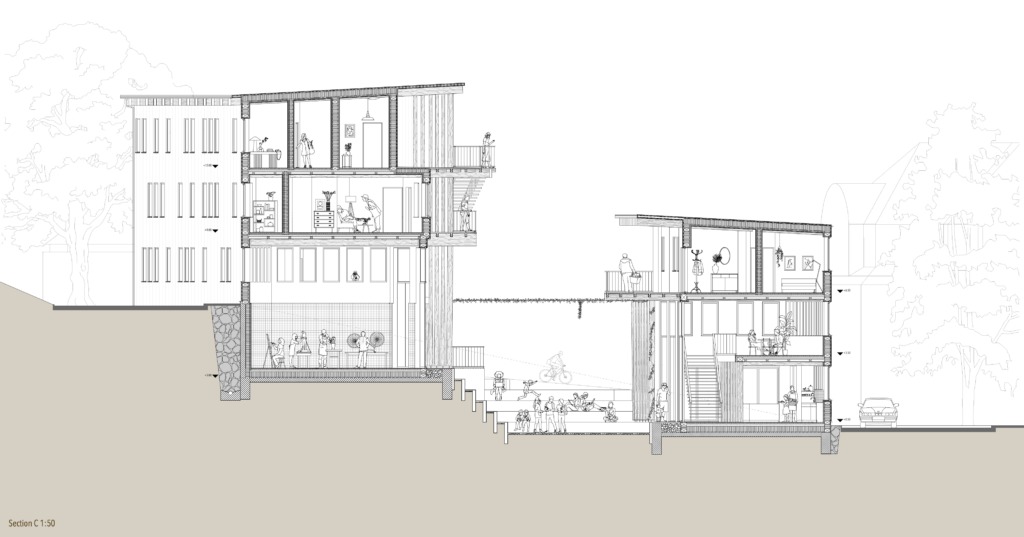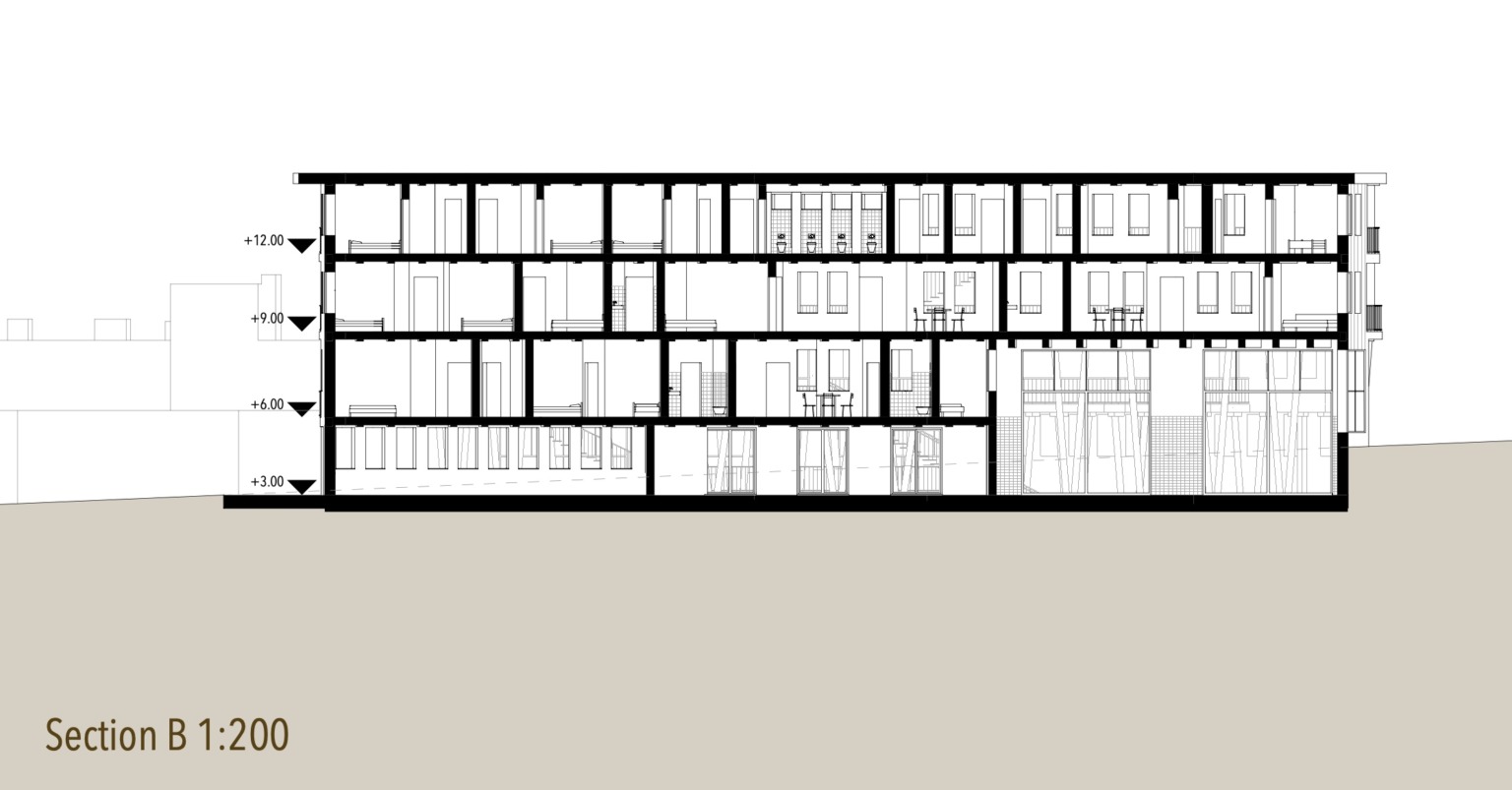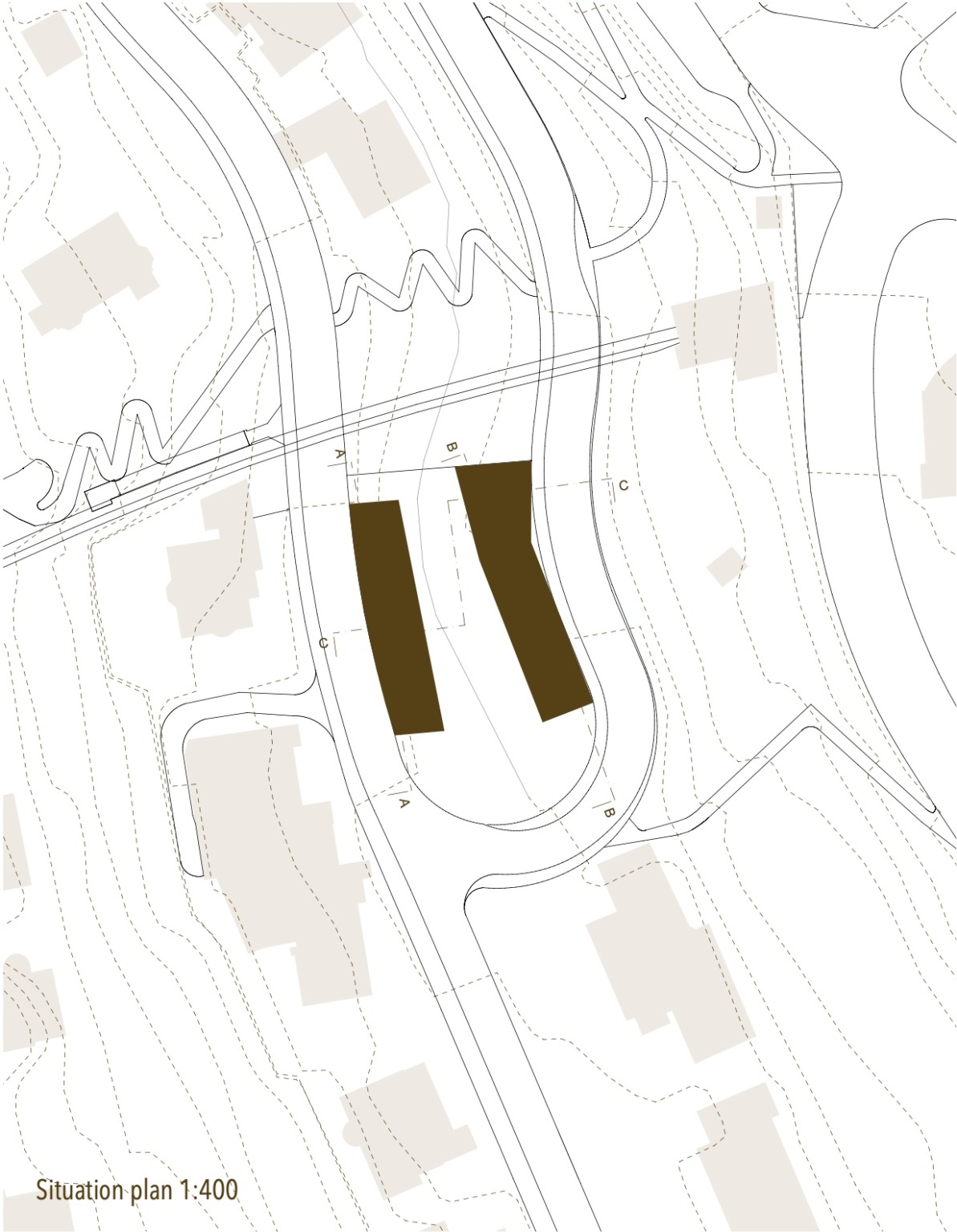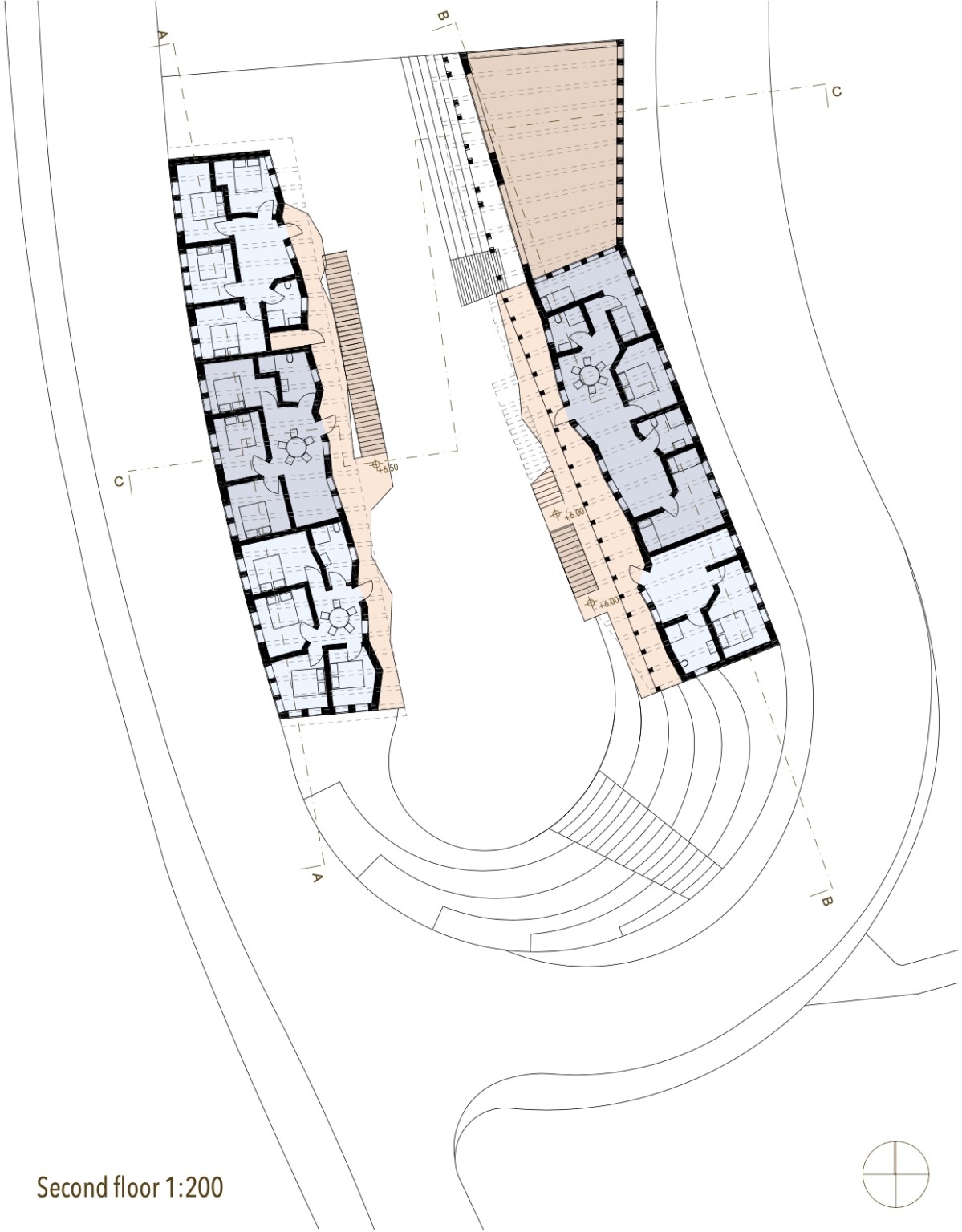 Germaniastrasse, 8006 Zürich
The intention of this project is to create low-income housing by maximising the shared space and minimising the private space. Private space will consist of only the essentials. The idea is to create a feeling of neighbourhood togetherness, which will be created on the one hand by the shared spaces in the interior, but also by the large courtyard.
The courtyard, which can be used for a variety of activities, with its tribune-like stone staircase, connects the two houses and forms a protected space for all residents. The balconies overlook this communal space. that can be easily viewed from the balconies.
The discourse about sustainability is taken up in the architecture by the material the communal living forms and shared rooms for services and infrastructure.