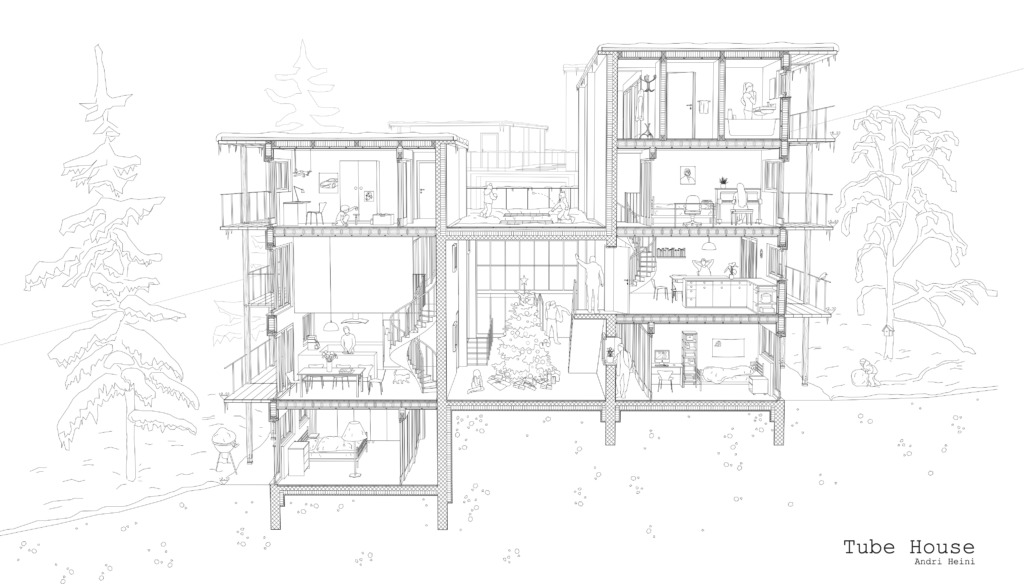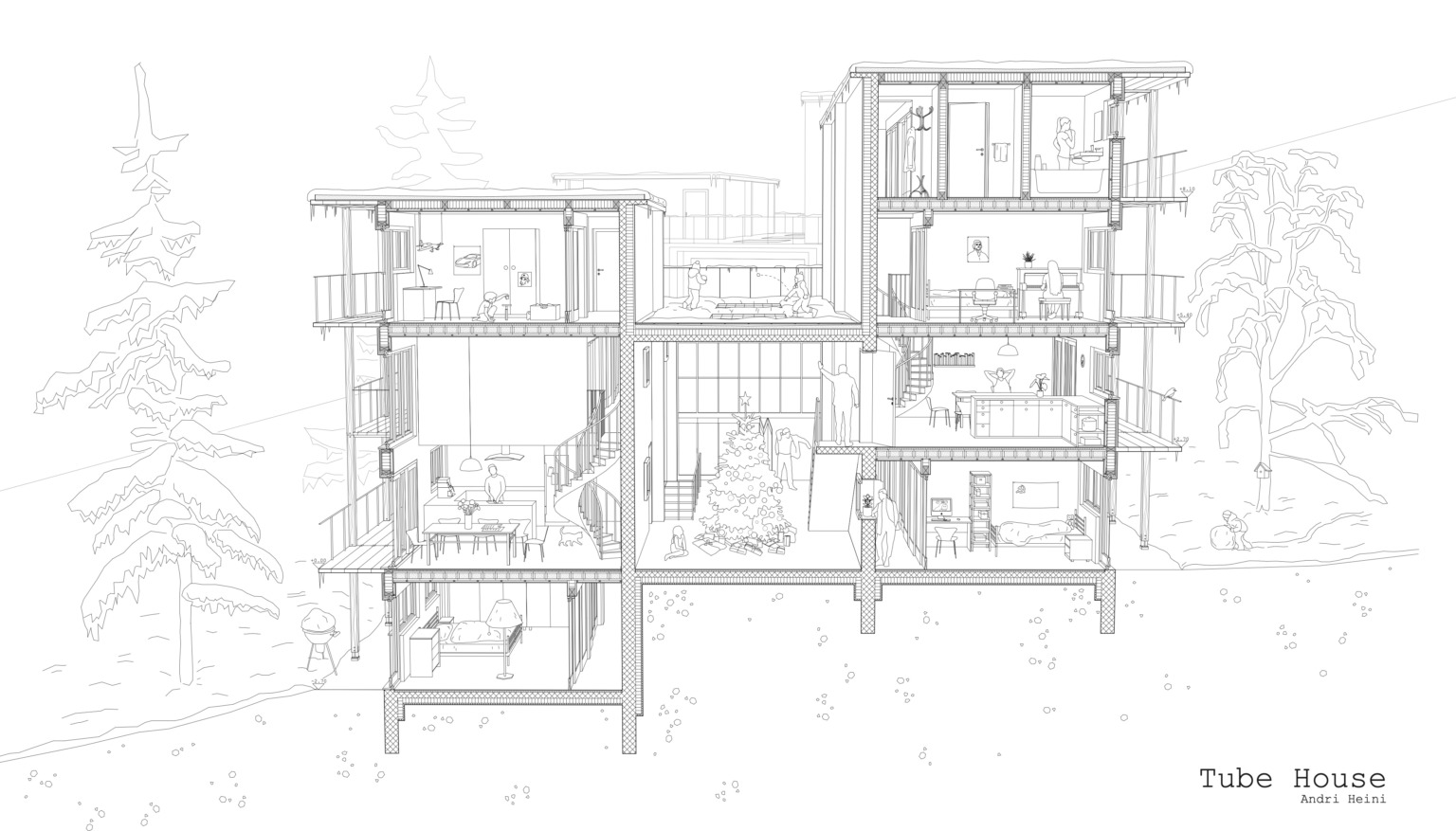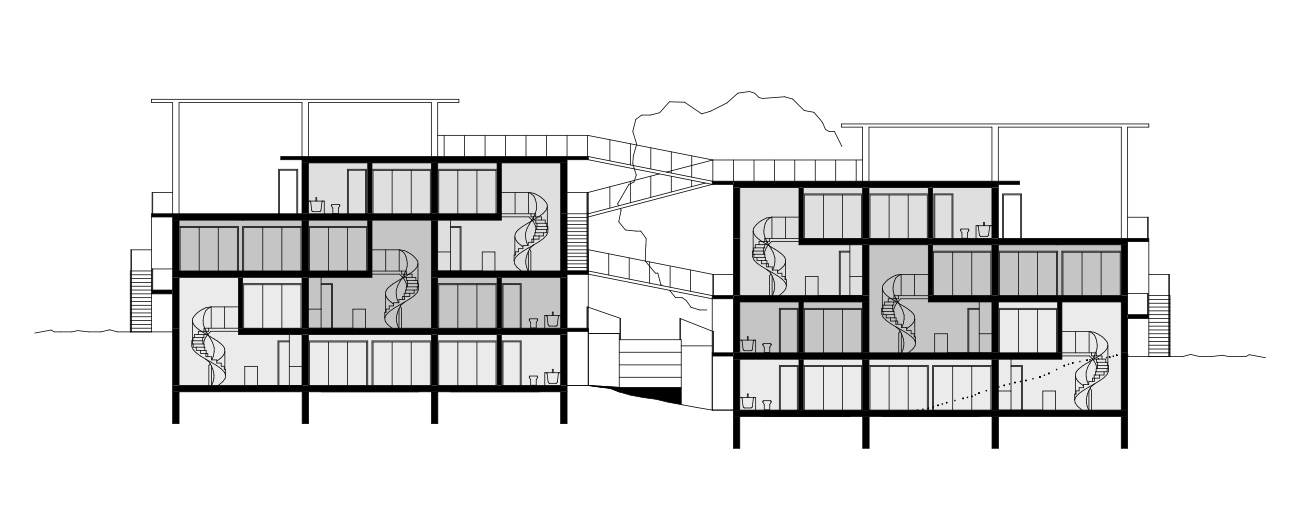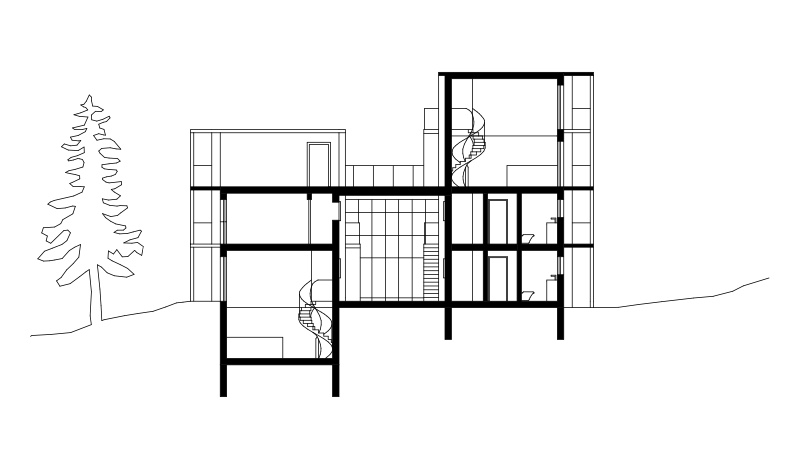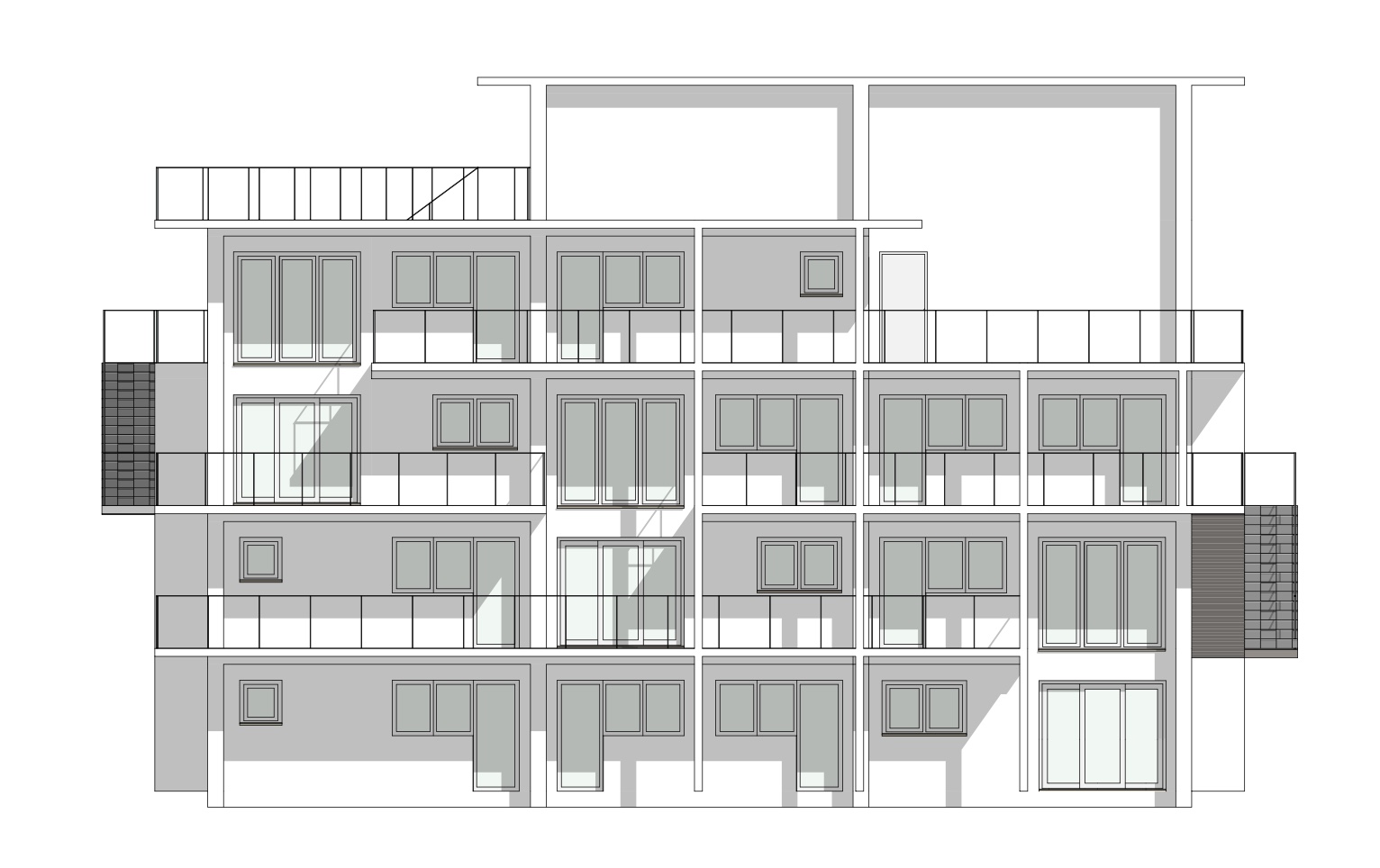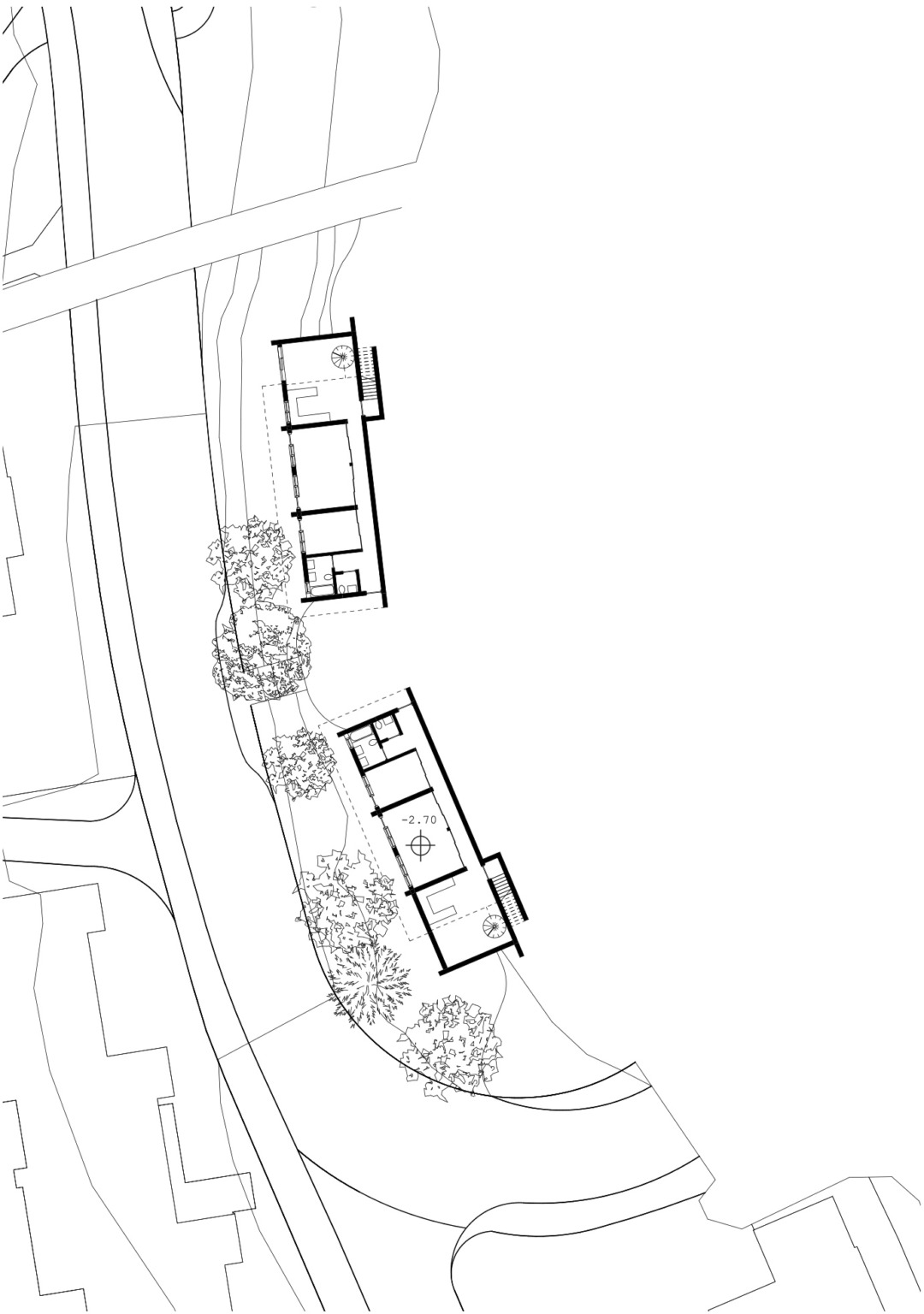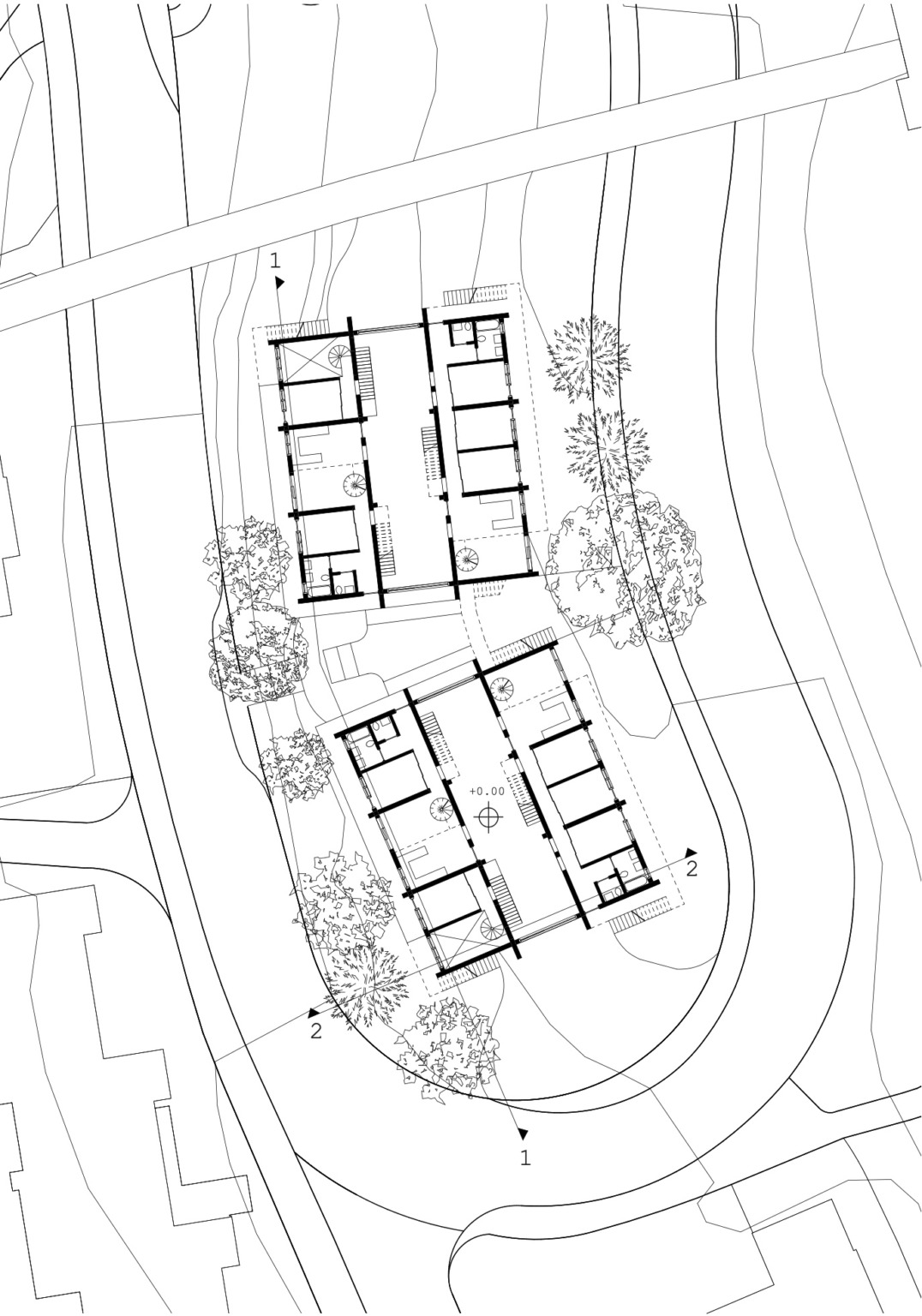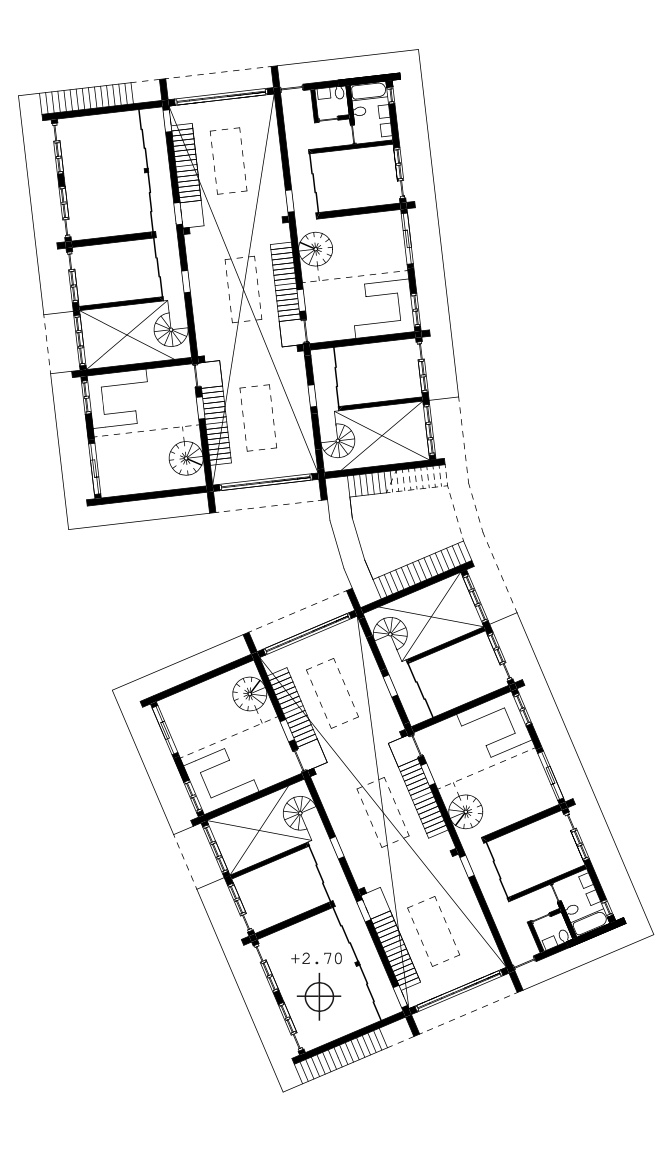 Germaniastrasse, 8006 Zürich
The idea behind this project is to establish family housing on the Rigiblick with a variety of apartment typologies to choose from.
While putting emphasis on well-illuminated rooms by using double-height ceilings and facades mostly out of glass and windows, each room has its own door leading onto the outdoor gallery. The idea is to not only connect the interior with the exterior but also to extend private space into nature.
In both houses, a large, tube-like room, is connected to the apartments to both sides and serves as communal space for the inhabitants. The irregular facade of the buildings reflects the different apartment and living typologies available.