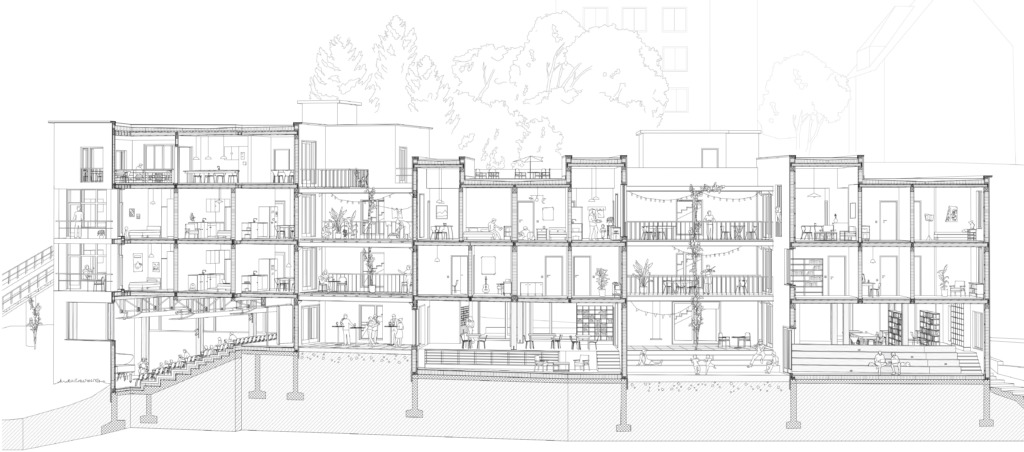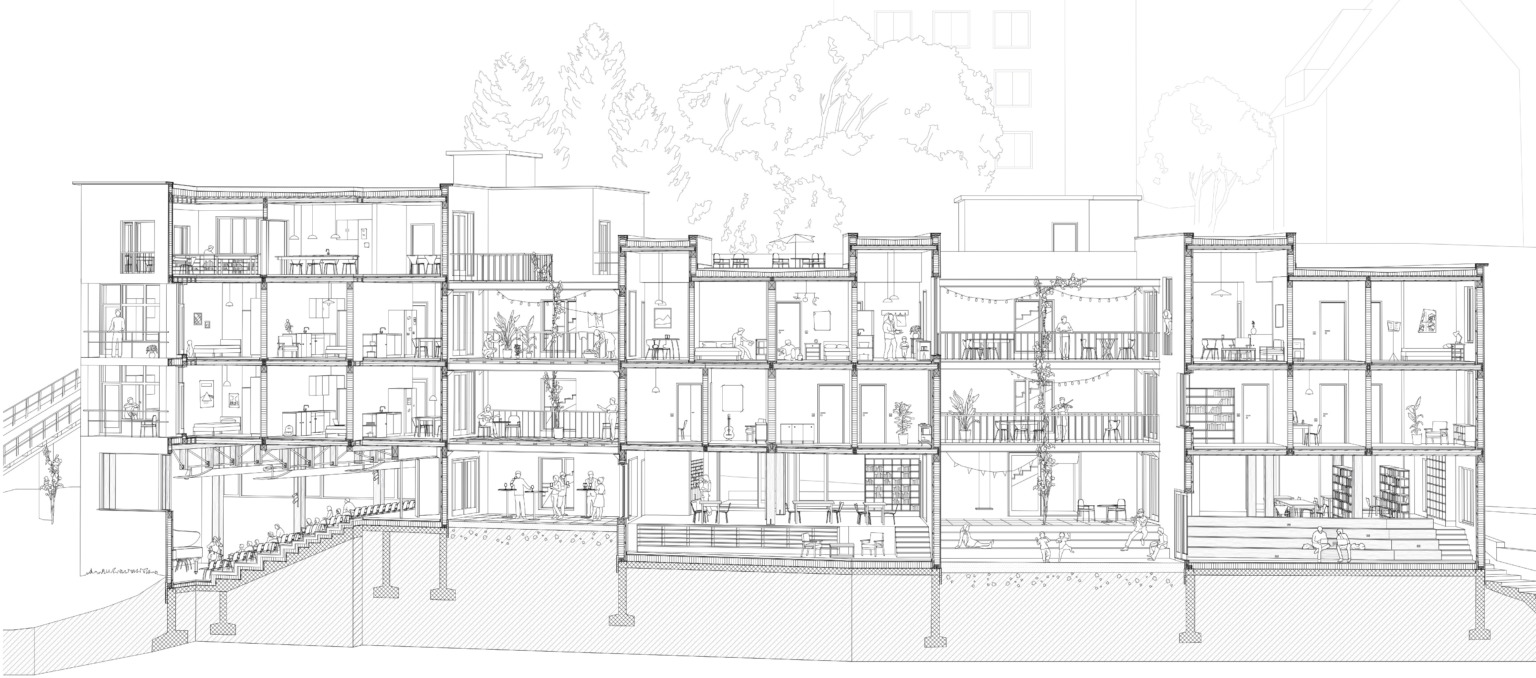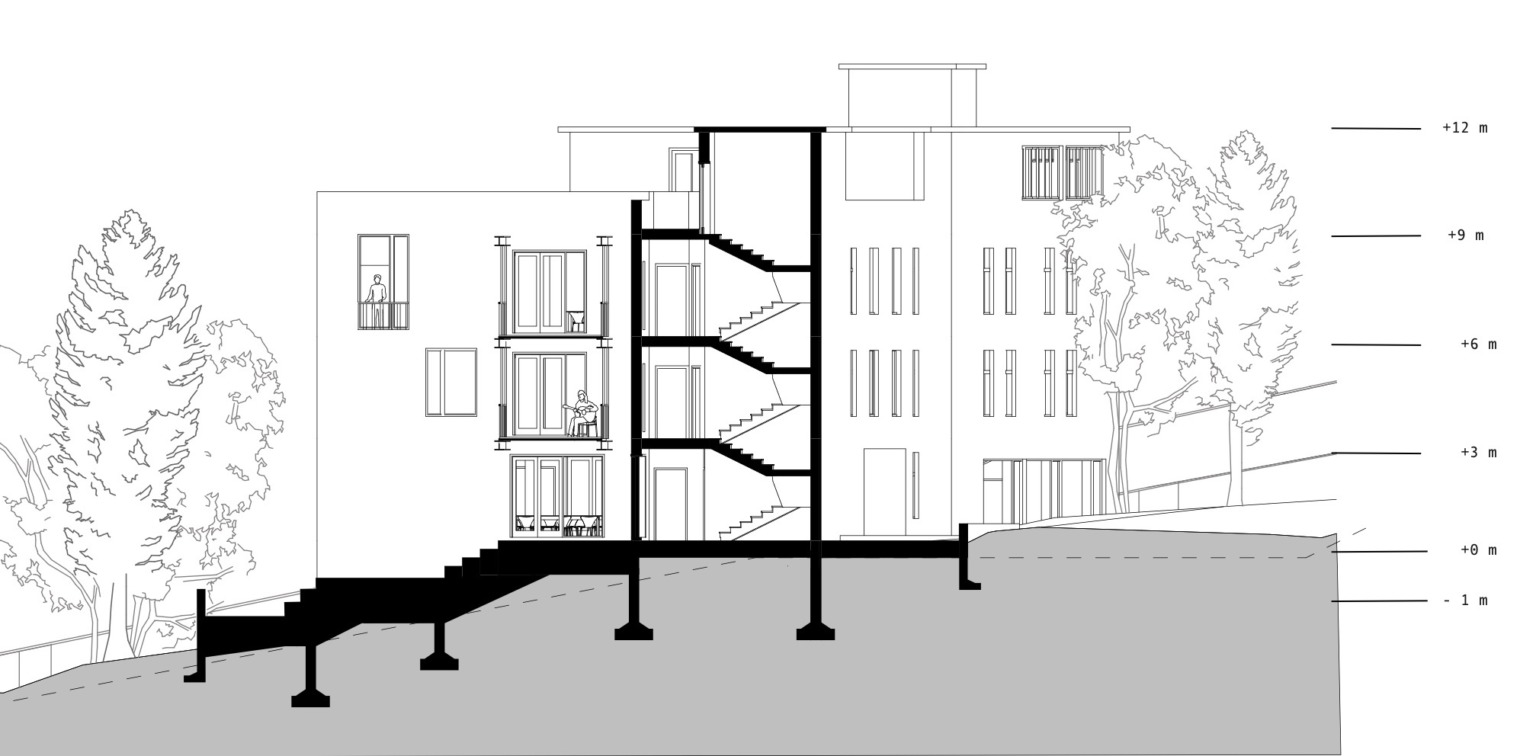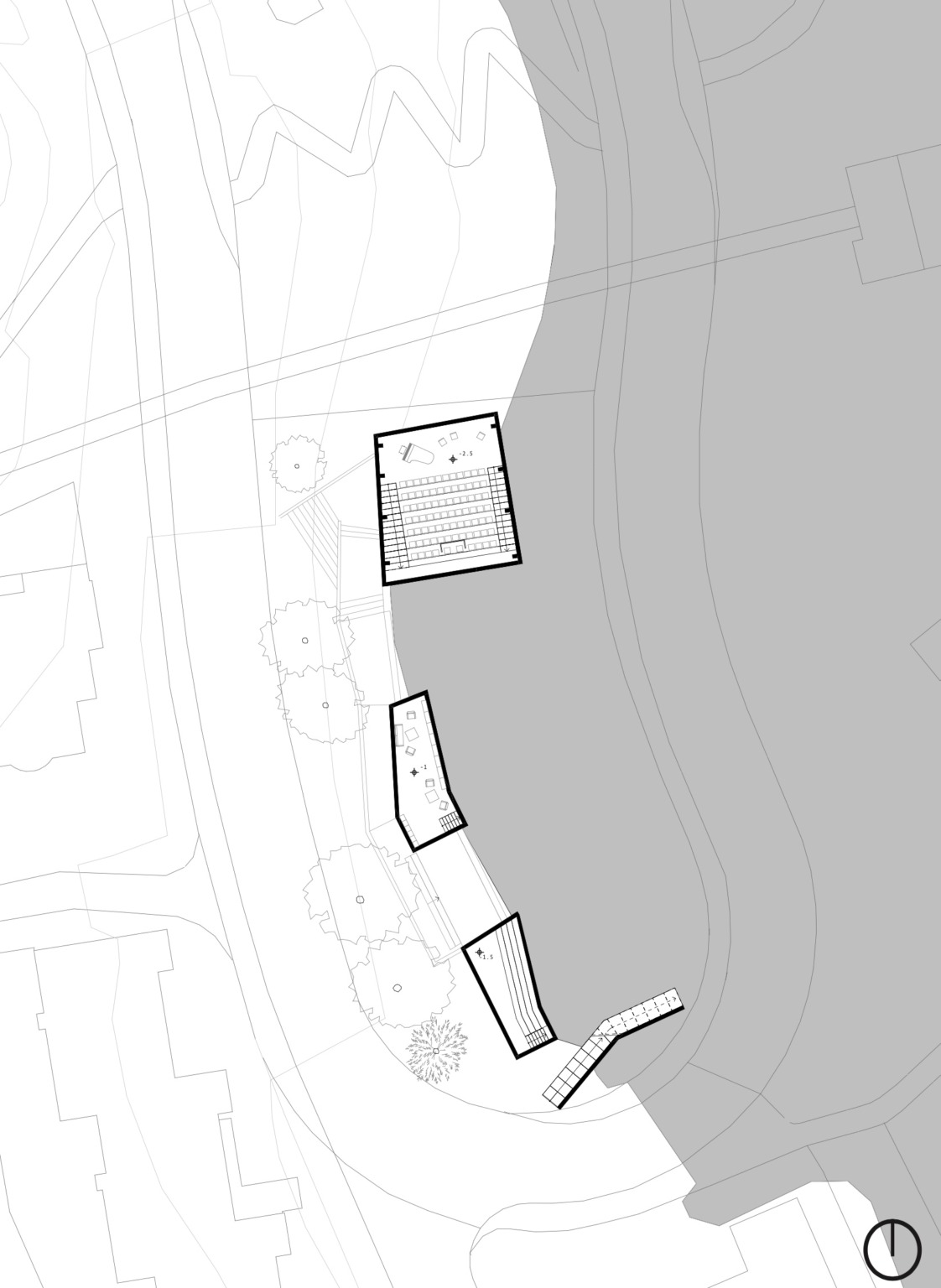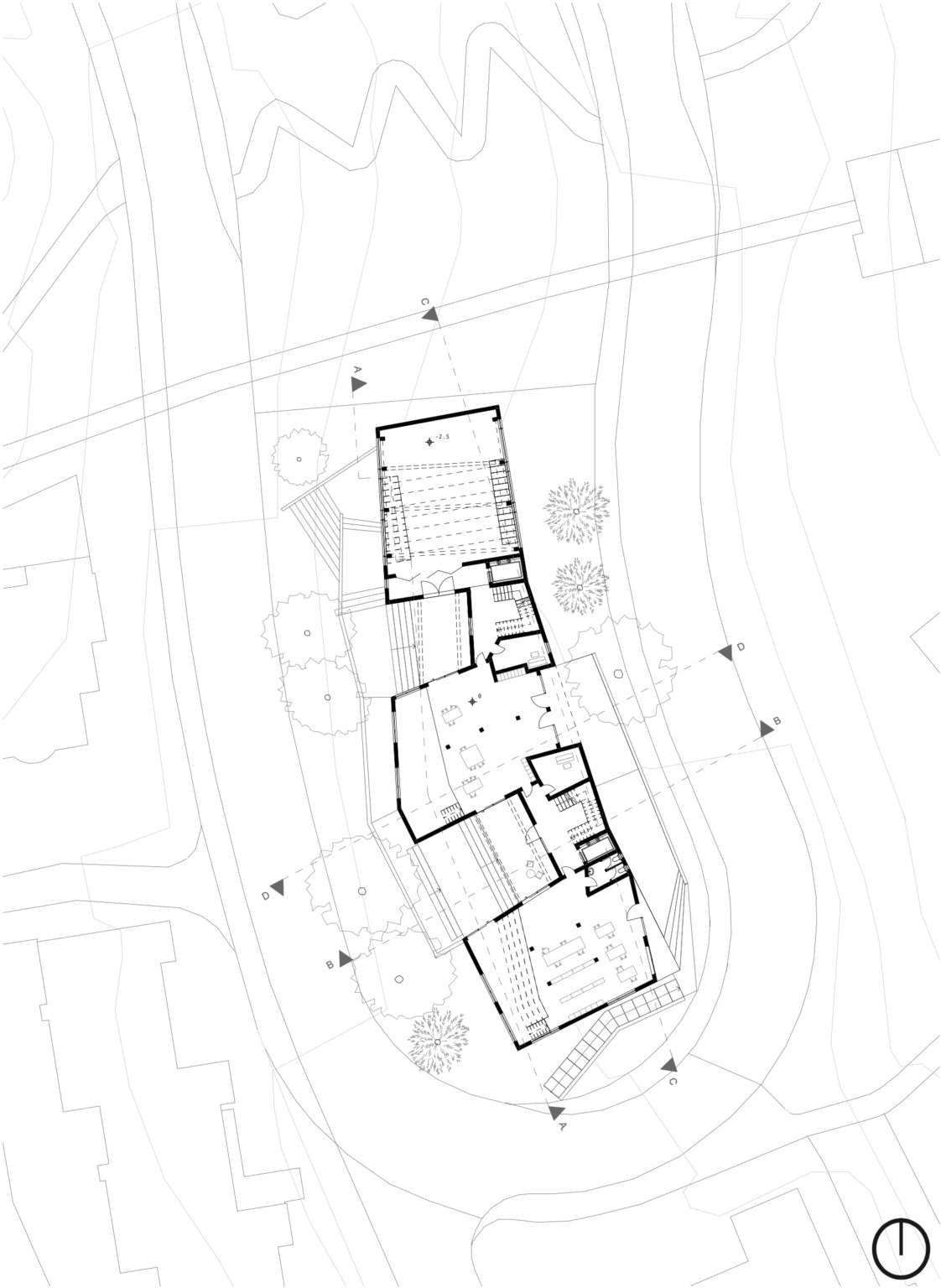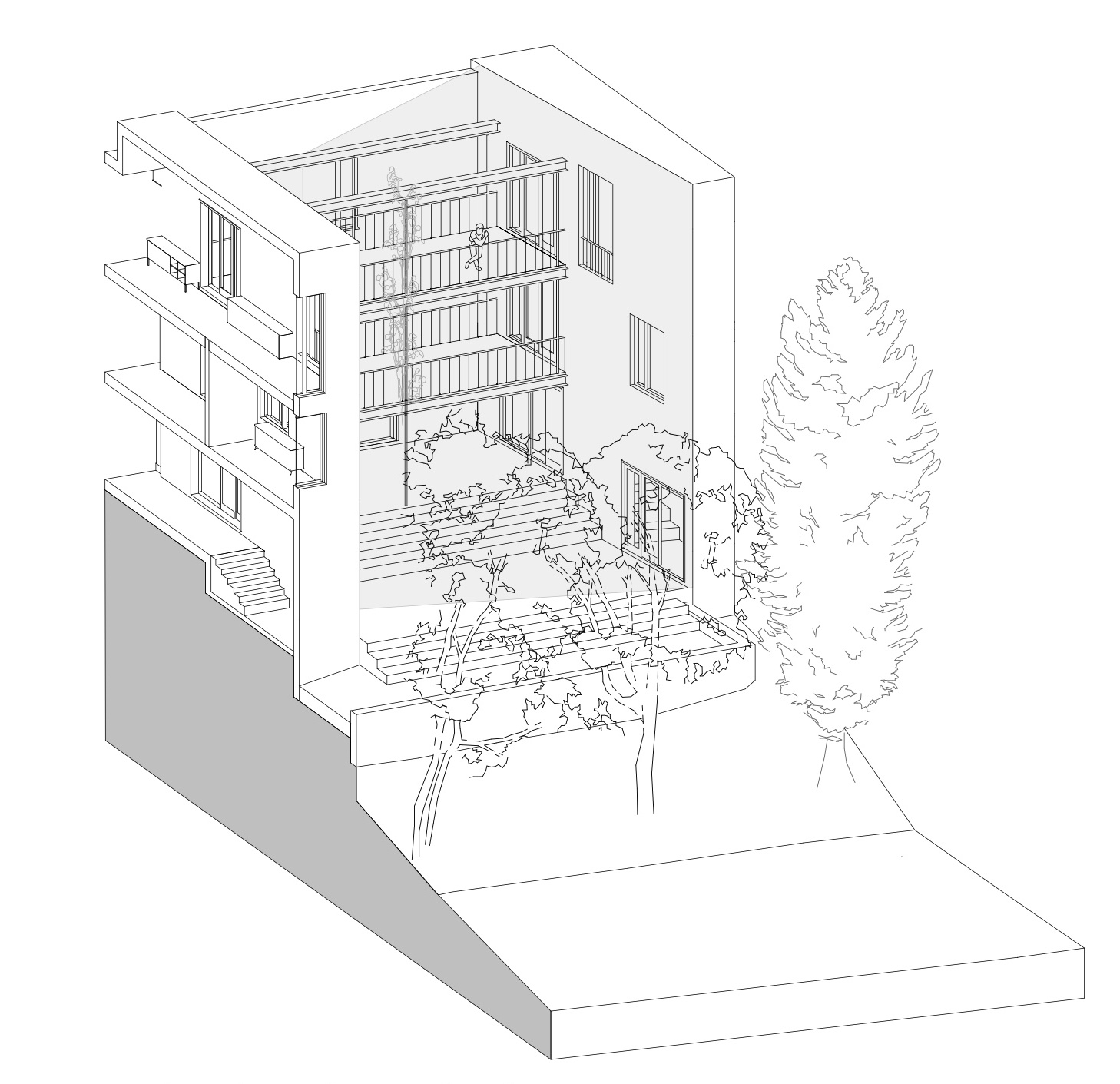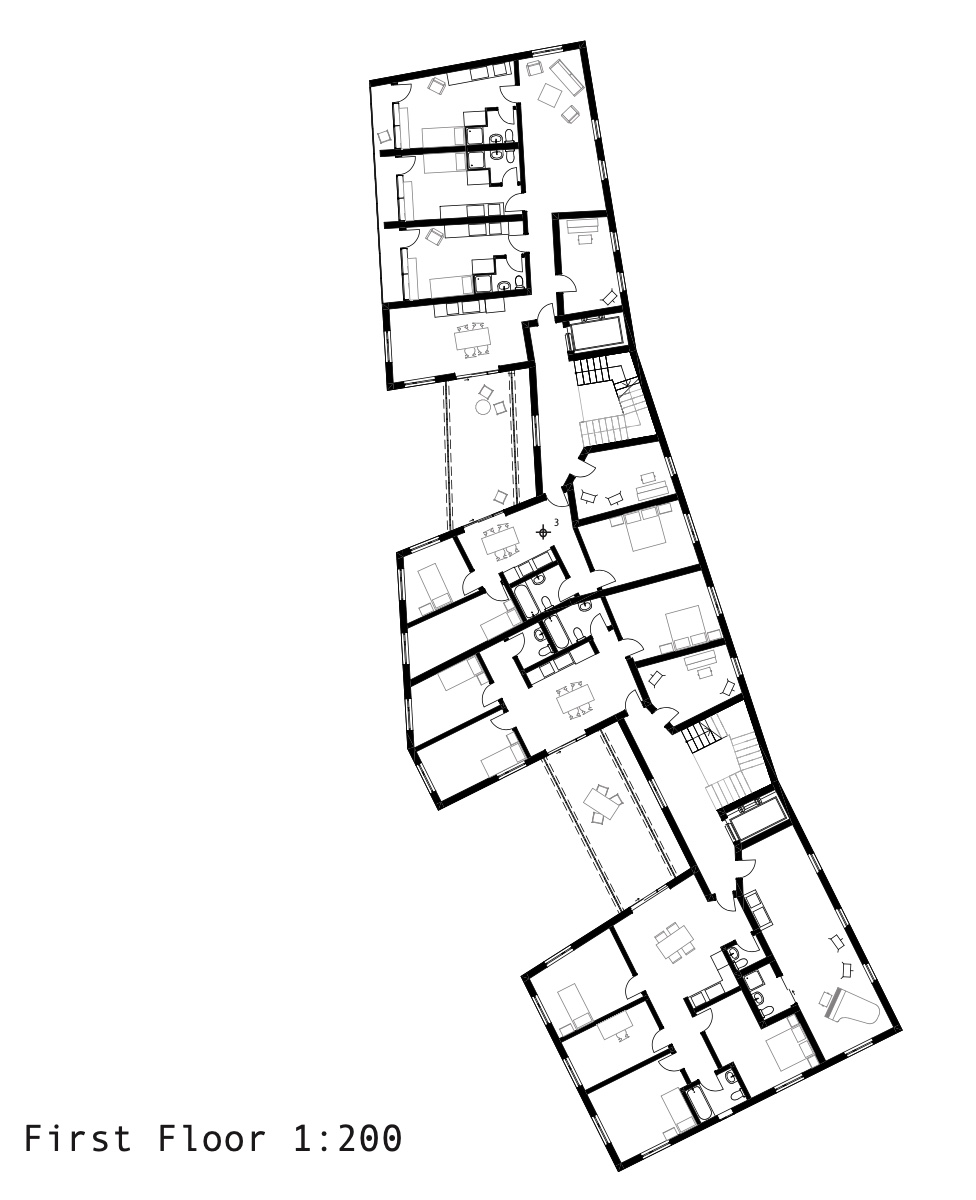 Germaniastrasse, 8006 Zürich
The idea behind the Music House is to provide students, professionals and teachers with a place of common interest and intergenerational learning, while still providing access to a variety of living forms, maintaining the program of sharing communal spaces essential for music.
The most prominent shared spaces consist of a library and the auditorium, which both are embedded into the hillside. By doing so, the spaces are not only enlarged but get illuminated with natural light. They are connected by the entrance hall that is flanked by the two staircases providing the main circulation points of the building.
The distinct shape of the building is a result of selected views and the preservation of the existing trees. Following the same principle, of sustainability, the house is constructed out of timber.