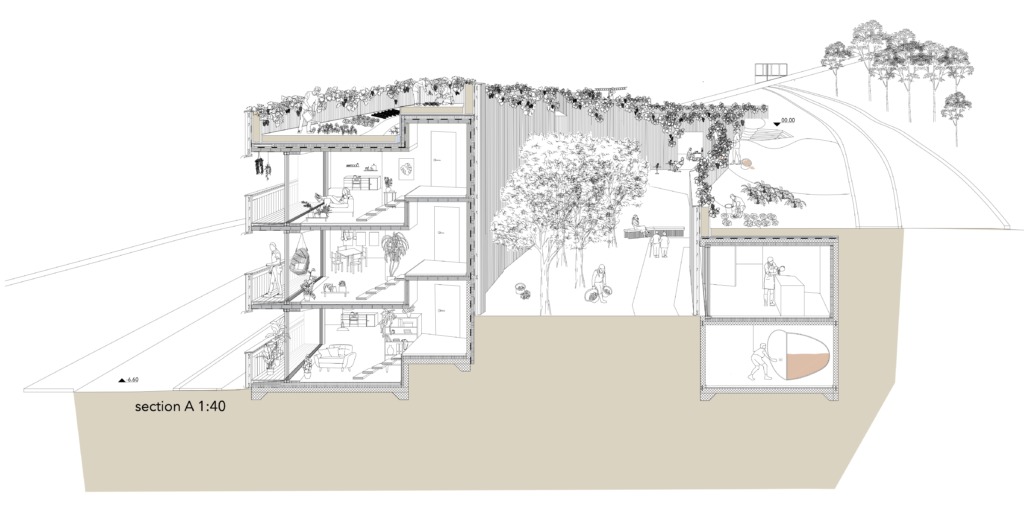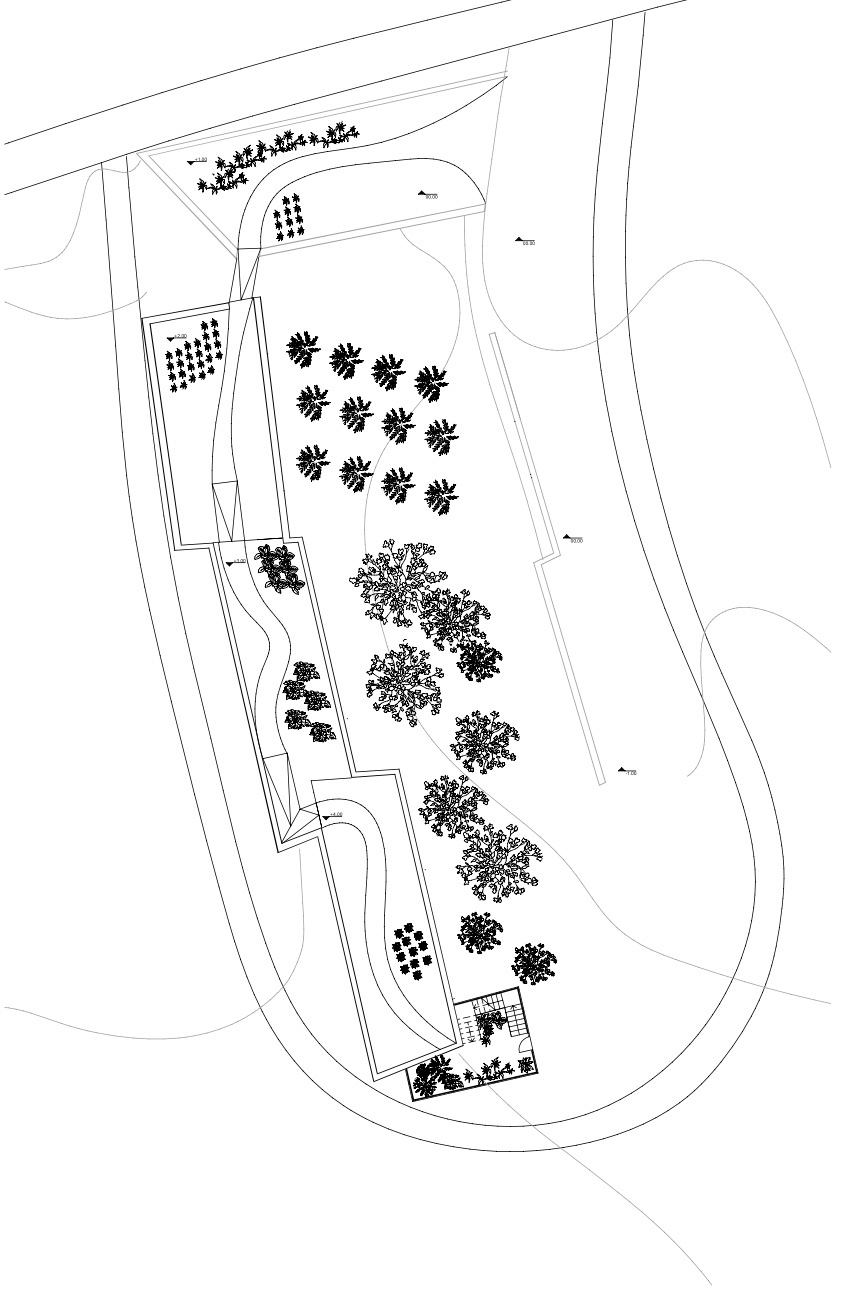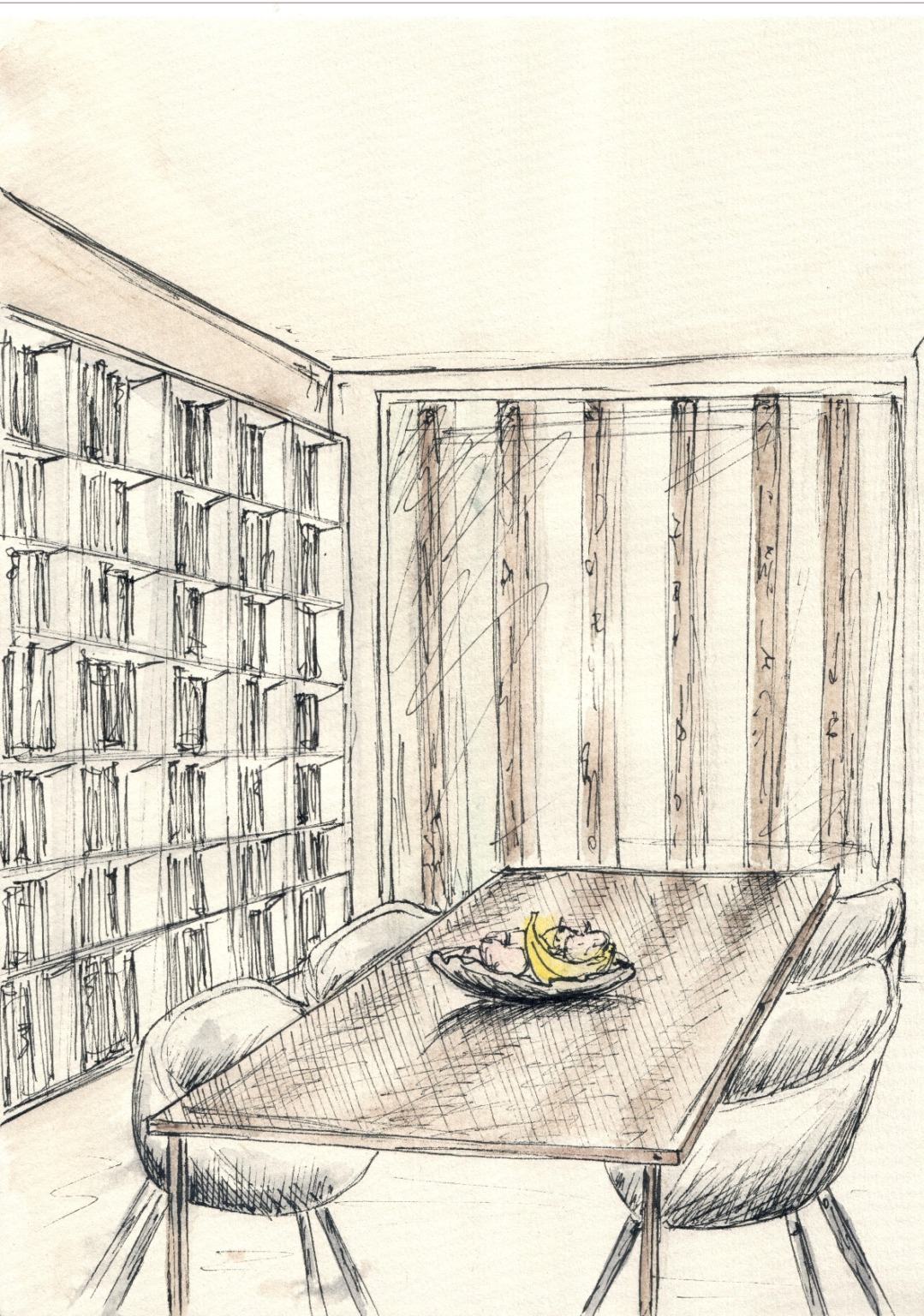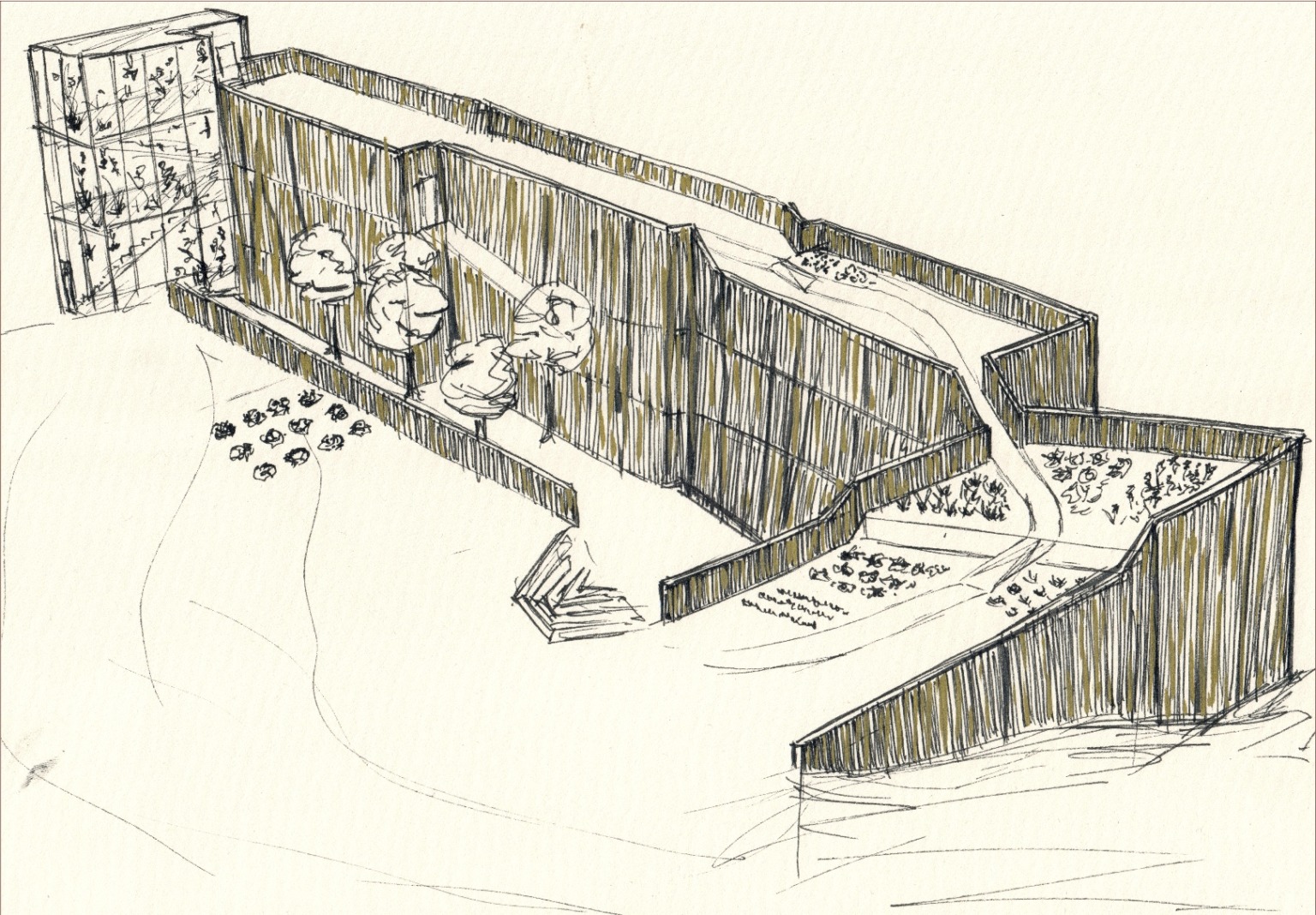 Germaniastrasse, 8006 Zürich
The Garden functions as a key element to connect the different groups of residents. Young and old take care of the garden together and plant, process and sell fruits and vegetables.
Fruits and Vegetables are planted on the roof of the settlement. The large garden between the housing block and the slope is public and intended to attract visitors, who will visit and buy the locally grown products.
Apartments are kept to a minimum size, to maximise the attractiveness of the garden and cultivatable area for plants. The sense of nature is maintained in the architecture by using only wood, for the structure as well as the facade. The settlement must also be understood as part of the natural grown garden.