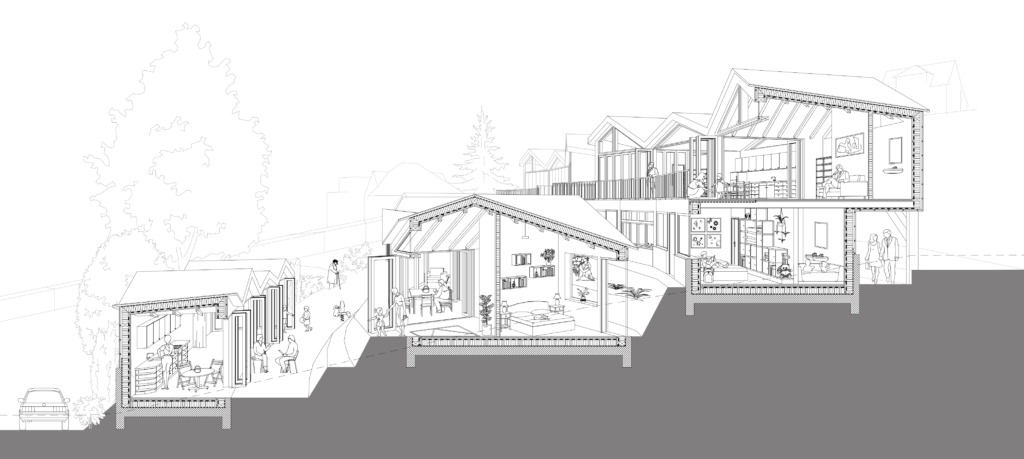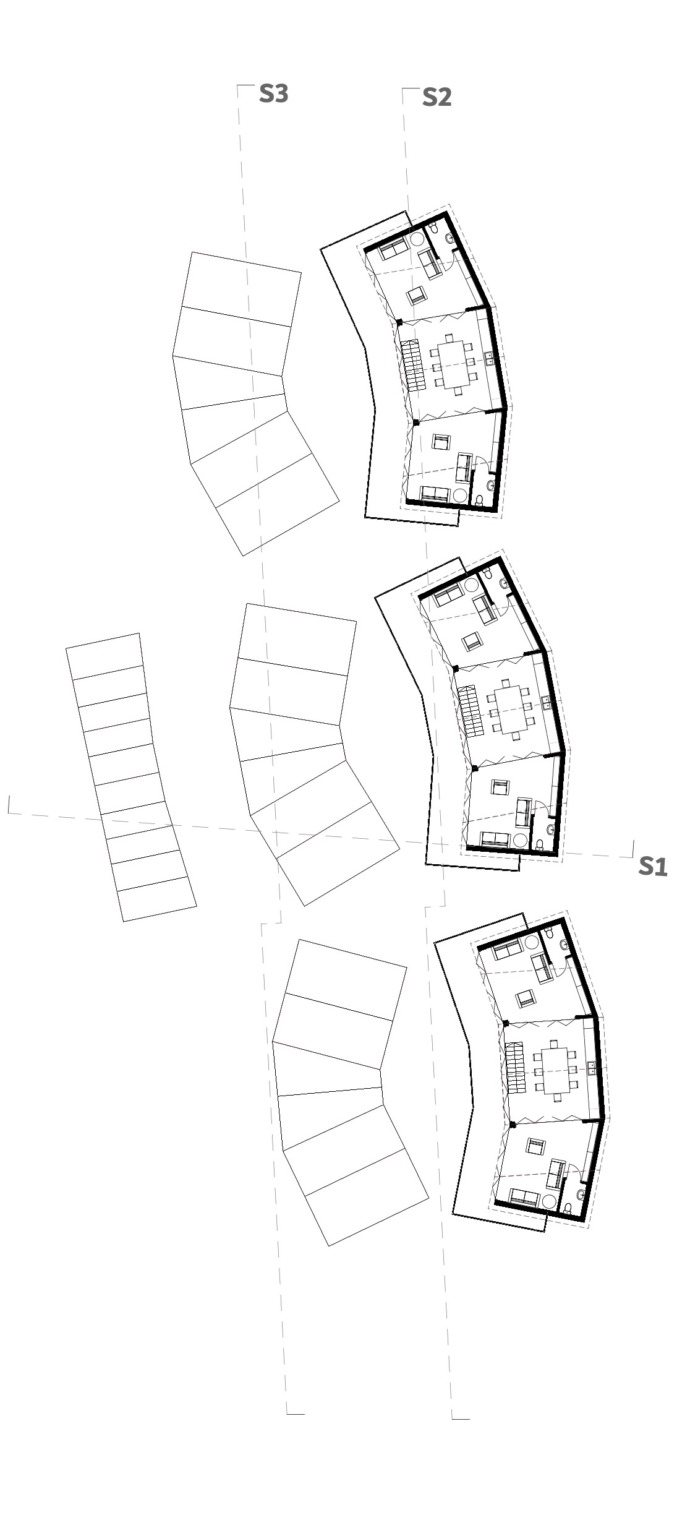 Germaniastrasse, 8006 Zürich
Ensemble Houses enable people of different ages to form a community or even a new family. The neighbourhood consists of one pavilion and six houses that are designed to accommodate families and elderlies.
By alternating private and public spaces, the neighbourhood allows privacy, while still opening up one's daily life for encounters. A cascading terrain and loosely placed houses ensure a natural circulation within the quarter and open it up to neighbours.
The wooden structure gives the maisonettes a cosy contrast to the wide windows, which open up towards Zurich.