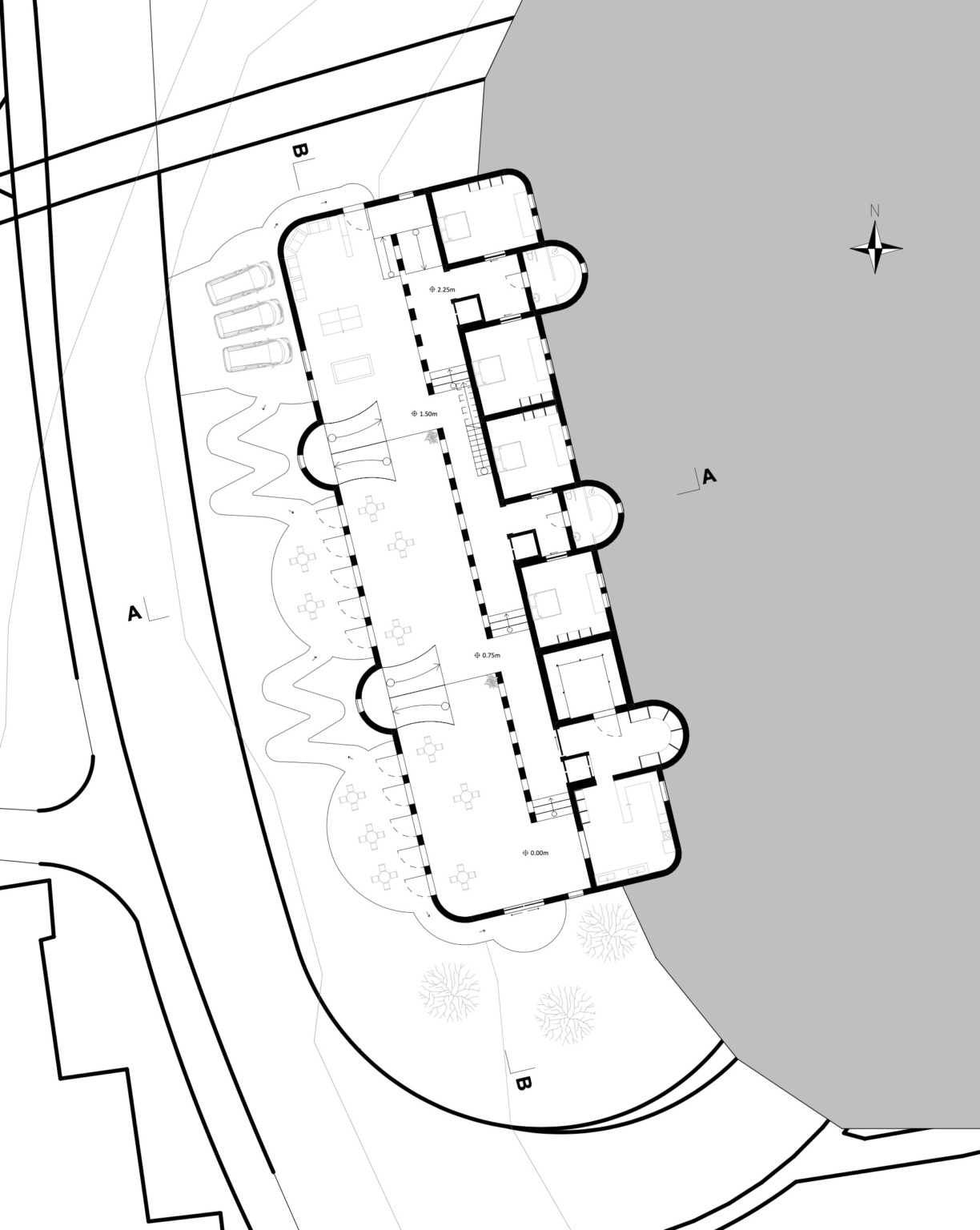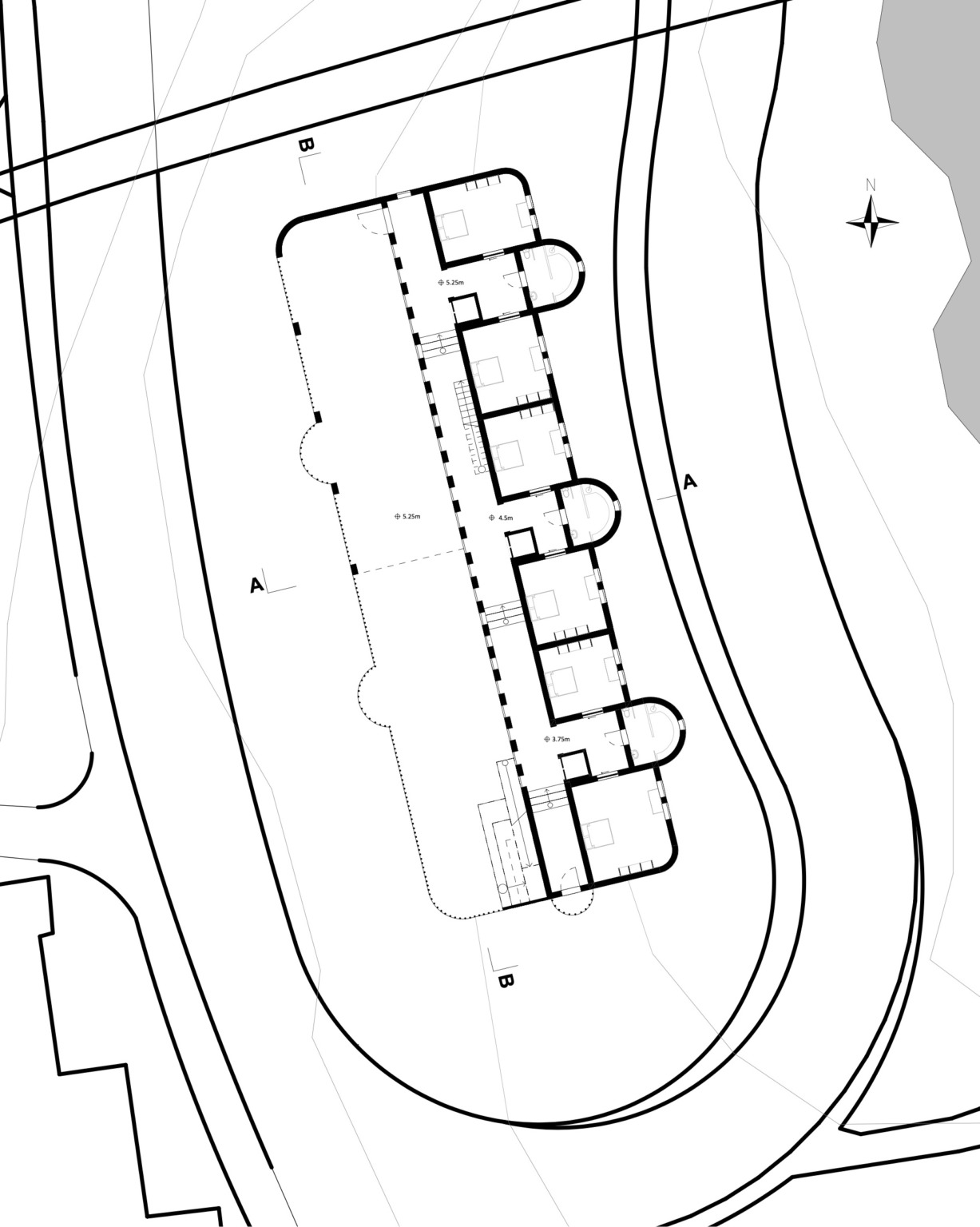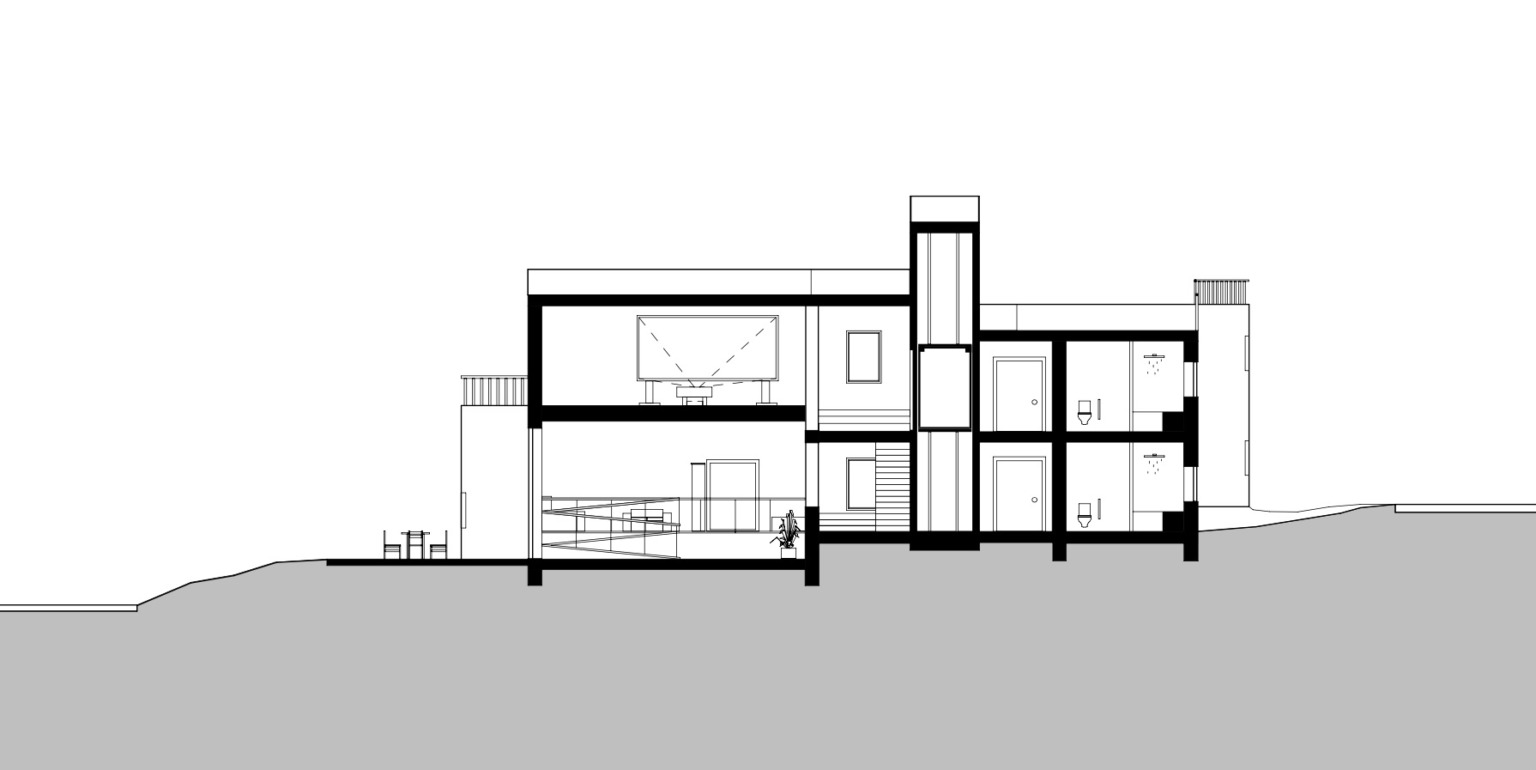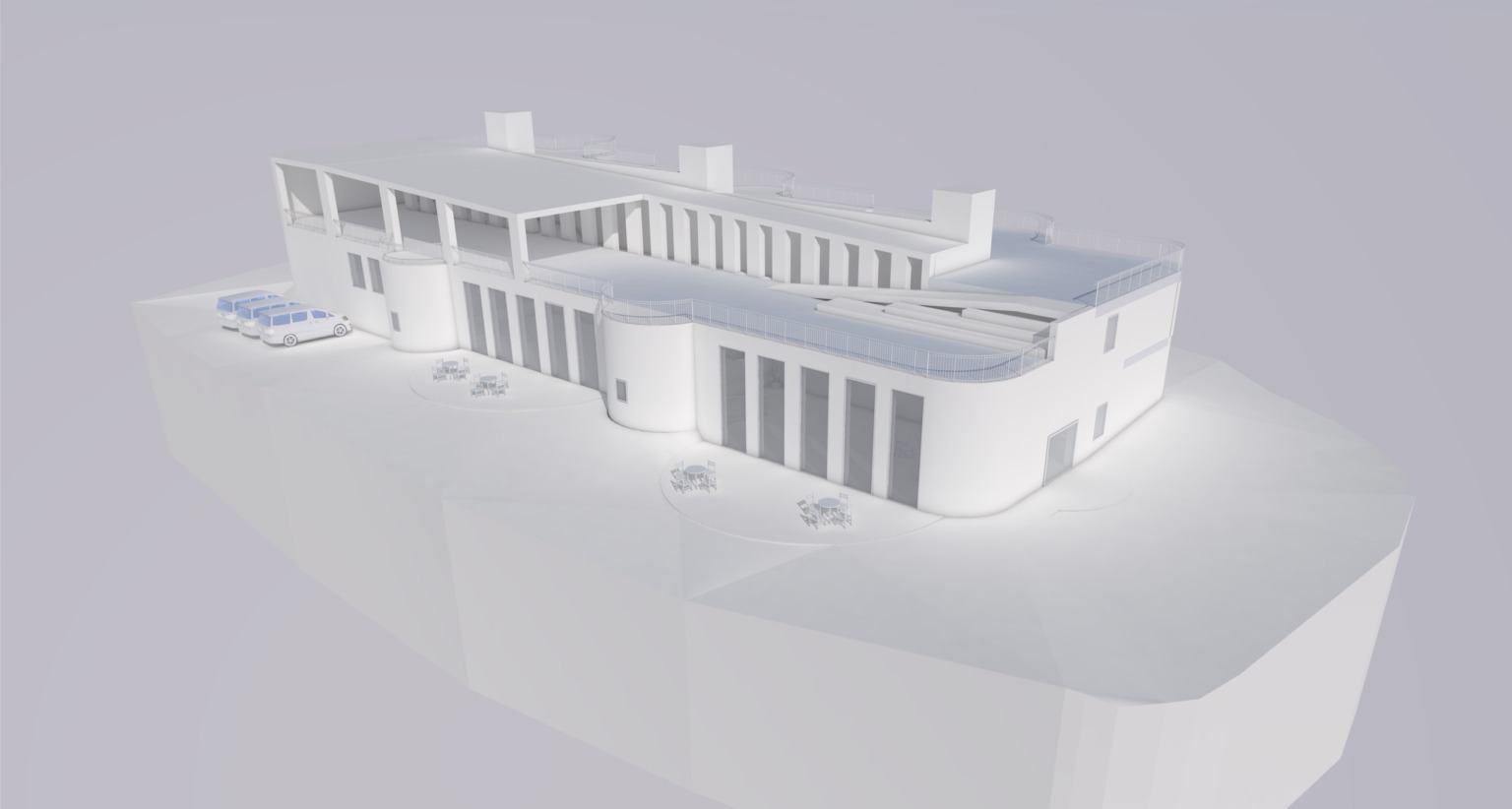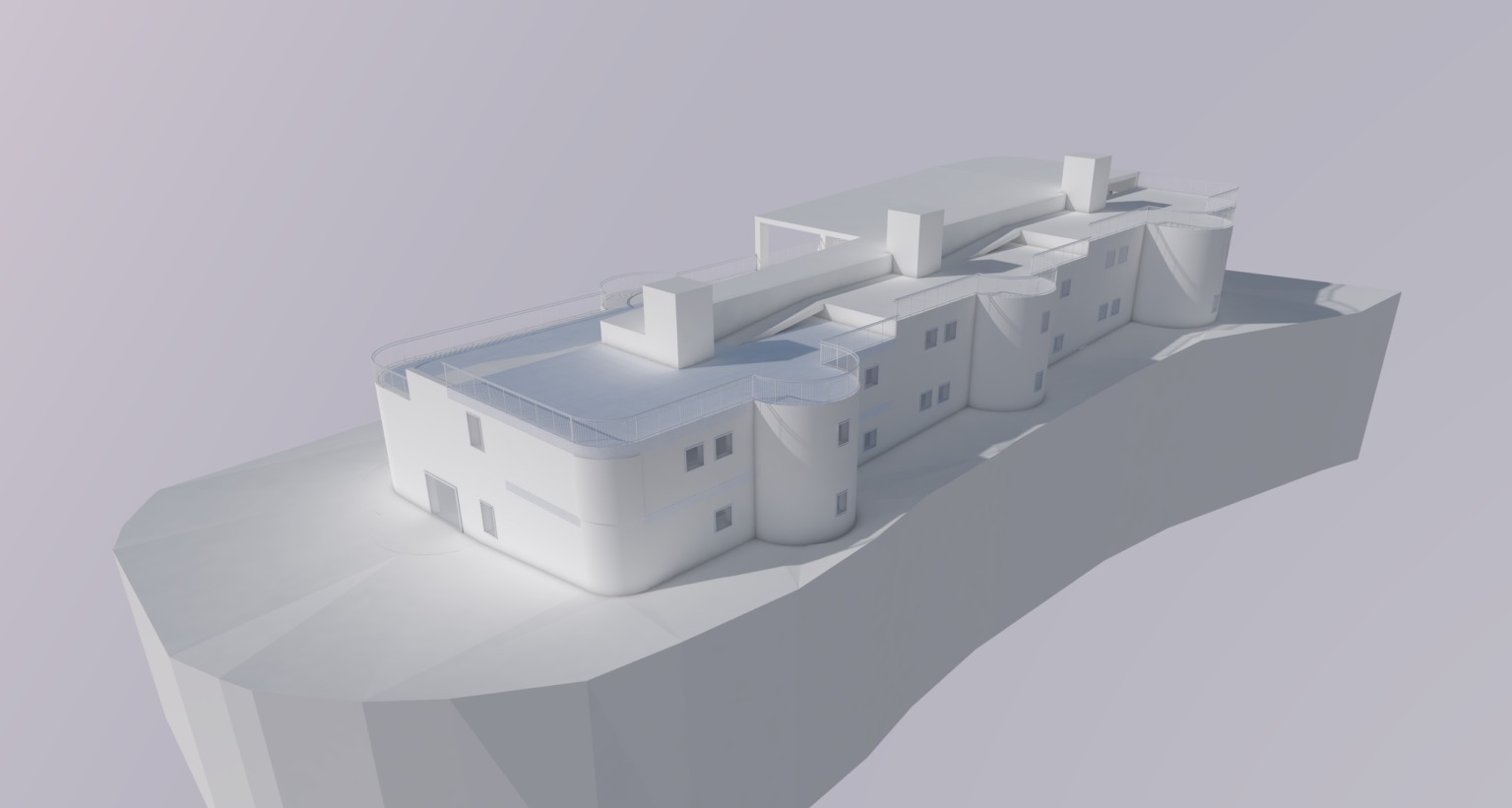 Germaniastrasse, 8006 Zürich
I designed a temporary stay housing complex for disabled people in wheelchairs, staying anywhere from a week (e.g. Tourist) up to a year (e.g. Student).
Apartments contain only a bed and a closet, while communal living space, toilets, kitchens and showers are shared by the inhabitants and optimised to be wheelchair friendly, thus being over-dimensioned, including custom furniture and are with rounded corners. The slope is integrated into the design in a fun way, instead of a challenging one.
The residence is optimised for disabled users, which is visible in the architecture by the series of layered platforms that are connected by ramps.