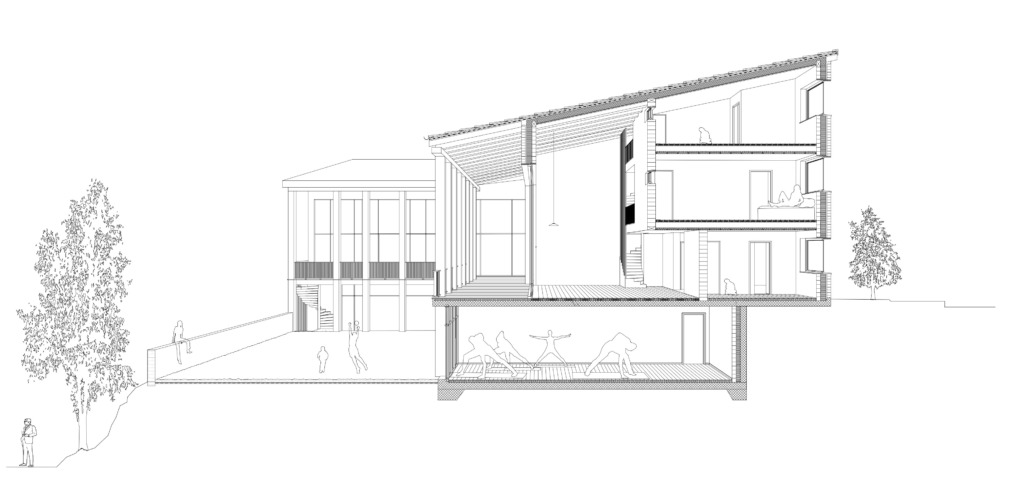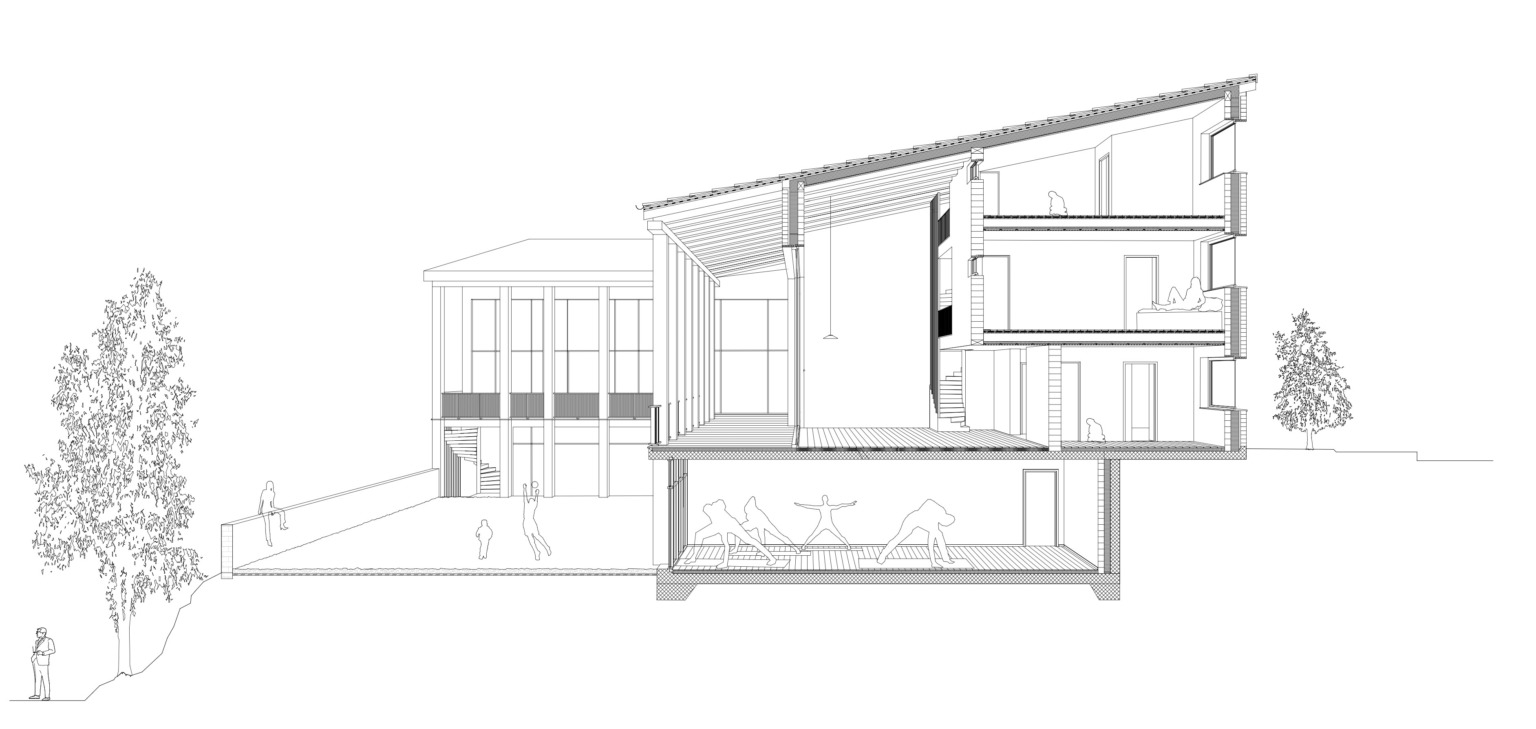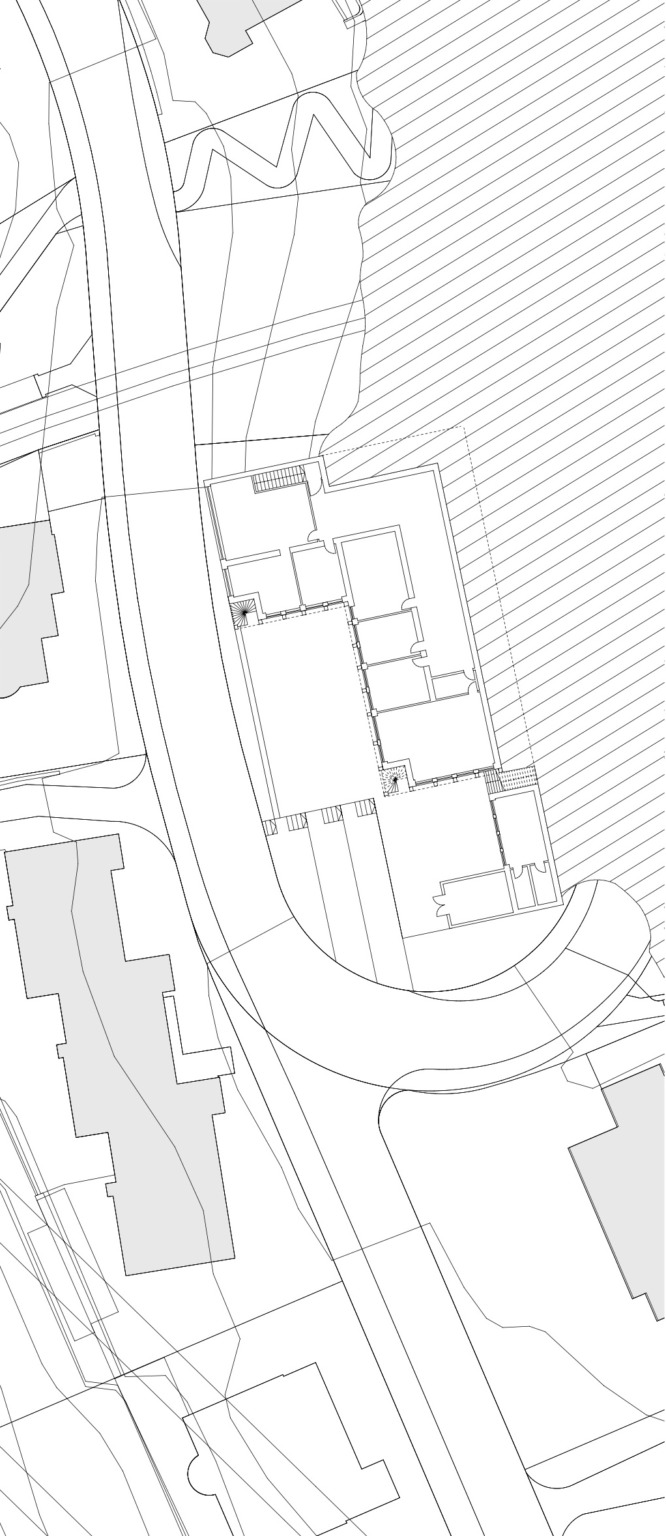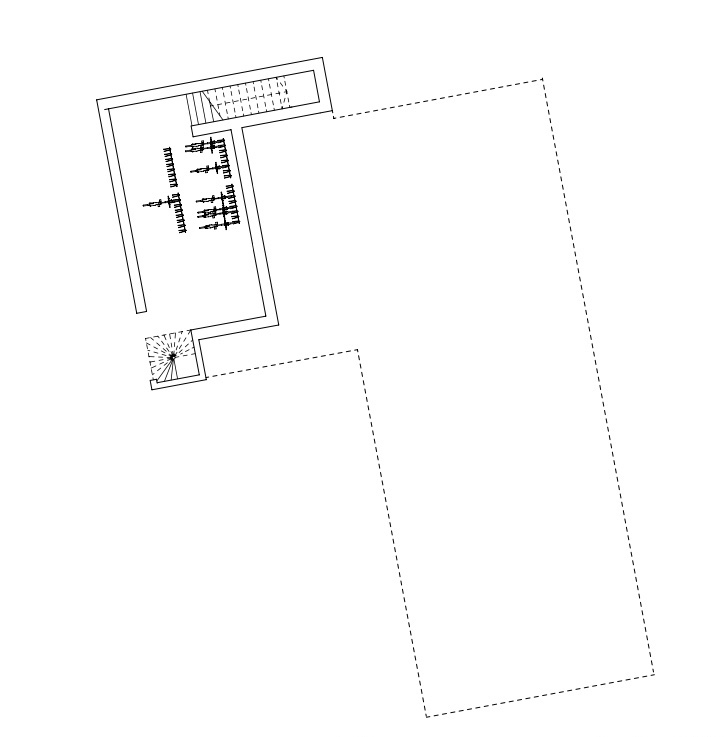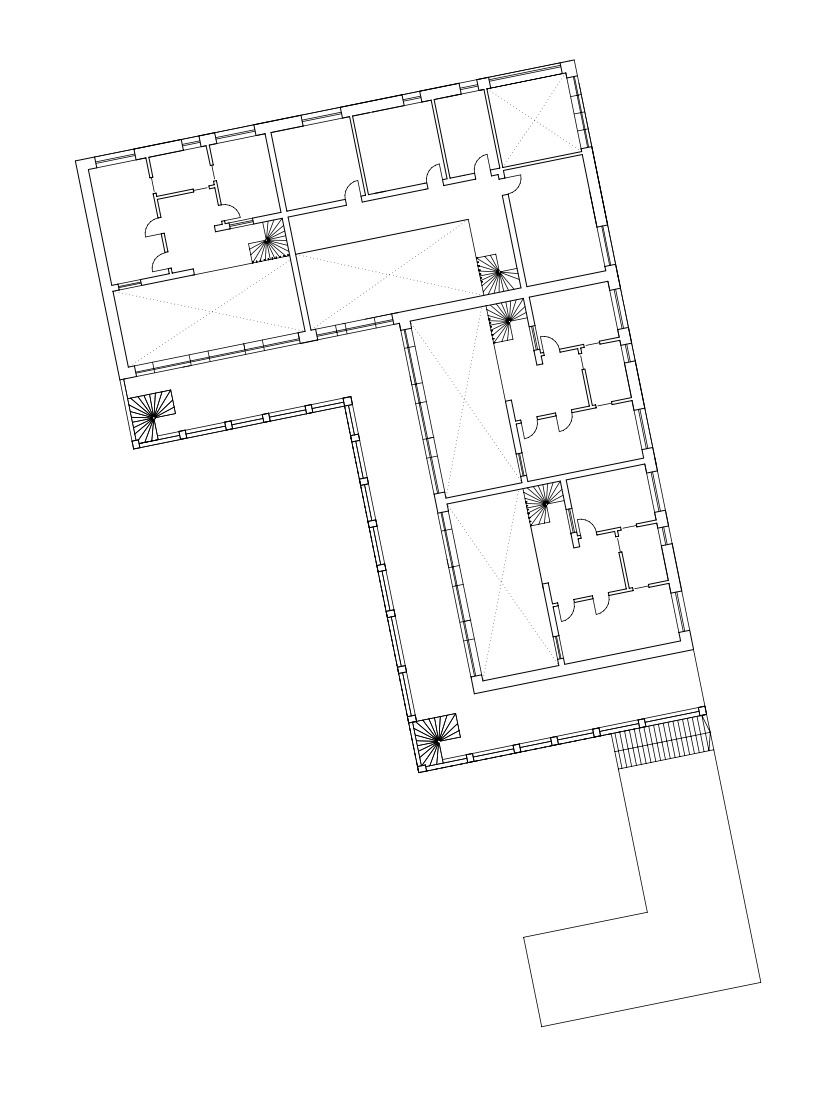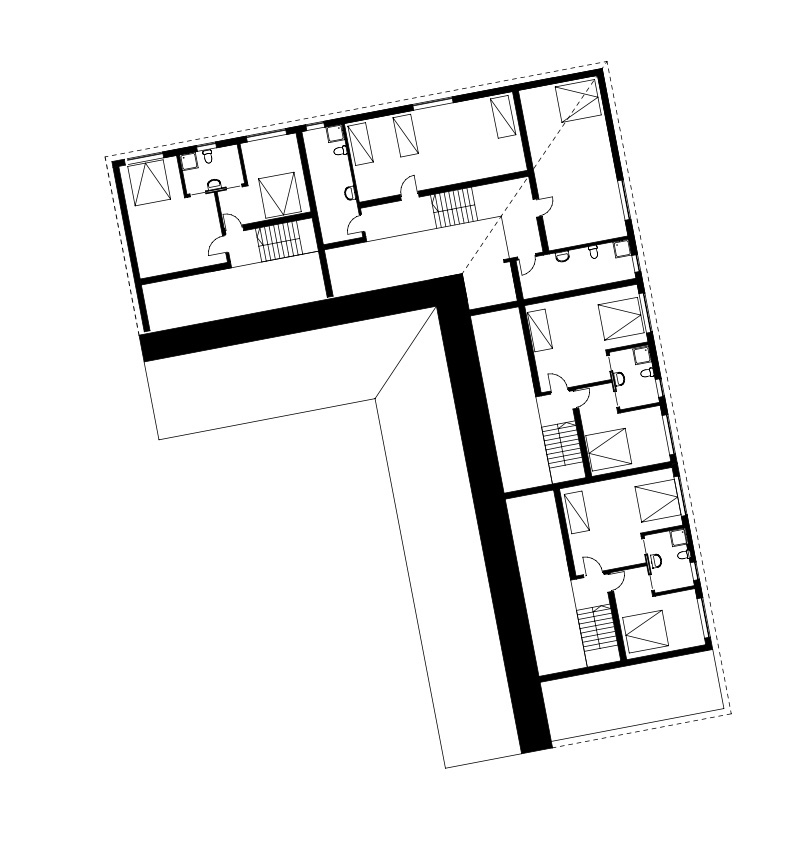 Germaniastrasse, 8006 Zürich
The design proposal consists of 4 Units, each thought for a larger group of 6-9 people. It is therefore in the position to host new kinds of social and family constructs, with inhabitants of all ages, which share the desire to share their everyday life. The inhabitants of the 4 units will form 4 new large families.
According to the onion layer principle, the most private rooms, such as bedrooms, are towards the outside and profit from large windows. The more public the space gets the further it is located to the centre and heart of the settlement. The higher the degree of publicity, the larger the spaces are designed to be.
The building complex has an L-shaped plan and incorporates a large outdoor space for cohabitation. Each of the four new living communities shares a grand entry space, while private rooms for the retreat are stacked over each other. The 4 communities are connected by a pergola surrounding the semi-private courtyard.