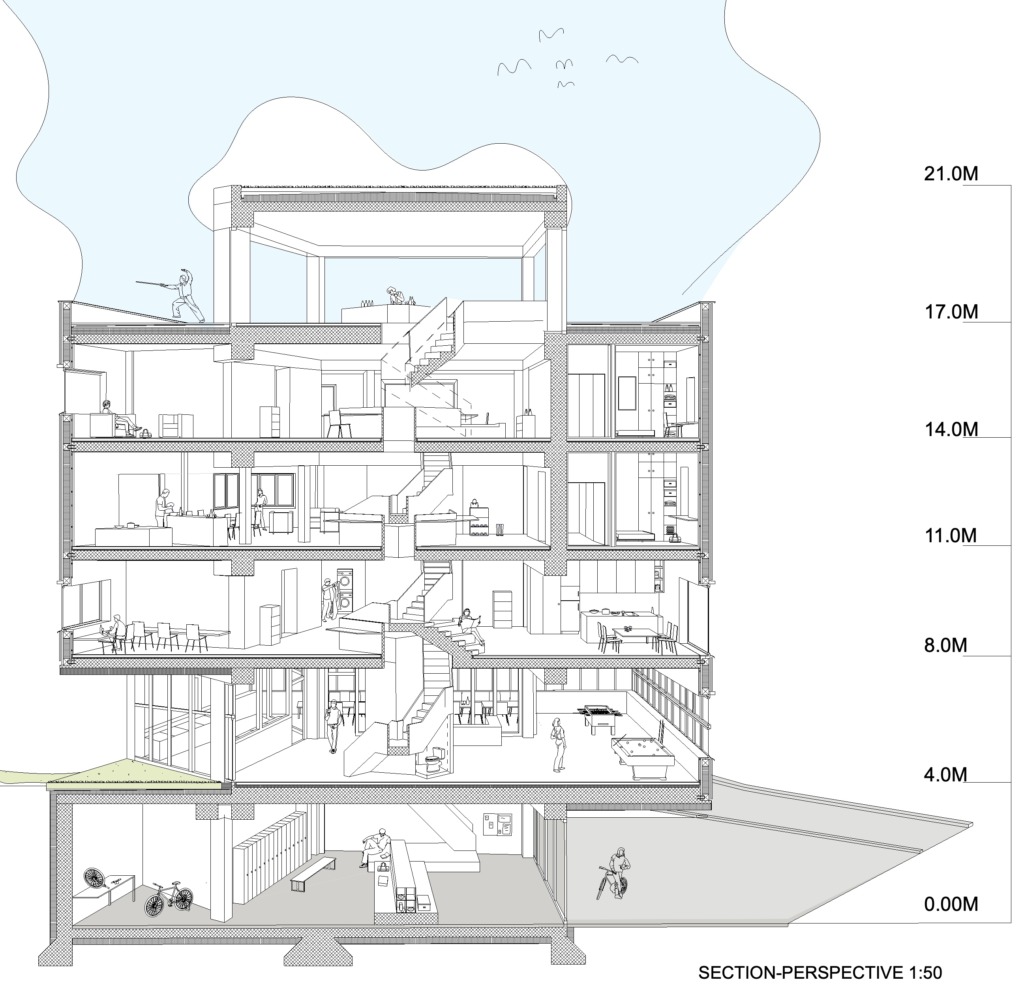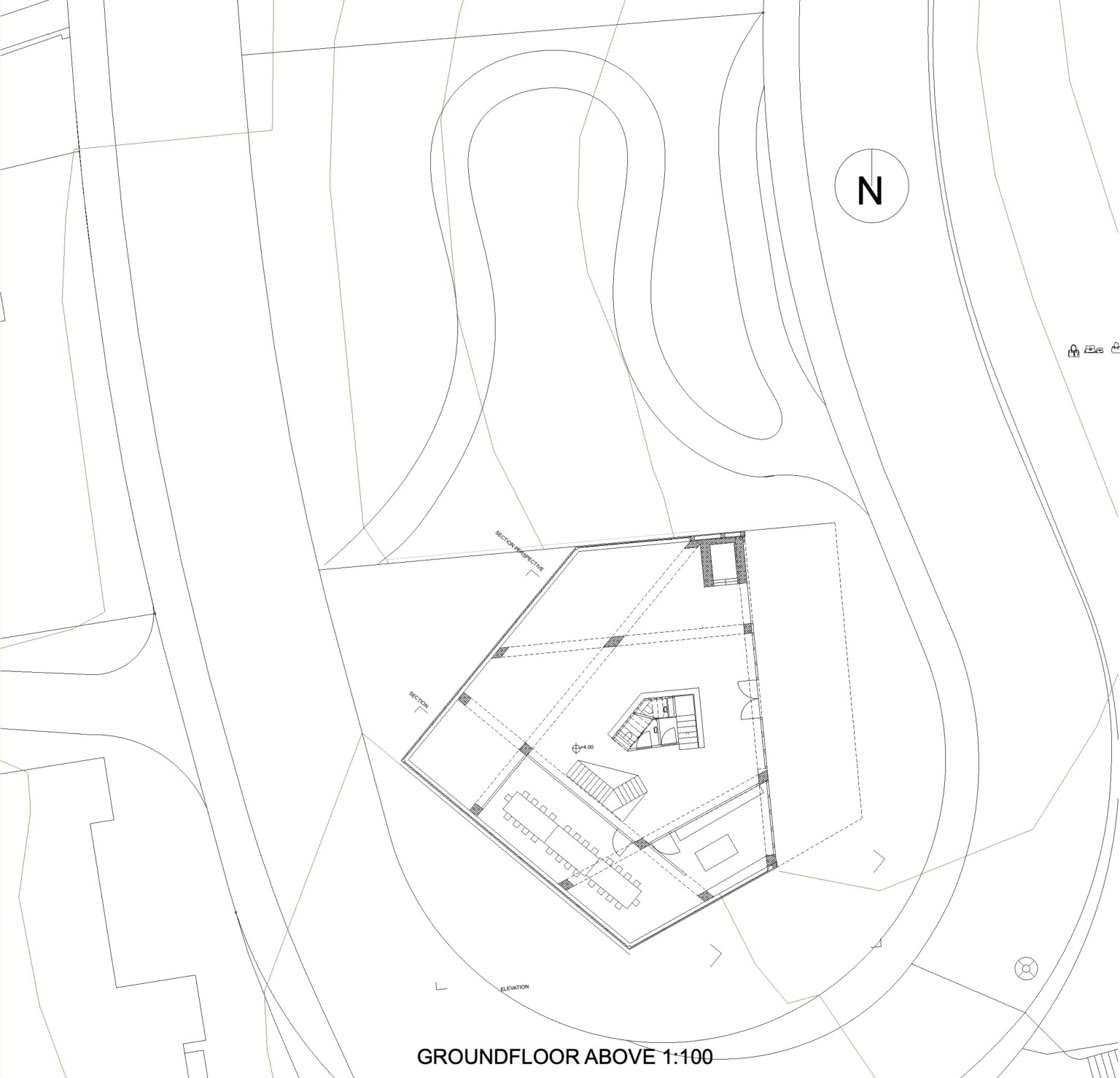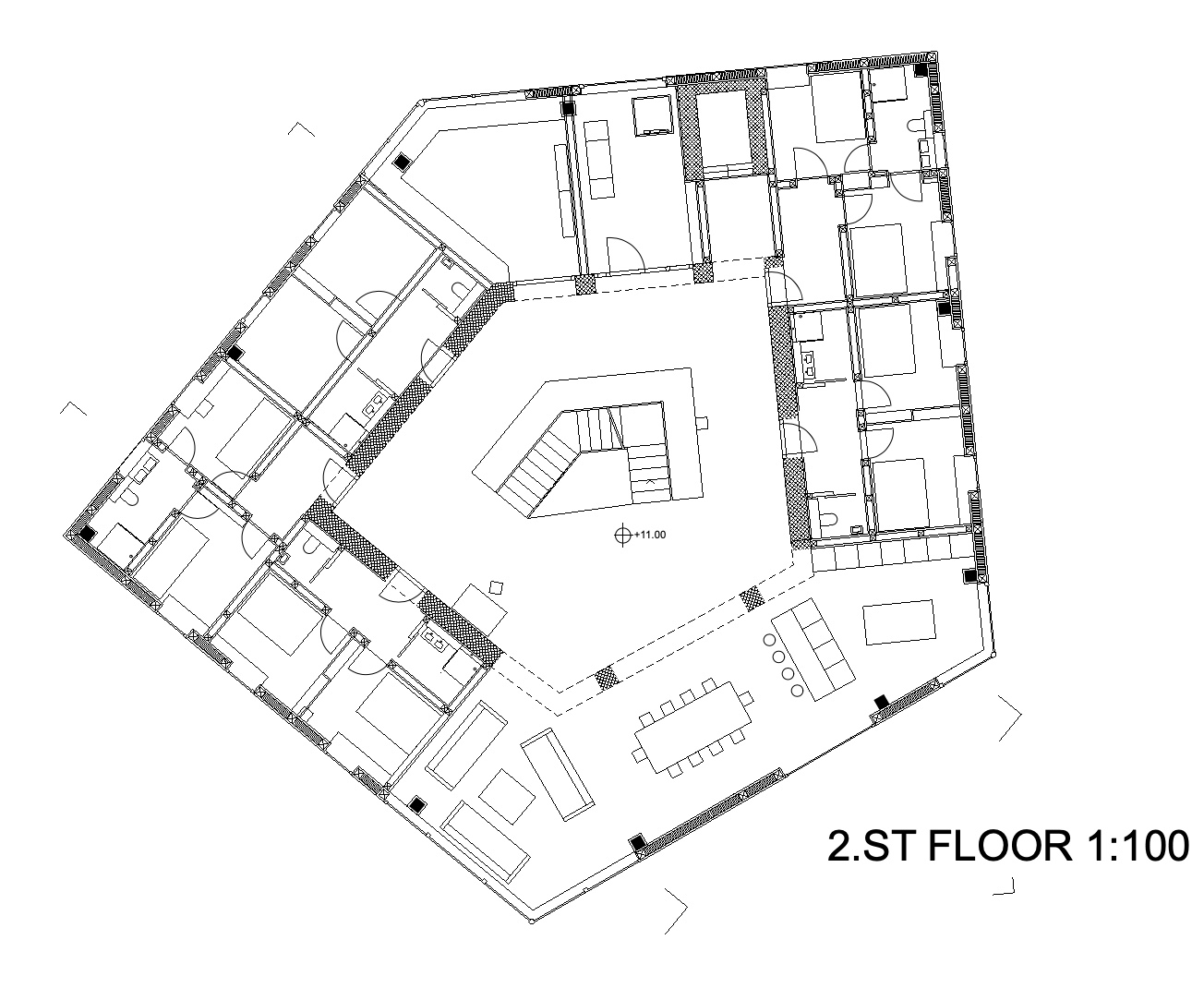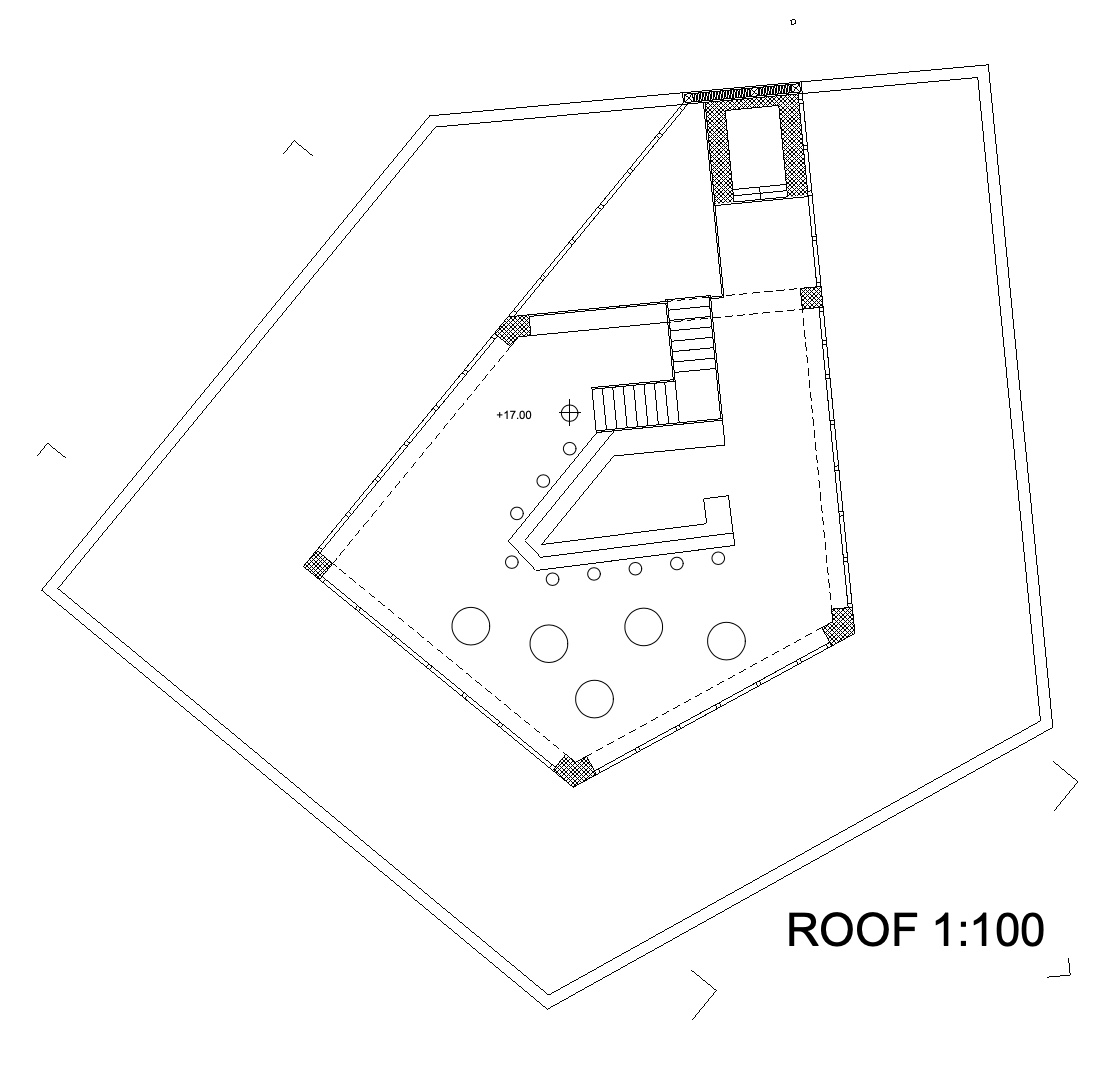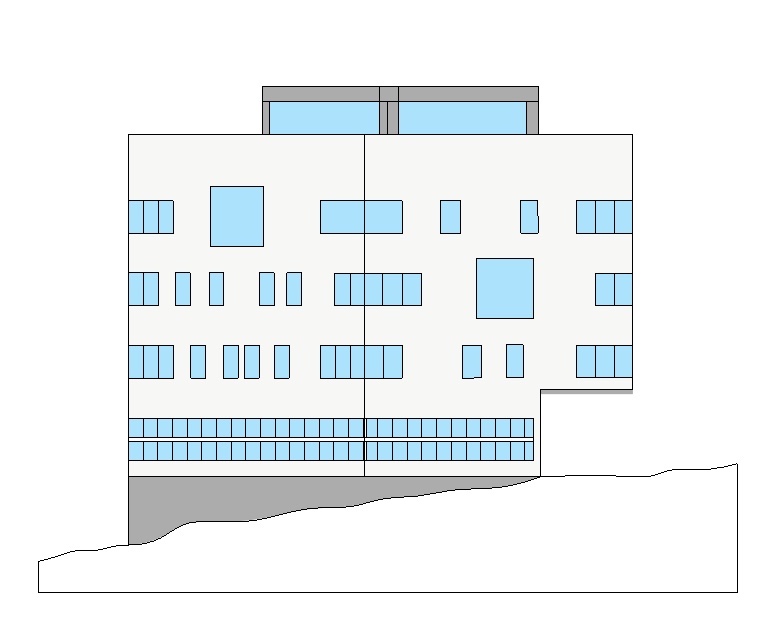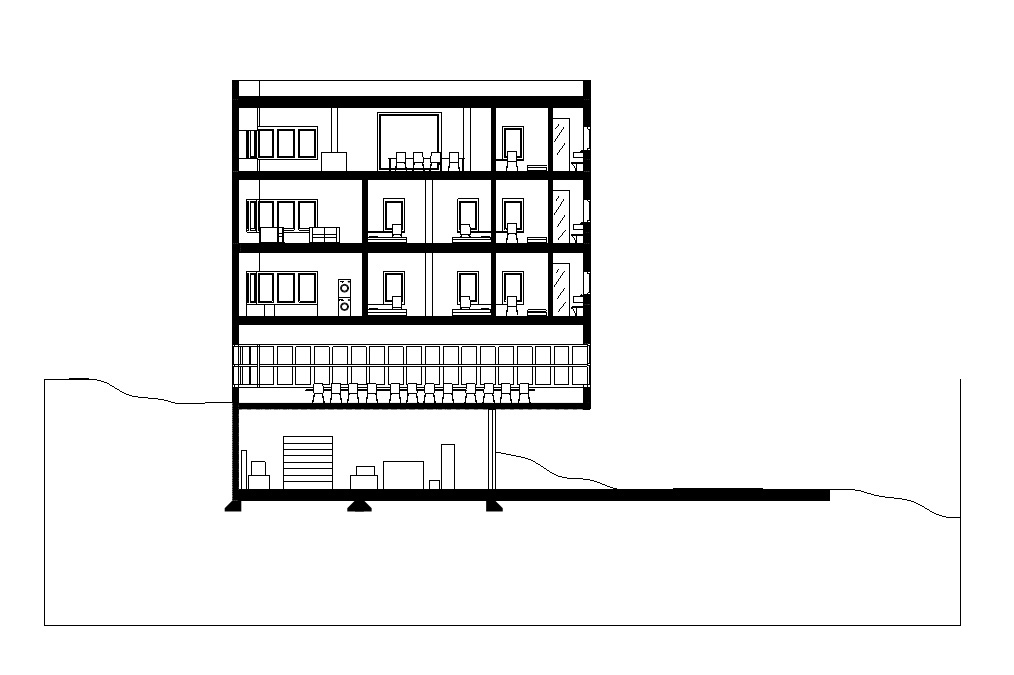 Germaniastrasse, 8006 Zürich
The "Studentenblick" is a Student residence on the Zürichberg. From the 5-sided prism, the basic volume, different incisions are made, which open to different external conditions.
We distinguish between the common and the residential floors. The residential floors are created by opening the core to one side, while on the common floors, the core is dissolved into supports. Each residential floor forms a sort of sub-community that shares spaces for cooking, bathing, etc. The communal floor is a place that belongs to everyone.
The form of the building resembles a five-sided prism. The massive concrete core is opened to different sides, depending on the floor. The circulation is generous and therefore also acts as an encounter space is located inside of the core.