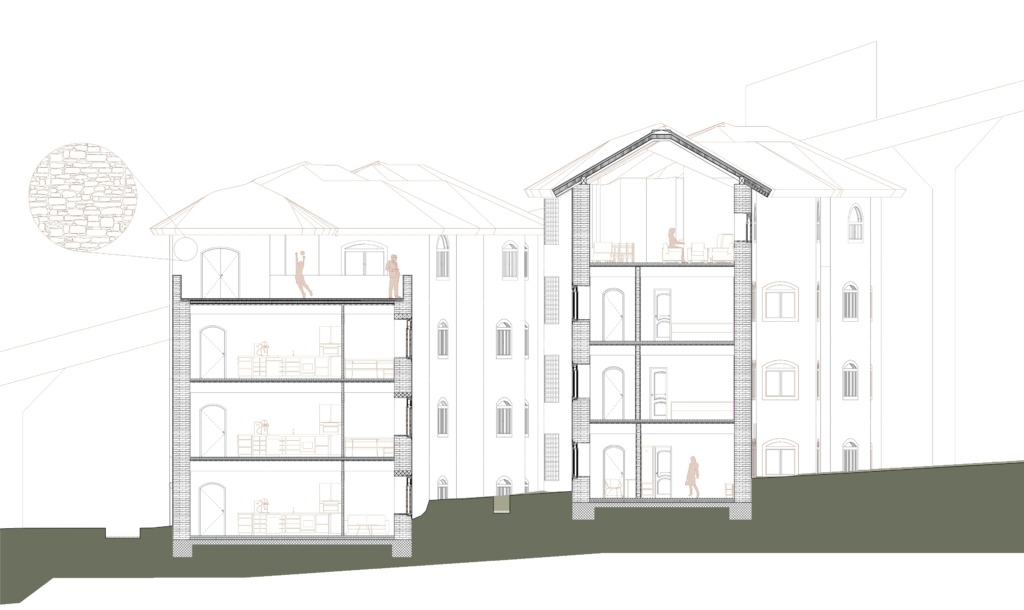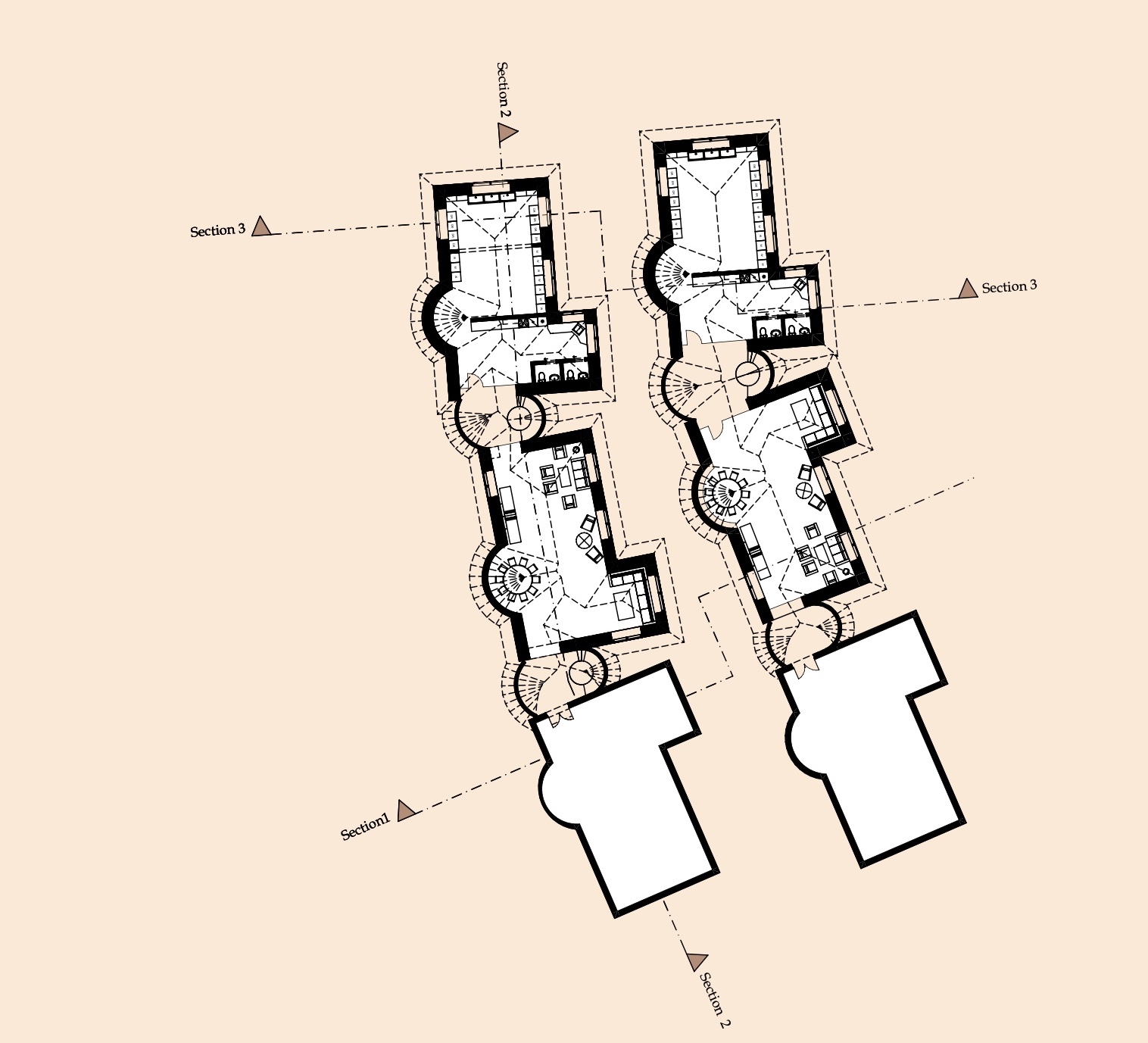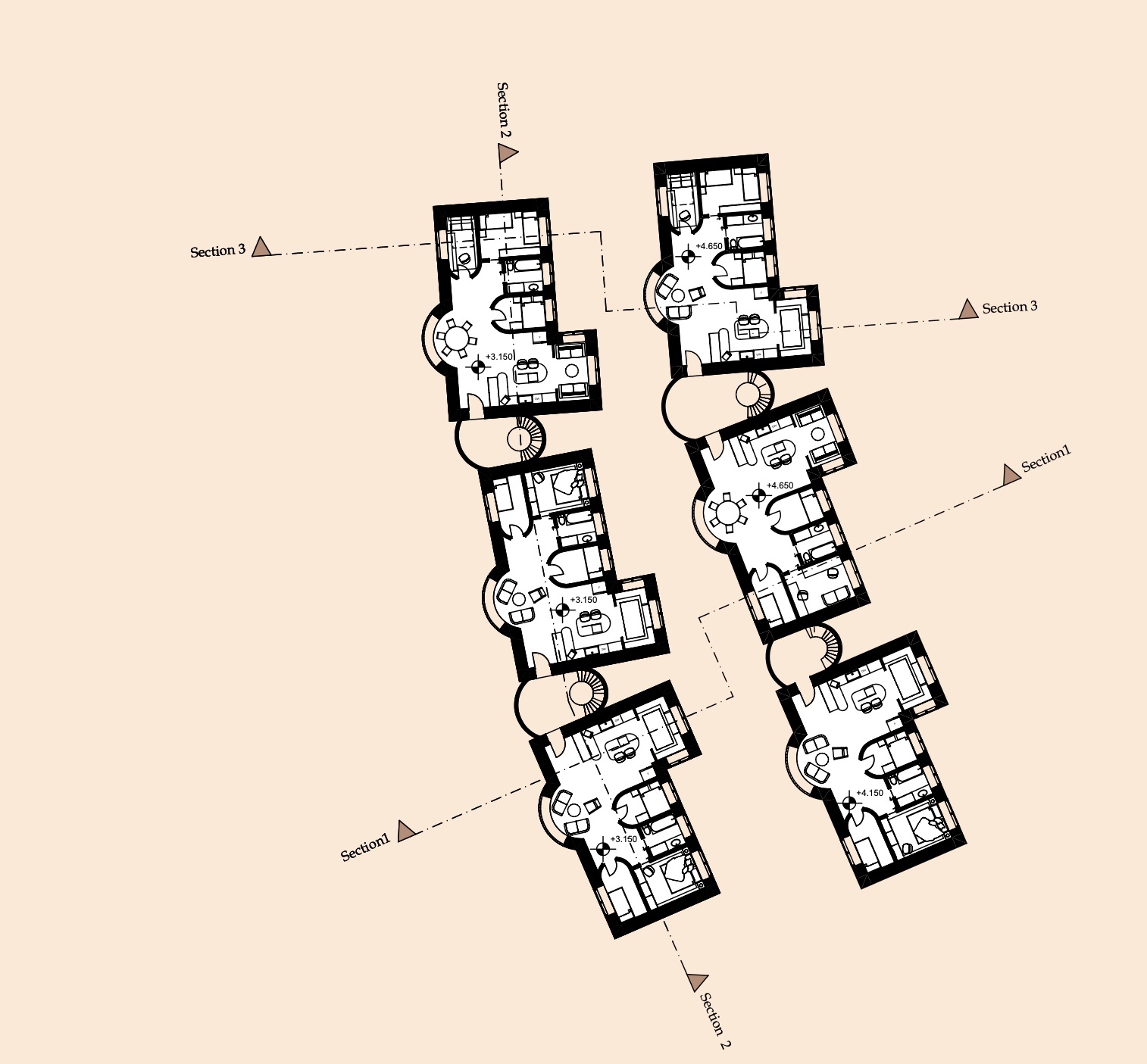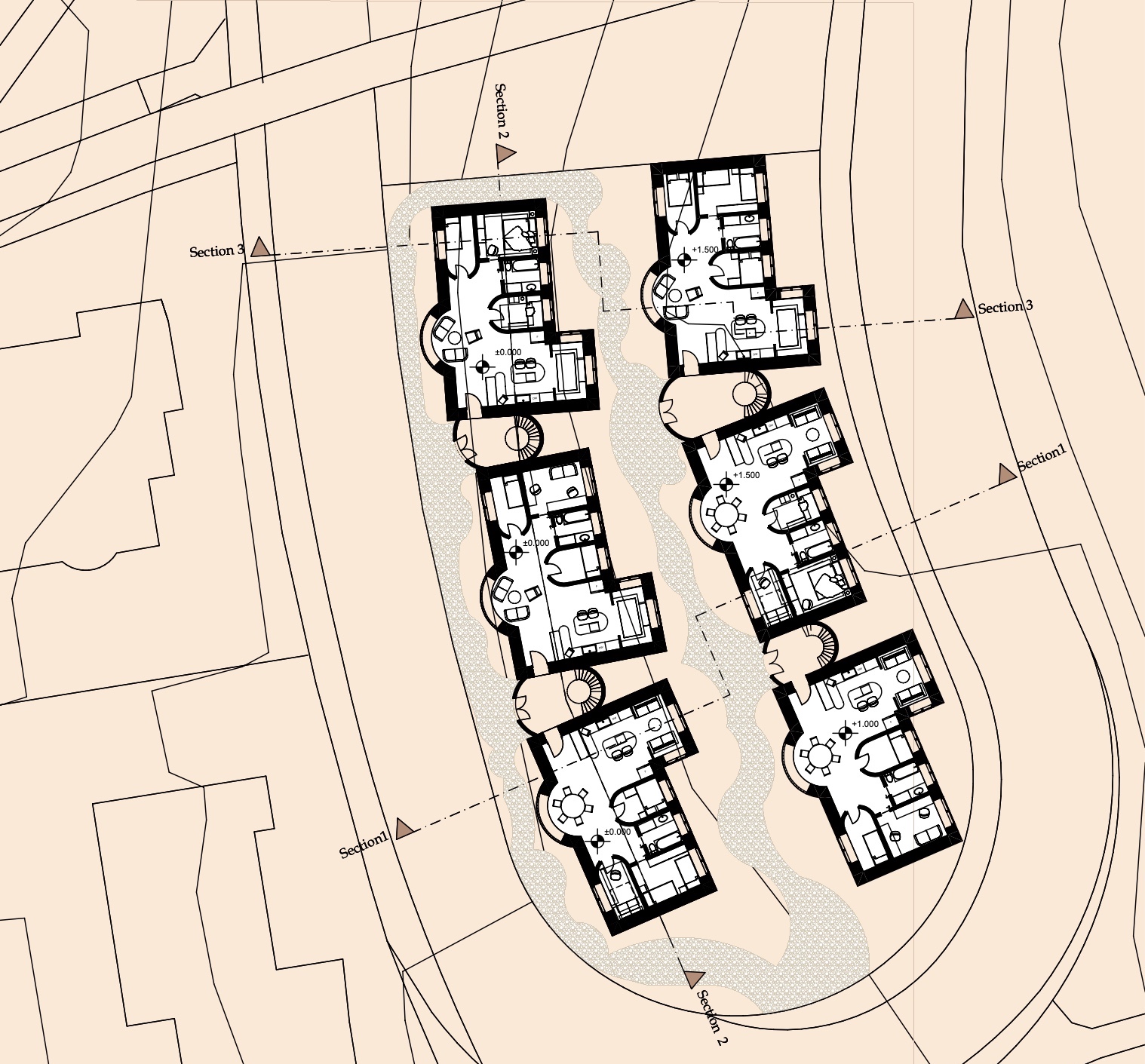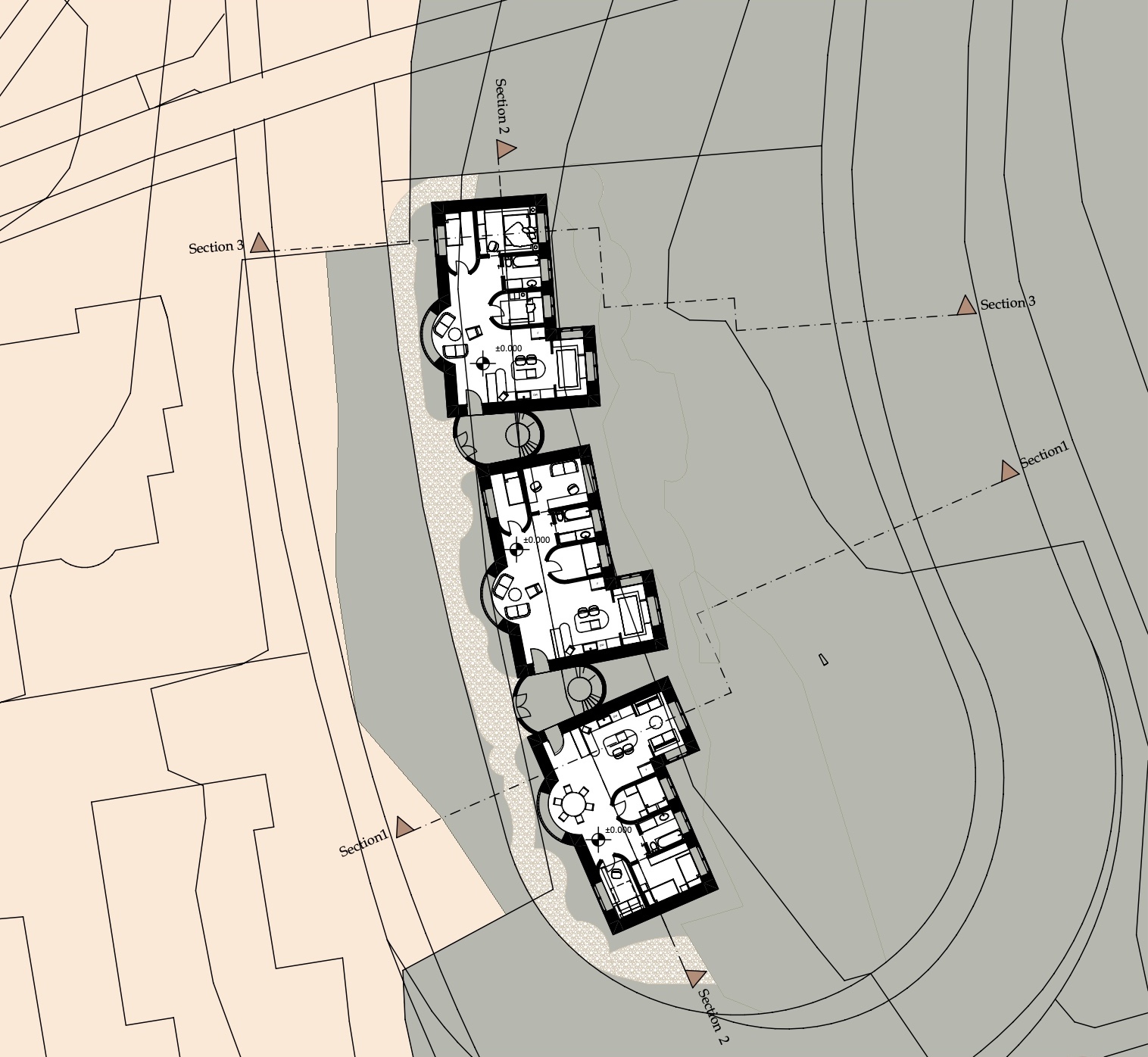 Germaniastrasse, 8006 Zürich
The Sett is a complex of 18 flats spread over two wings with shared laundry, kitchen/dining, lounge and terrace located on the top floor of both wings. The Sett was designed with young families in mind, but has proven to be incredibly flexible when it comes to space configuration as each flat can house anywhere from 2-6 residents.
The top floors are the hub of the complex; where the laundry can be completed socially in airy rooms and there is ample space for socialising with ones neighbours over a cup of coffee in the lounge area, or cooking together in the communal kitchen.
Despite the castle-like exterior - due to the stone cladding over the brick walls - the interior spaces are well connected to the outside thanks to large windows. 0.7m thick walls provide stability as well as insulation and a feeling of safety, whilst the timber beams and flooring add comfort and cosiness to the independent flats.