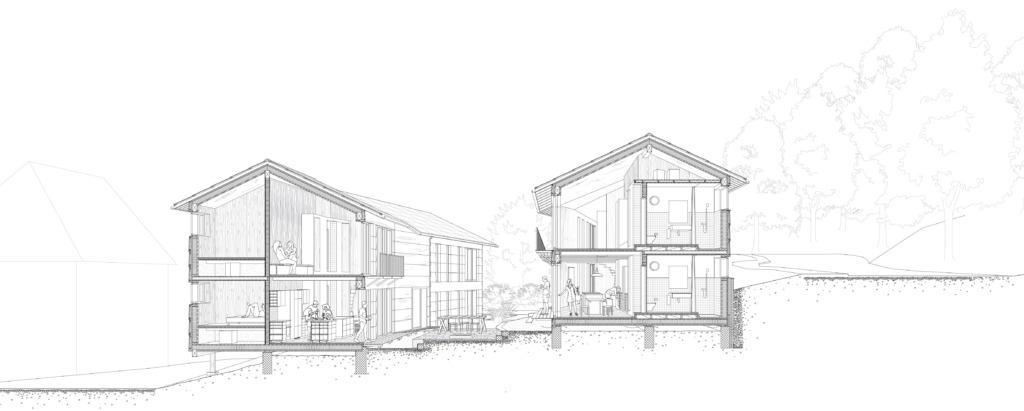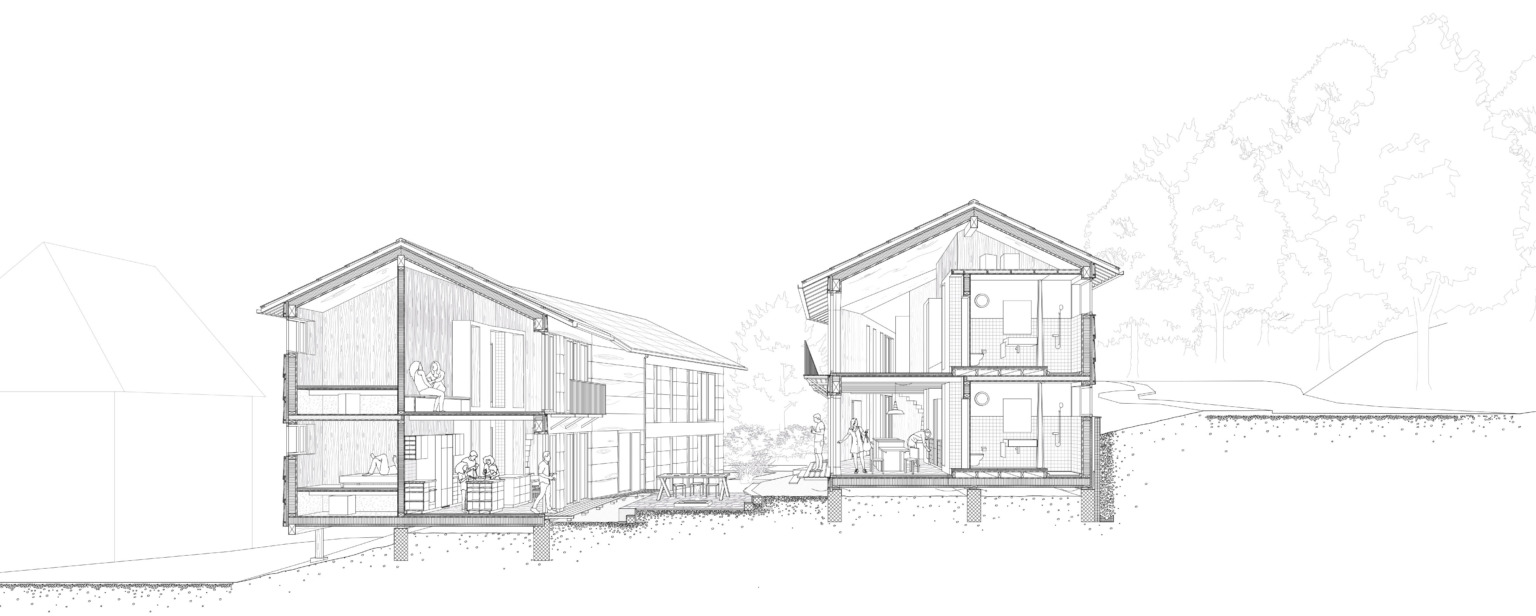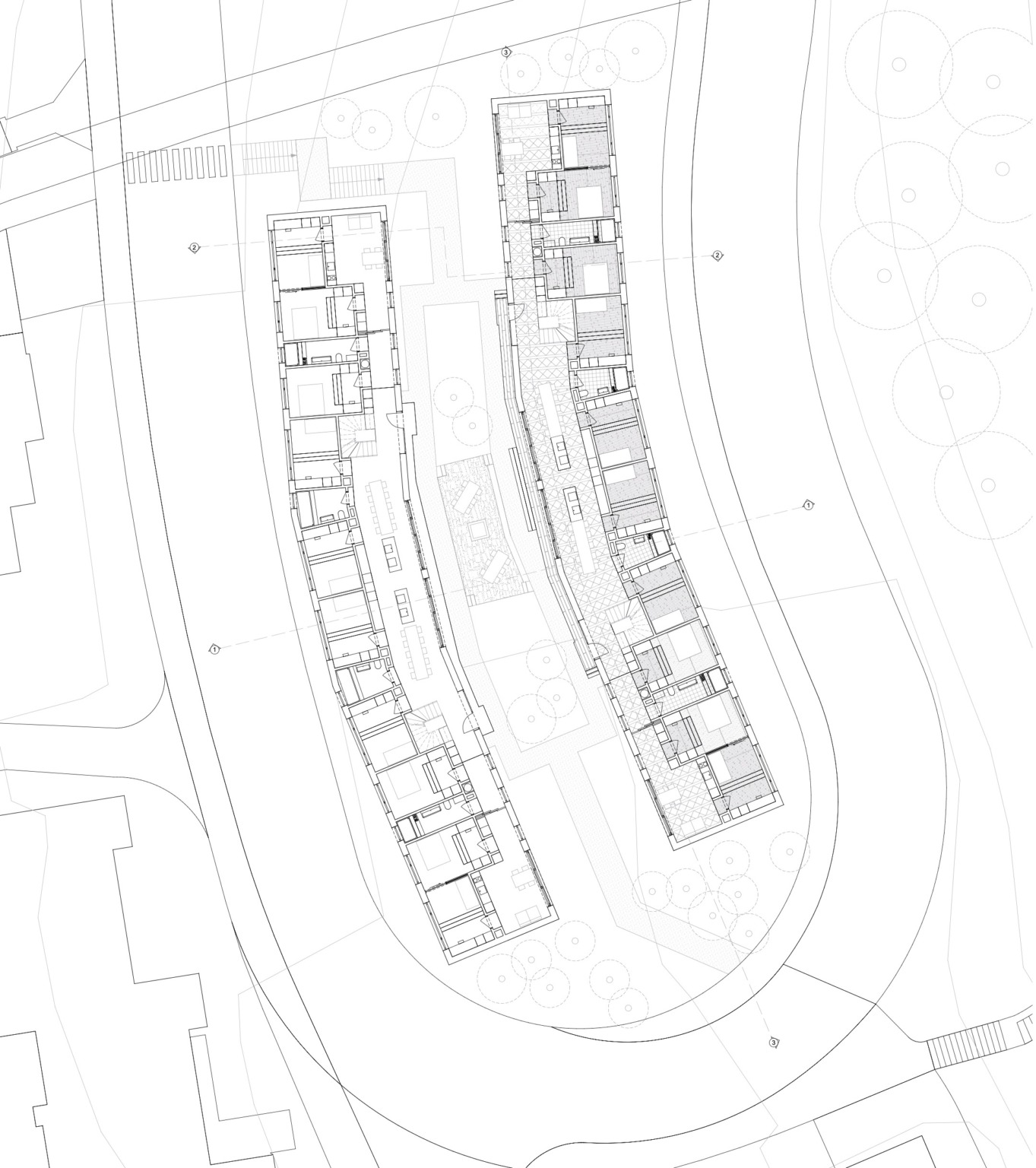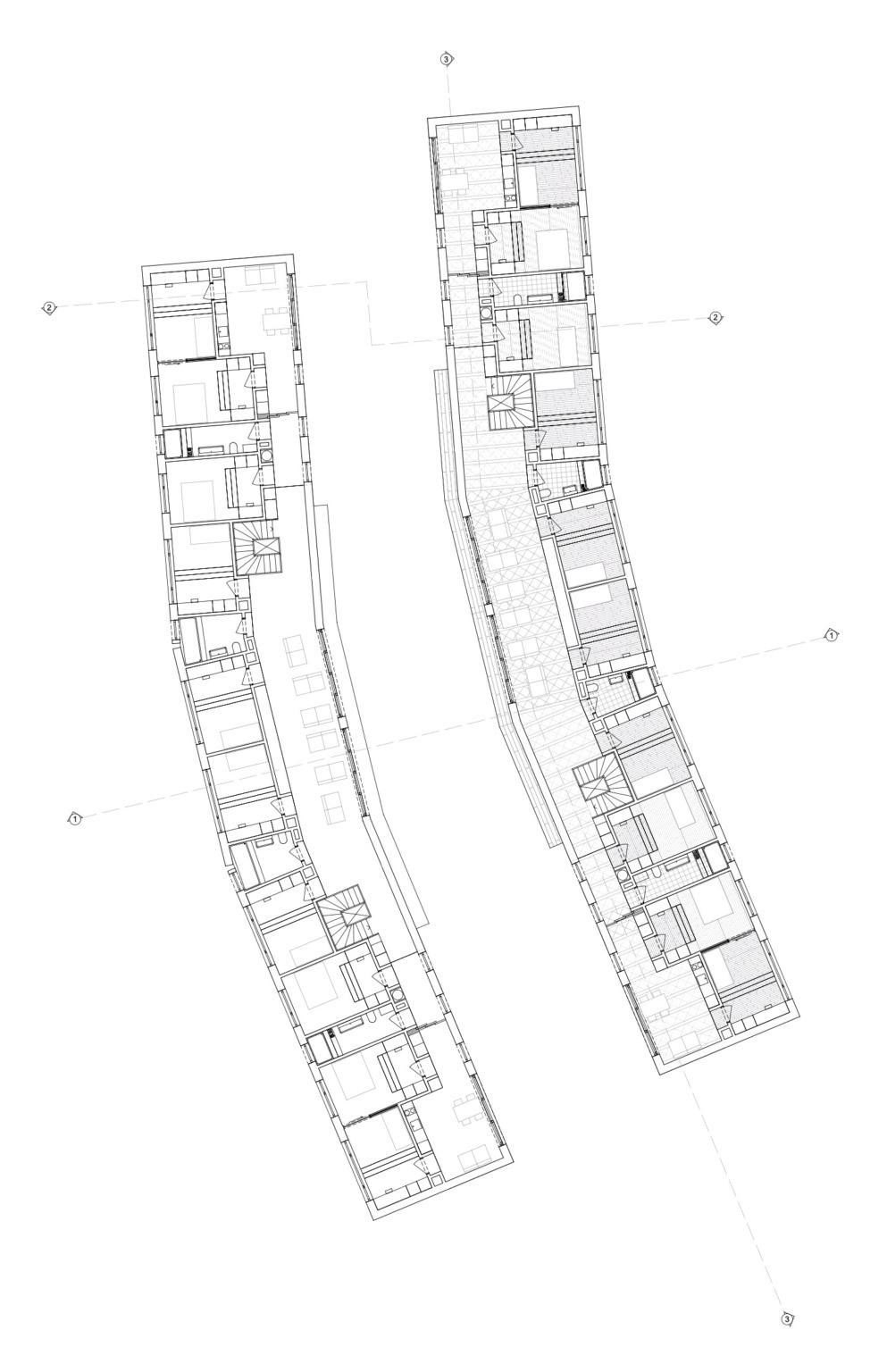 Germaniastrasse, 8006 Zürich
The housing complex is for students and refugees. Refugees are actively integrated with young people and can get assistance in daily life, finding something to work on or to learn our language. Students can benefit from the cultural exchange. The housing complex thus focuses on interaction.
In the act of balancing very public common spaces and very private bedrooms, there is an additional layer that functions as a buffer zone between bedrooms, bathrooms and the big main communal room. Each house has a shared kitchen on the ground floor. In summer the communal space outside turns into a place of exchange for different cultures.
Construction-wise, the focus was on sustainability. The roof is entirely covered in PV panels, the use of concrete is minimized to the parts that touch the ground, the rest is made from timber. The private sphere of a person is reduced to their bedroom at a surplus of communal space.