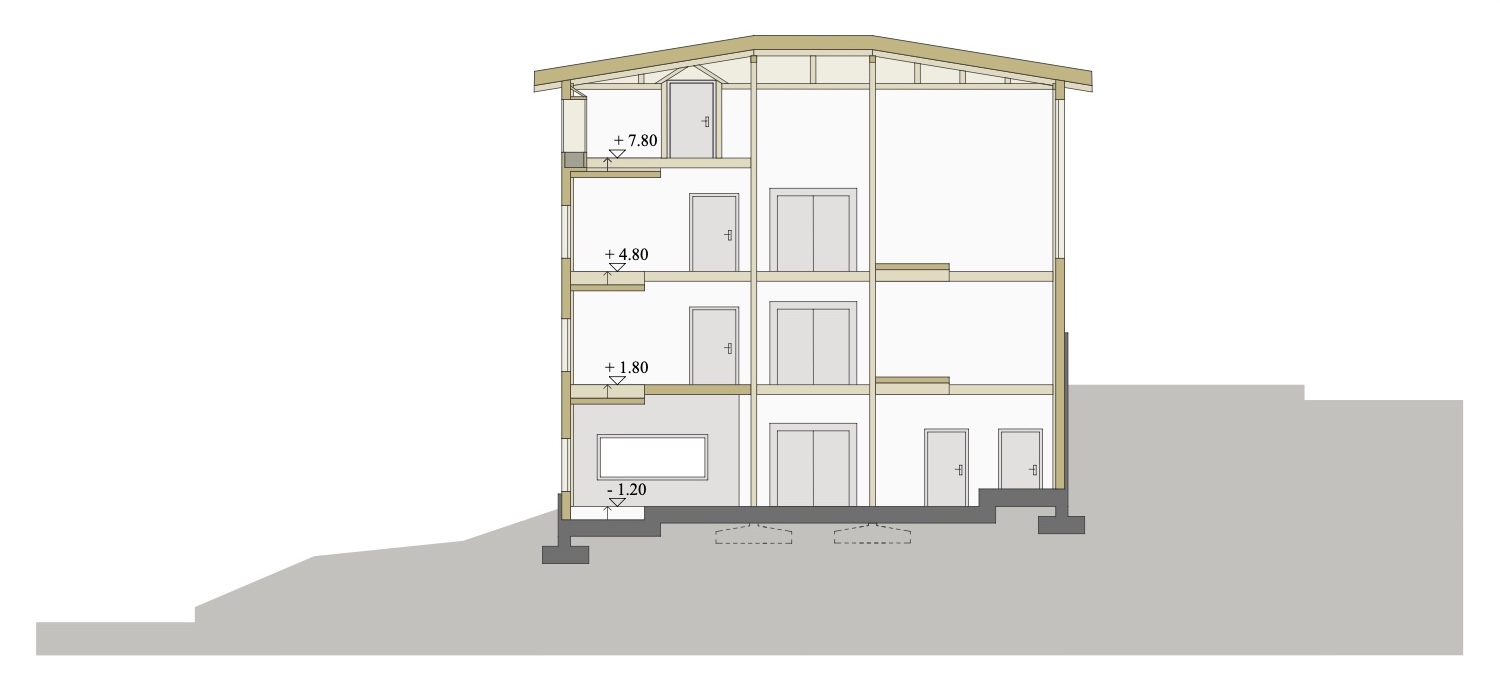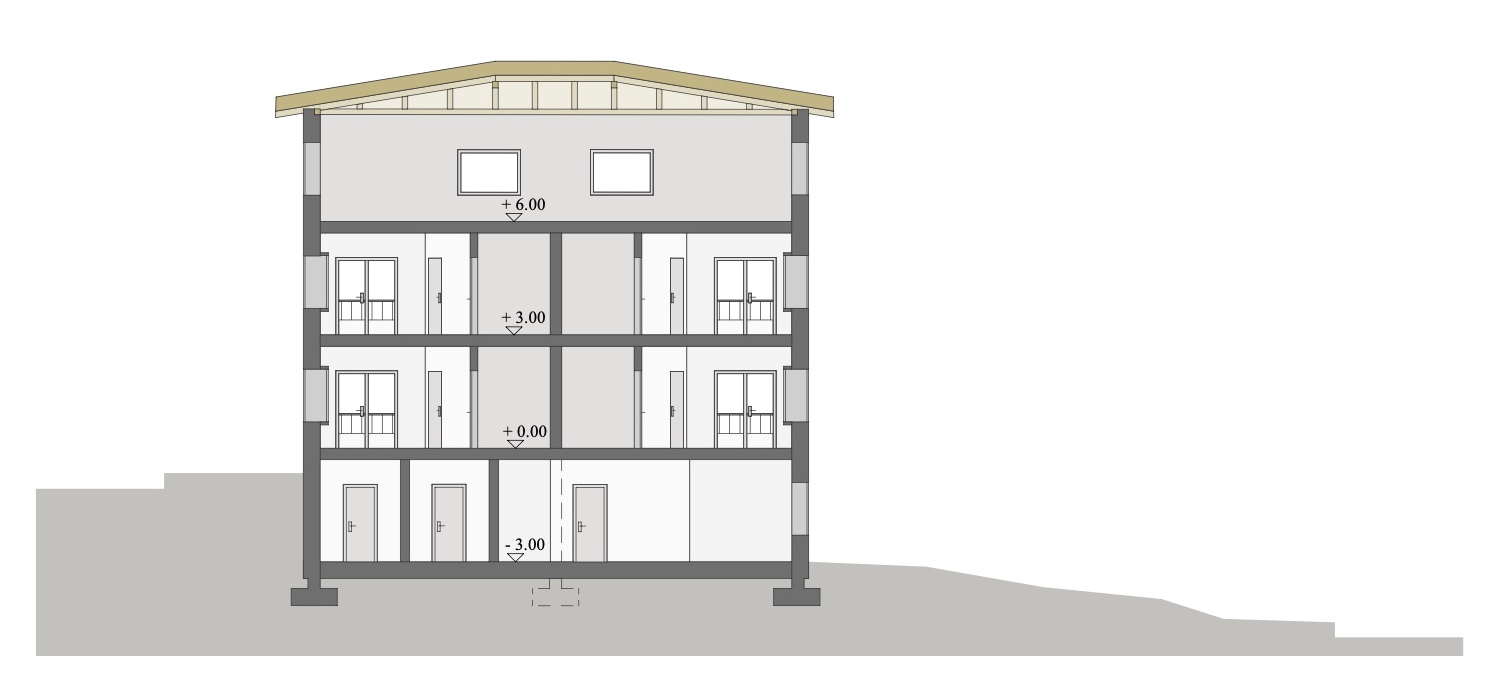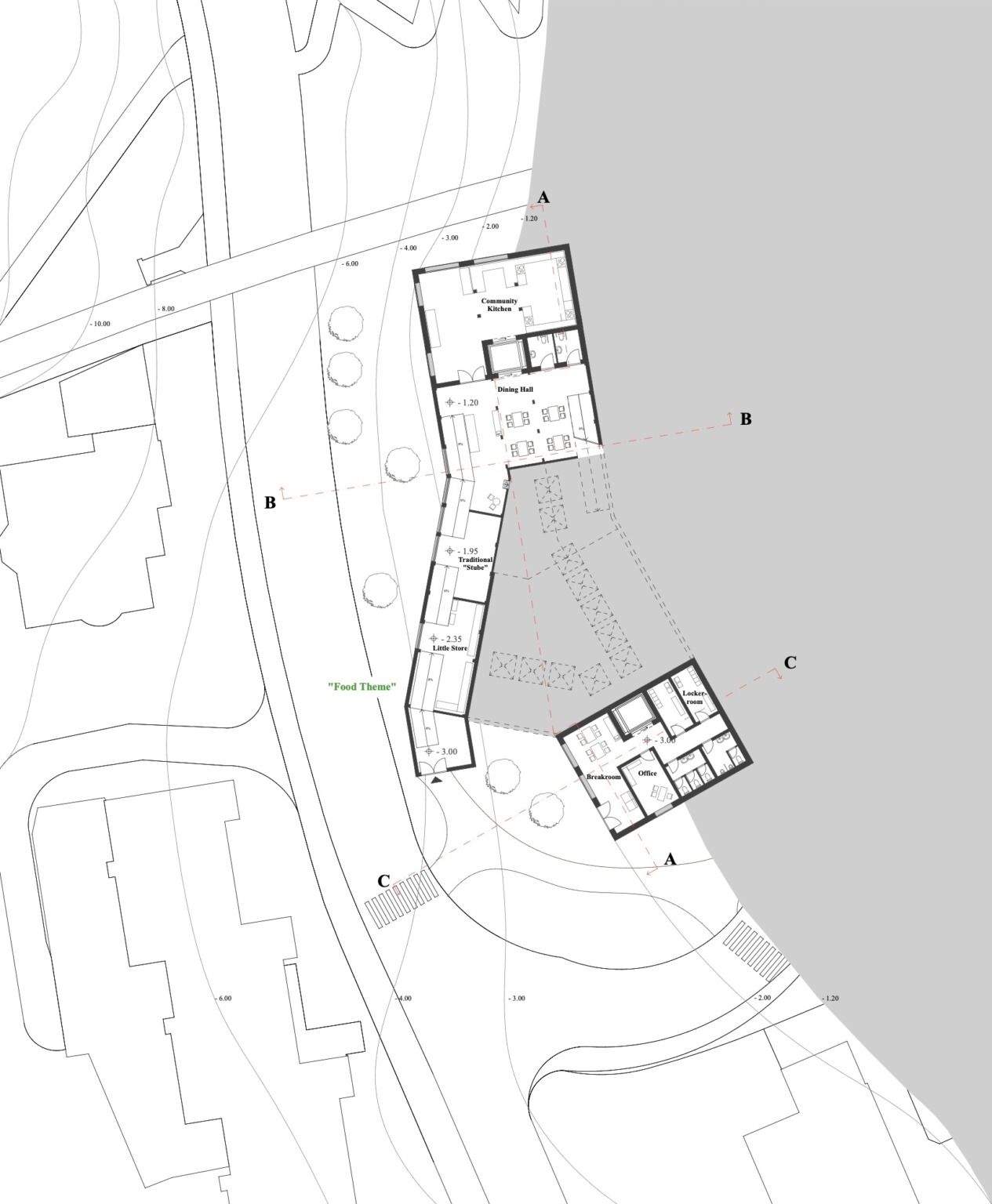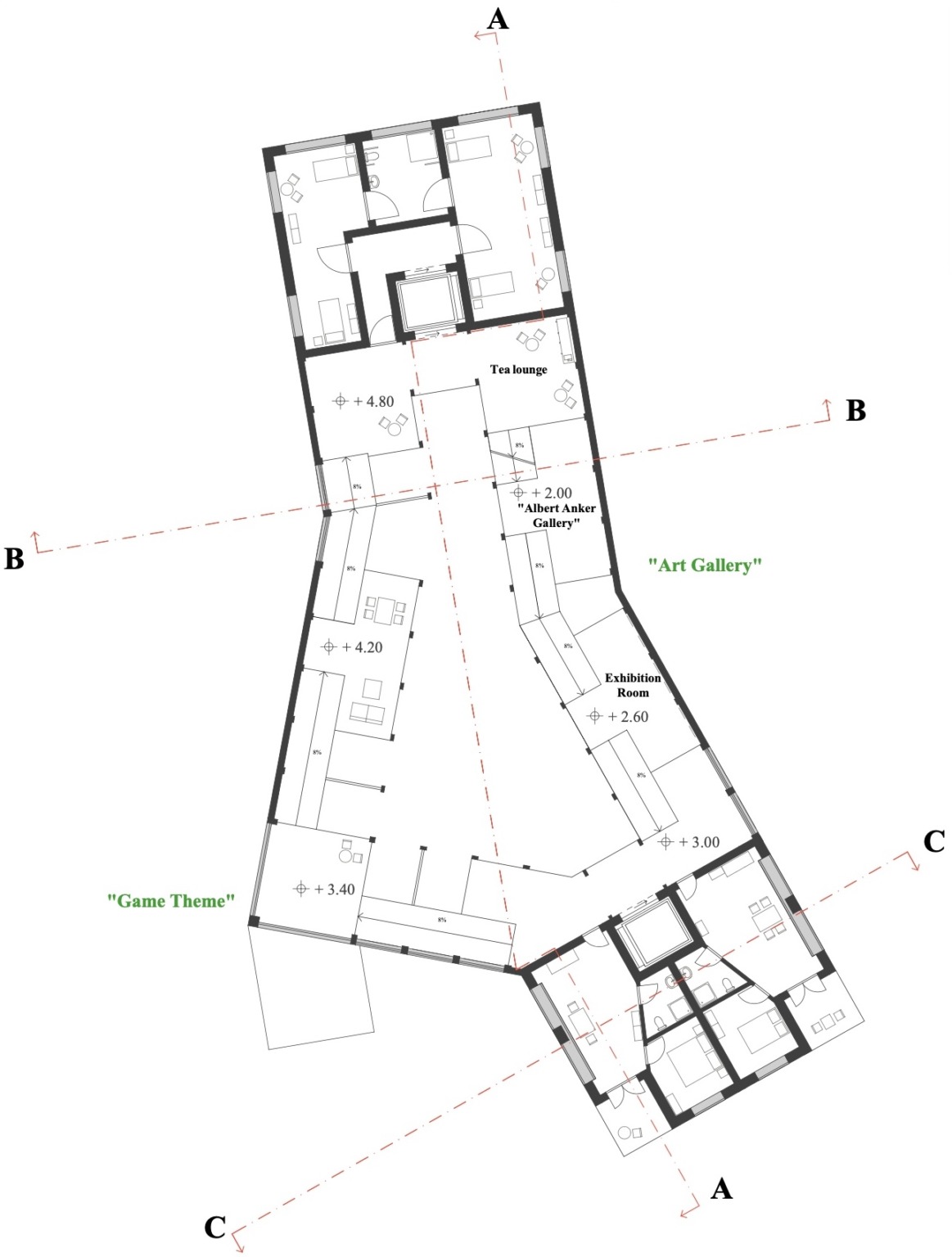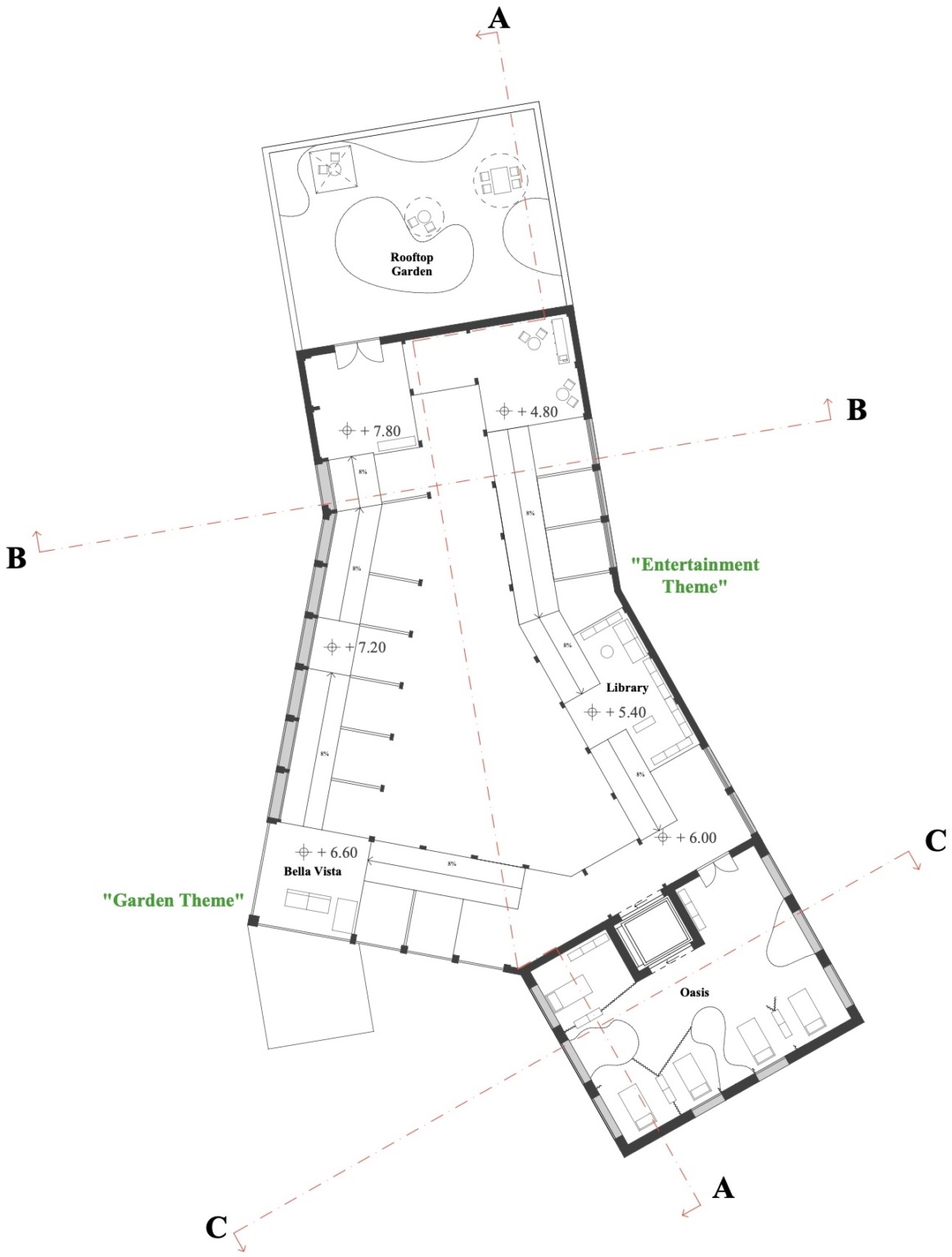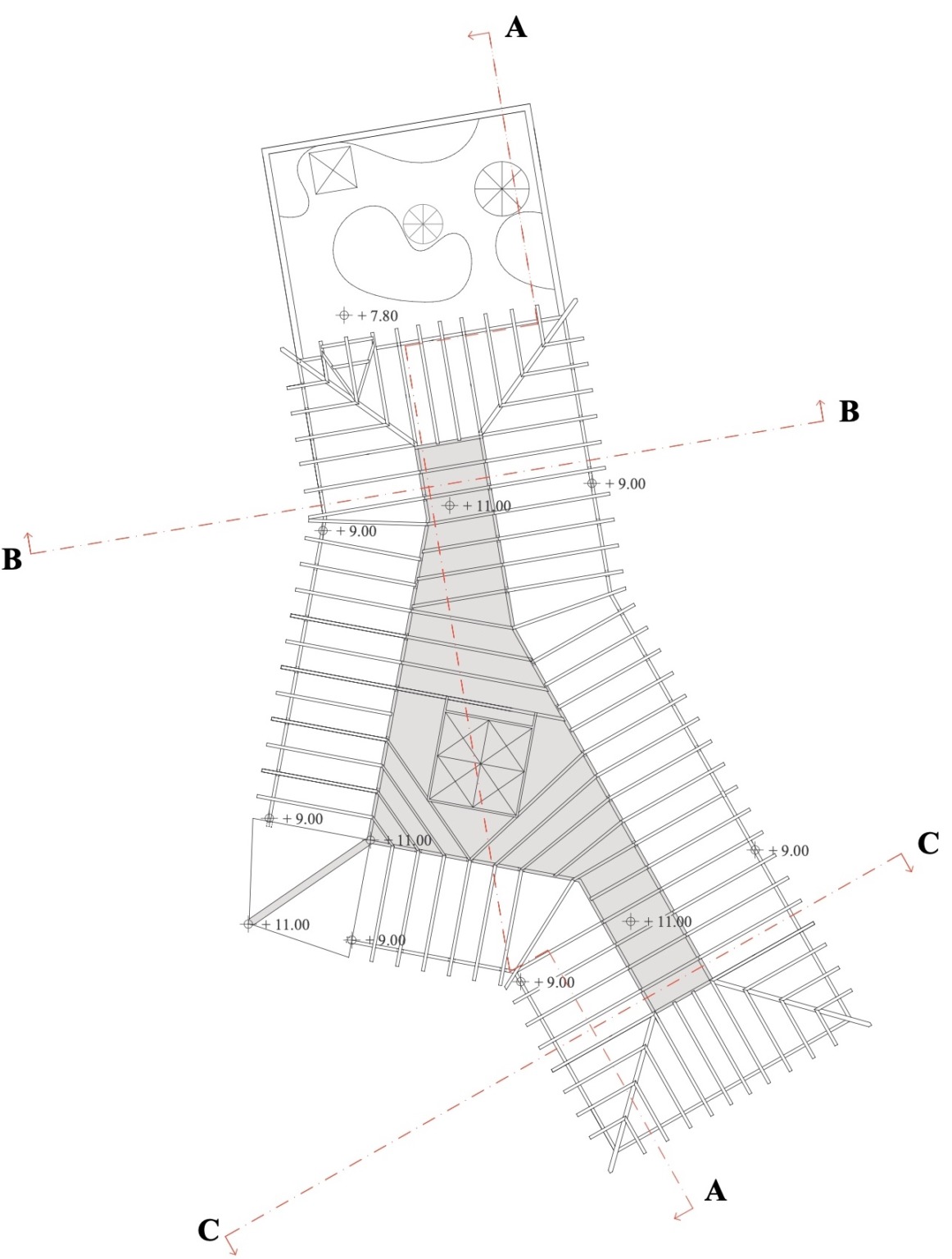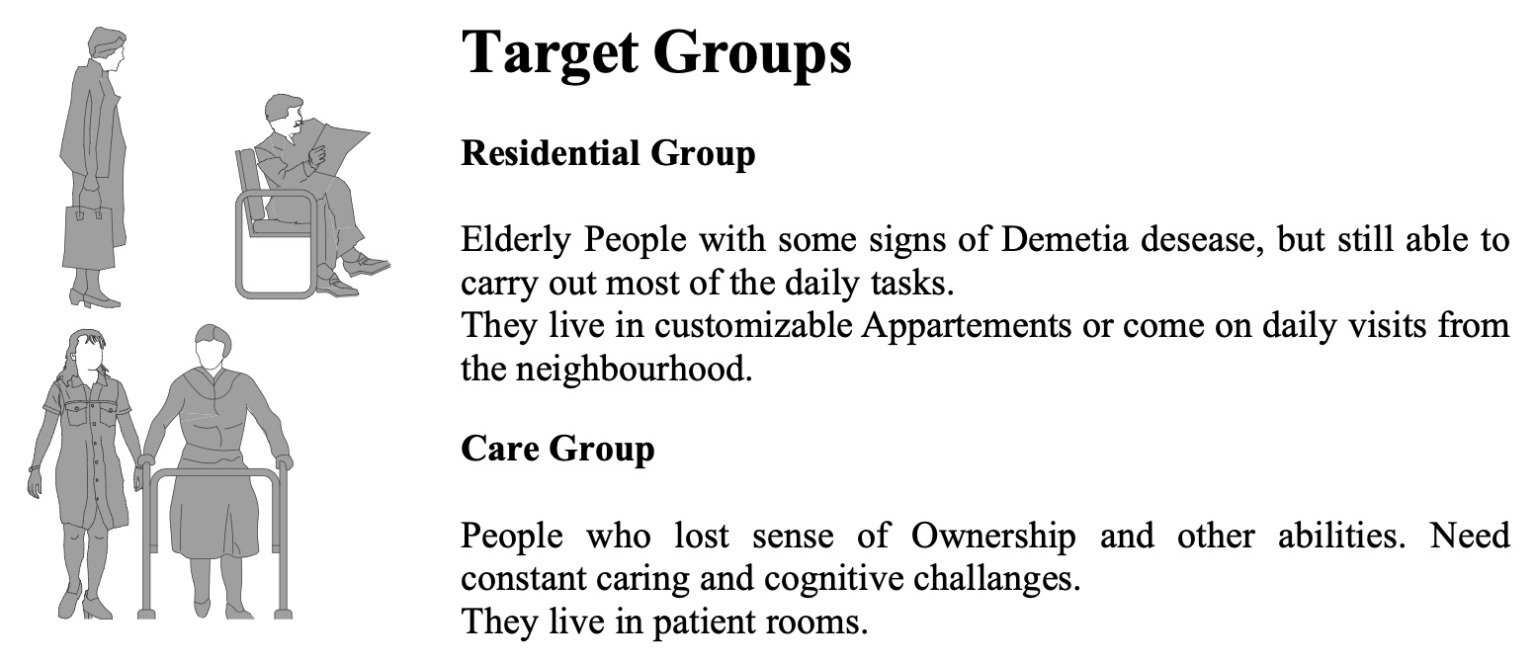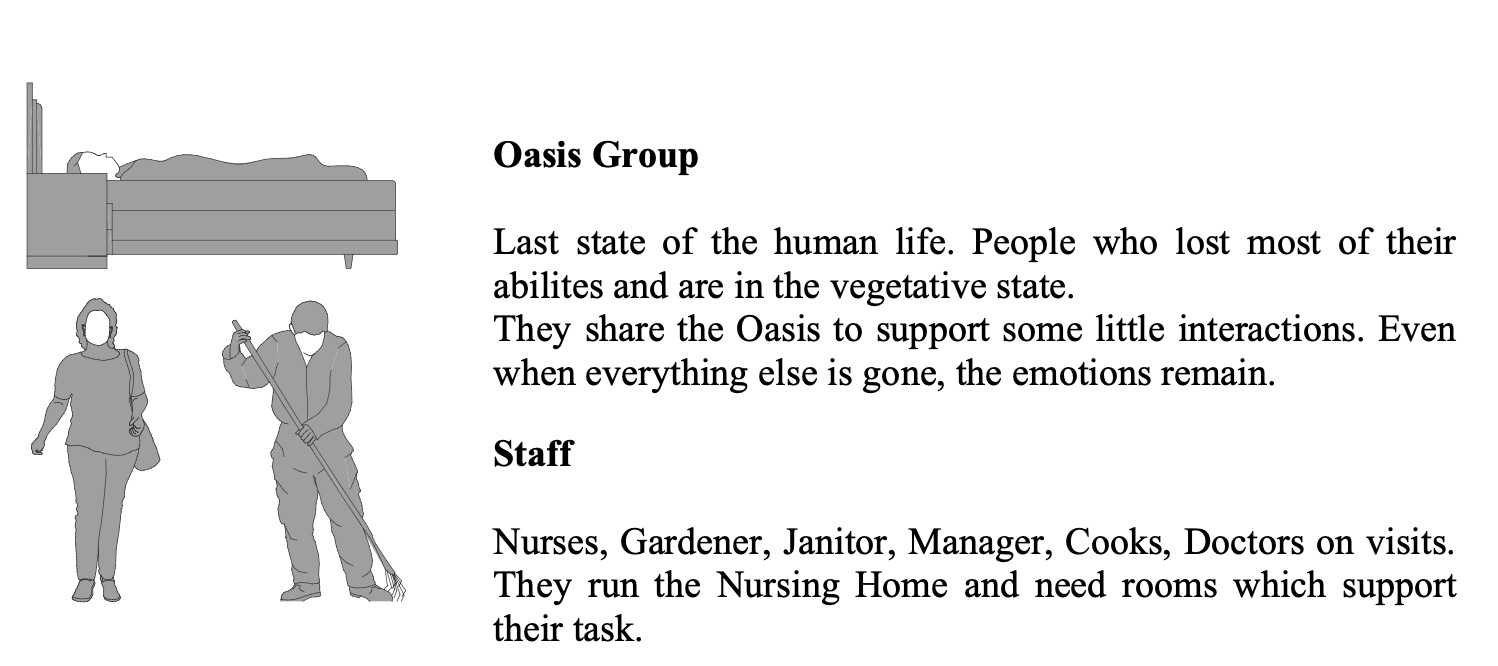 Germaniastrasse, 8006 Zürich
The goal of this project is to design a nursing home for dementia patients. For this purpose, one must rethink what it means to "Forget and Relive again". What must it feel like when one loses orientation, loses their map in their head and finds themselves in a stranger's home.
To make orientation simple, the whole site becomes connected through just one "Belt-Walk", connecting all spaces in a series of ramps and platforms, hosting various themes along the way, and thus helping to battle dementia by activating all "five senses".
Further supporting the theme of "Visual Guidance", the core of the building appears light and open with its skeleton timber structure, while the three concrete parts act as a contrast and thus orientational ankers. The wooden roof combines all four parts and turns them into one single coherent volume.