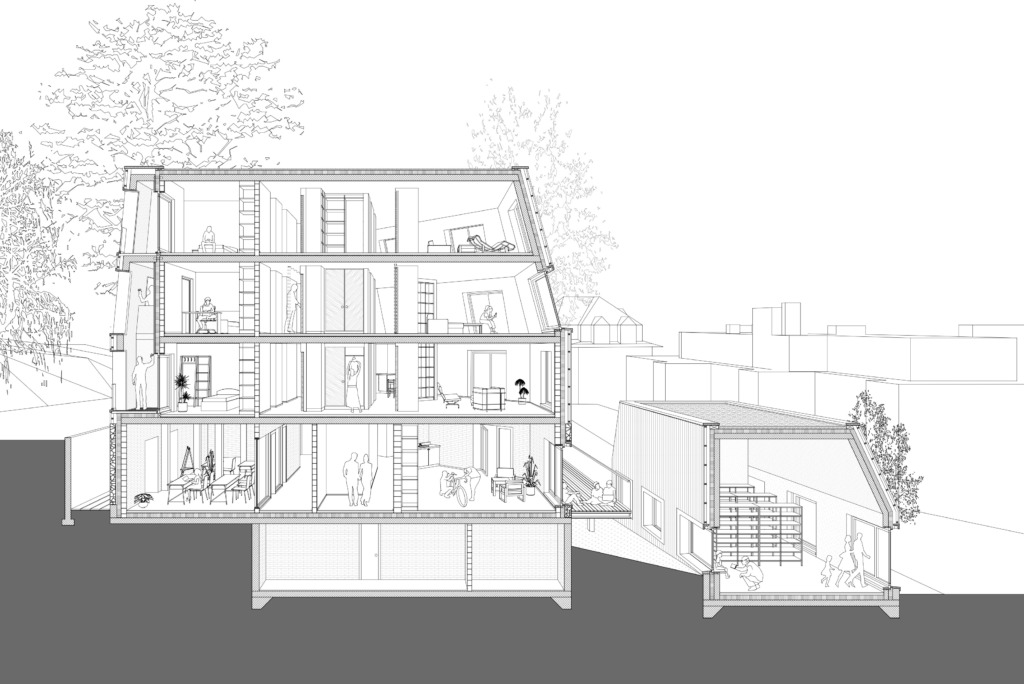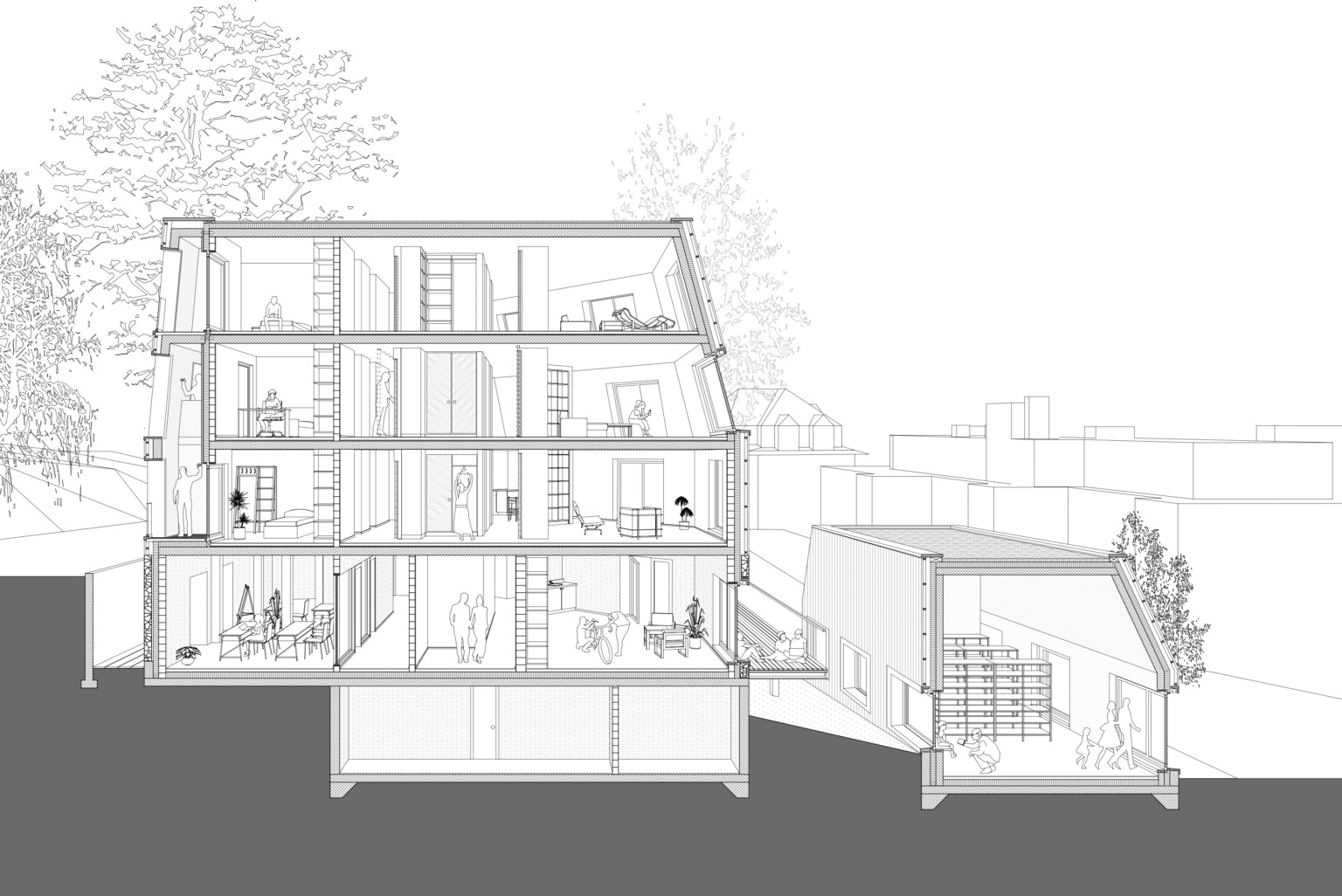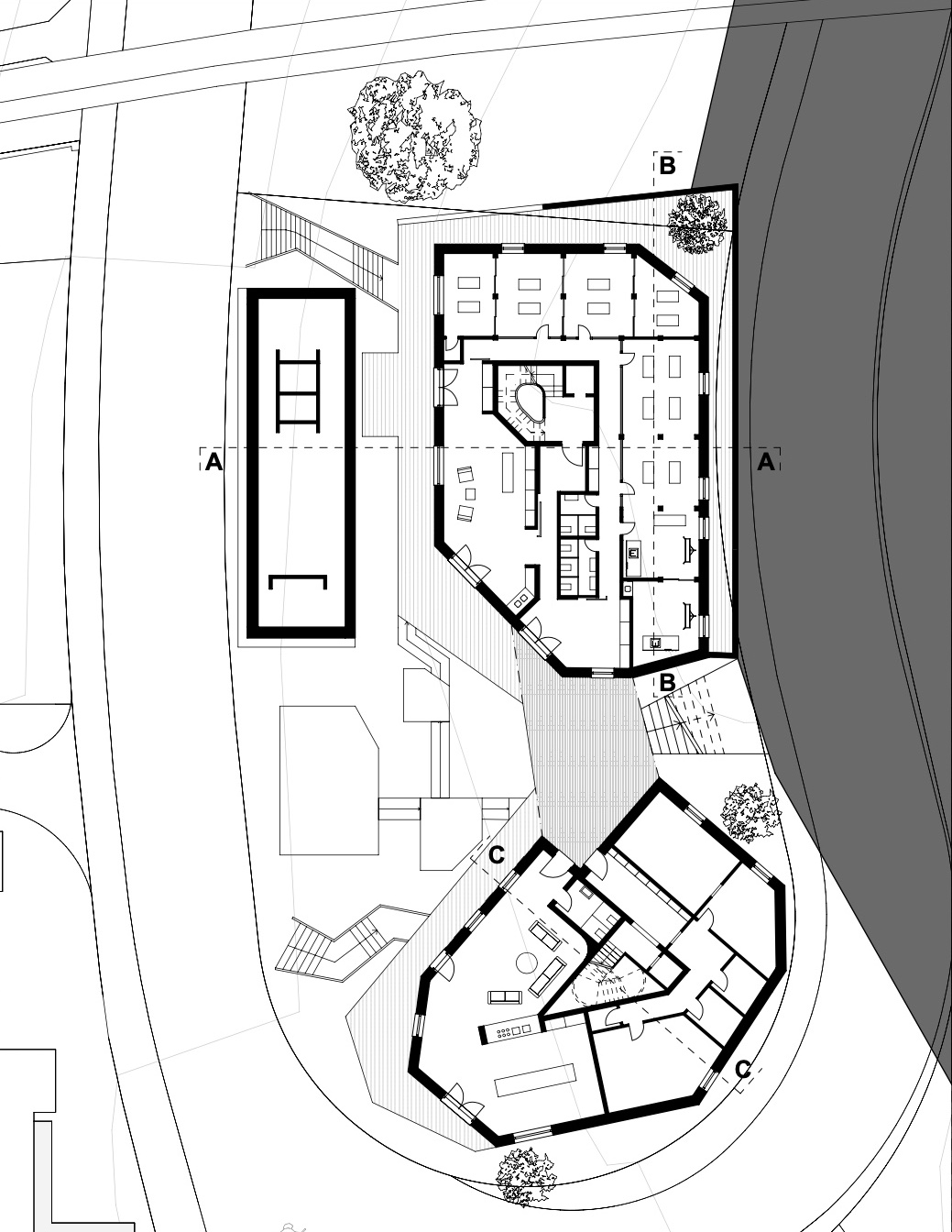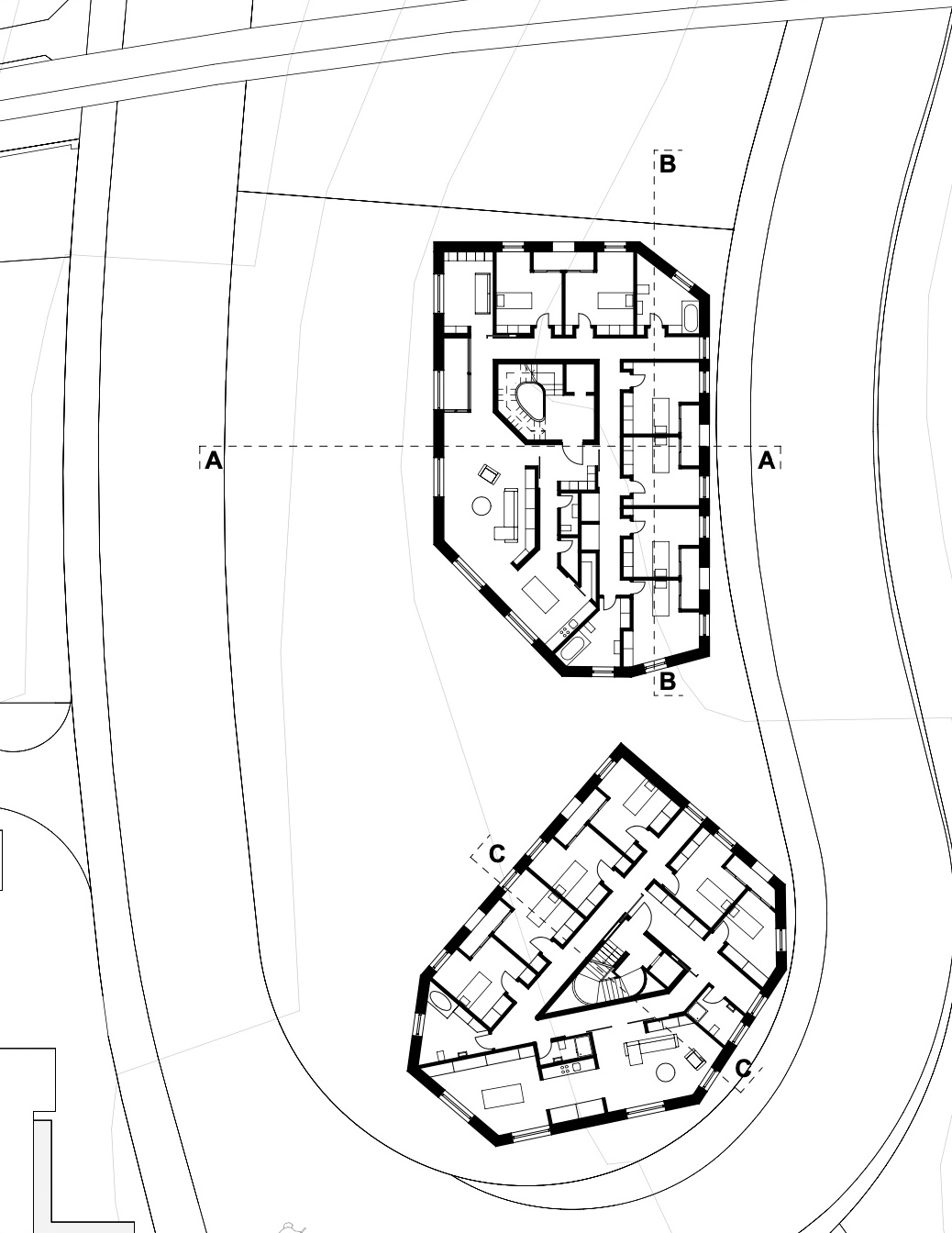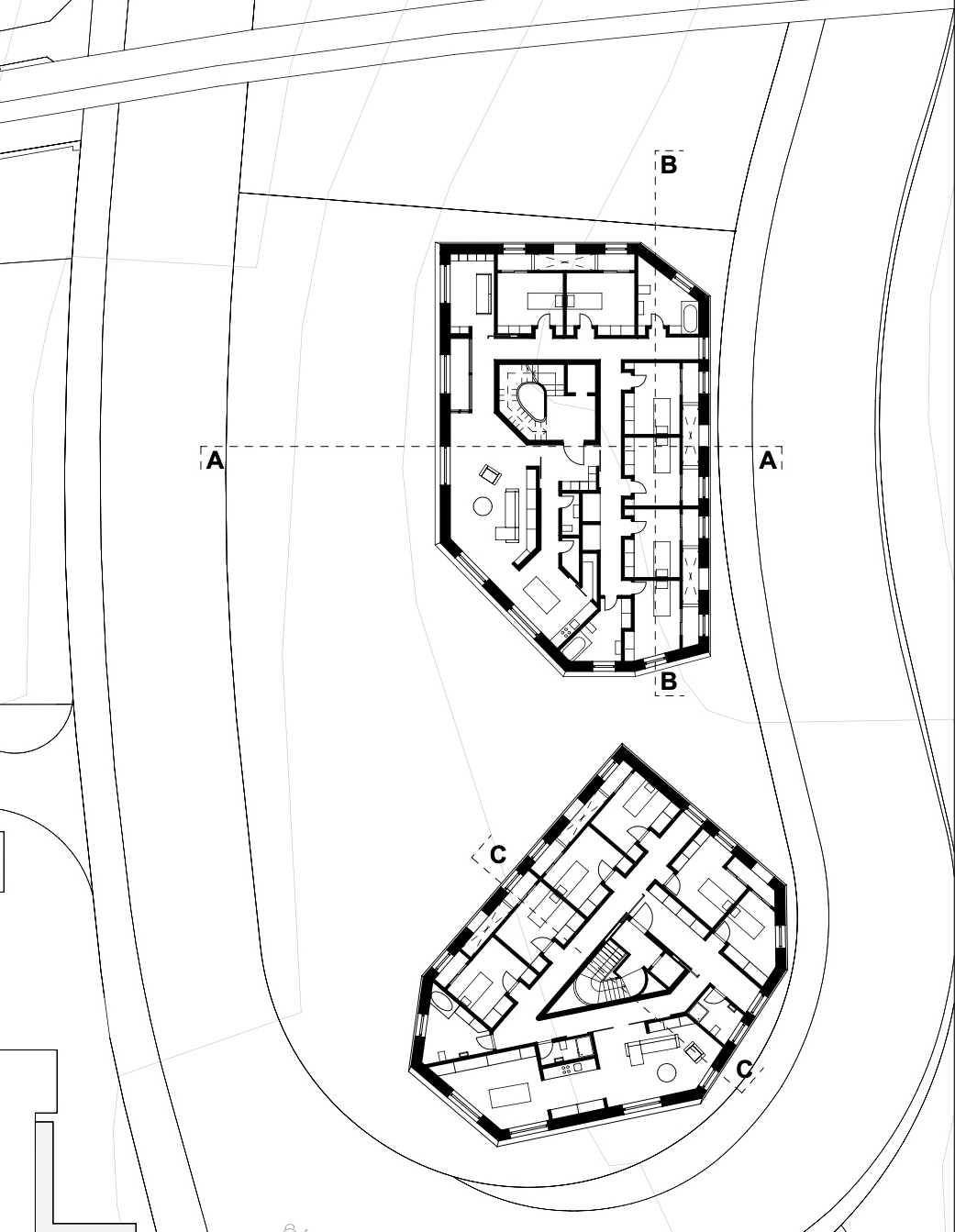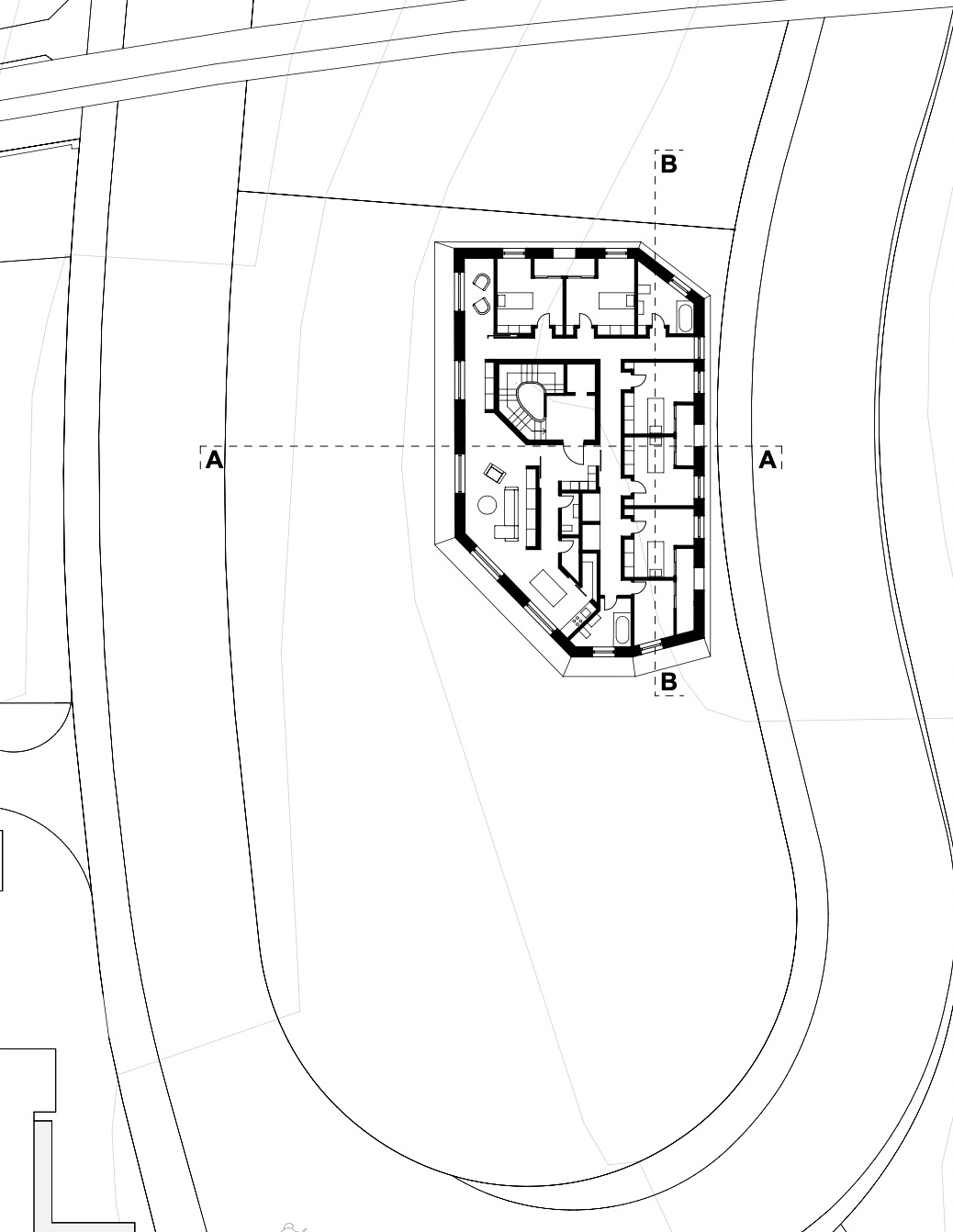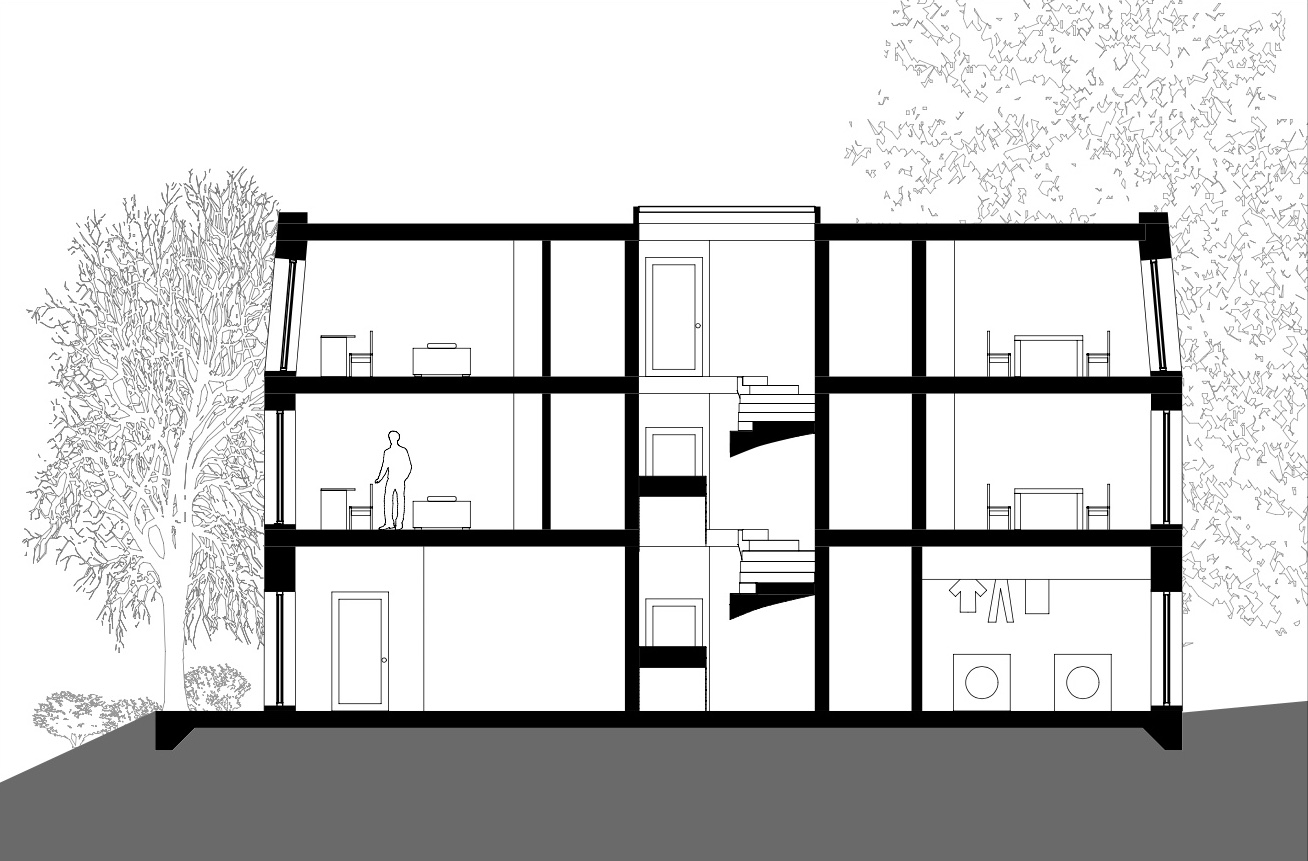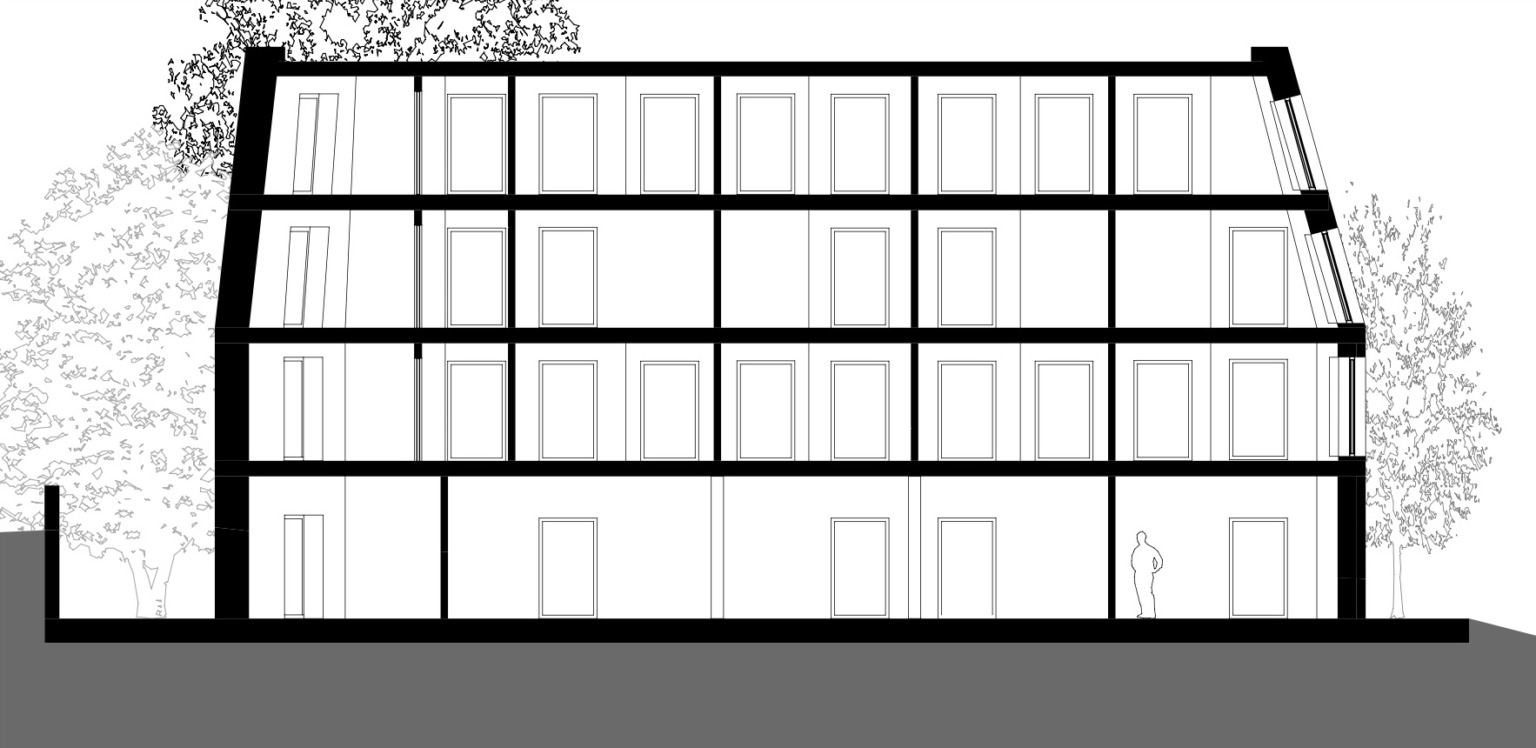 Germaniastrasse, 8006 Zürich
Student Nest is a project on a sloping plot of land on Zürichberg, a hilly area close to the city centre, forest and university campuses, which aims to create housing for students by offering different adequate spaces for the daily life of 29 people.
On the ground floor, we find the public spaces with different programmes such as various workshops for students, common rooms, etc. Going up, the flats accommodate five to six people per floor. The flats can communicate with each other thanks to double-height balconies, which allow interaction between the different floors and students.
The project consists of three main bodies with different heights, two housing buildings and a small library. The two main buildings are characterised by an irregular floor plan, in order to make the most use of the available plot. In both buildings, rooms are organised around the central staircase. Brick and Concrete are the structural materials.