old Wintergarten Window ,
1915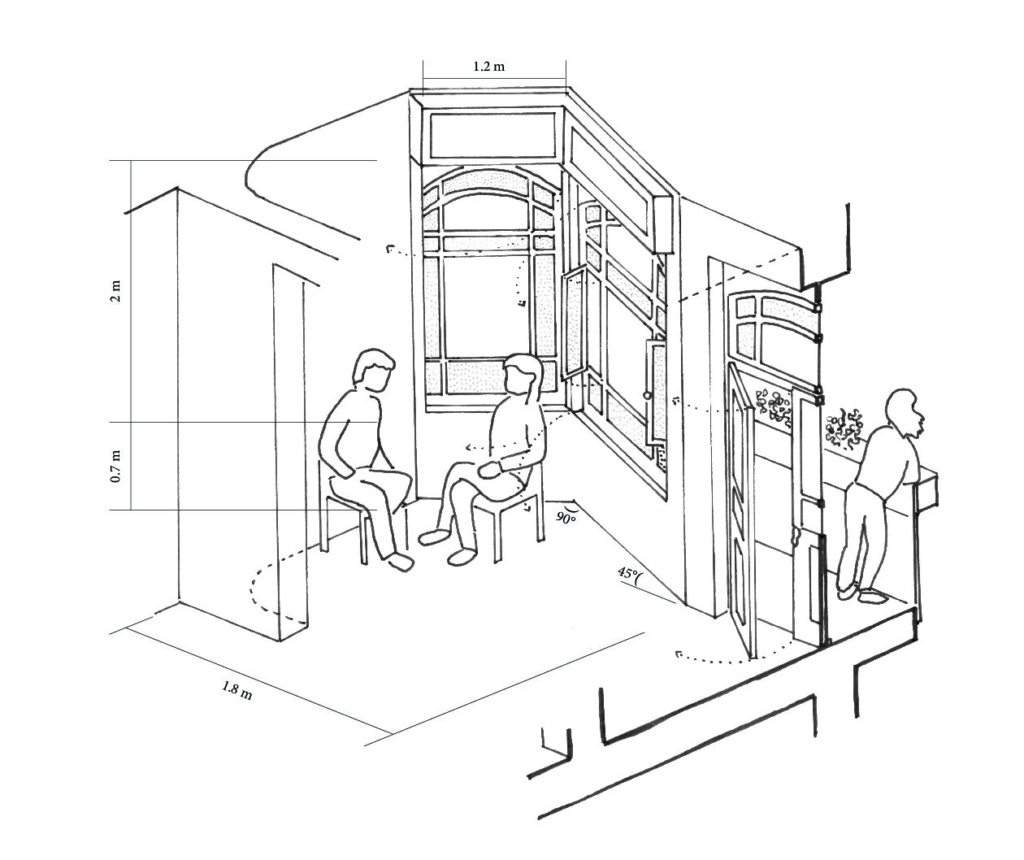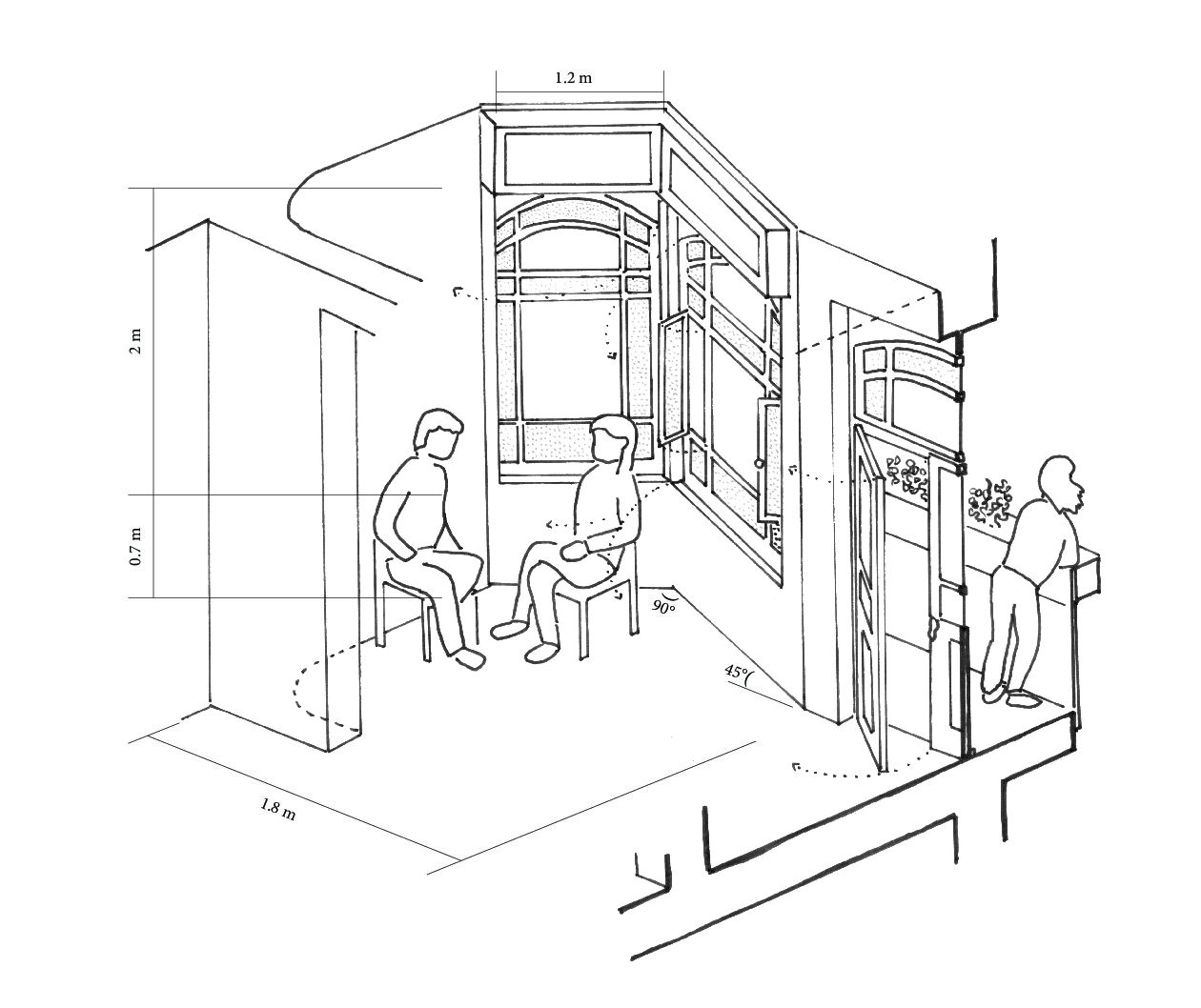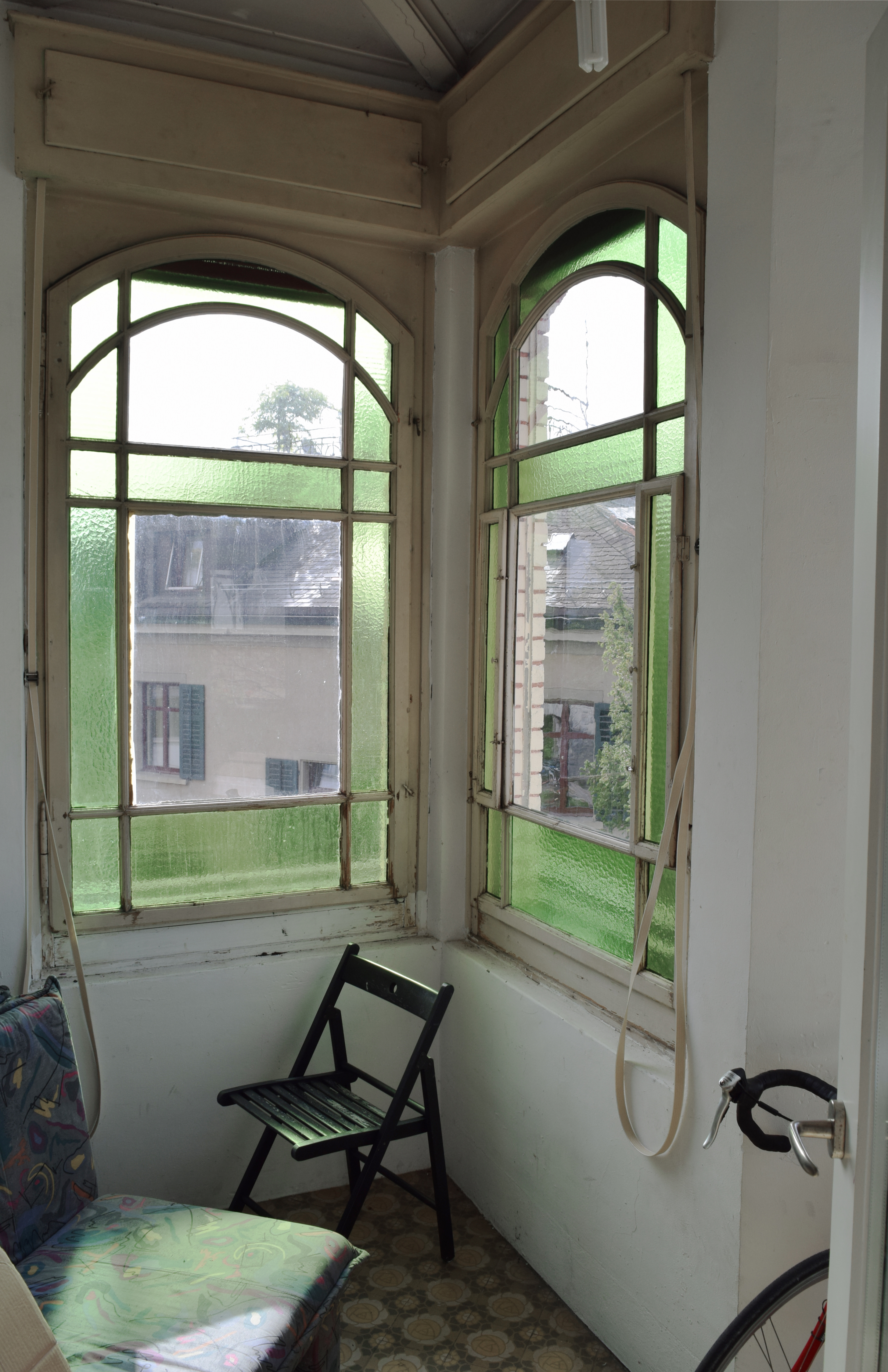 Zurich, Kreis 7
It's a window of a small winter-garden which sticks out of the facade in a 45° angle.
It's a small space where people can sit, watch the outside or enjoy the sunlight. There are two small openings in one of the windows to let a little fresh air into the room without cooling it too much.
Because of its form, the view is enlarged to 180°. The green parts changes the light to a smoothing green colour.