Staircase Roofwindow ,
2005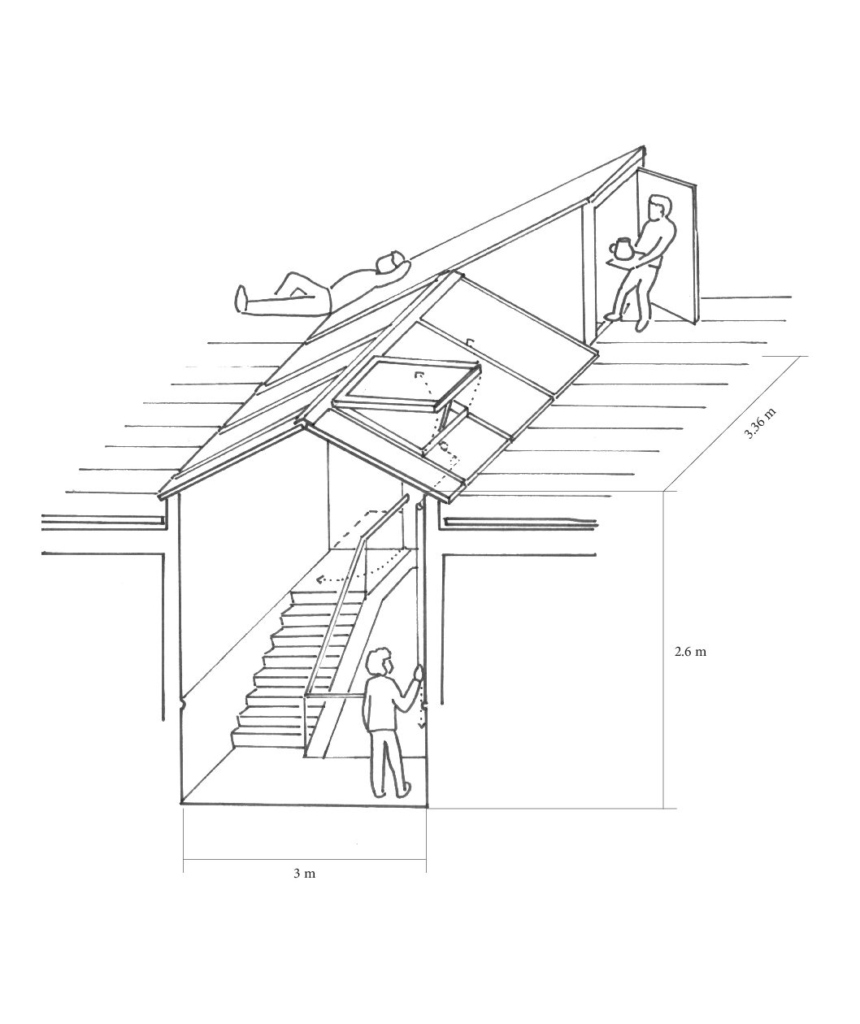 Zurich, Kreis 7
Roofwindow above a staircase which leads to the roof-terrace
It provides the light for the staircase and leads to the rooftop. If you open the window on top, the hot air goes up the staircase and ventilates the staircase.
The rooflight of the staircase feels like a room of light and despite its industrial, rough style, it crates a beautiful scenery of a lighthouse.