A community center for Interlaken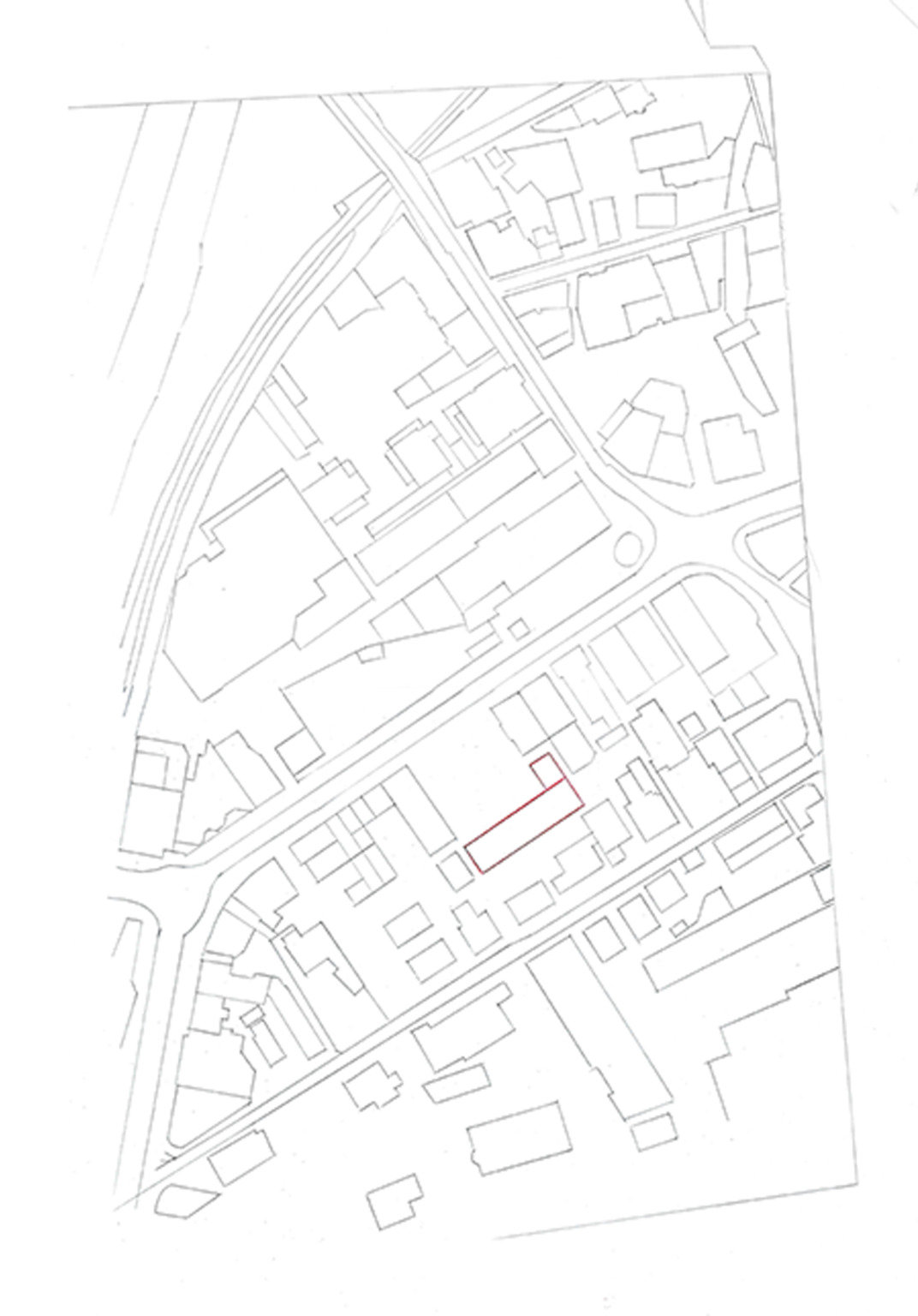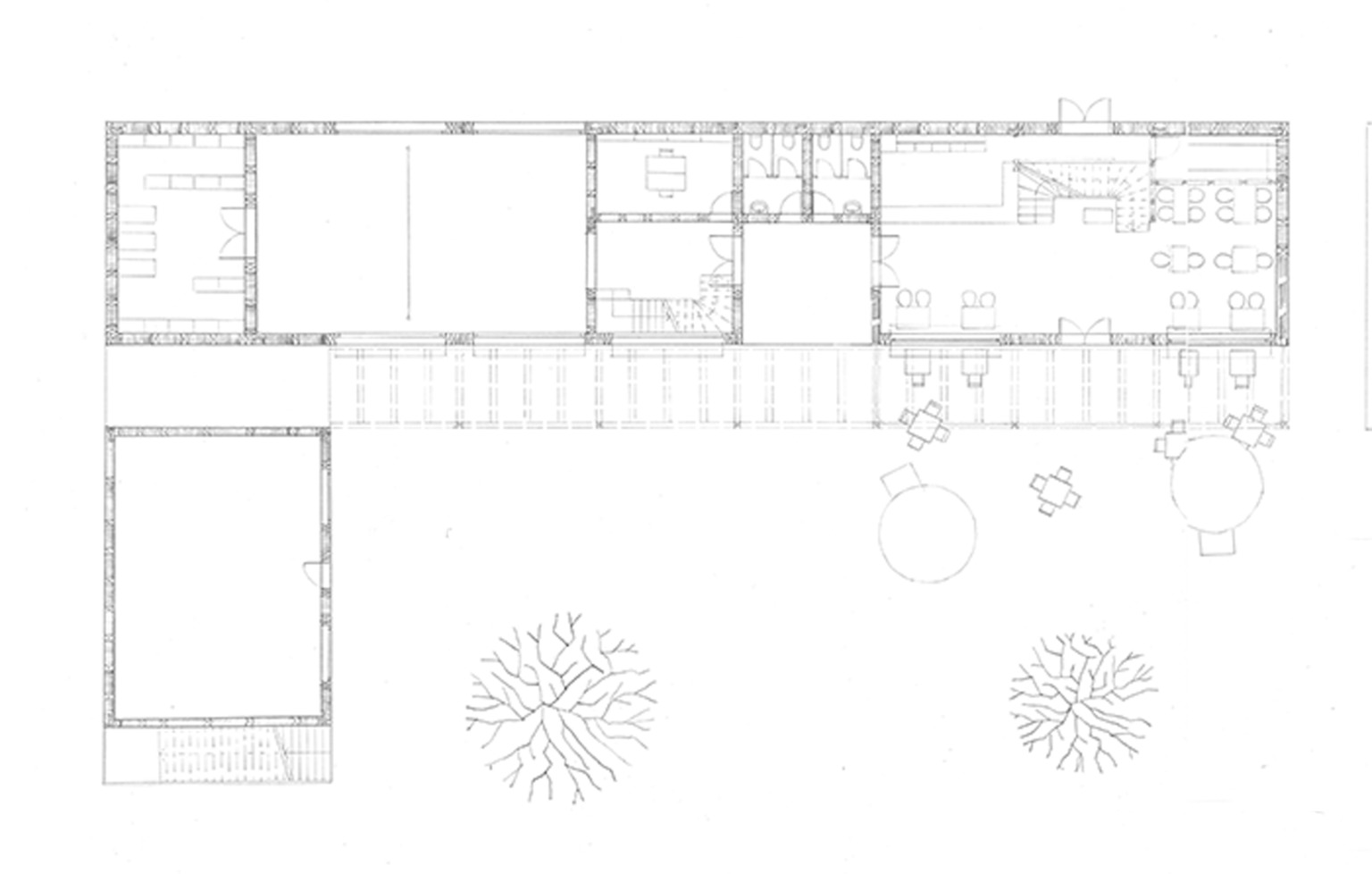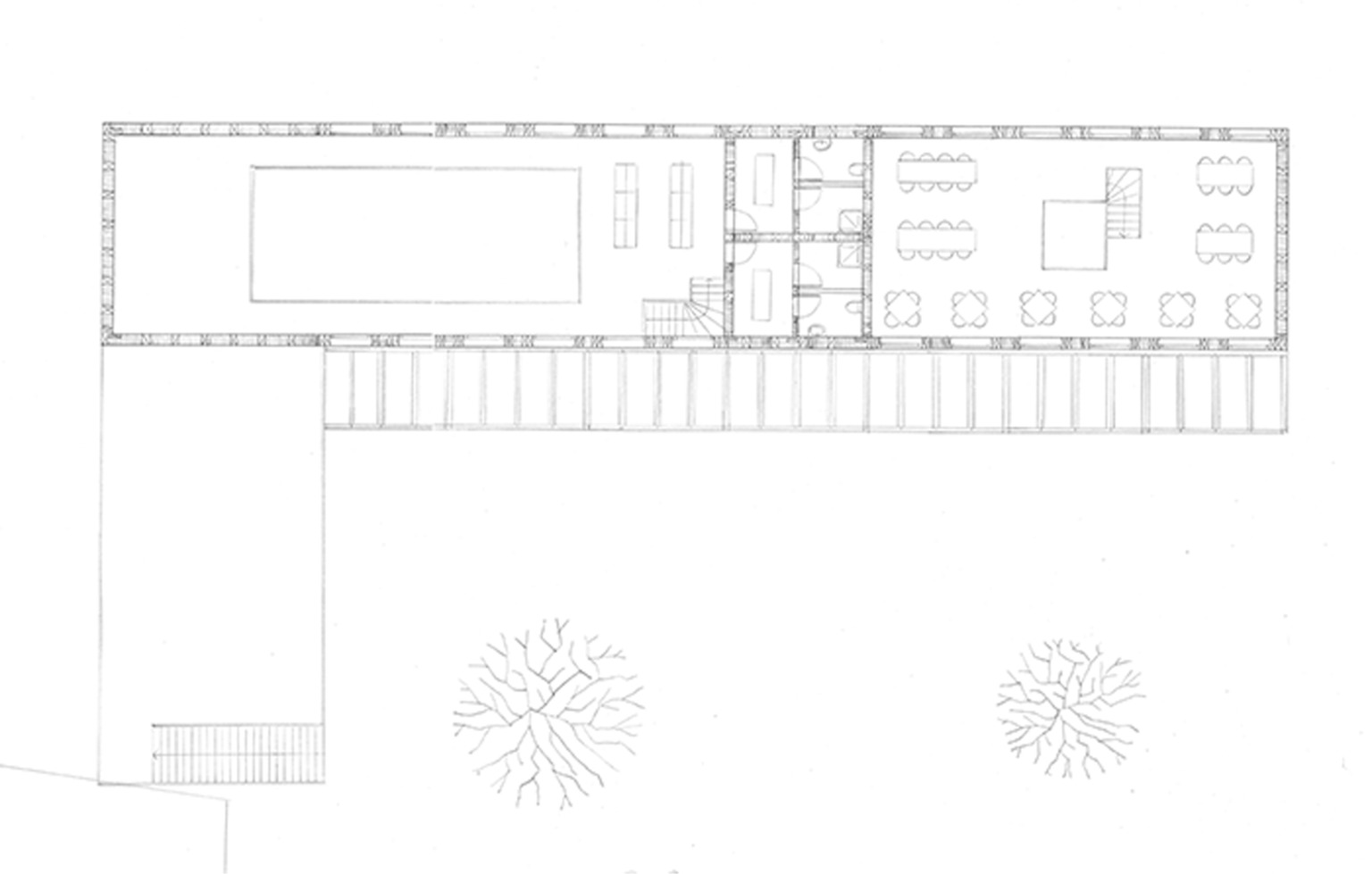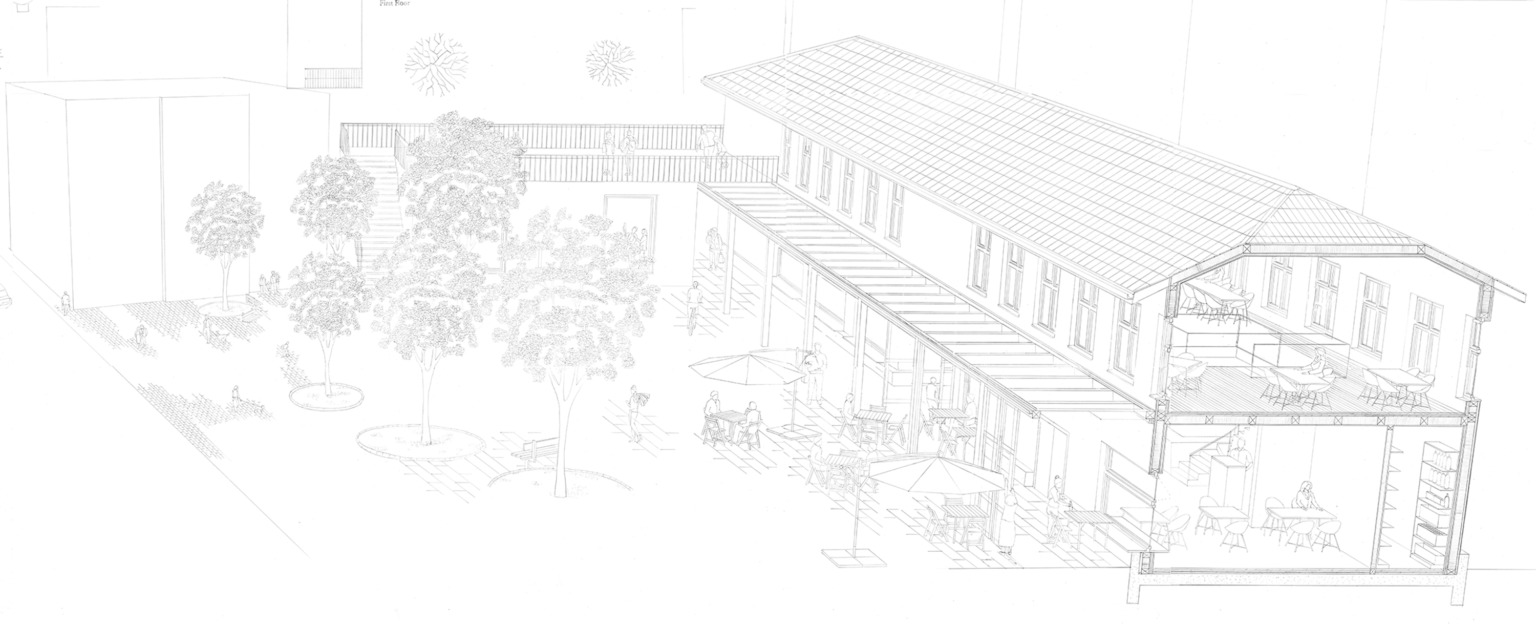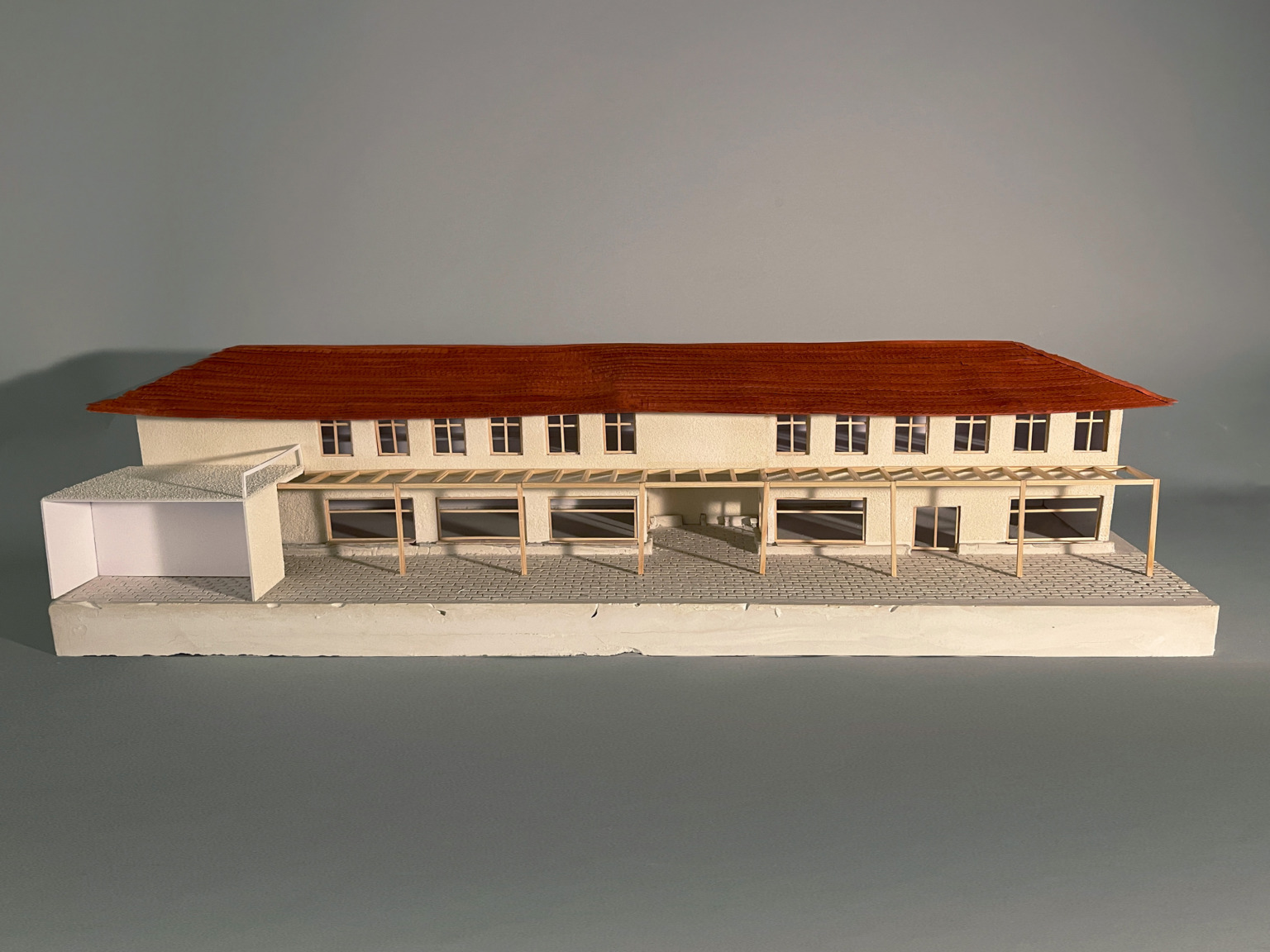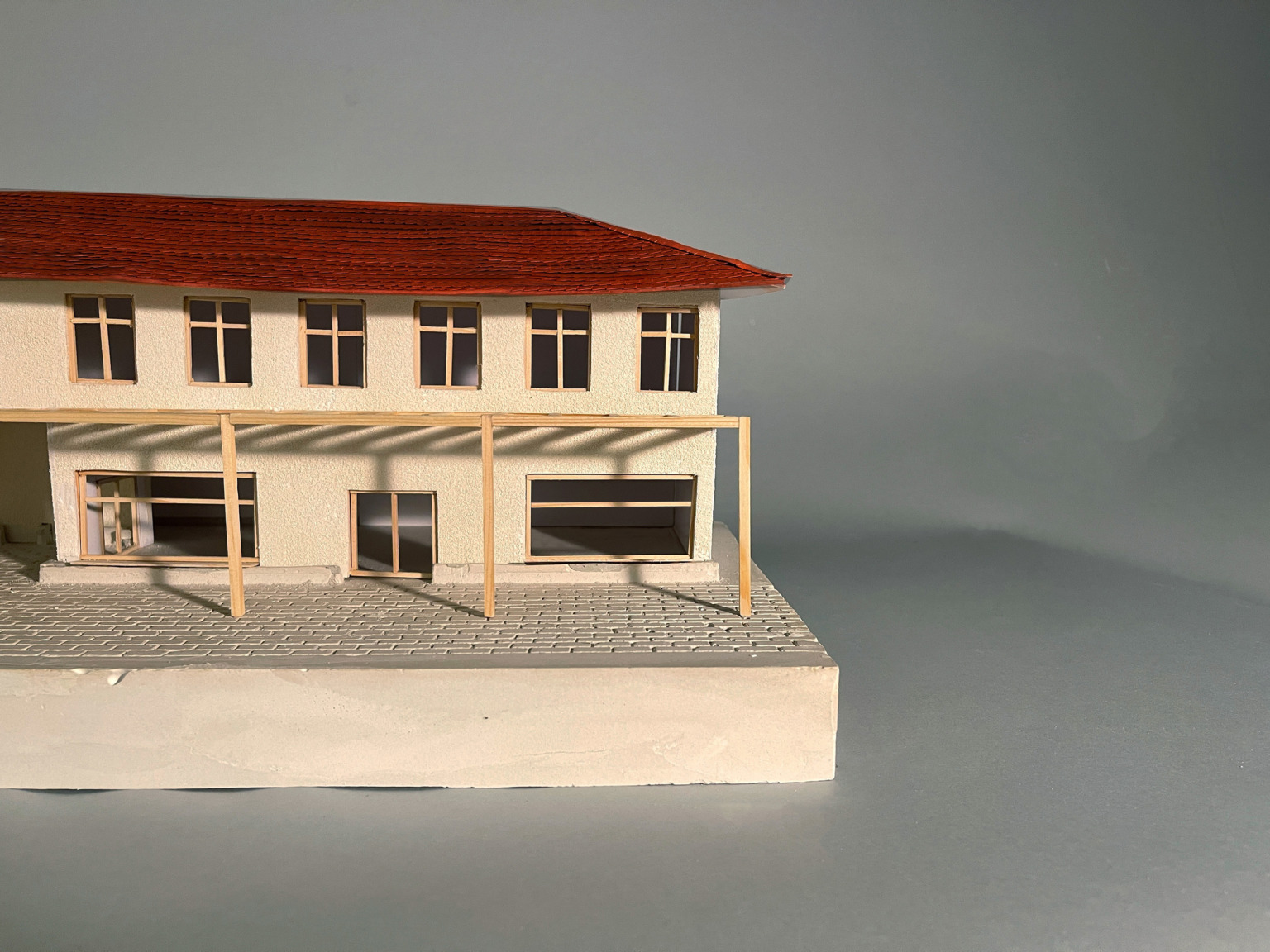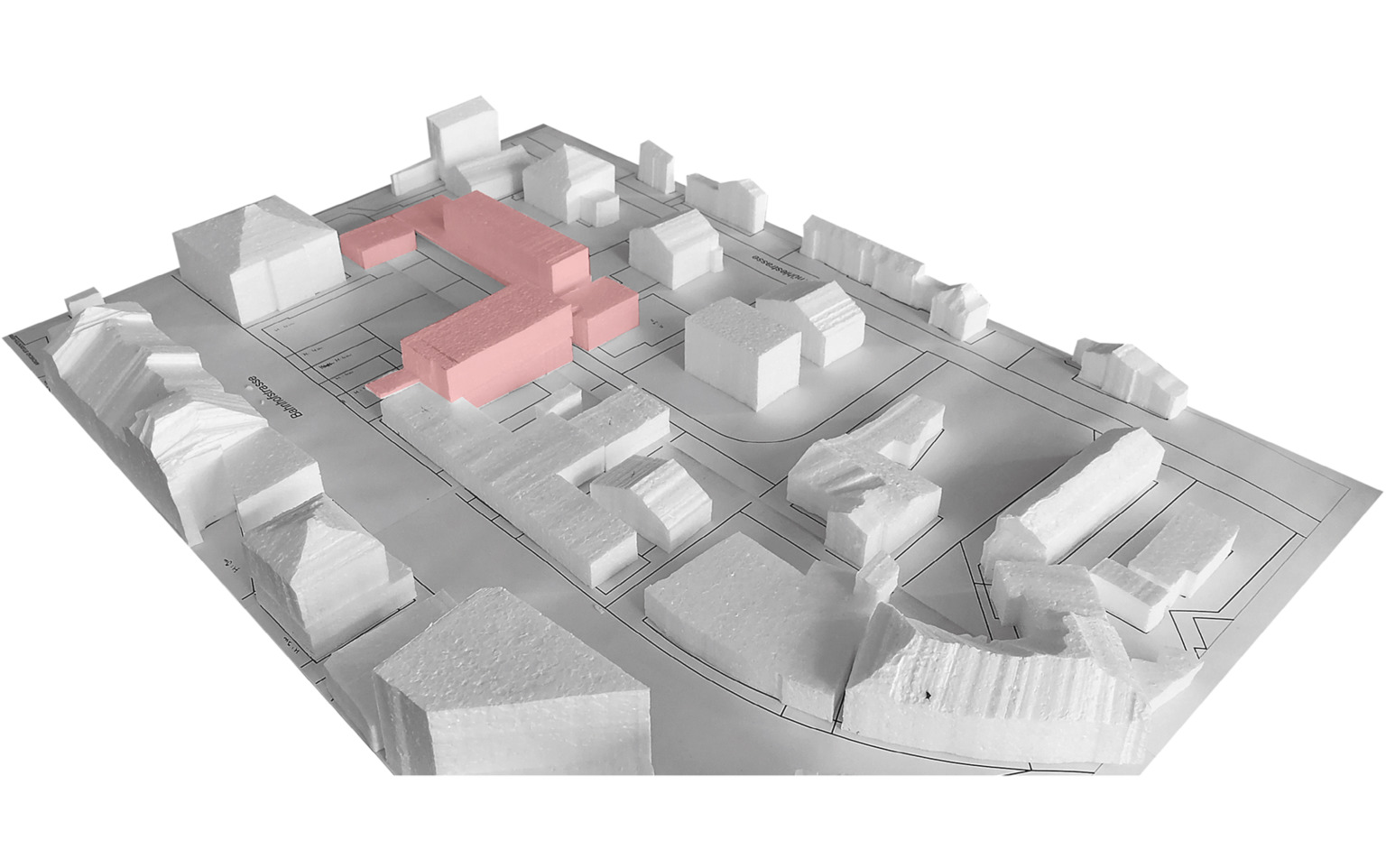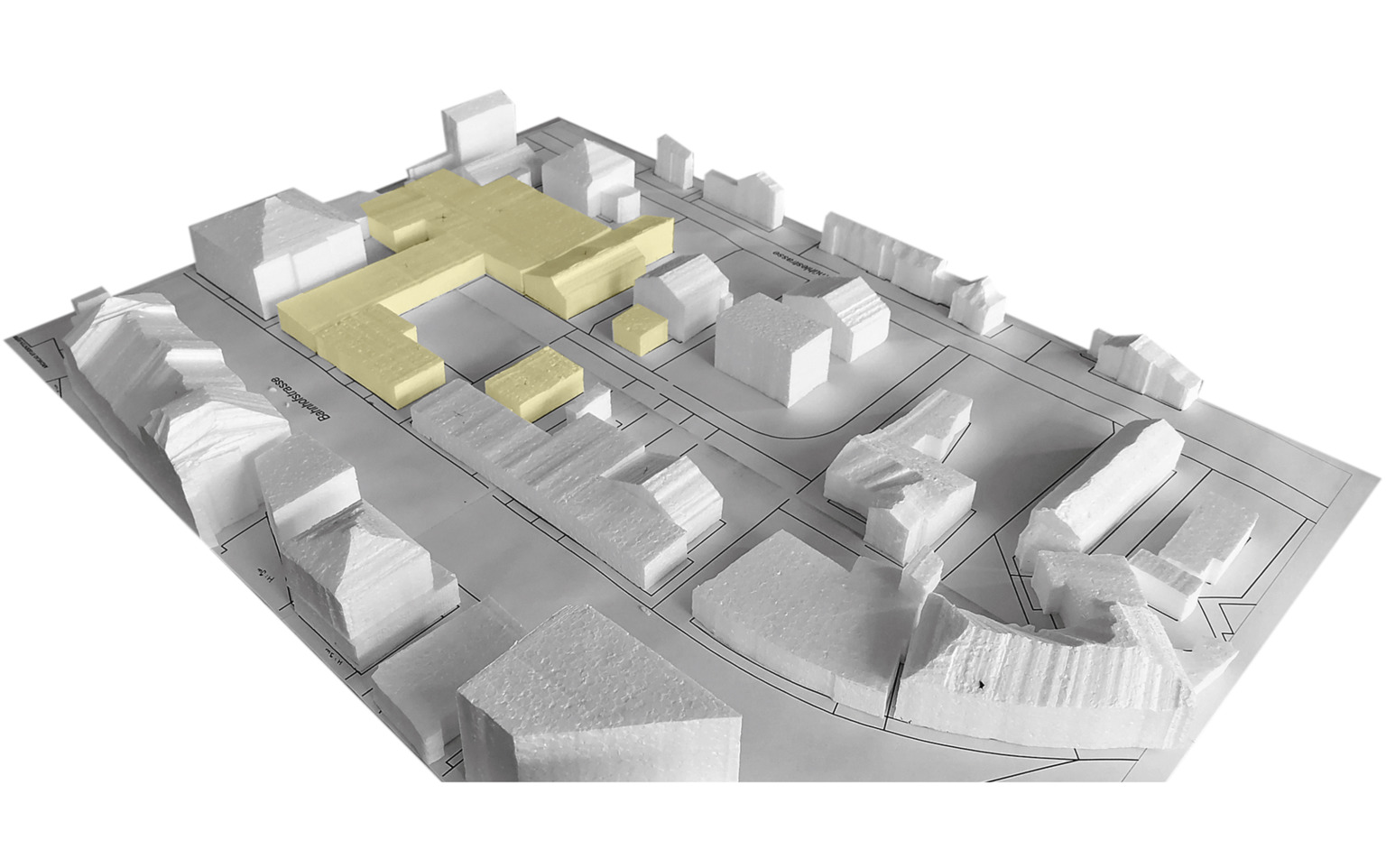 Interlaken, Bern, Switzerland
The construction of a new community center for Interlaken at the newly created square on the Bahnhofstrasse.
The community center houses a studio space, a sports hall and a co-working cafe. The pergola set in front of it provides weather protection and shade. The element of the bench in the window is used in different ways. In the cafe, they are used as seating options to sit at the table. On the side of the sports hall, it serves as a bench outdoor.
The Co-working Cafe spreads out onto the square and thus occupies the square. The bench in the window connects inside and outside. In winter, the pergola is transformed into a winter garden by sliding elements. This extends the area of the café offers the possibility of sitting in the window all year round.