Multipurpose Bus Terminal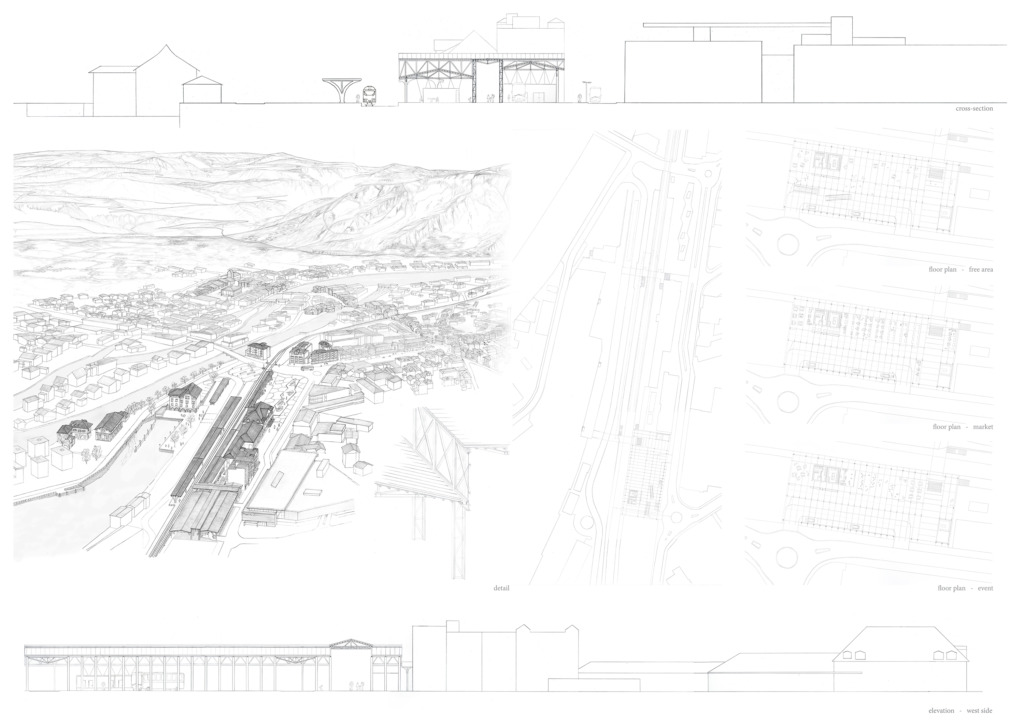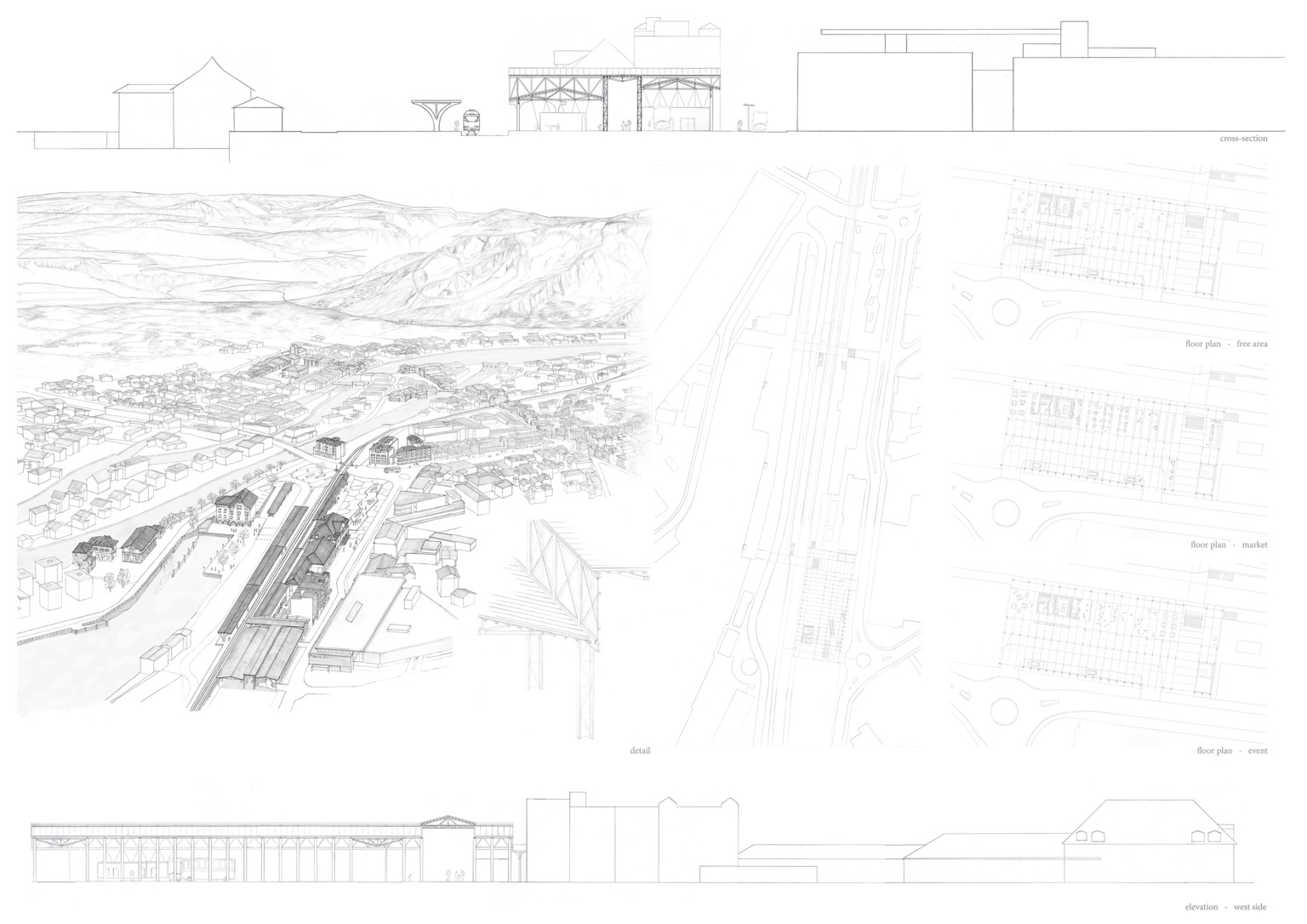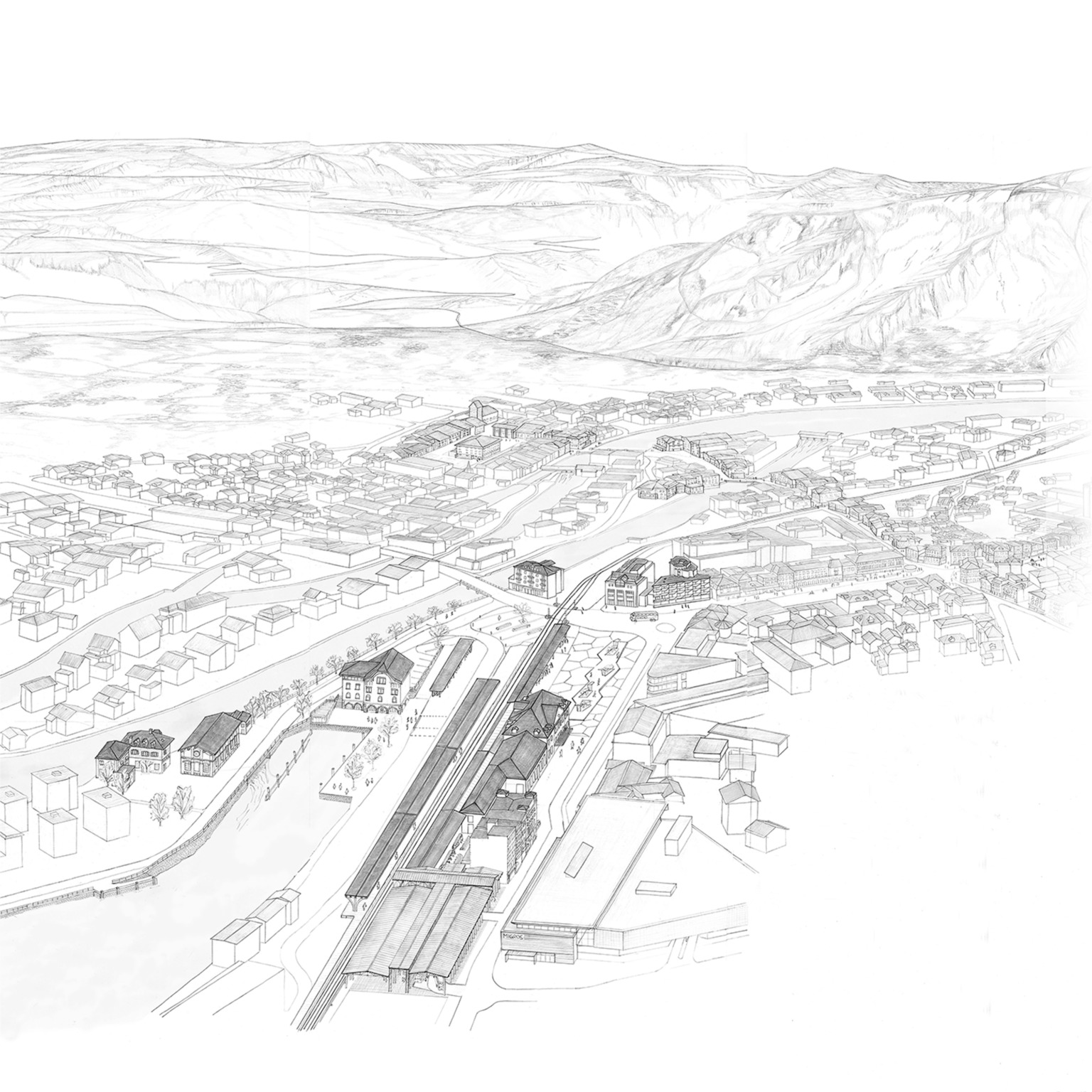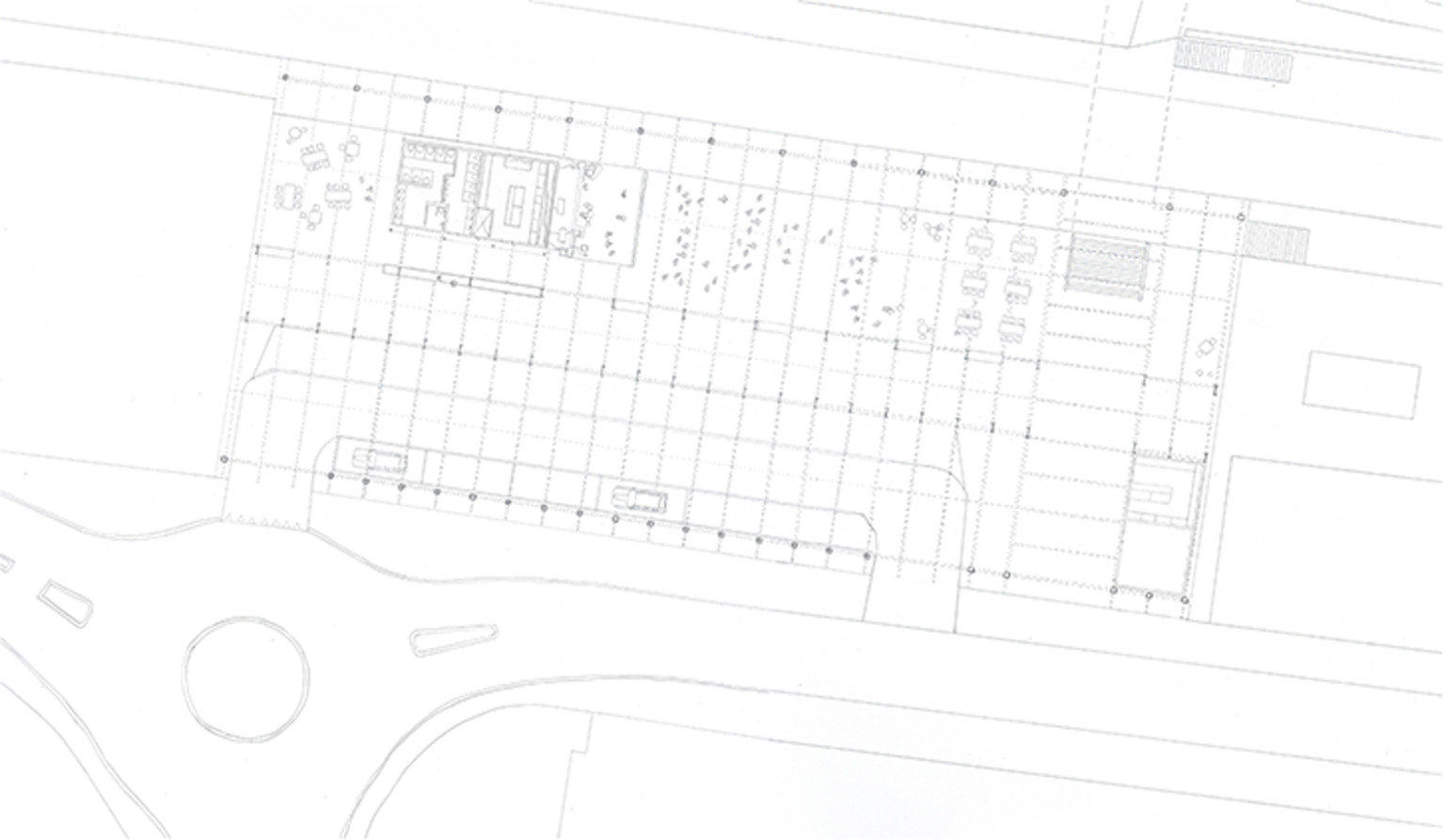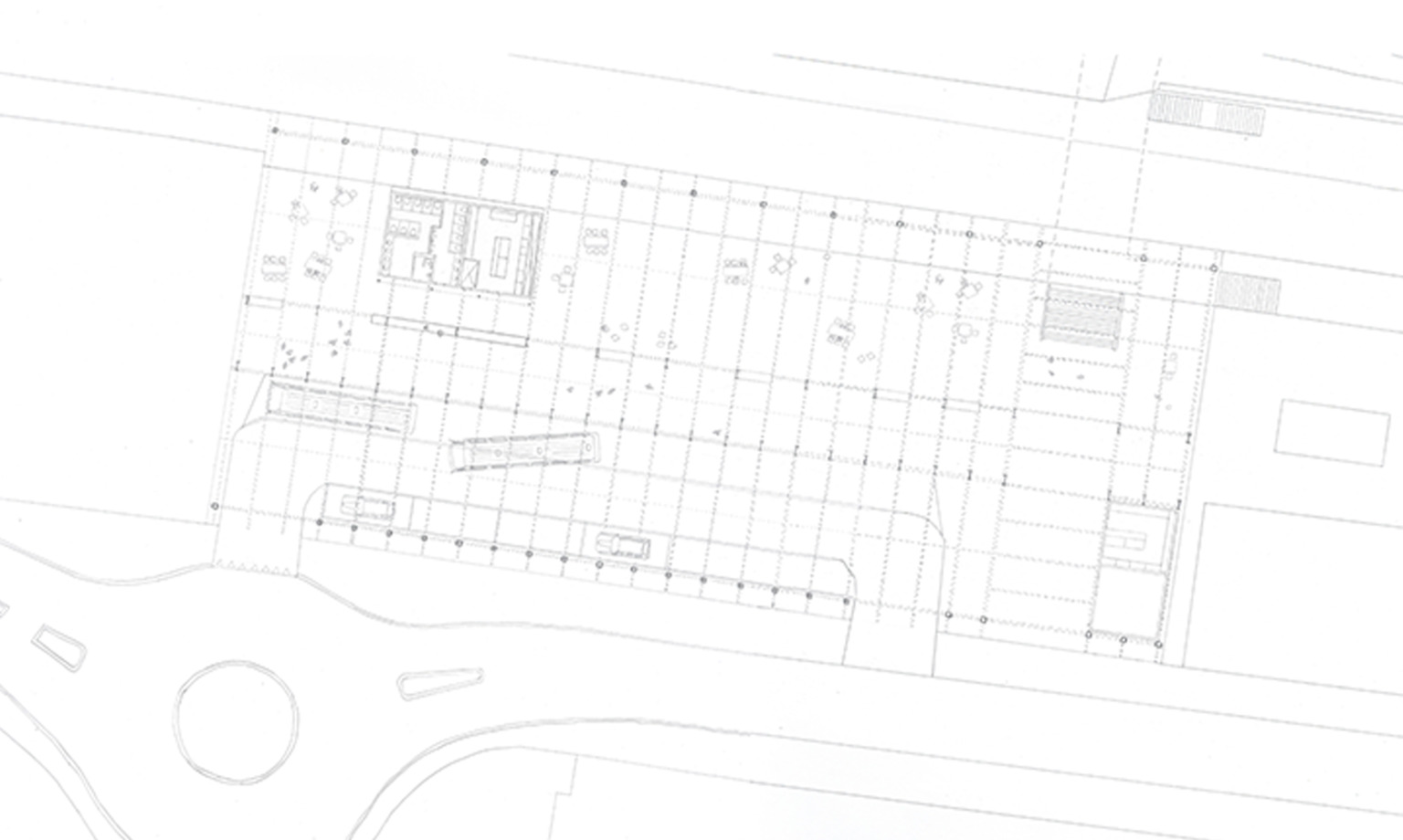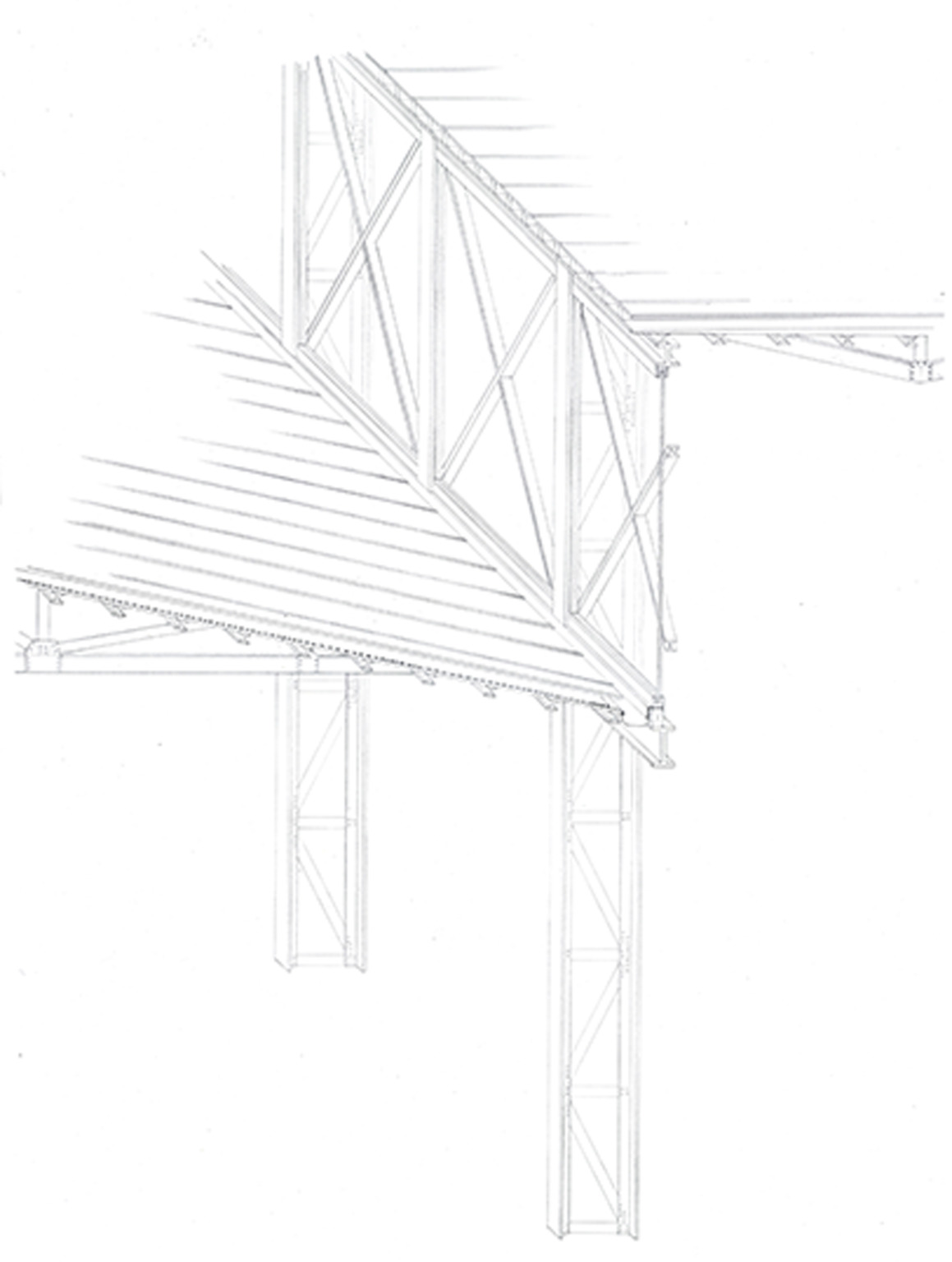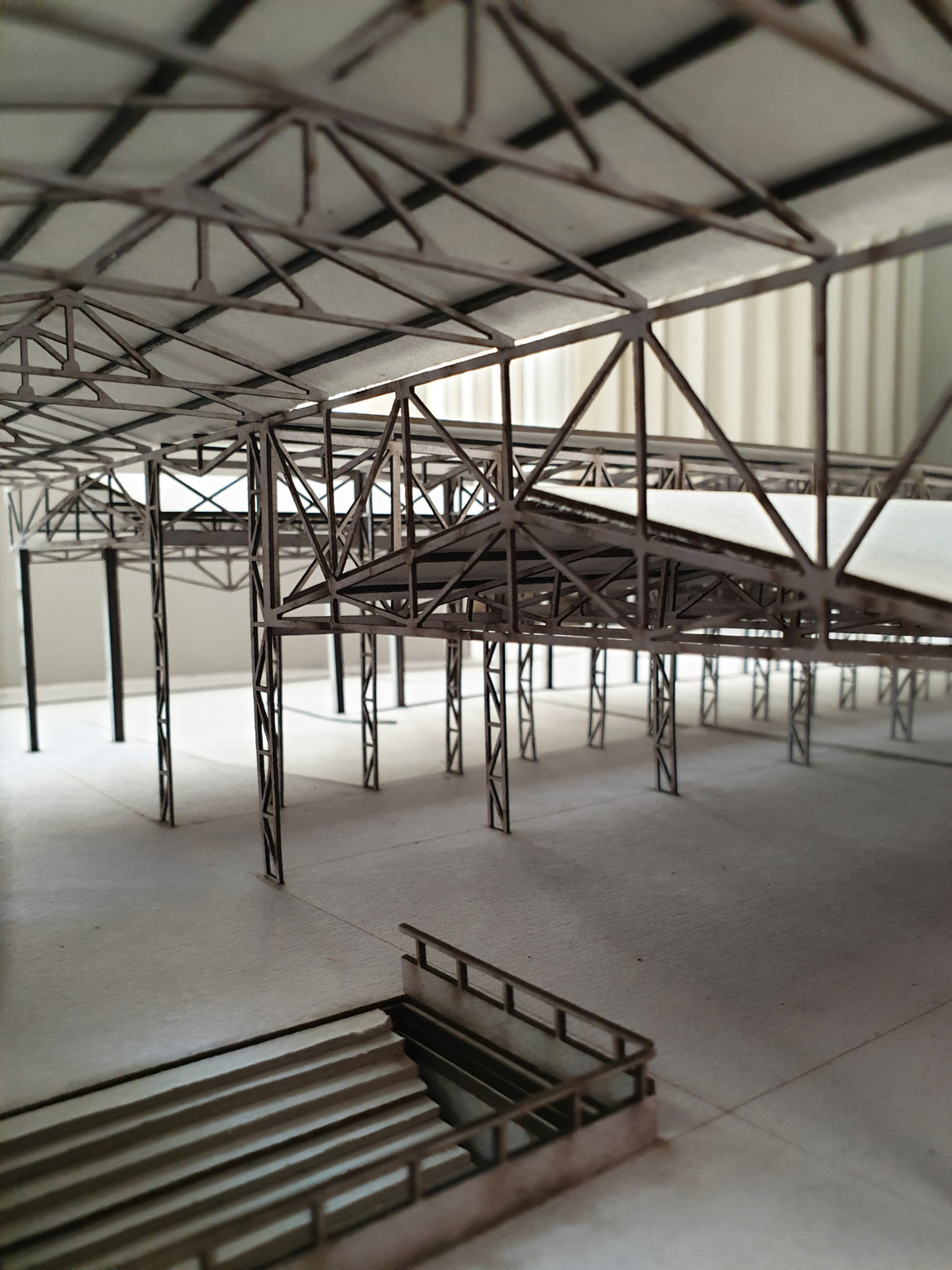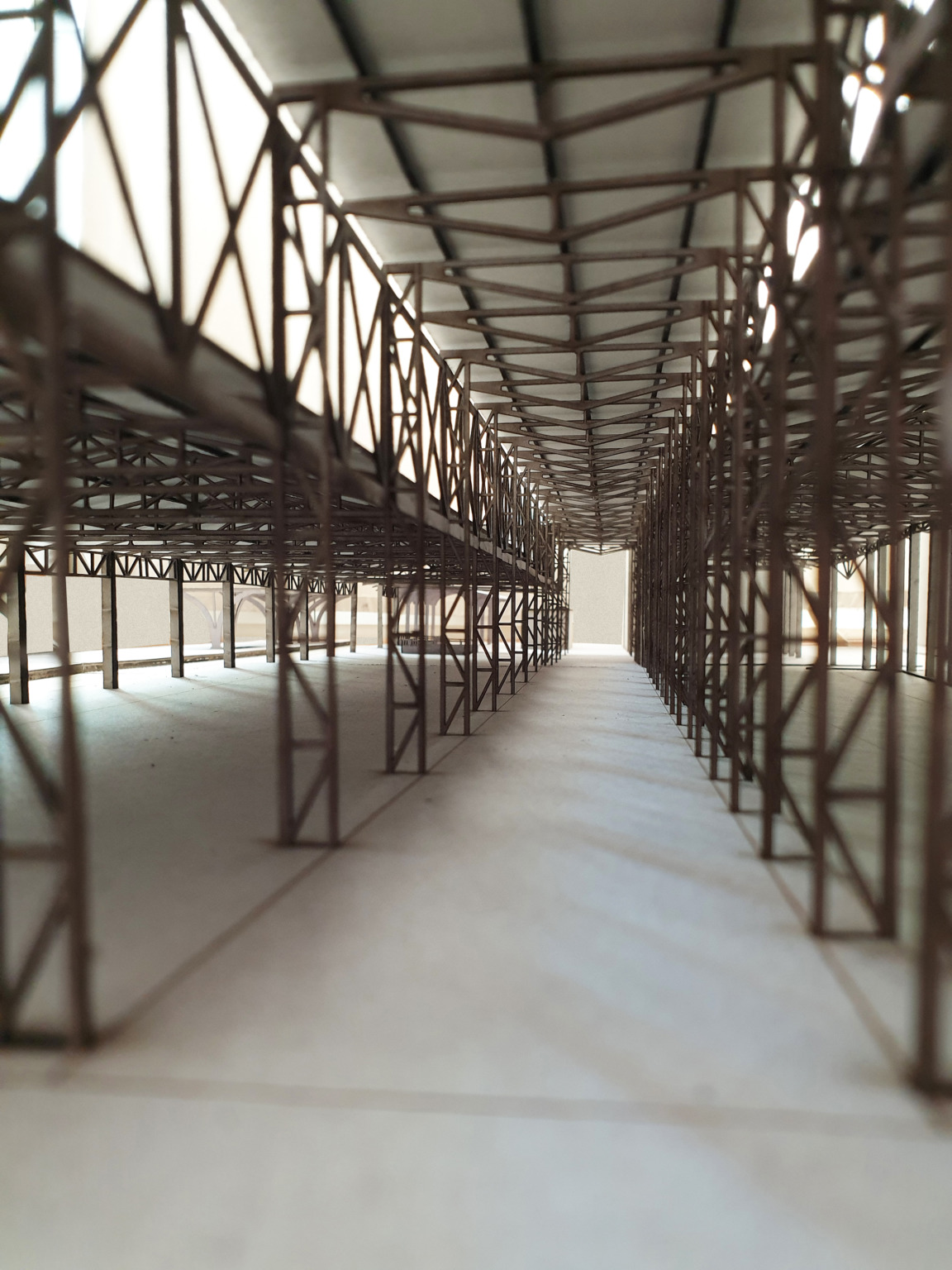 Interlaken, Bern, Switzerland
The construction of a new terminal for the buses in the central city at Interlaken West, that at the same time can be used as an adaptable sheltered market or resting area.
The roof is covering the whole area from the street to the platforms in the south of the train station Interlaken West. The building is subdivided into two different sections by a pathway, separating the bus loop from the multipurpose hall. In the early morning, it can be used as a centrally located farmers market.
It consists of a structure with a shielding roof which organizes the space below and allows for an adaptable and open floor plan. Each compartment is covered with its separate part of the roof, with the pathways being highlighted by the over-height and the side skylights. The roof over the bus loop is taller due to the size of the tourist buses.