Two Half Rooms of One's Own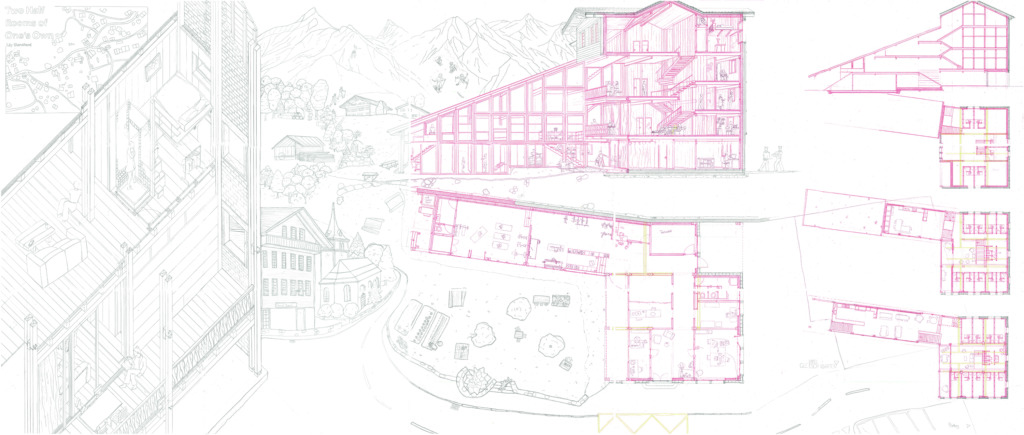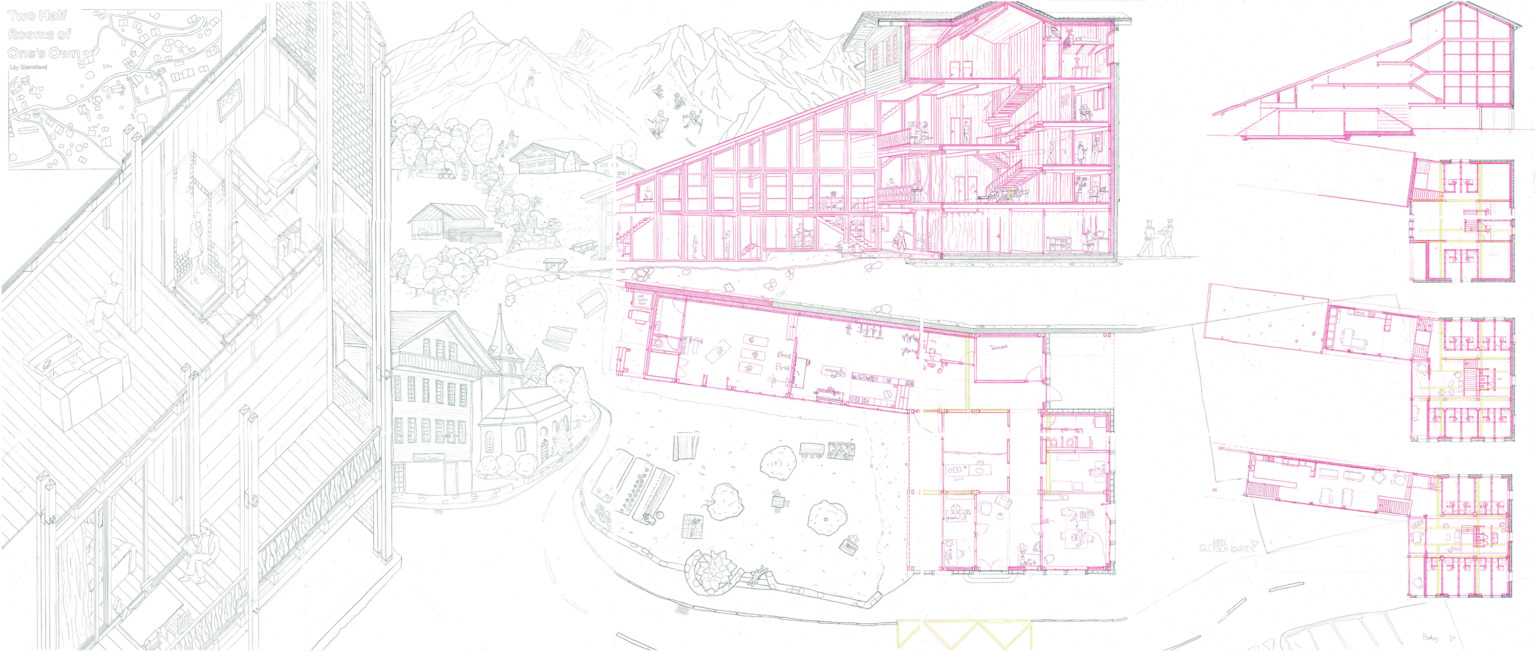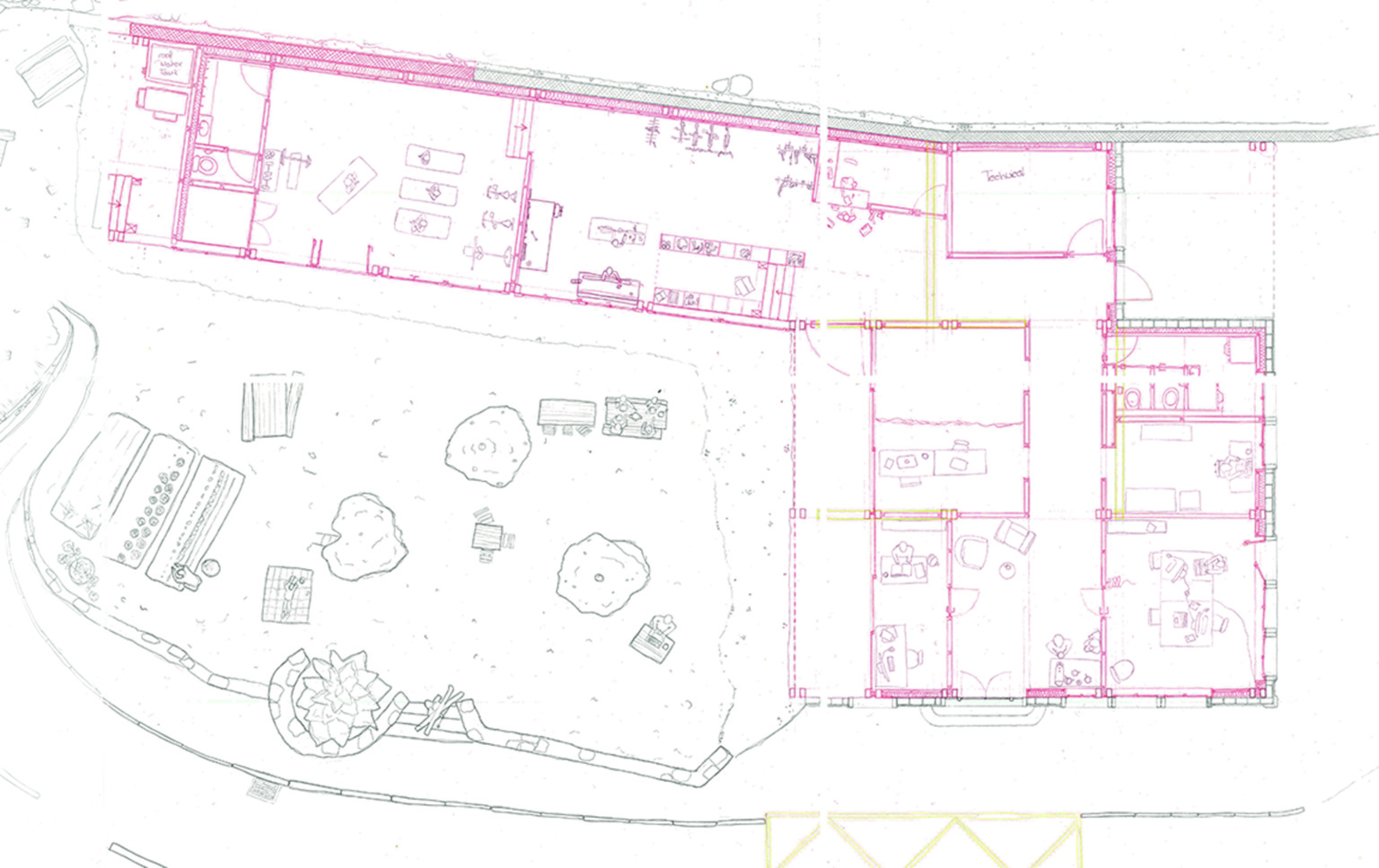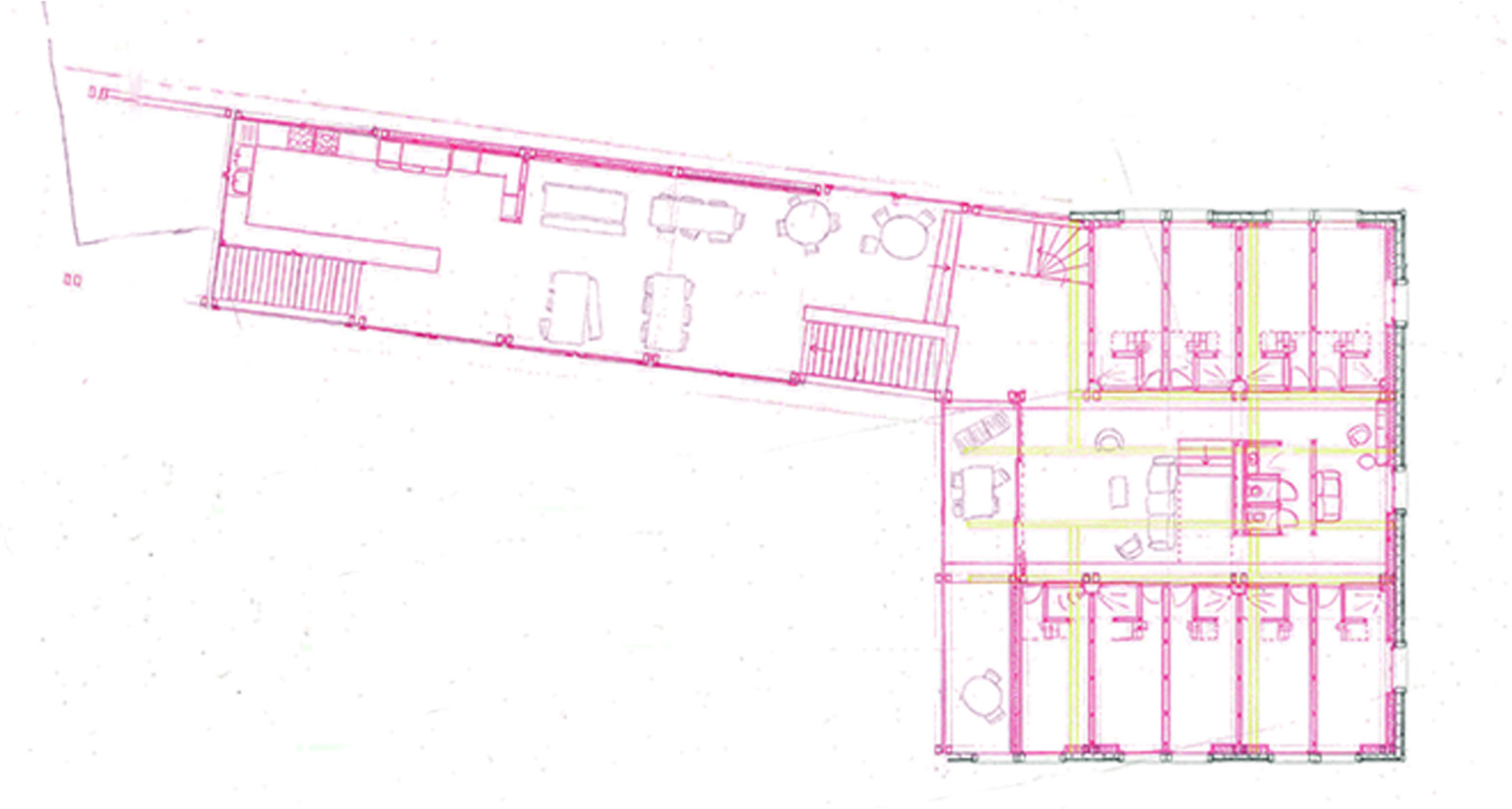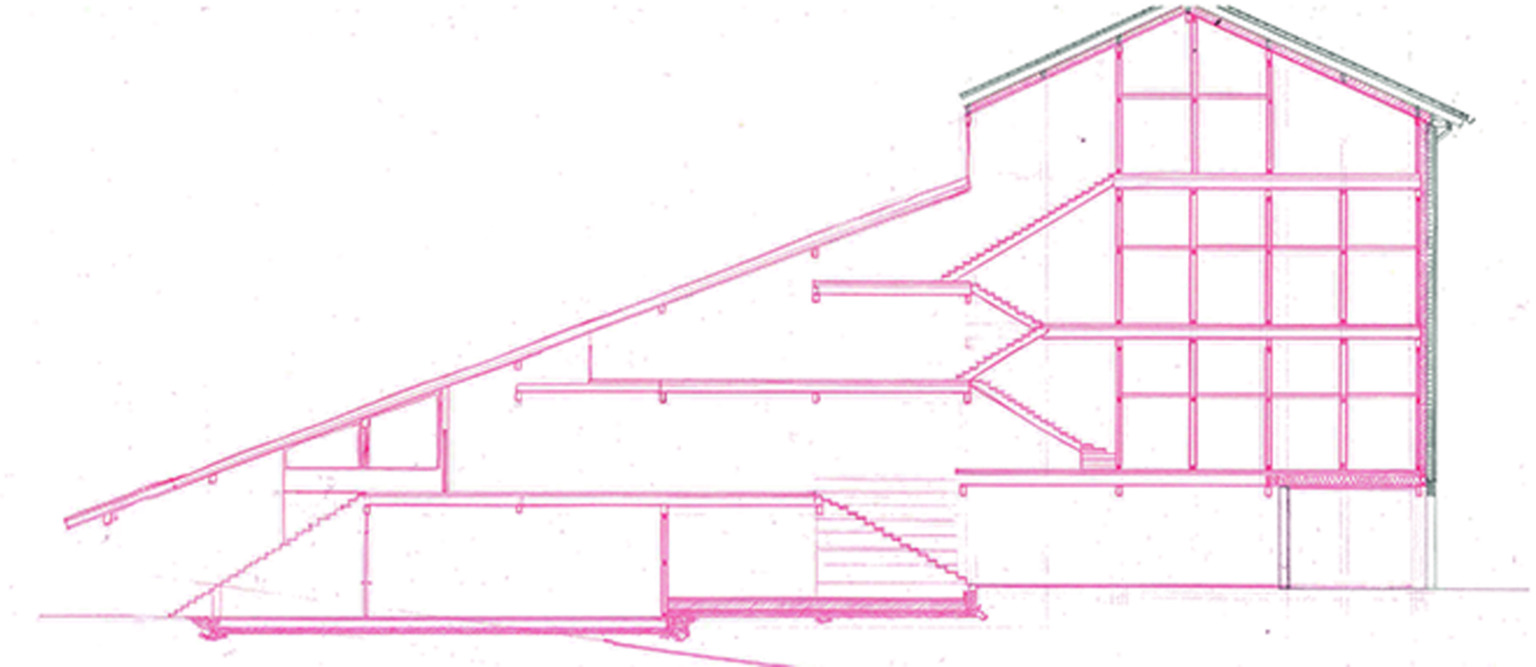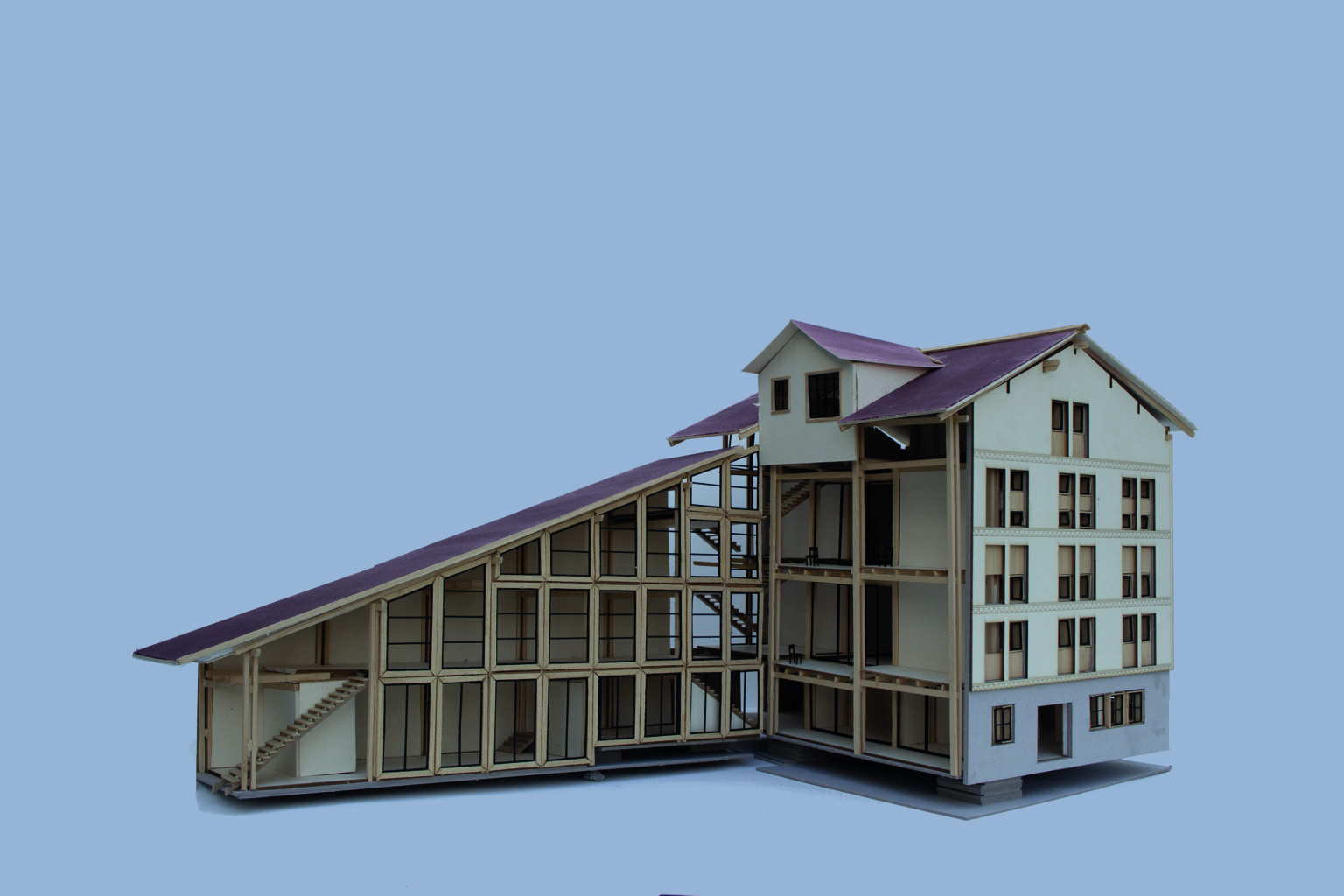 Grindelwald, Bern, Switzerland
A renovation and enlargement of the Fiescherblick Hotel to provide space for the seasonal workers.
The new building welcomes the more active and busy activities: kitchen, sports room, workshop, etc. The existing building is maintained and renovated in order to welcome the more quieter needs: individual time, sleep, drinking a coffee while enjoying the view, watching a movie.
The shift from the new building is due to the slope and to the existing retaining wall. Offering an entry to the user who climbs the stairs to find himself in the dining hall. This space, open to the Eiger view also brings light and distributes the three clusters.