21st C through glass facade ,
2004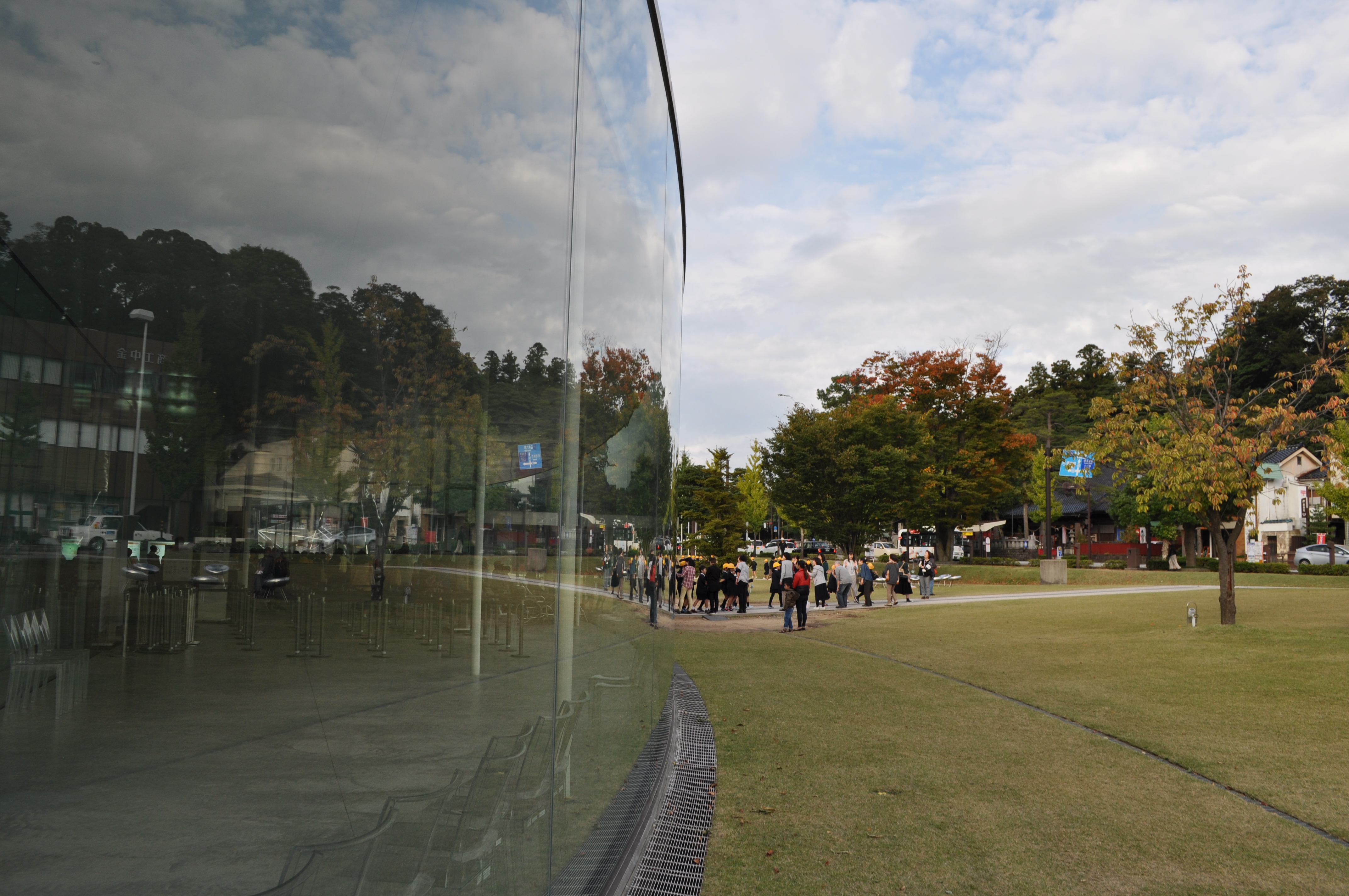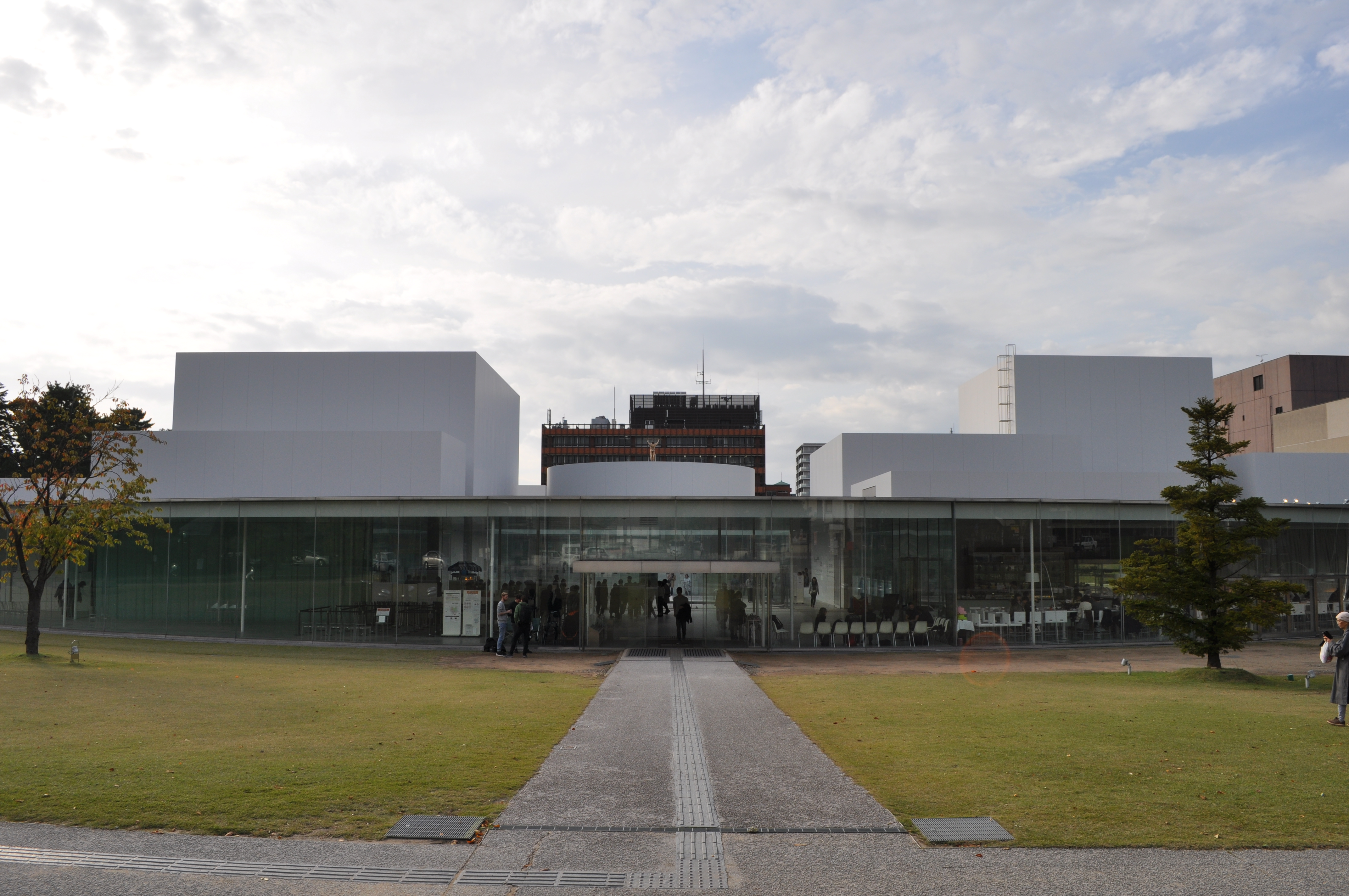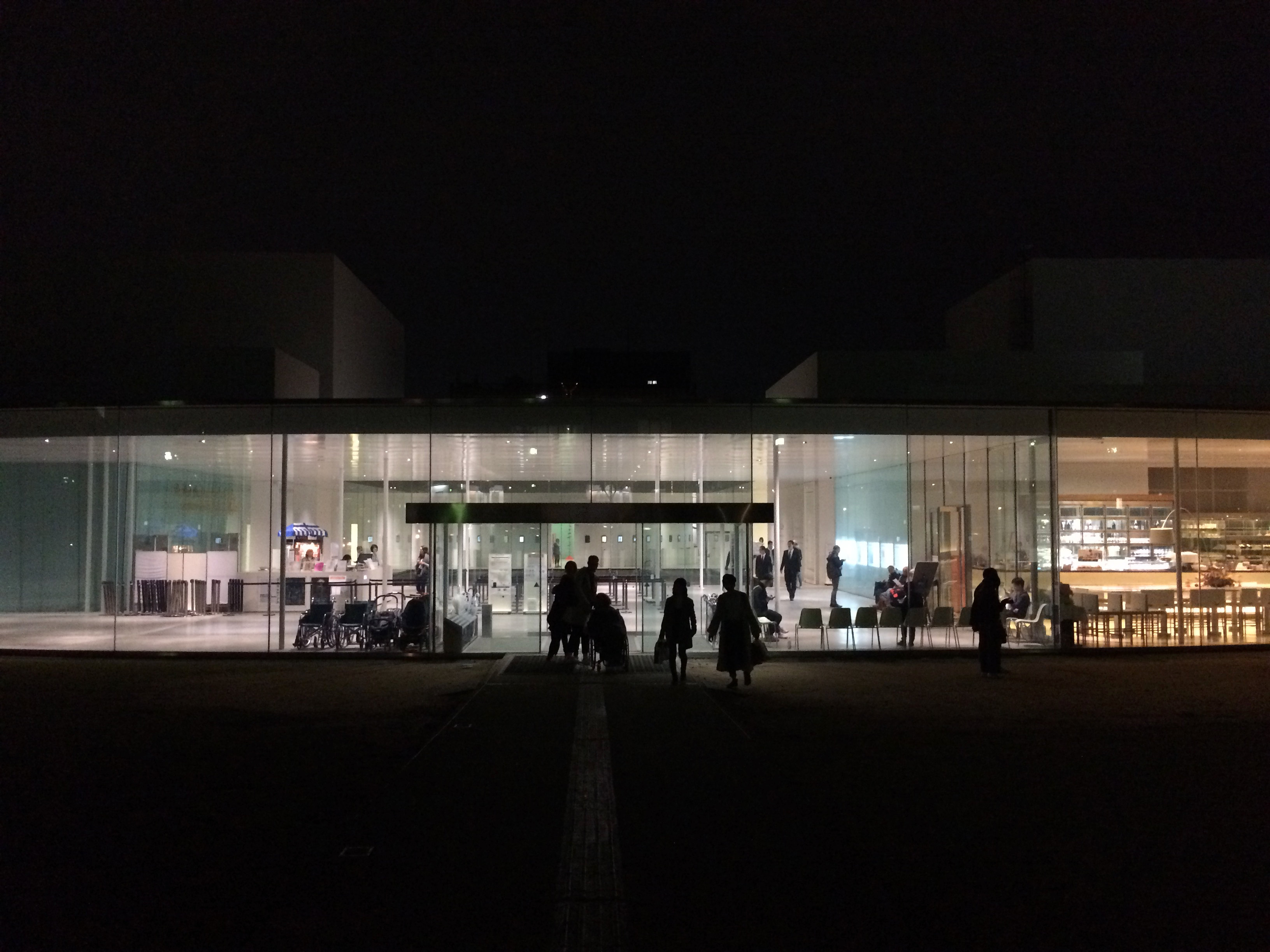 Kanazawa, Japan
21st Century Museum by SANAA, view from the outside
All round glass facade that make the museum looks like an open space. At the same time, it reflects the greens of the outside.
White volumes surrounded by a light glass facade.