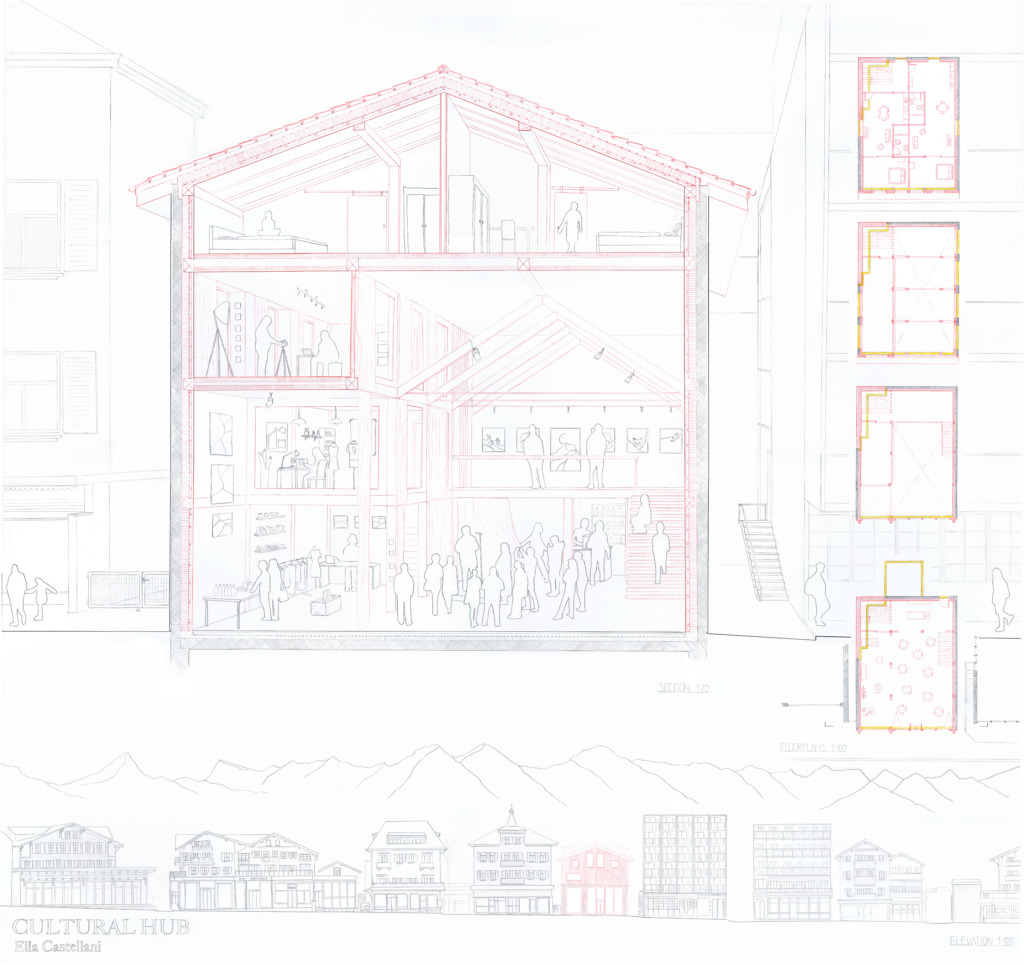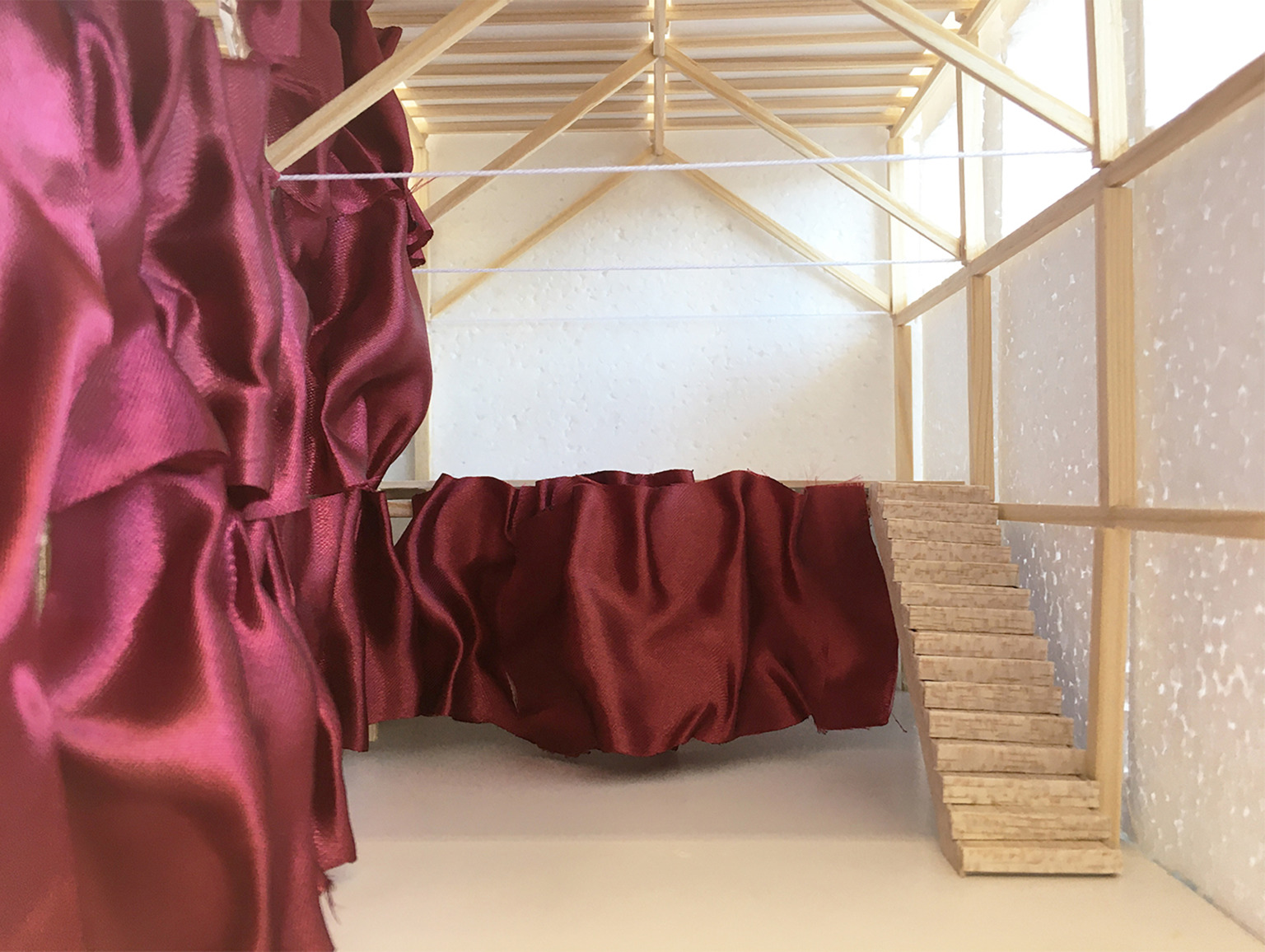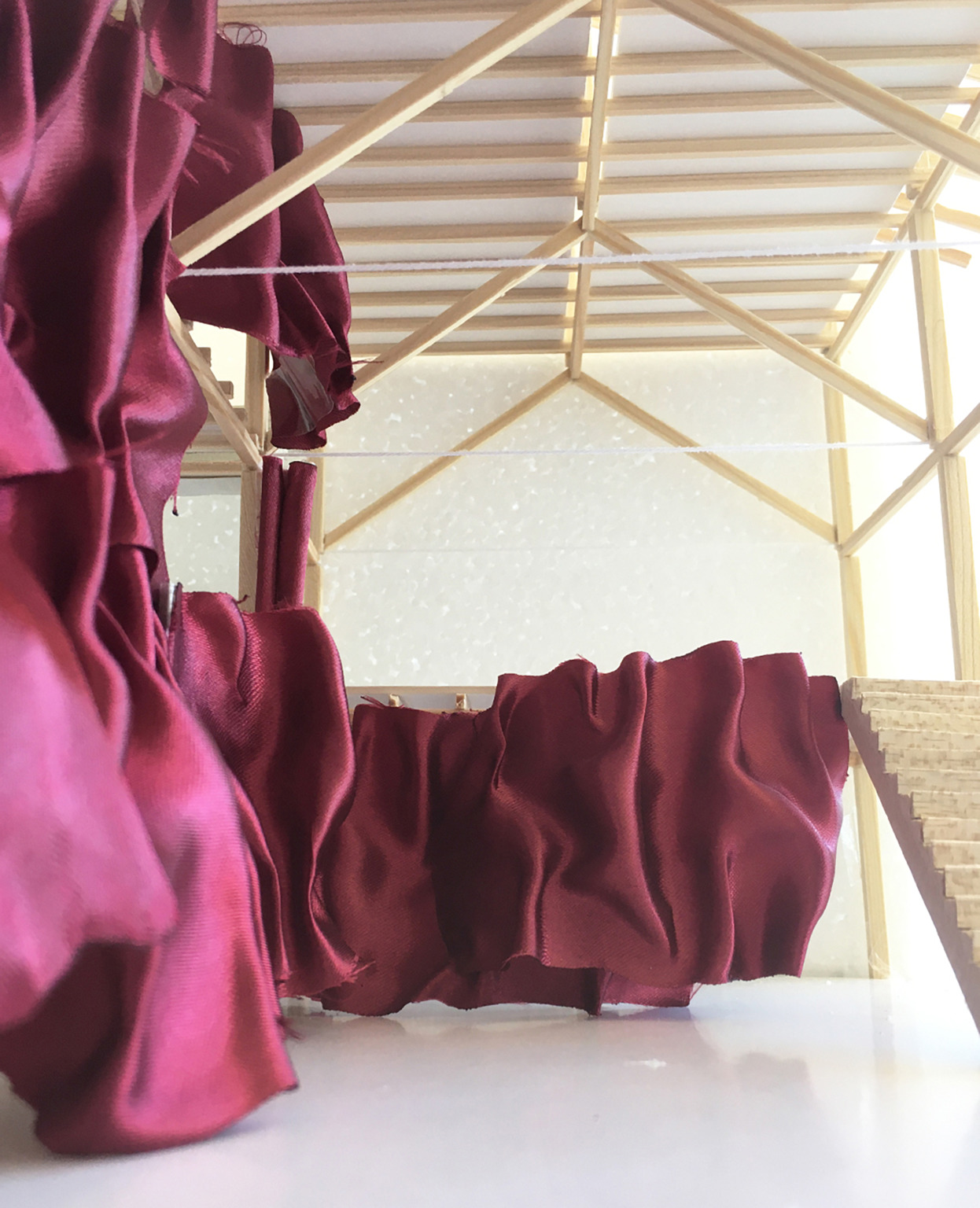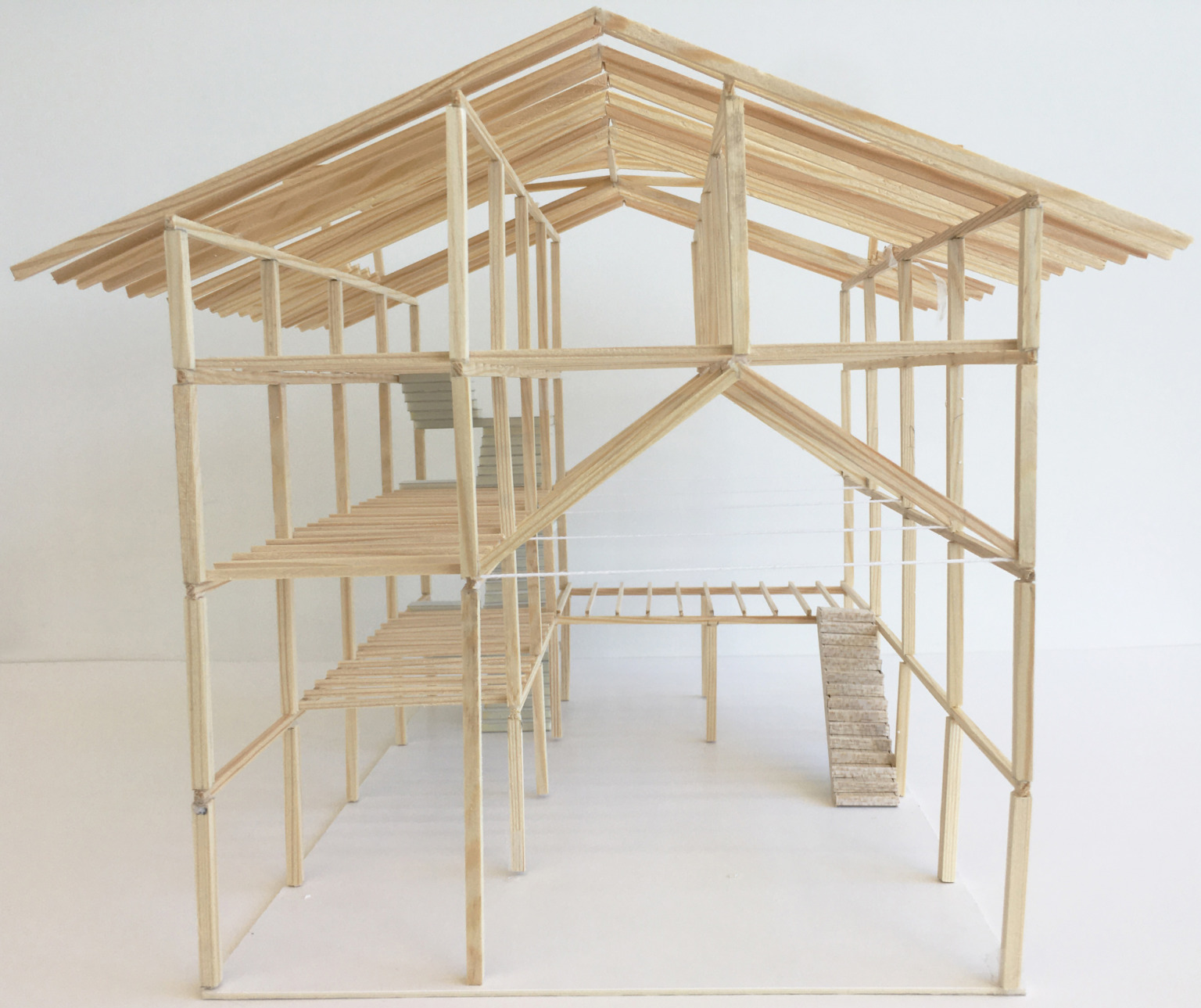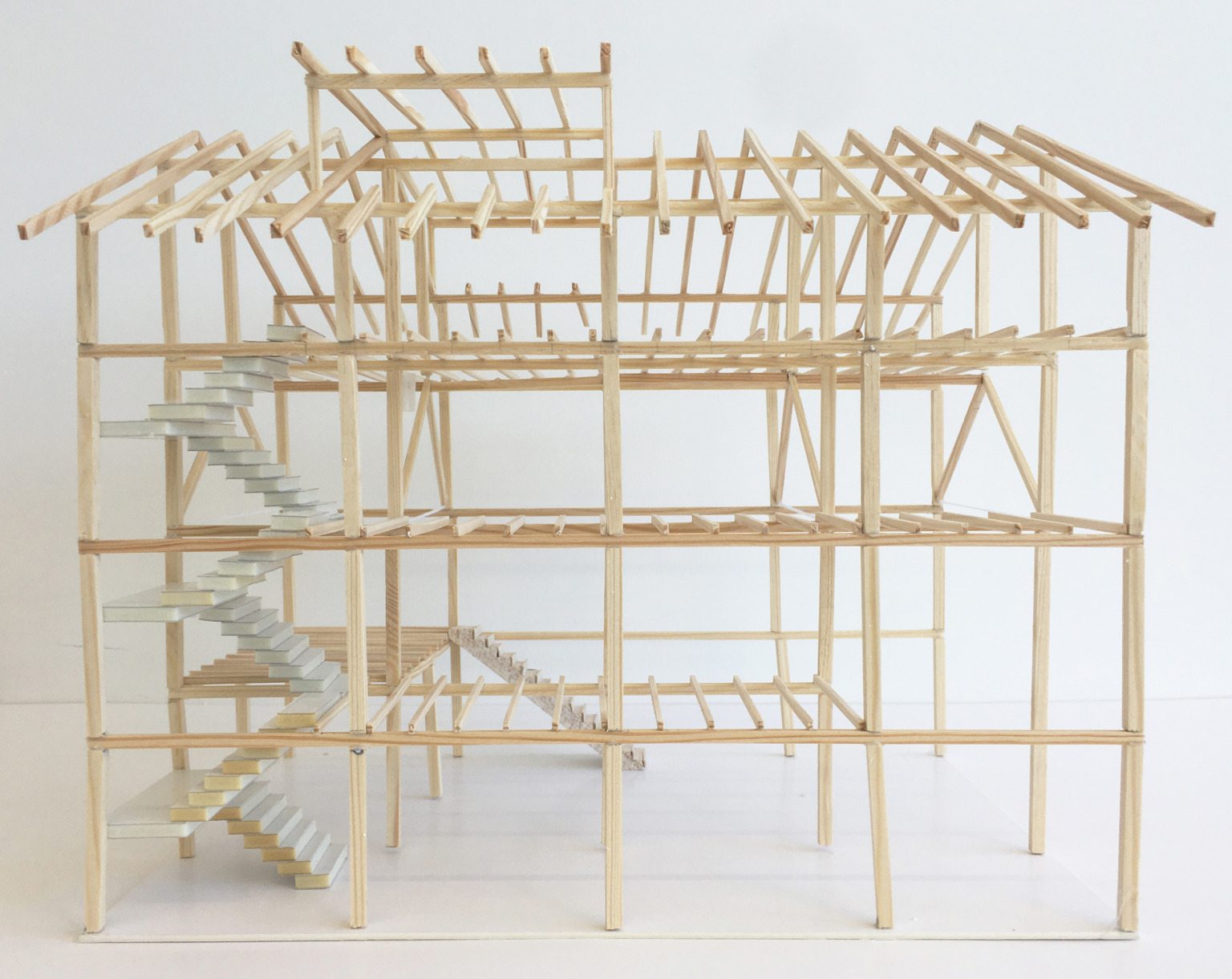 Grindelwald, Bern, Switzerland
The replacement of the old Benetton clothes store by a creative space for local artists and manual labourers from the Bernese Oberland to work, live and display their products.
The purpose of the Hub is to offer a unique and individual shopping experience. It tries to connect the process of creating a product and its locality with the person buying the product. It also offers a stage for the act of shopping, as not only the customers can watch the artists, but the artists can observe the customers.
The building consists of a main event hall that can be adapted to various events by the use of curtains. From the hall, a visual connection is created with the atelier spaces. The gallery connects the ateliers with the coffee place underneath. The facade can be opened up fully, so the sidewalk extends into the building.