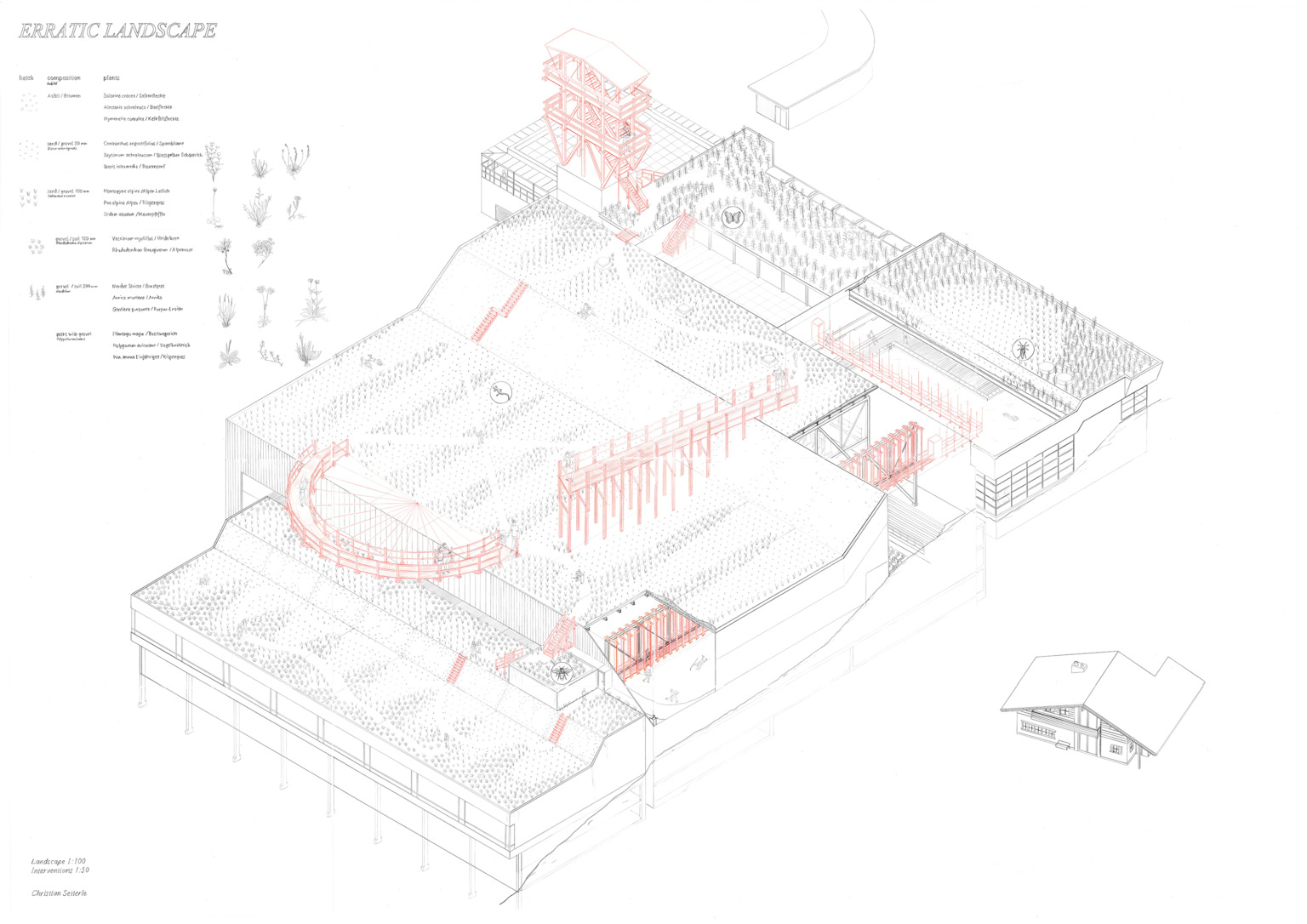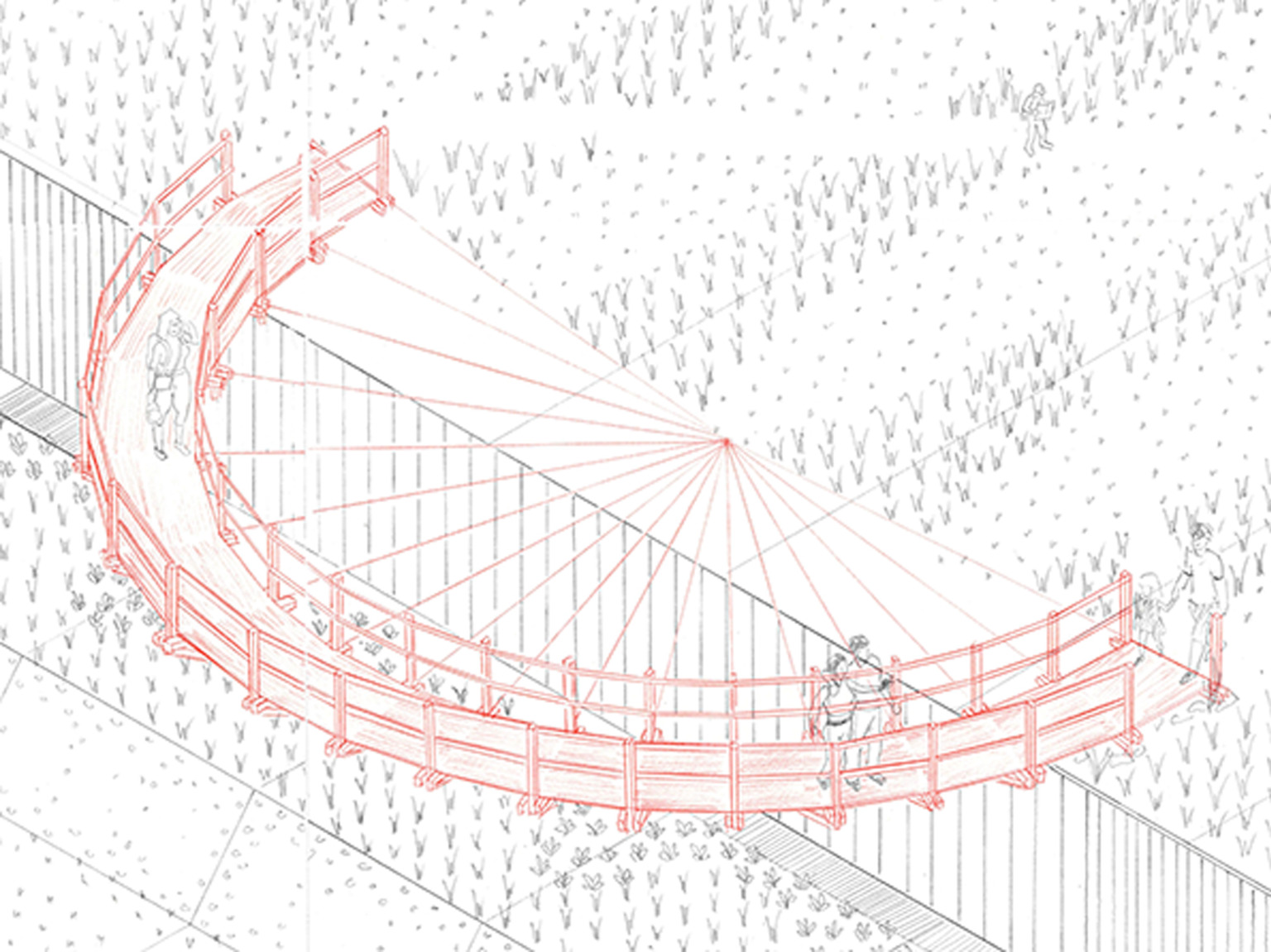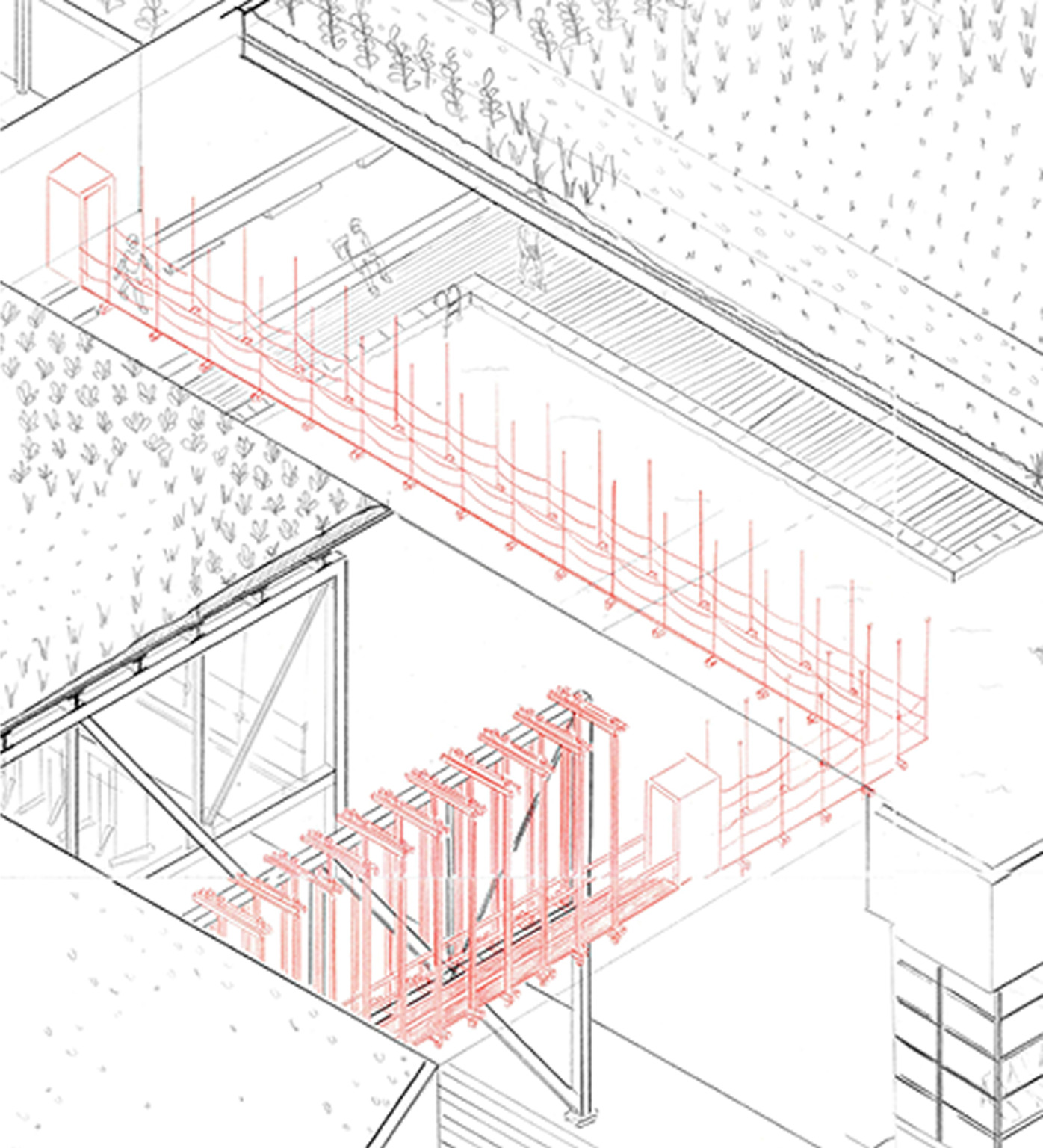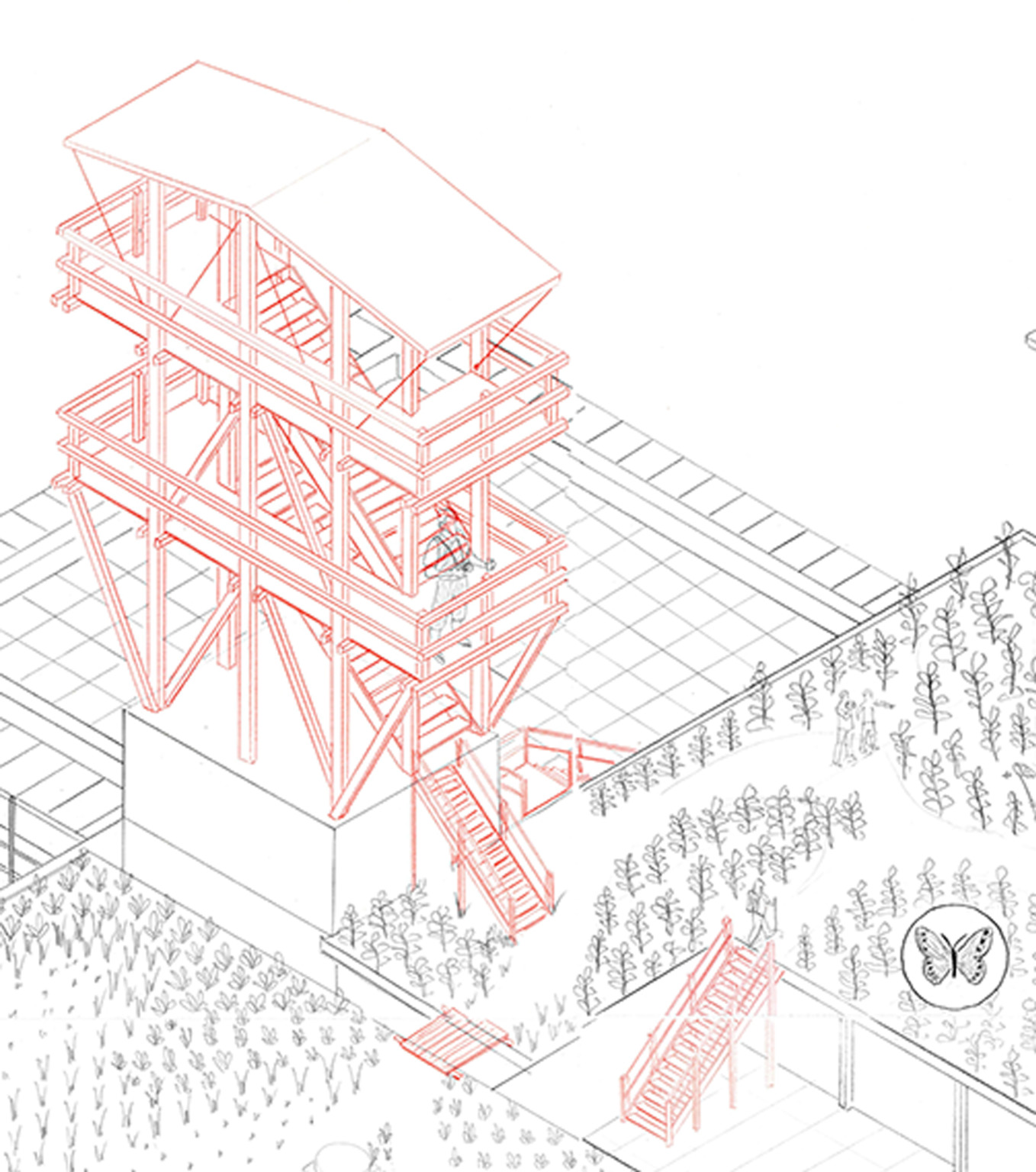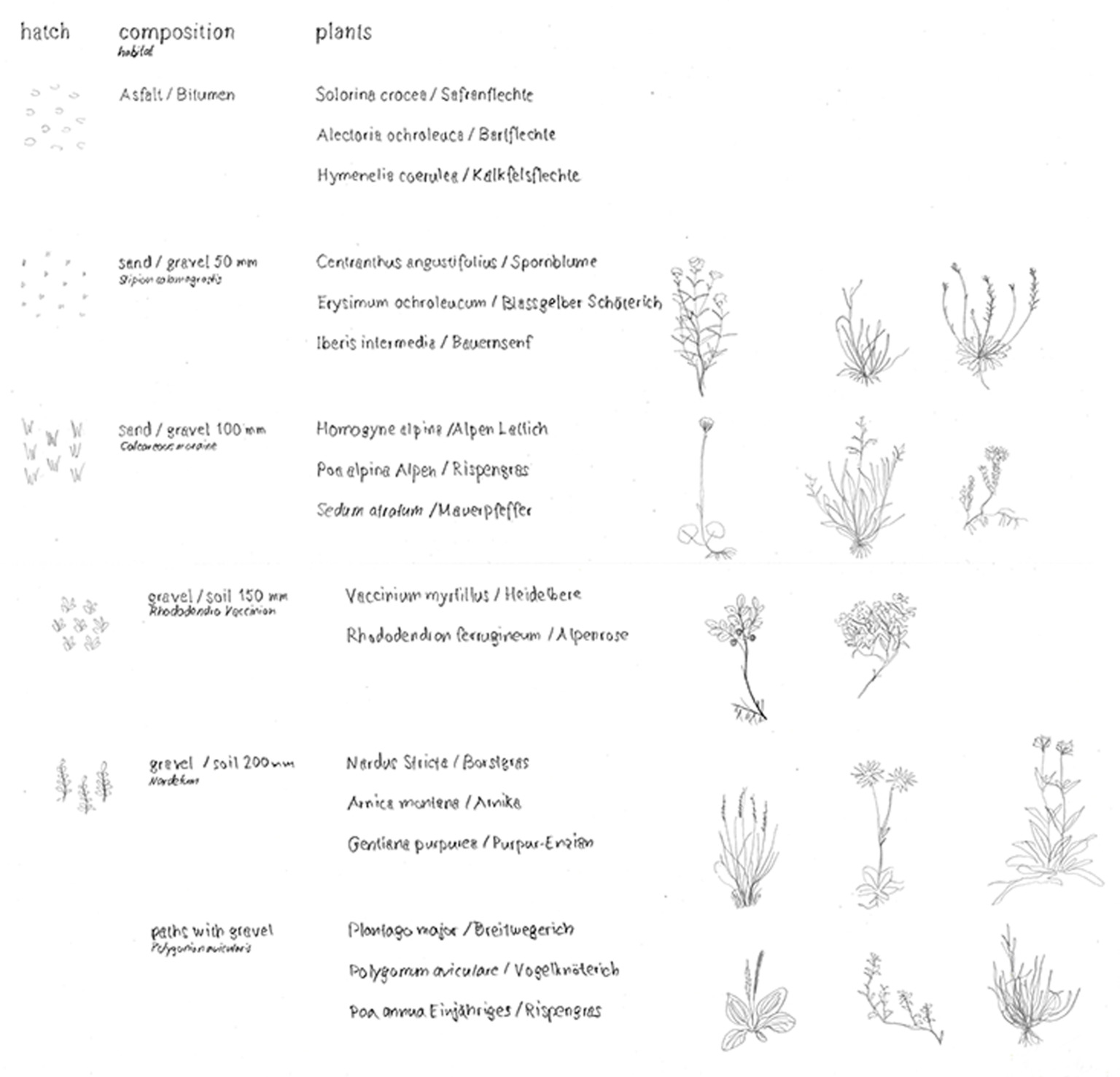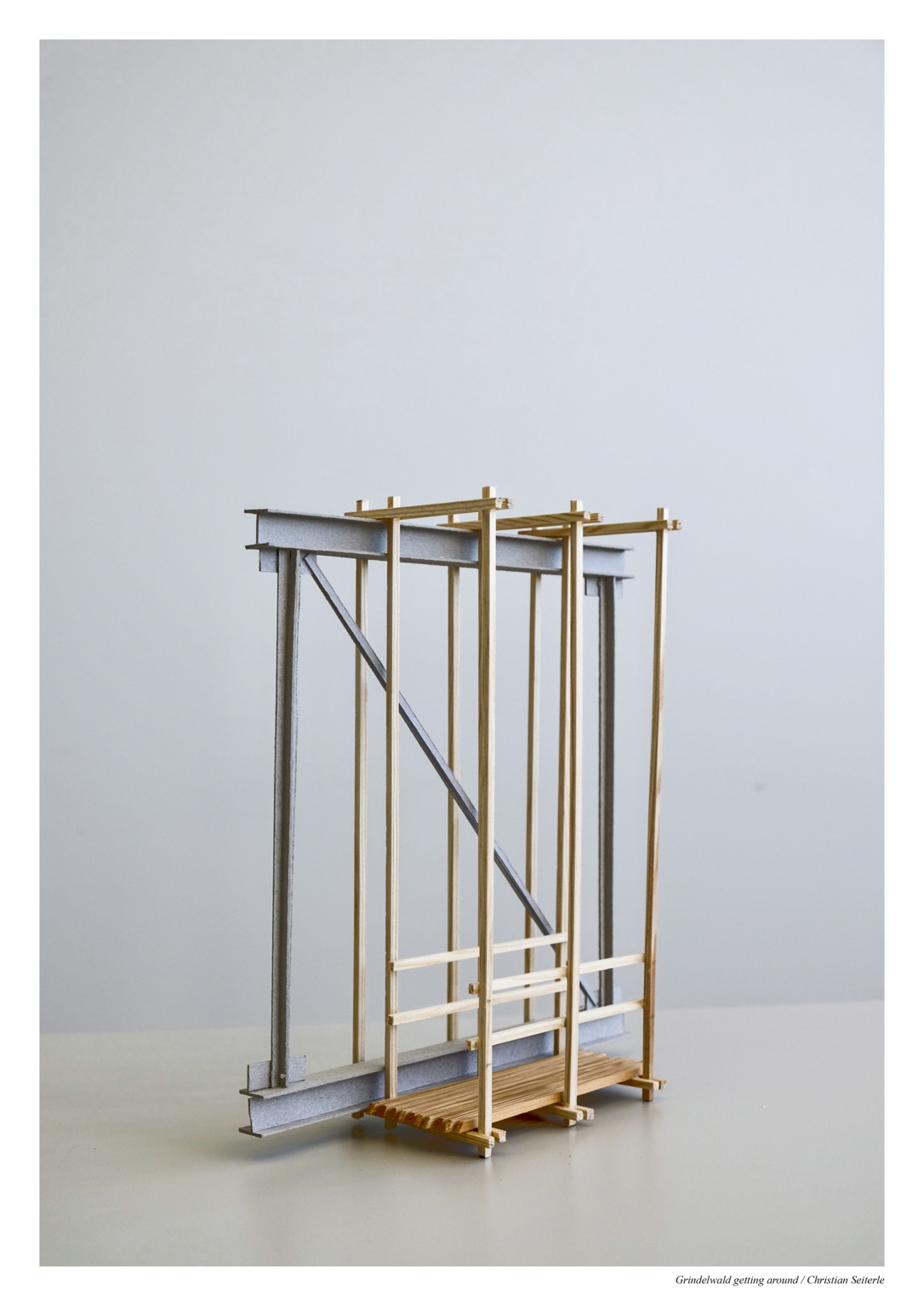 Grindelwald, Bern, Switzerland
The remodelling of the roof of a sports center and its new access as public infrastructure.
In order to transform it into a Landscape, two layers are being added: a geological layer as a base for organic growth and an architectural layer to make it accessible. The roof becomes a public infrastructure connecting the whole place. Following the nature of this new landscape, the structure beneath can be read by the plants that grow on it.
Glacier sand and gravel is pilled up on the roof. The water-retaining layer enables the growth of moss, leaches and pioneer plants. The architectural interventions take their material from the wood curtain facades of Grindelwald's infrastructure. Lookout towers, suspension bridges, cliff-walks or viewing platforms serve as points of attraction.