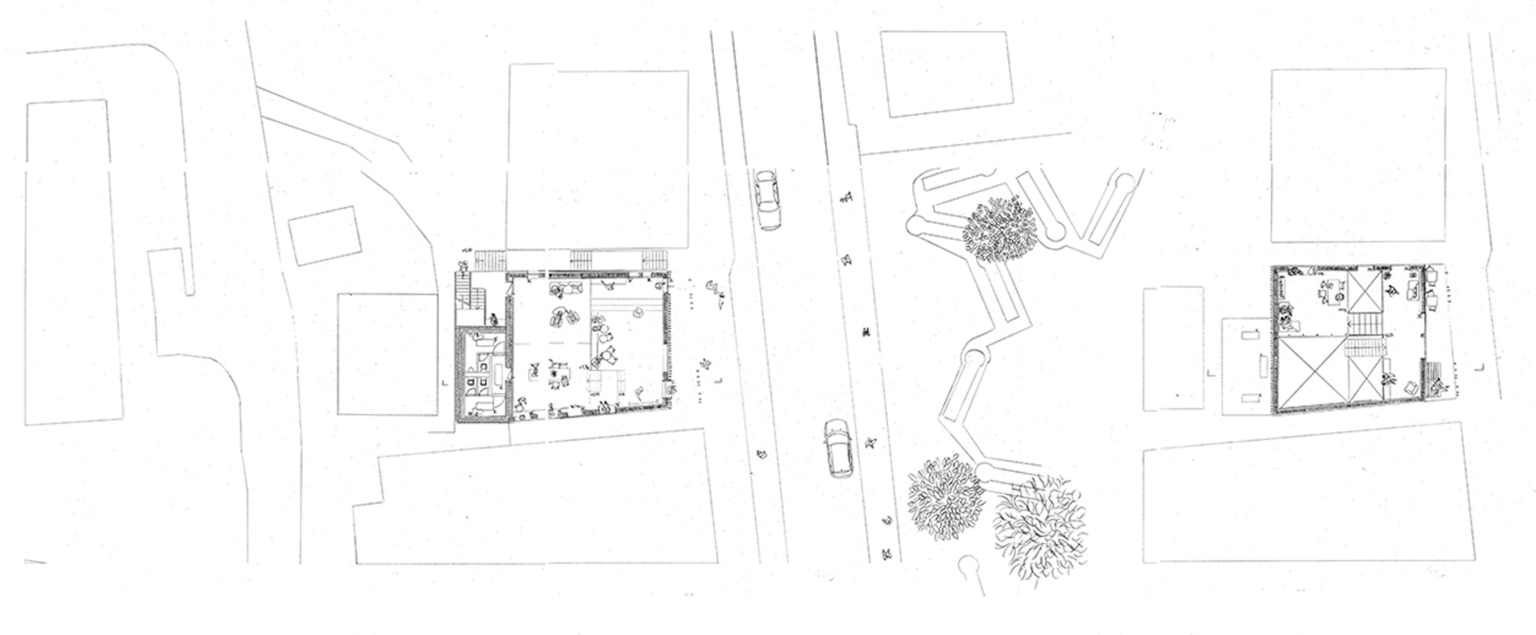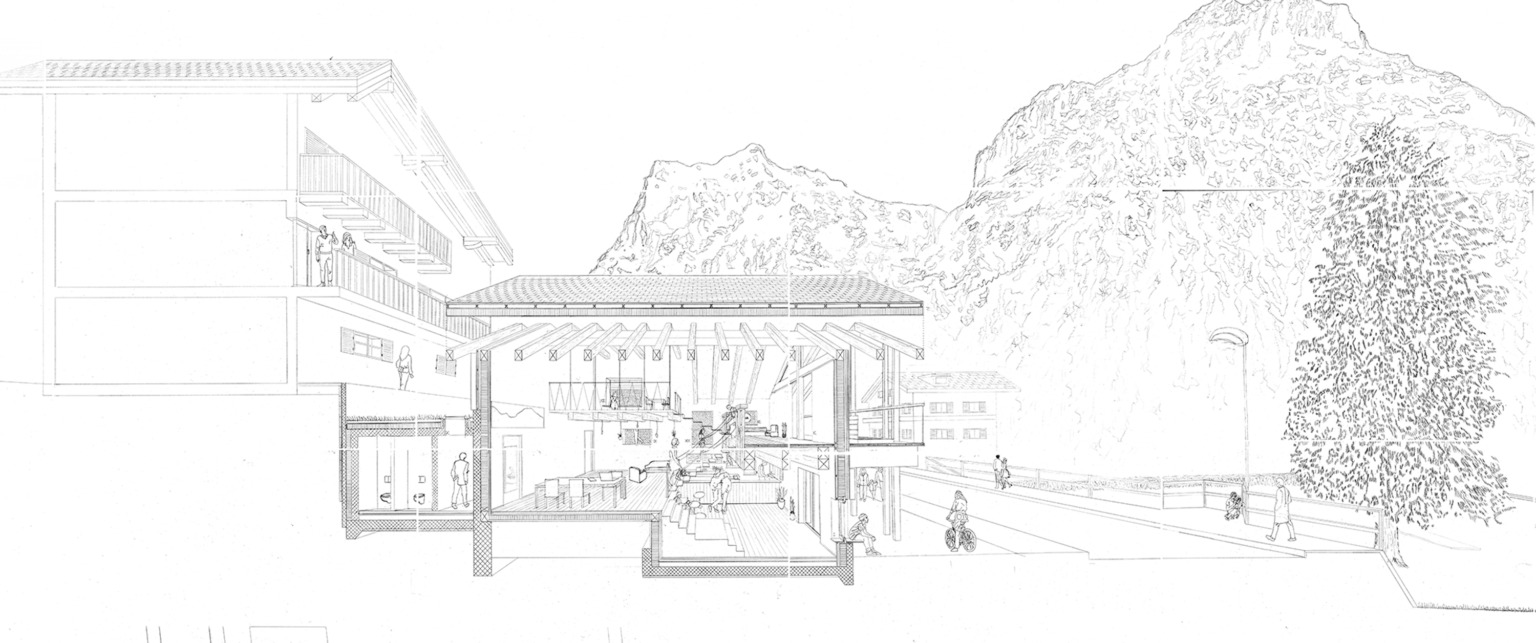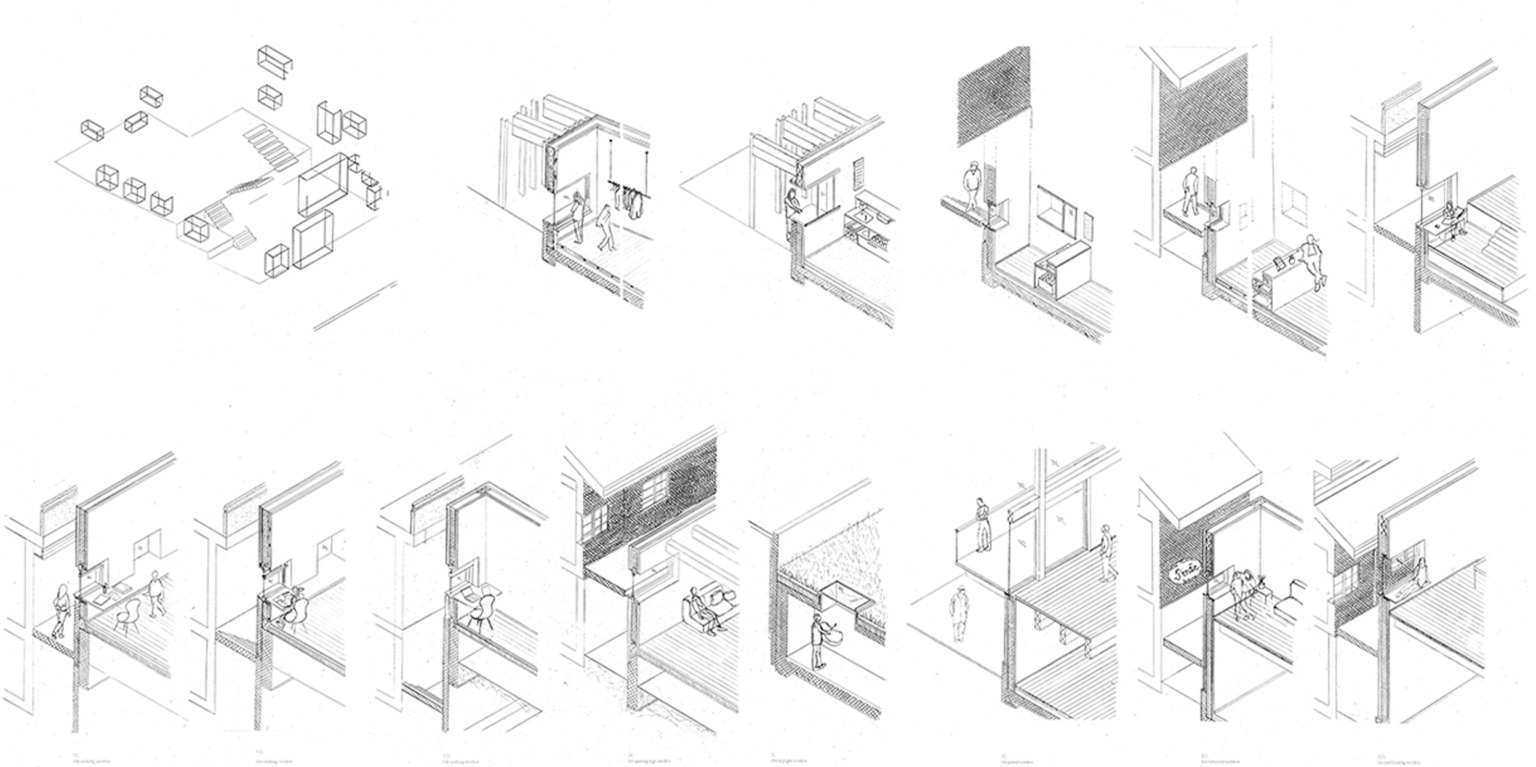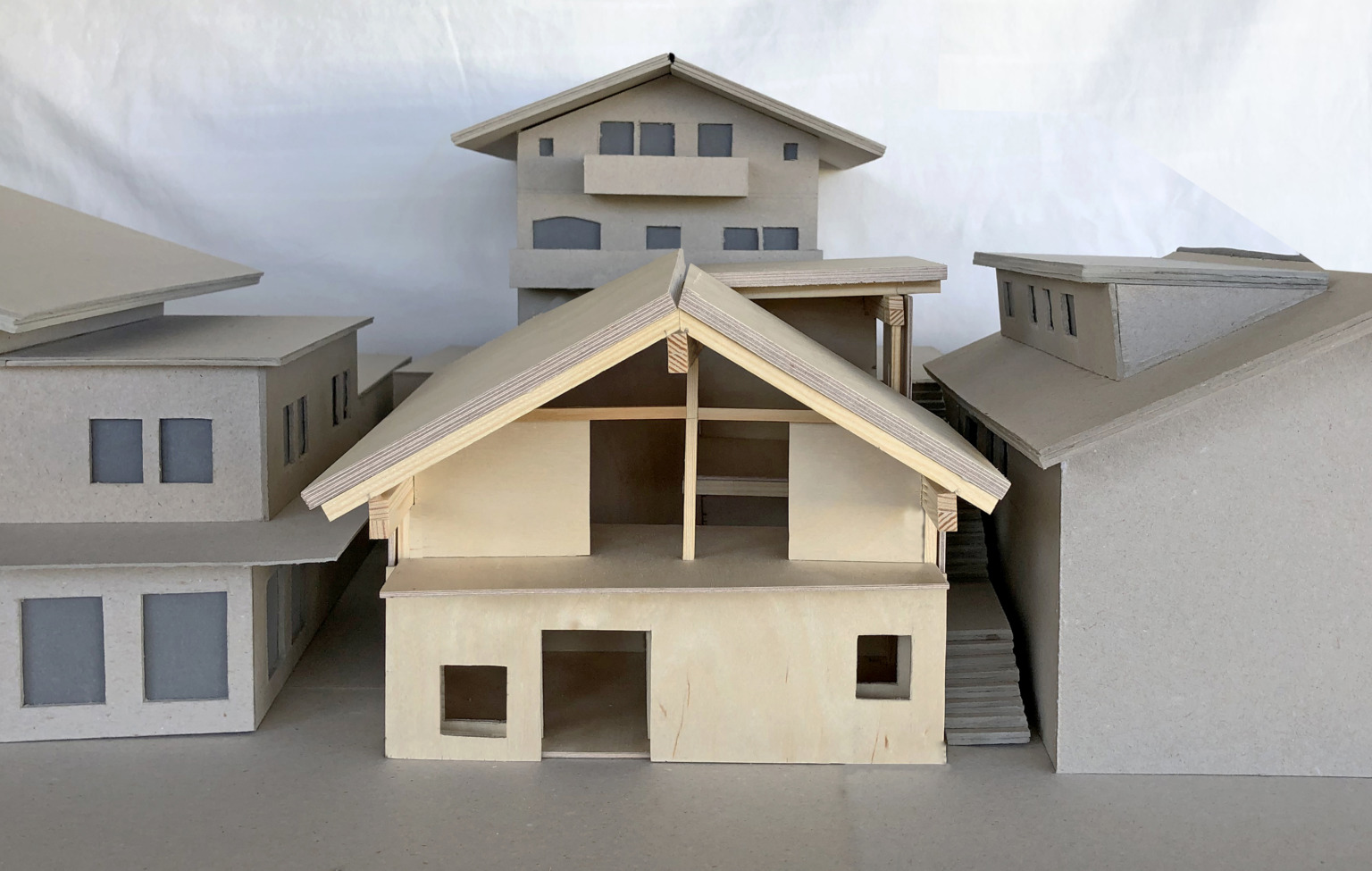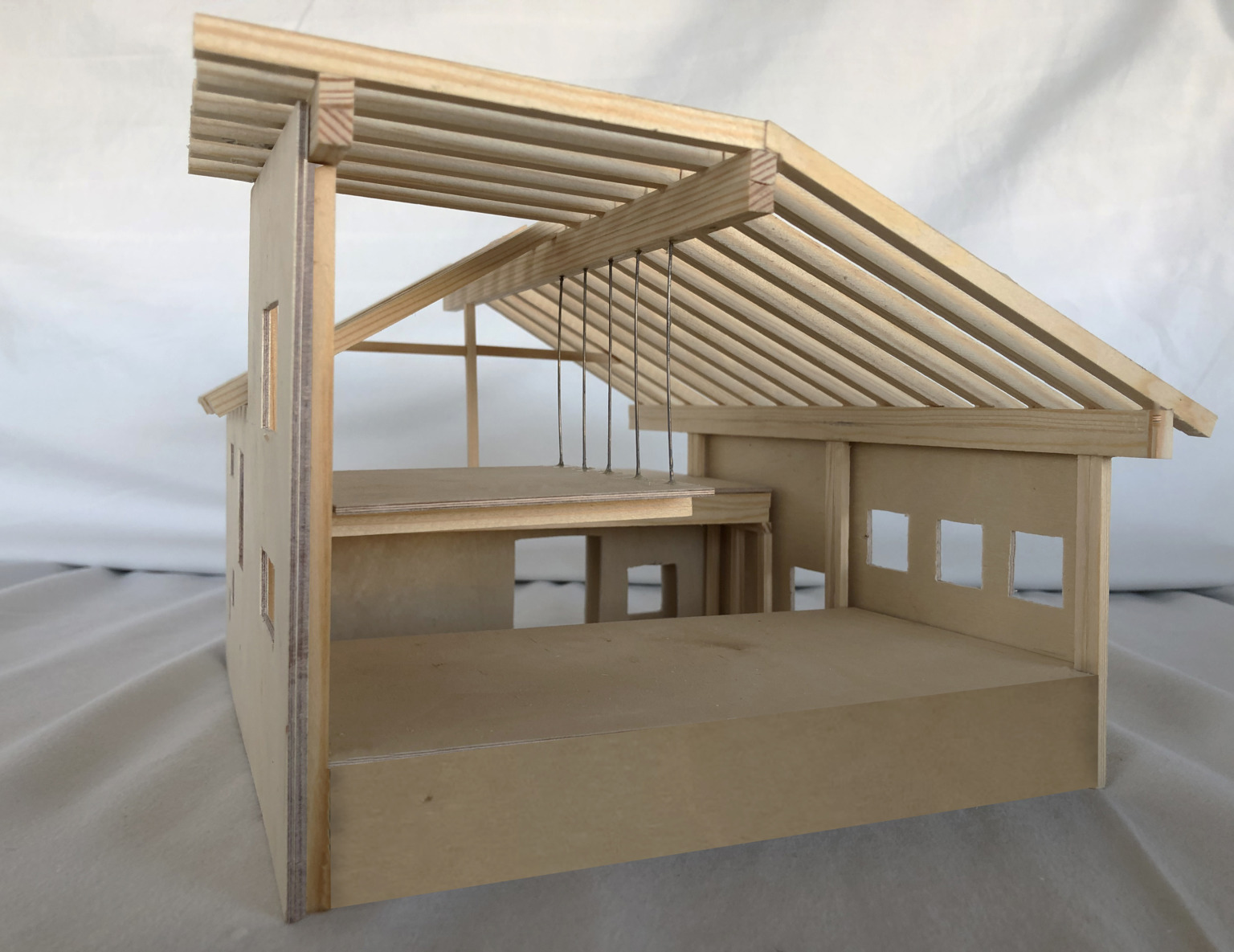 Grindelwald, Bern, Switzerland
The construction of a Bar and Coffe House as a place to see and a place to be together in a tourist Hotspot.
The building enables people inside the building to perceive, observe or glimpse upon various things in their environment, such as a tree, traffic, people on the street walking by, the mountains, village life, a sign, etc. The variety of windows offers support for each behaviour.
The building consists of three levels, each with an individual ceiling height creating one large space that is interconnected and covered by a massive wooden roof. The goal was always to create a dense environment that works as one.