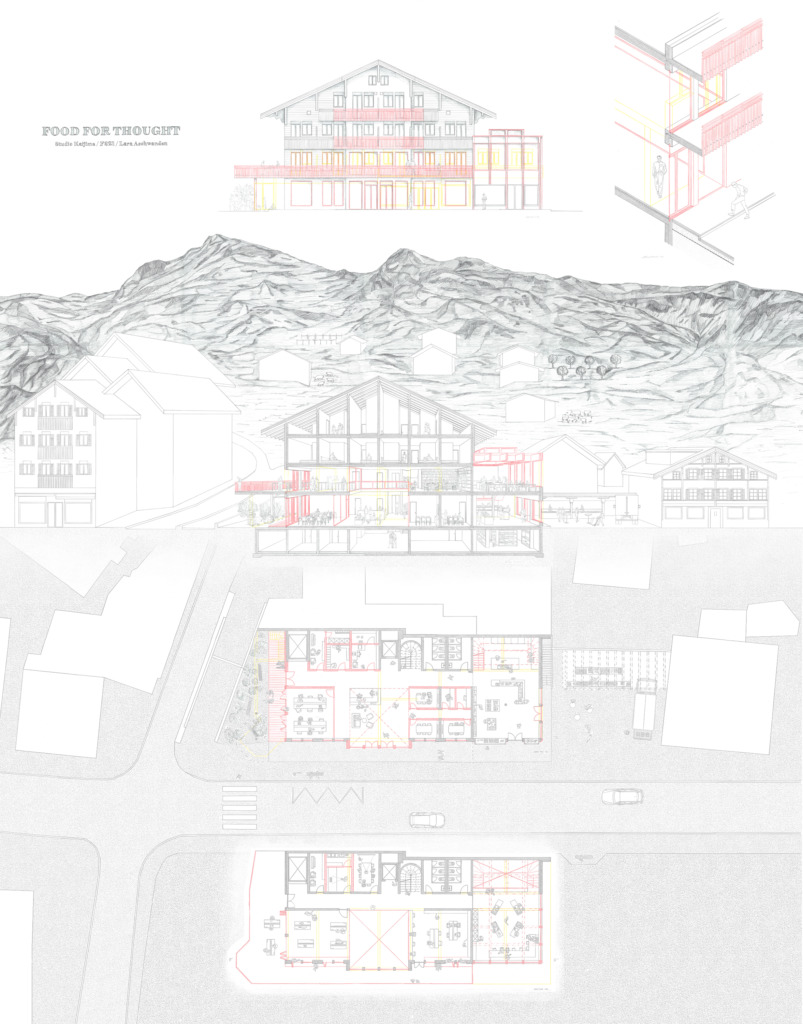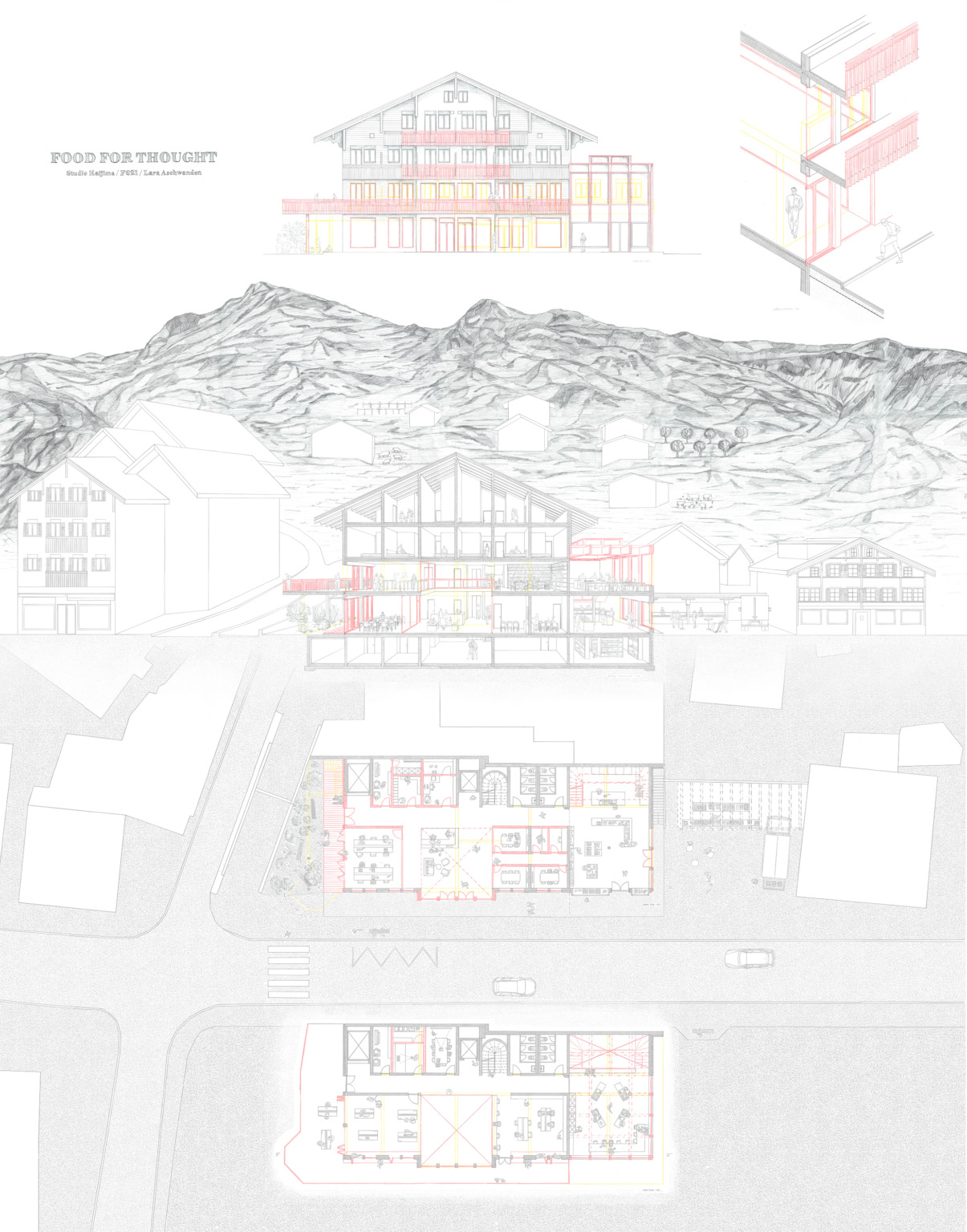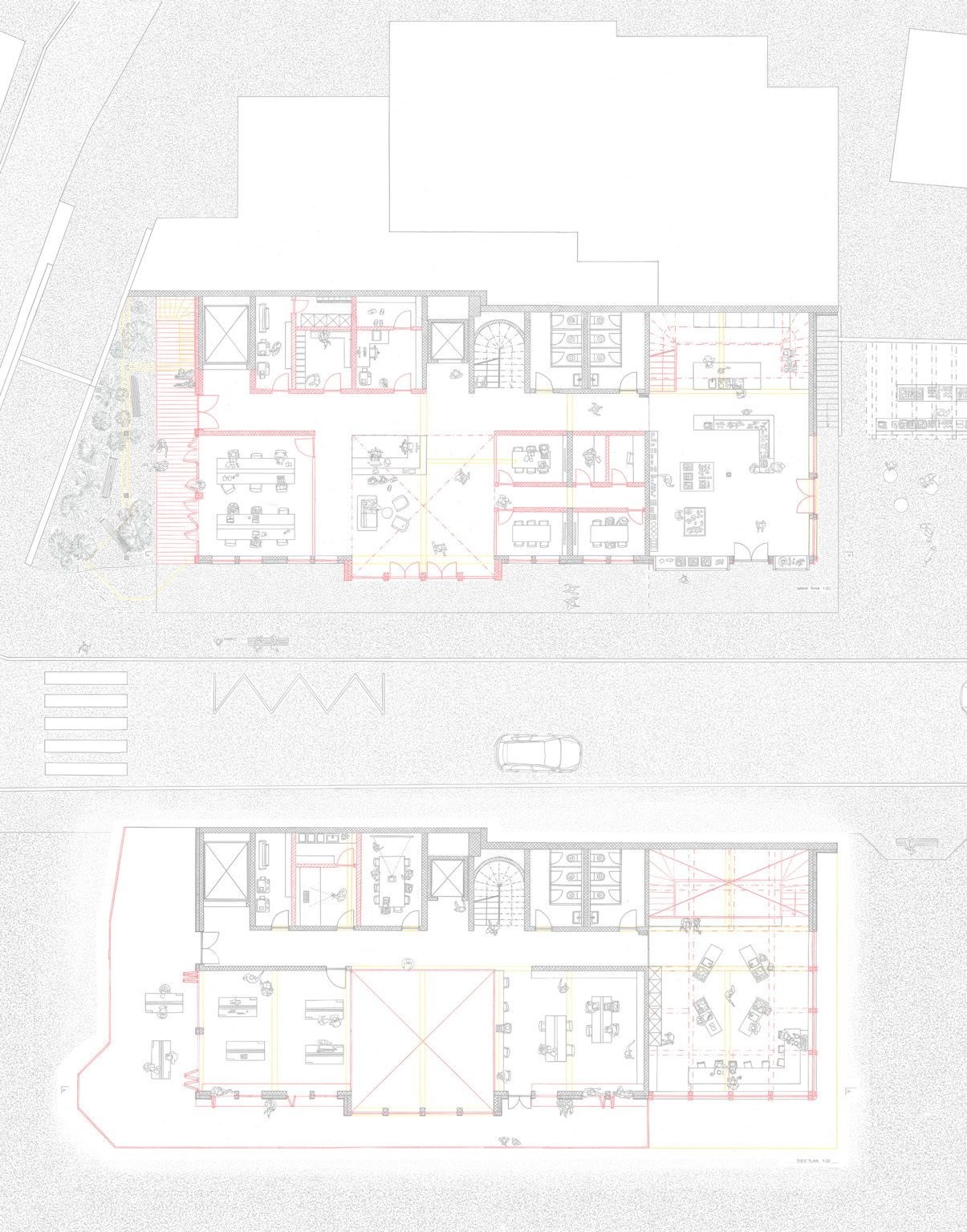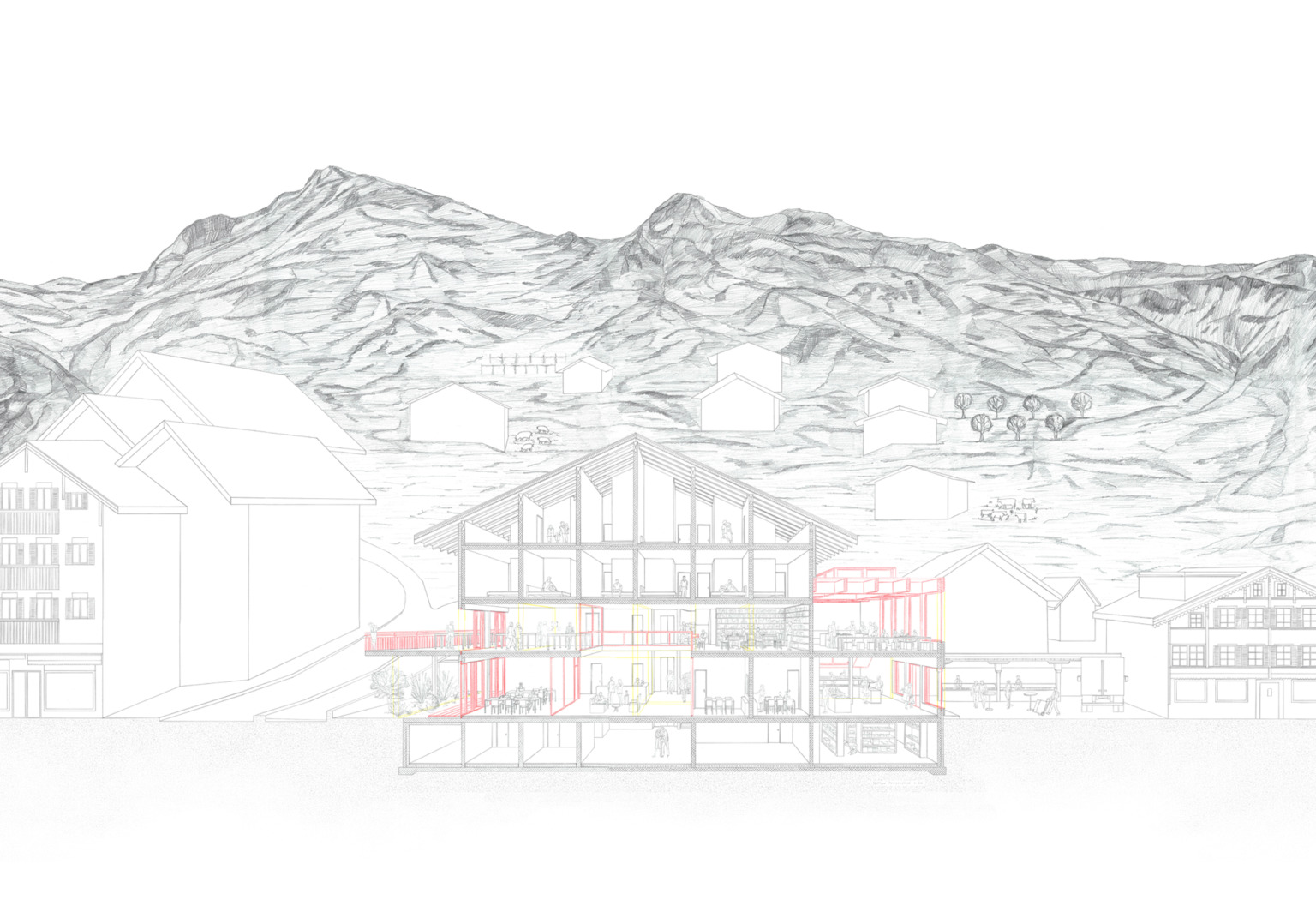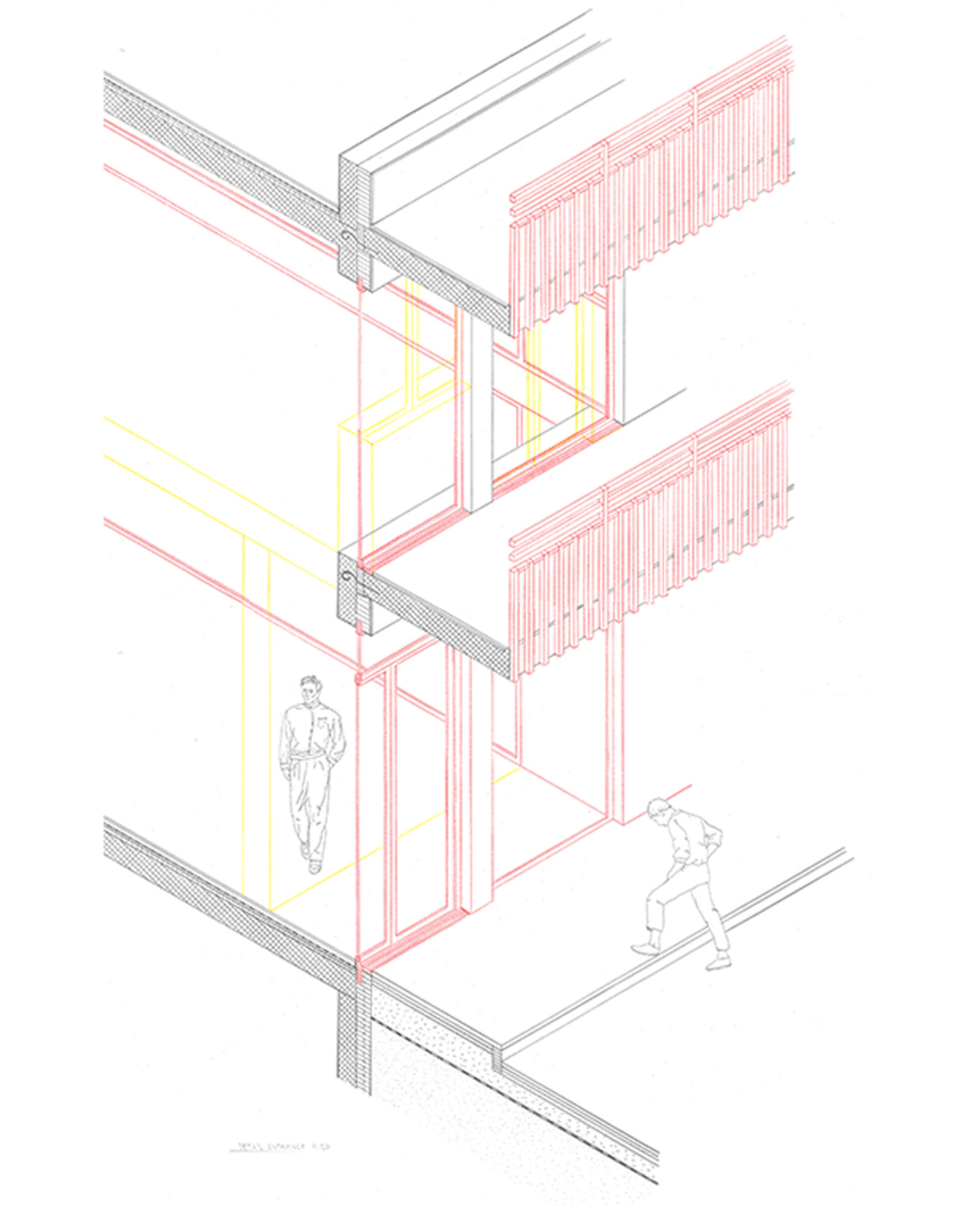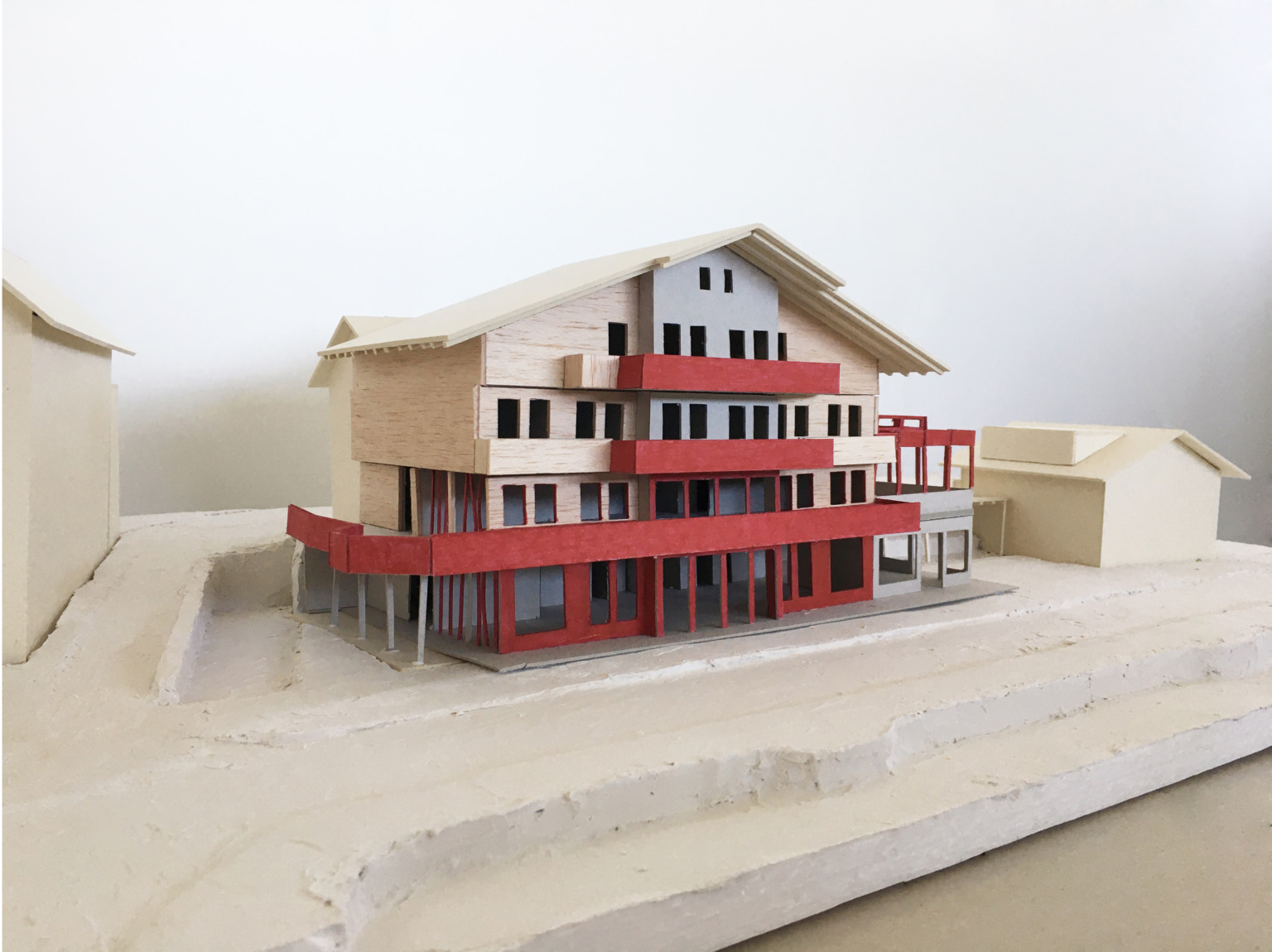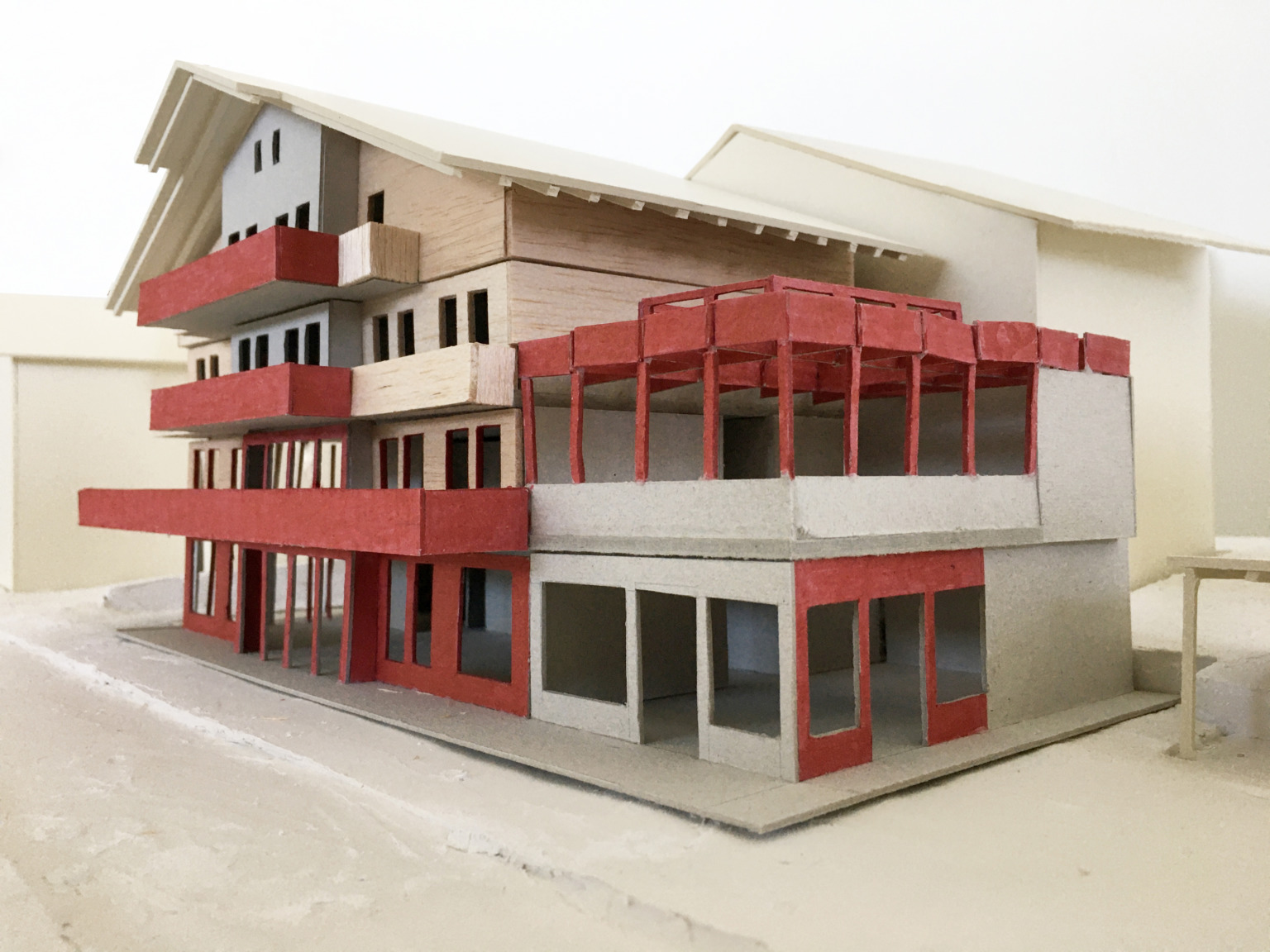 Grindelwald, Bern, Switzerland
A reconstruction of the ground floor and first floor of the Hotel Grindelwalderhof into a Co-Working Space next to a new Eigerness Shop and a Community / Workshop Kitchen.
The fusion and hybridization of several architectural types (Co-Working, Hotel and Shop) is a reaction to the evolving society. In the process of globalization, tourism has lost its status as a standalone cultural experience and is increasingly merging with its social phenomena.
The original chalet character should be strengthened. The Eigerness Shop, with the kitchen on the first floor, is seen as an independent part with a different facade. My intervention reaches from the ground floor to the first floor and thus tries to dissolve the previously predominant pure ground floor use in Grindelwald.