Viewing-Box Window ,
1953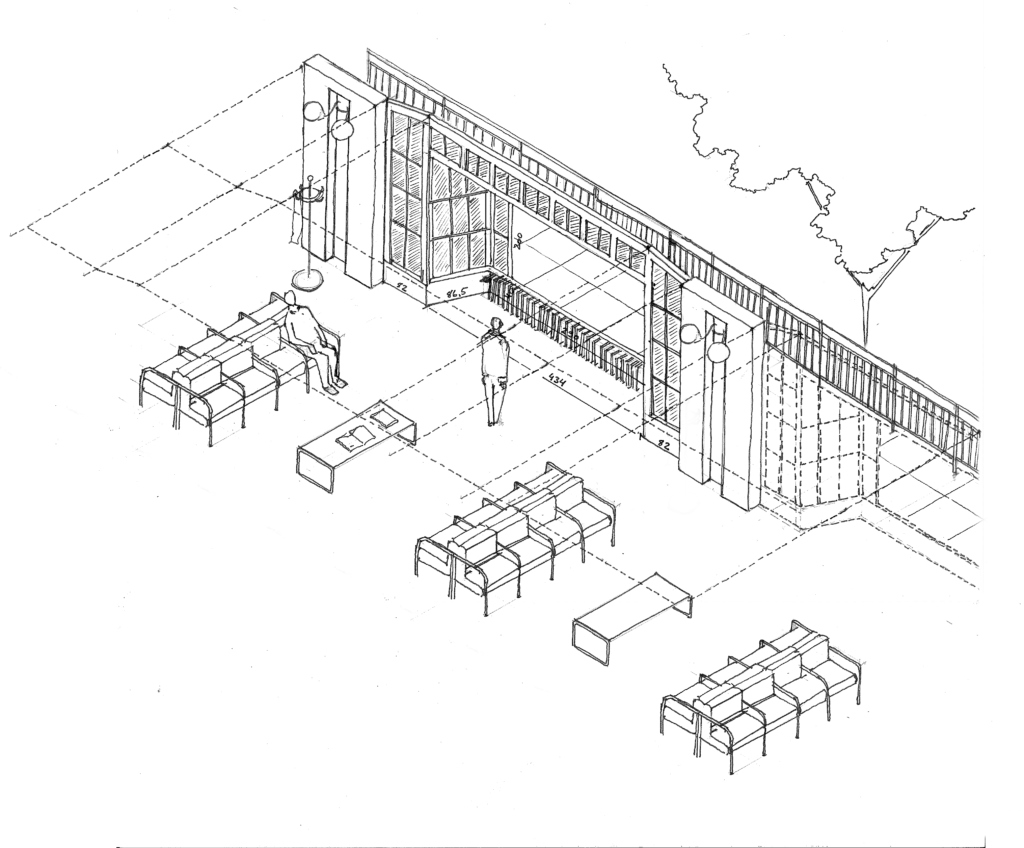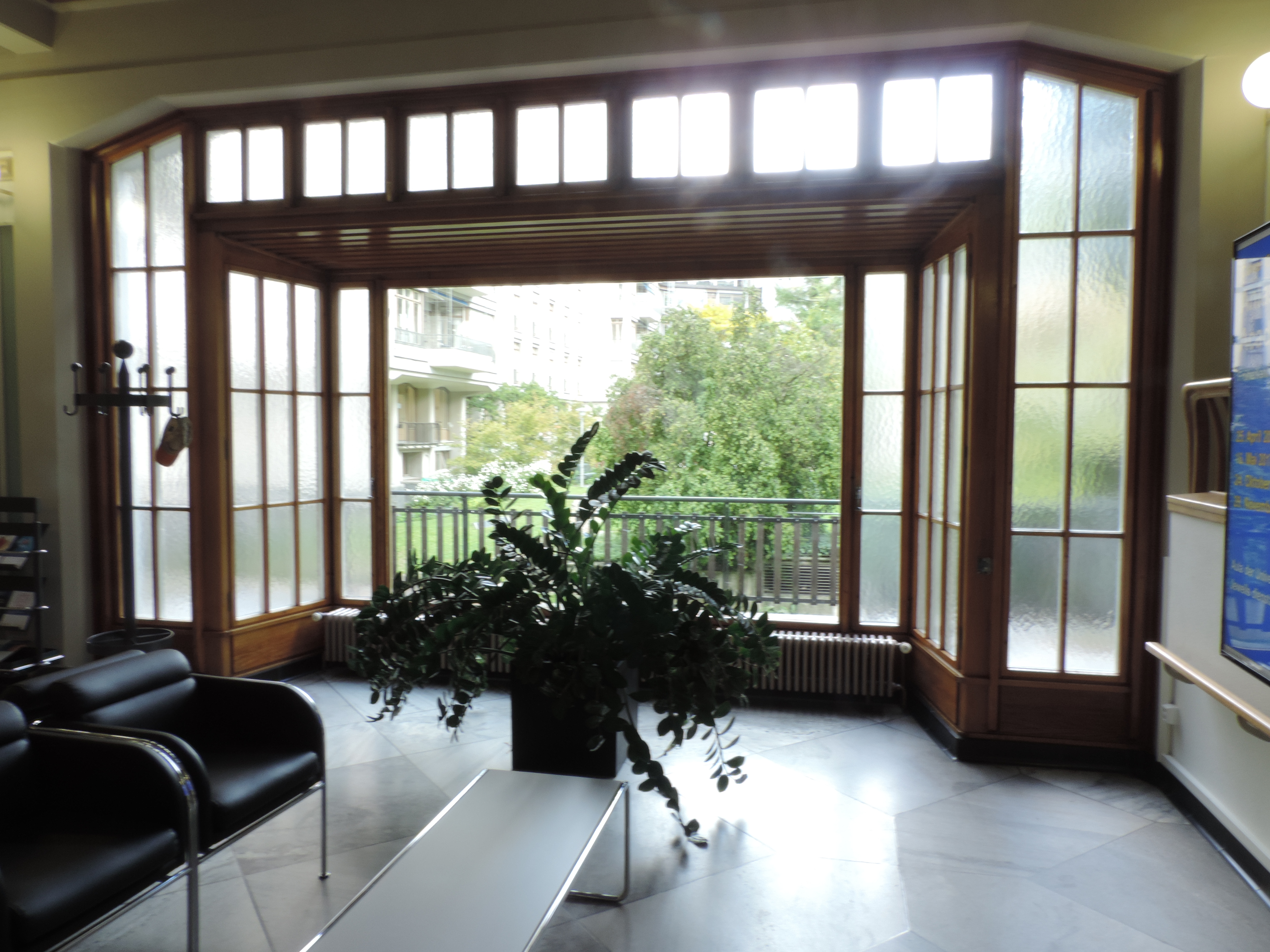 Universitätsspital Zürich, CH.
This is the window from the waiting-room at the Universitätsspital Zürich.
This window serves as an extension of the waiting room into the central garden. The 6 m. wide and 3 m. high windows bring the garden closer to the waiting room by creating a small niche, witch function seems to be to attract the viewer in and to take his attention into the outside garden. The niche is a sort of viewing box into the garden.
The shape of the window creates a niche that attracts the viewer in. The glass on the smaller divisions of the window are not totally transparent, creating a focal point on the central glass. The vision of the user its therefore directed into the garden.