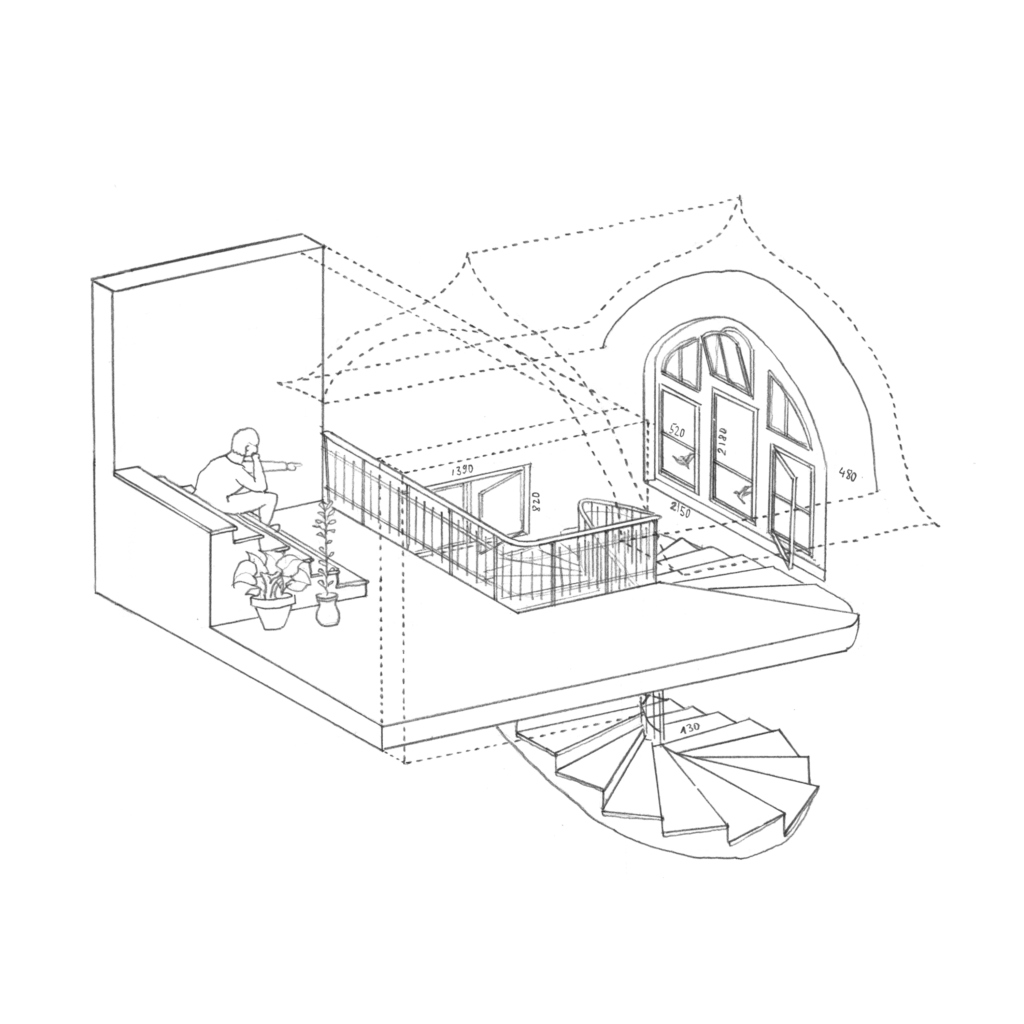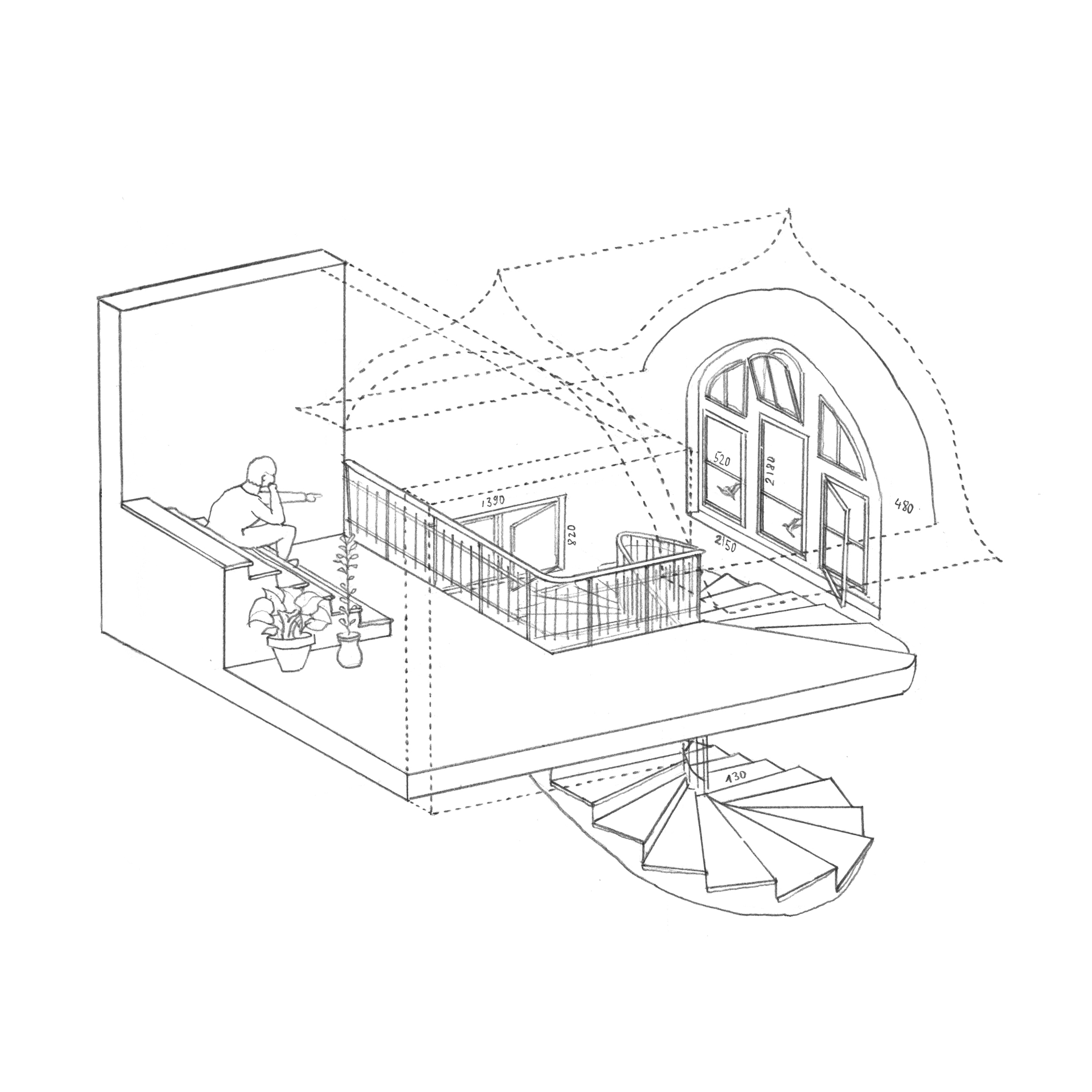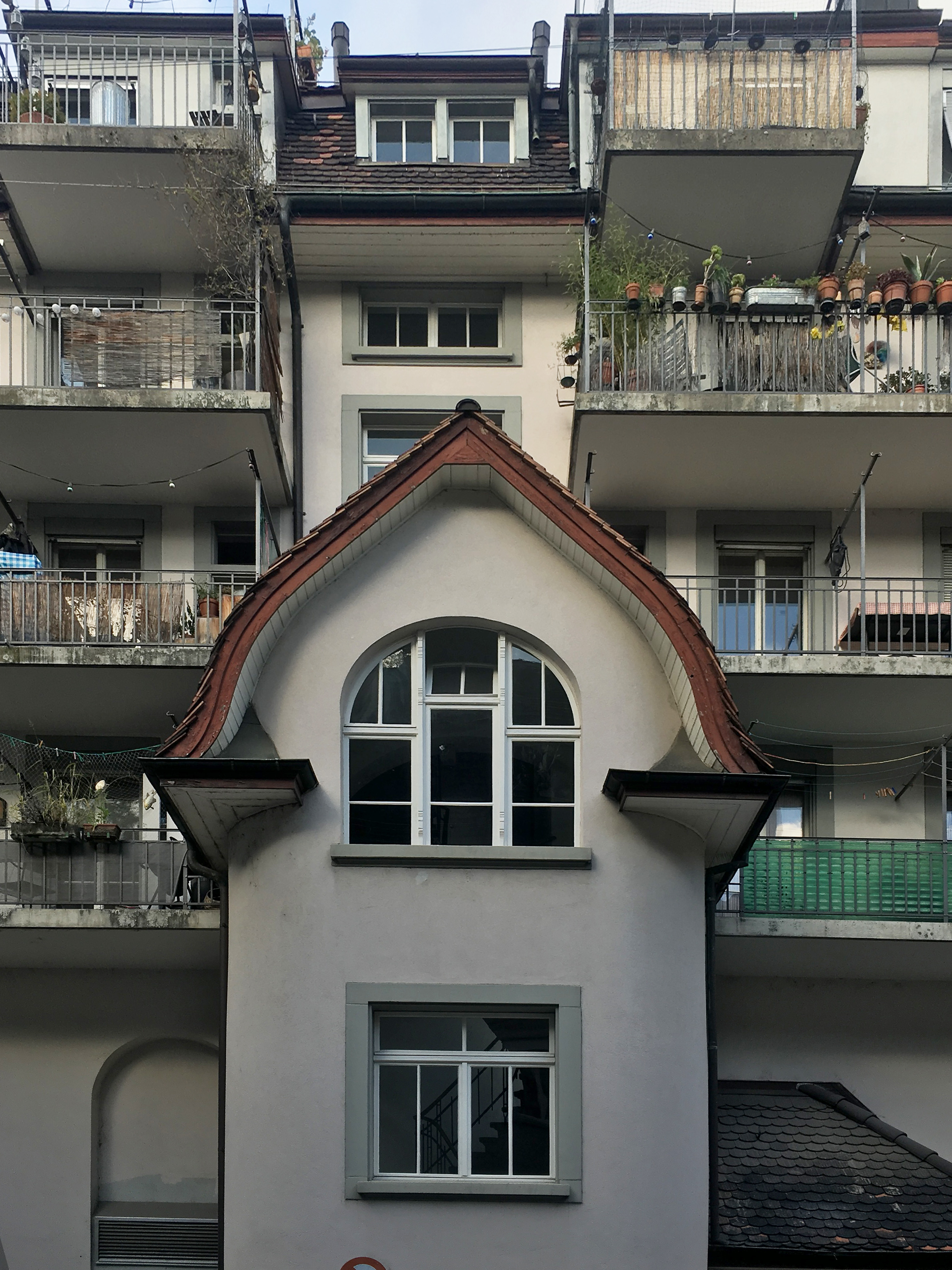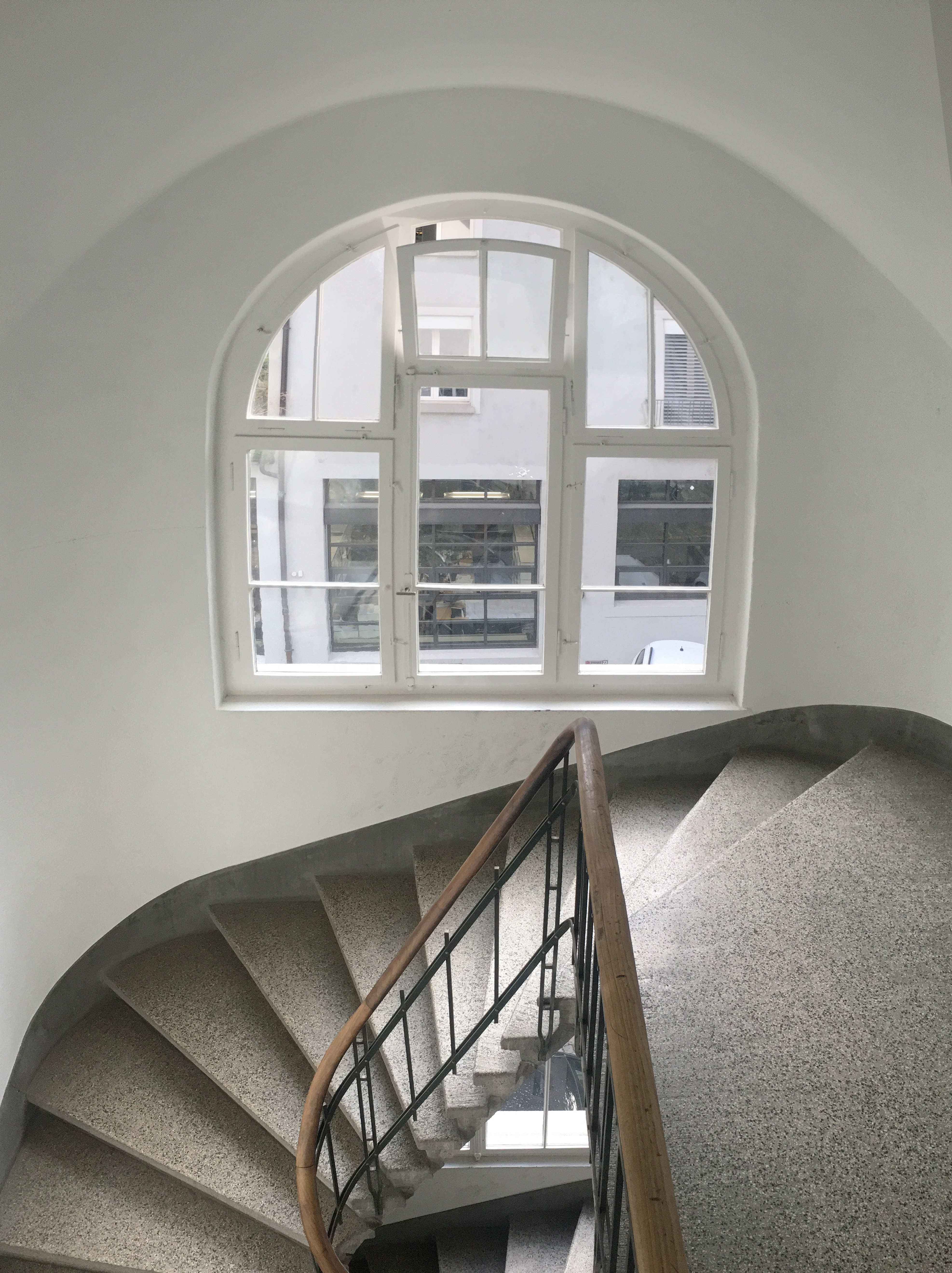 The window marks the top of the staircase at Neugasse 59, Zürich.
The staircase faces the backyard of a residential building.
The window composition forms an arch following the form of the roof above and generating a representative expression towards the outside. From inside, the window acts as a viewing platform when leaving the apartment and serves for ventilation as all glas panels can be opened.