Schwarzenbach Teecafé Vitrine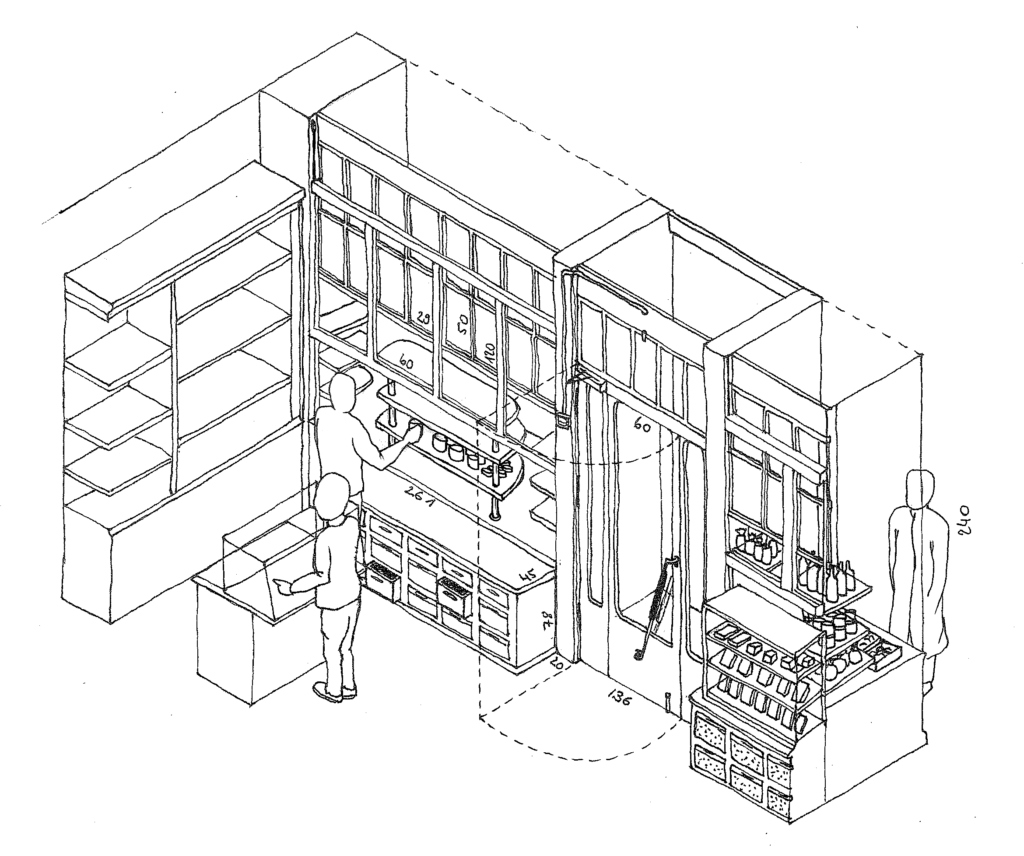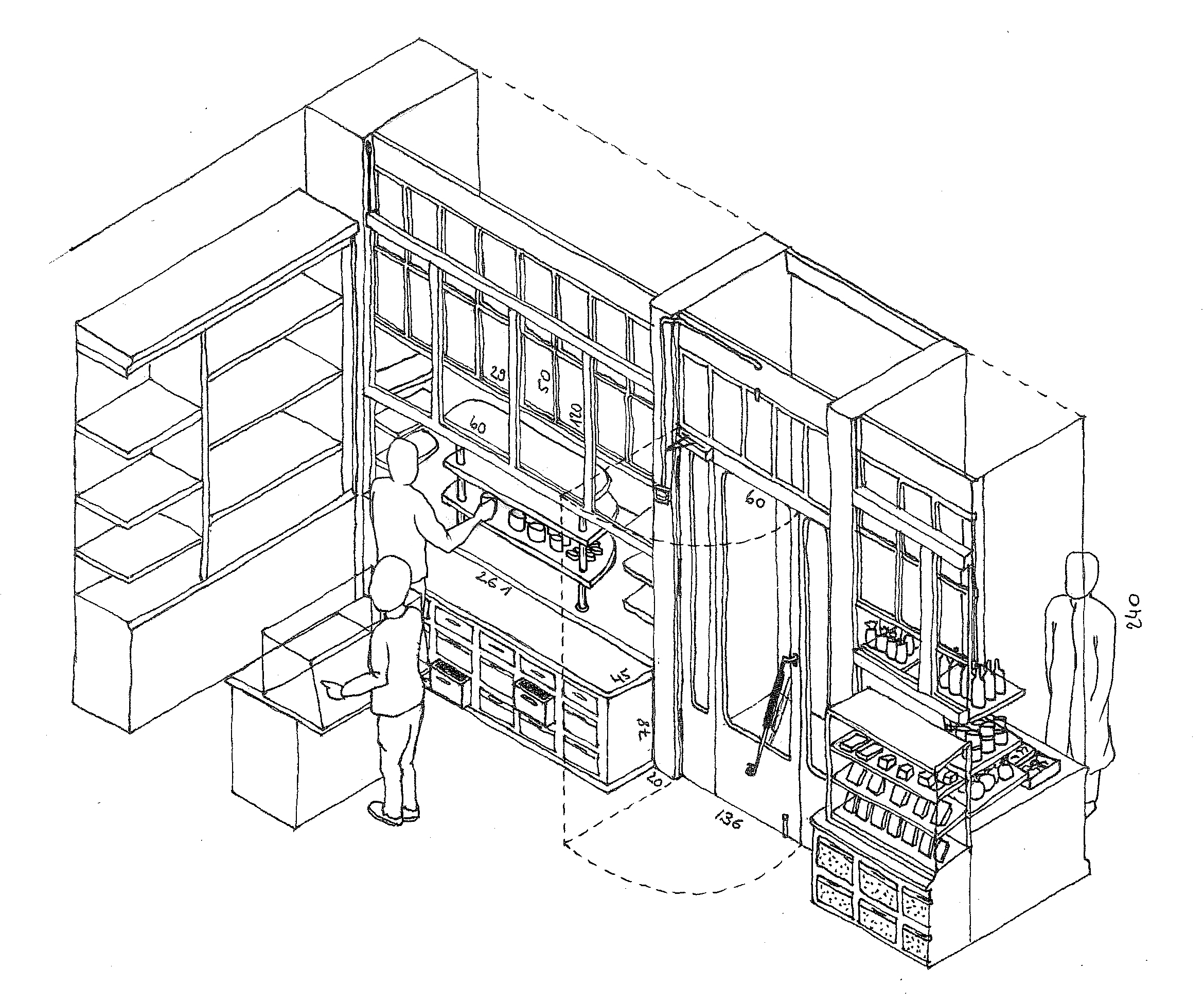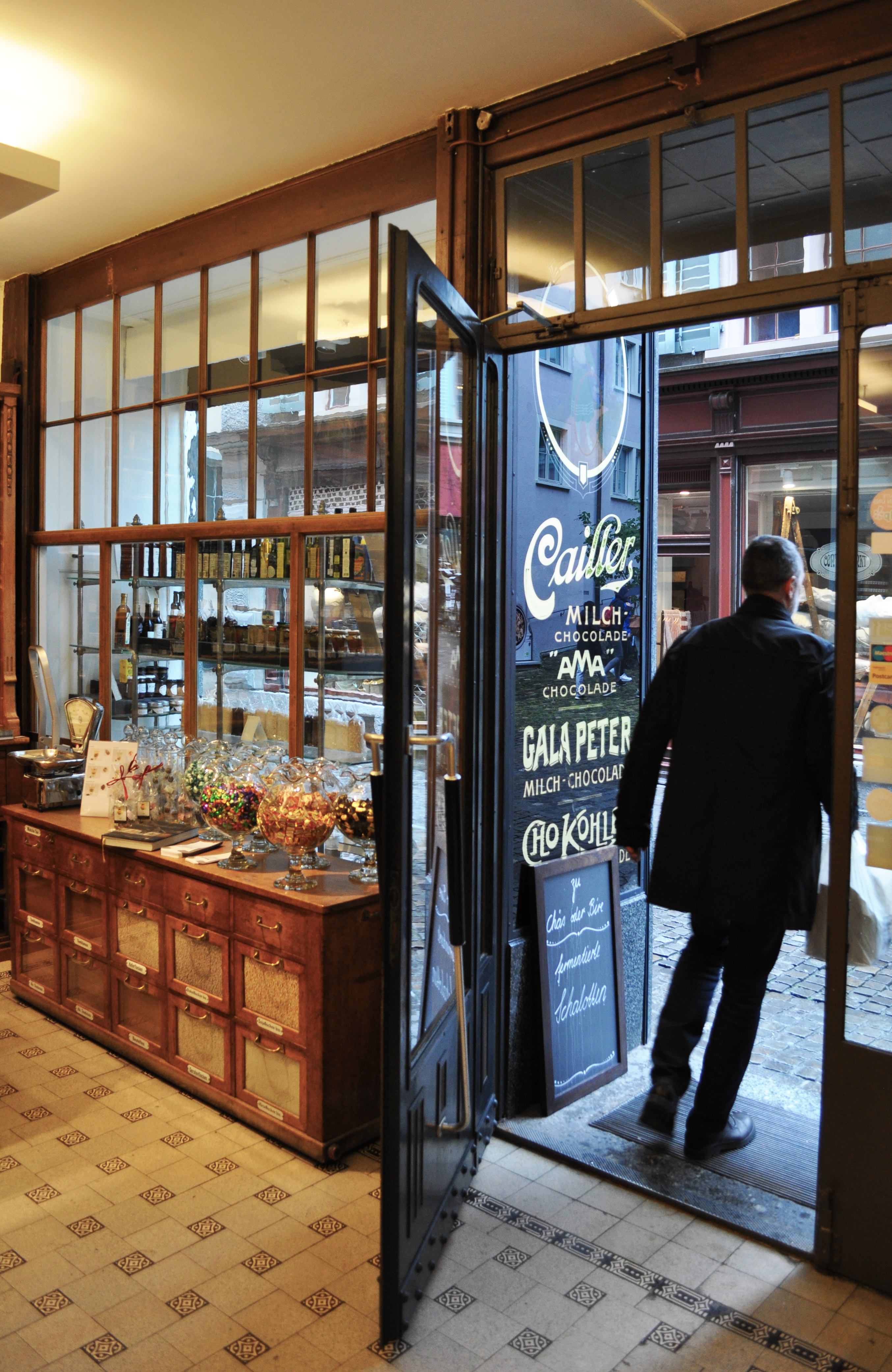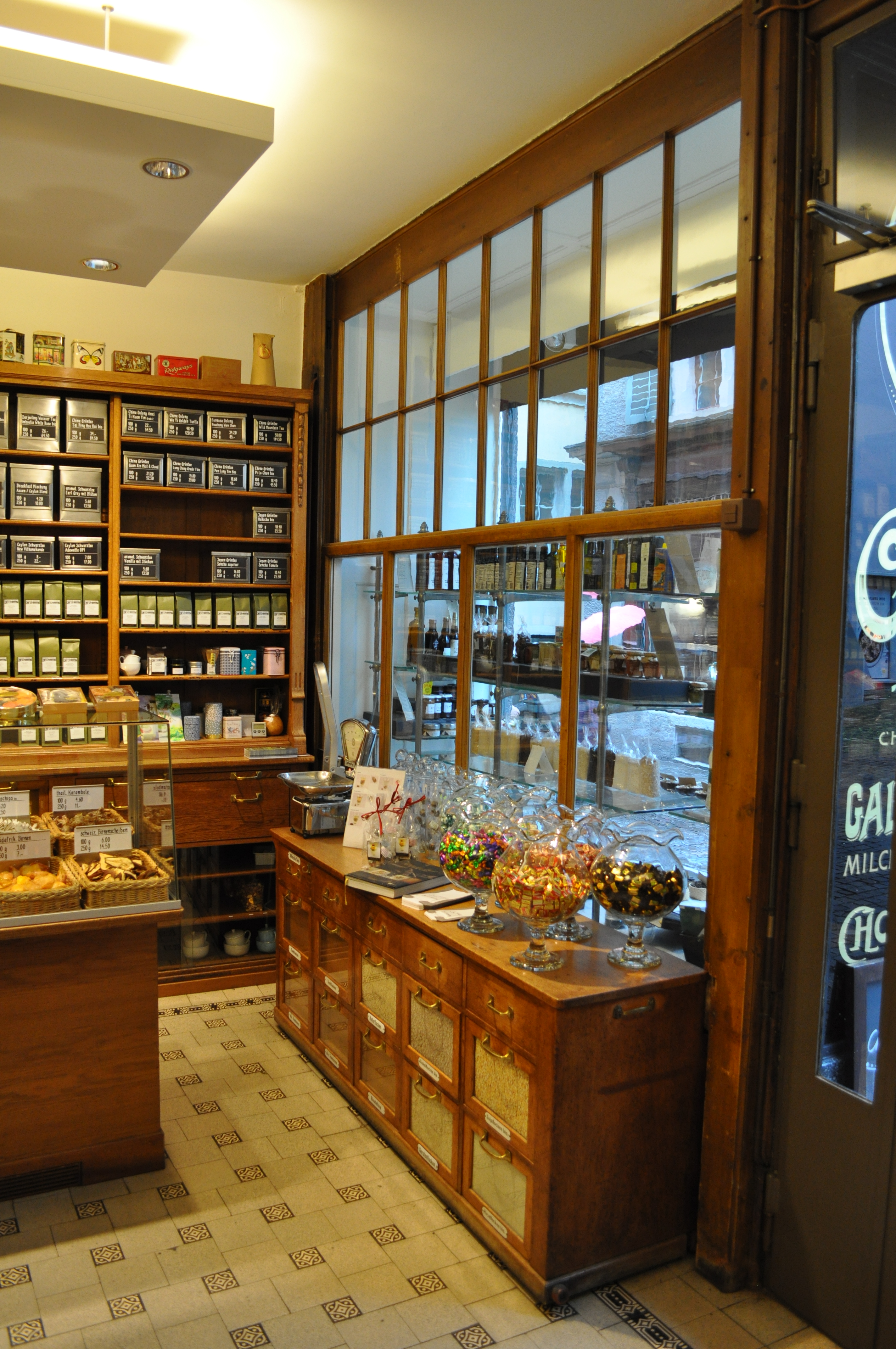 Old Town Zurich, Switzerland
Shop windows that display all kinds of coffees, spices, and other bakeries.
The lower parts of the display windows can be pulled up with a pulley to arrange the products. People enter the shop through a glass door in the middle.
The glass facade let a lot of light enter and lighten the small inside space.