Corridor window ,
1865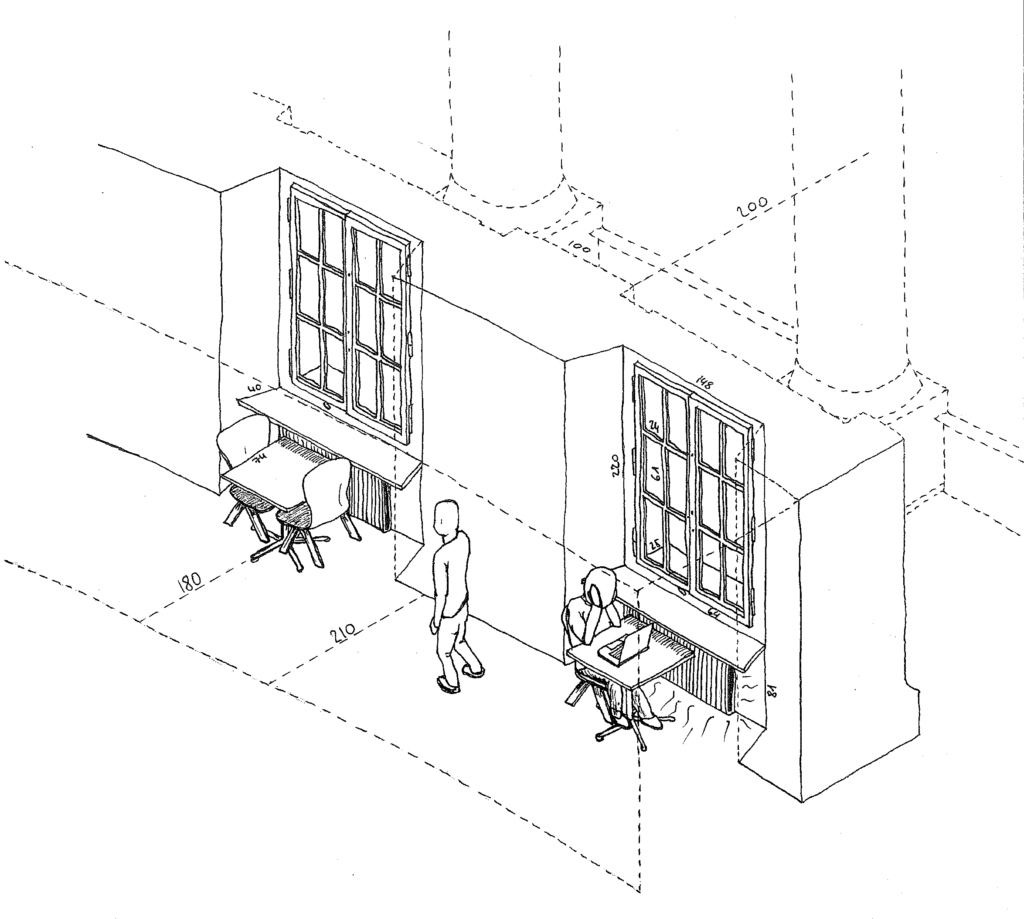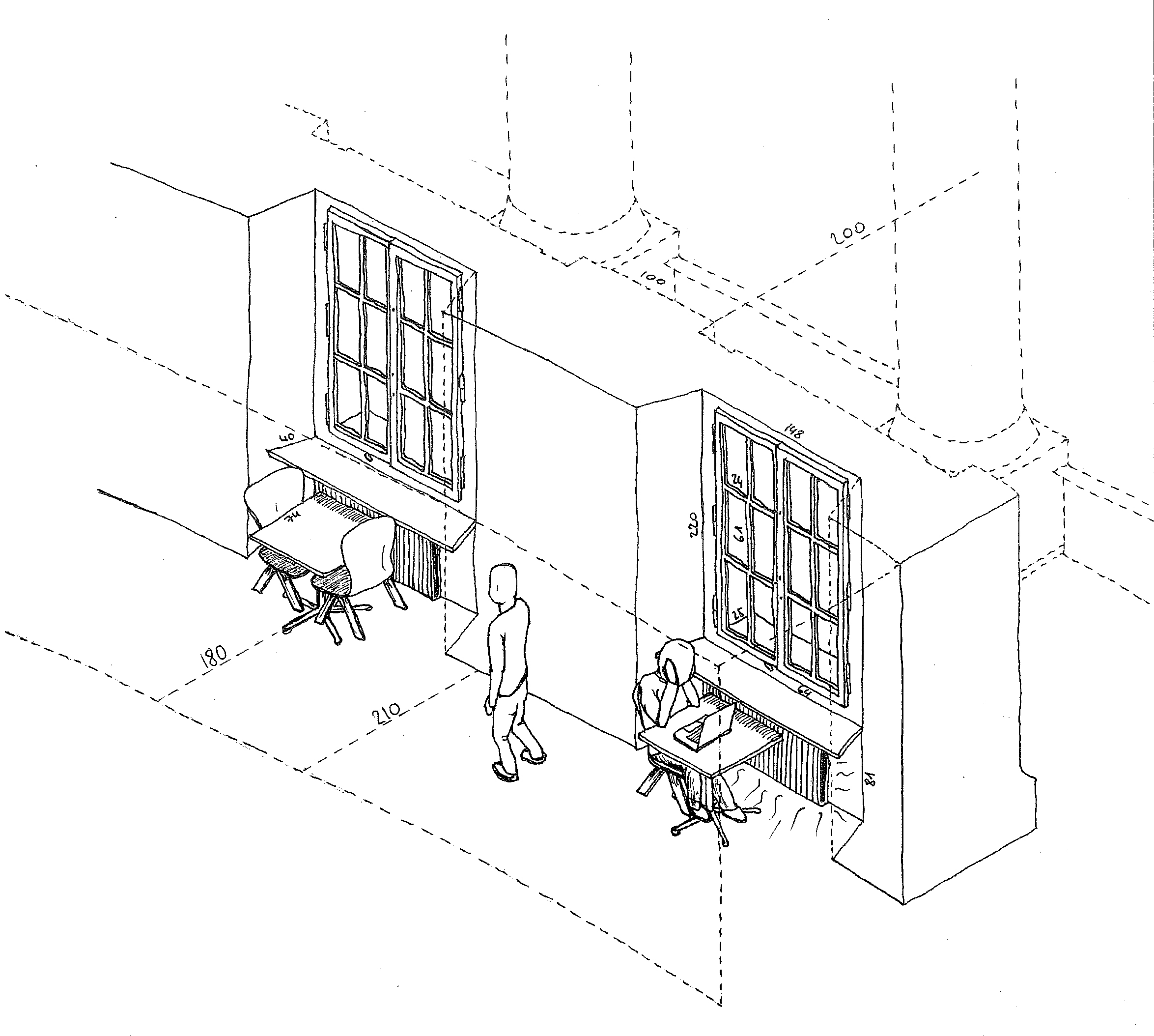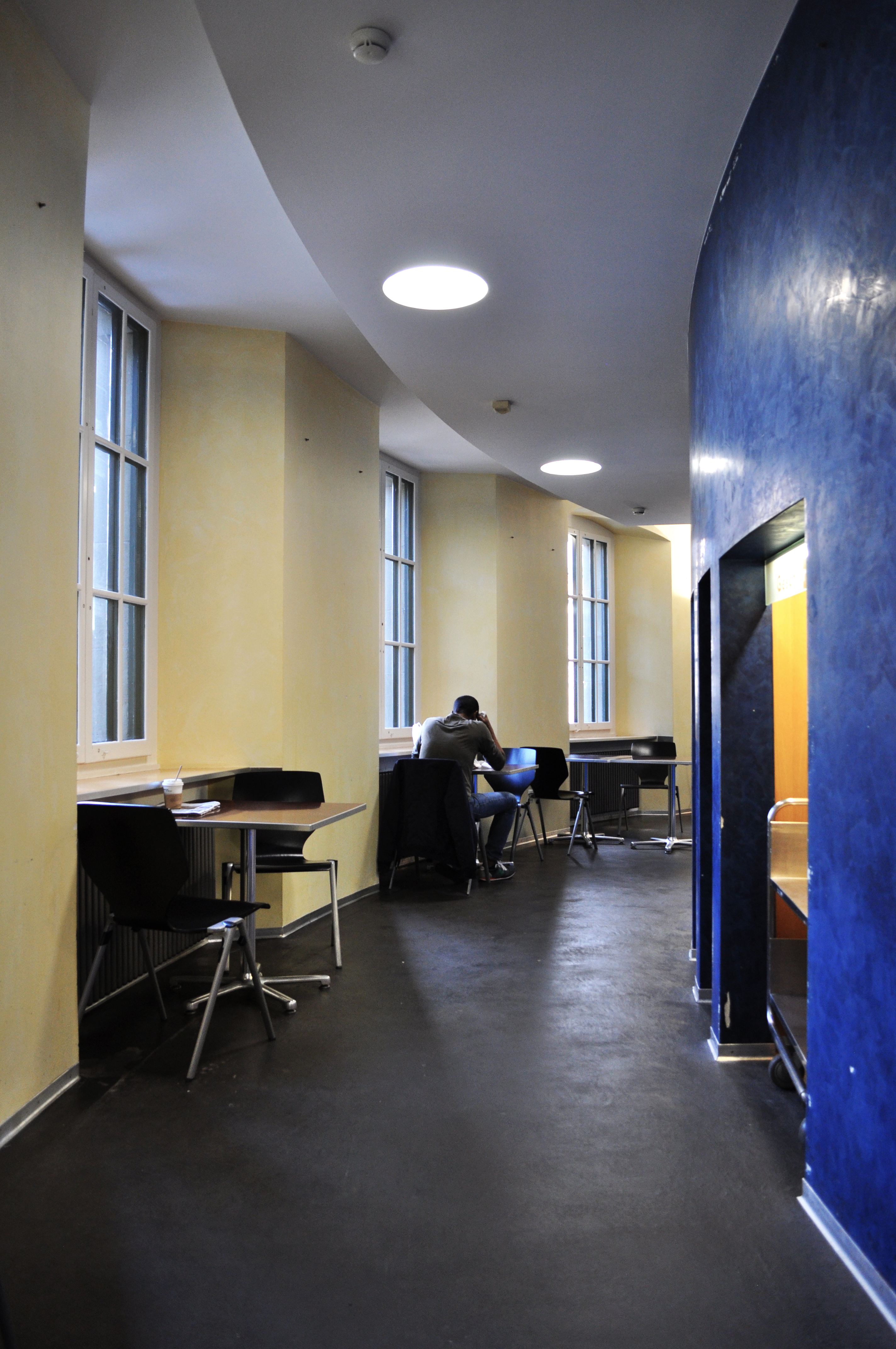 Hauptgebäude, ETH Zurich, Switzerland
Corridor window in the Hauptgebäude of the ETH Zurich, built by Gottfried Semper in 1865 in downtown Zurich.
The corridor has a circular form. Each window has a single table in front of it with one or two chairs, for the students to work in a brightful space, despite the narrow space.
The glass windows have two wings, divided in six parts with a wooden frame. It's now not possible to open them.