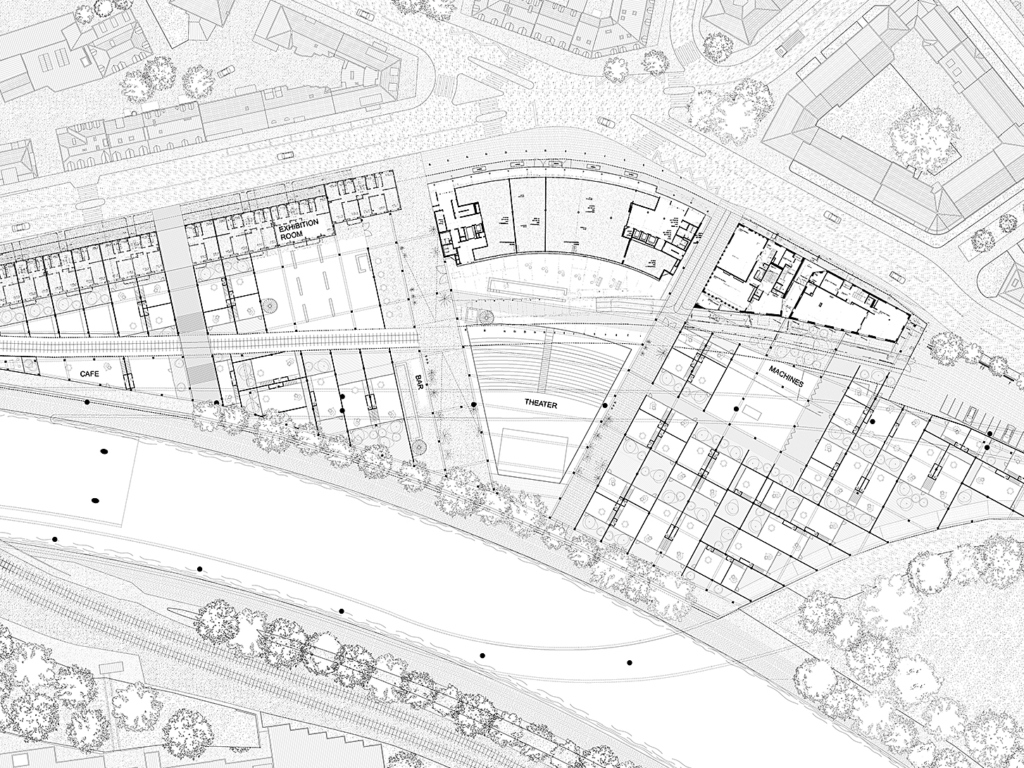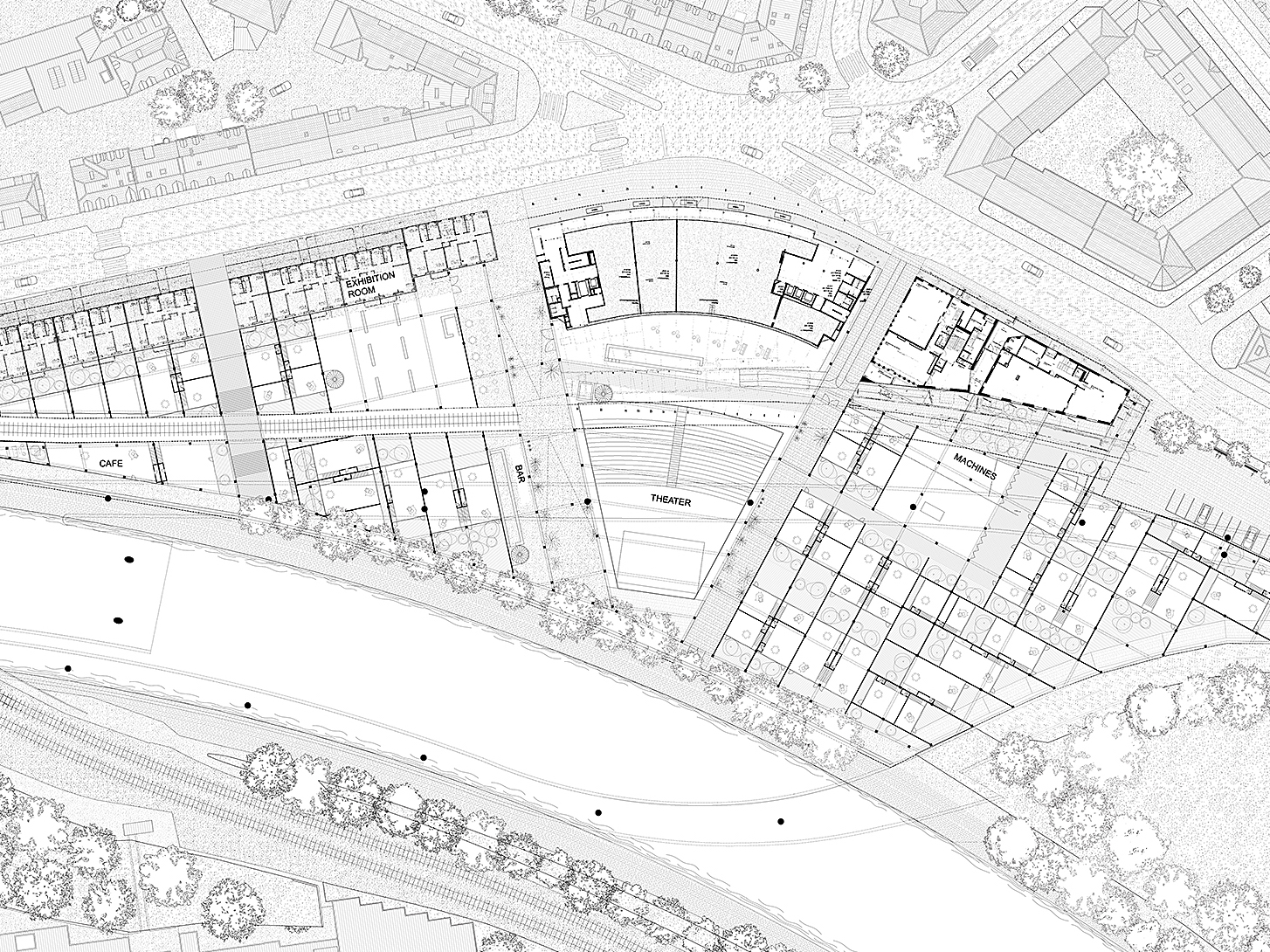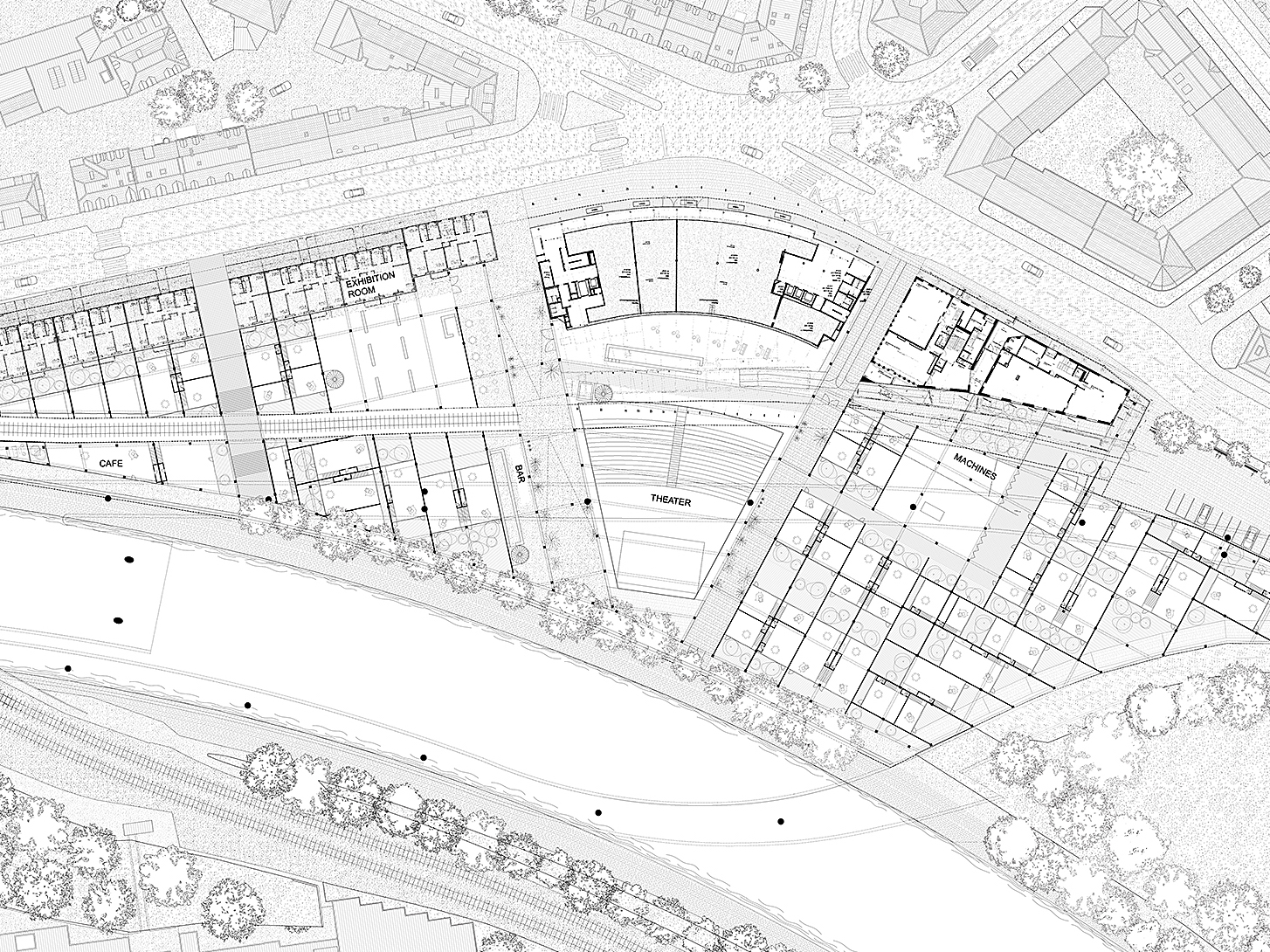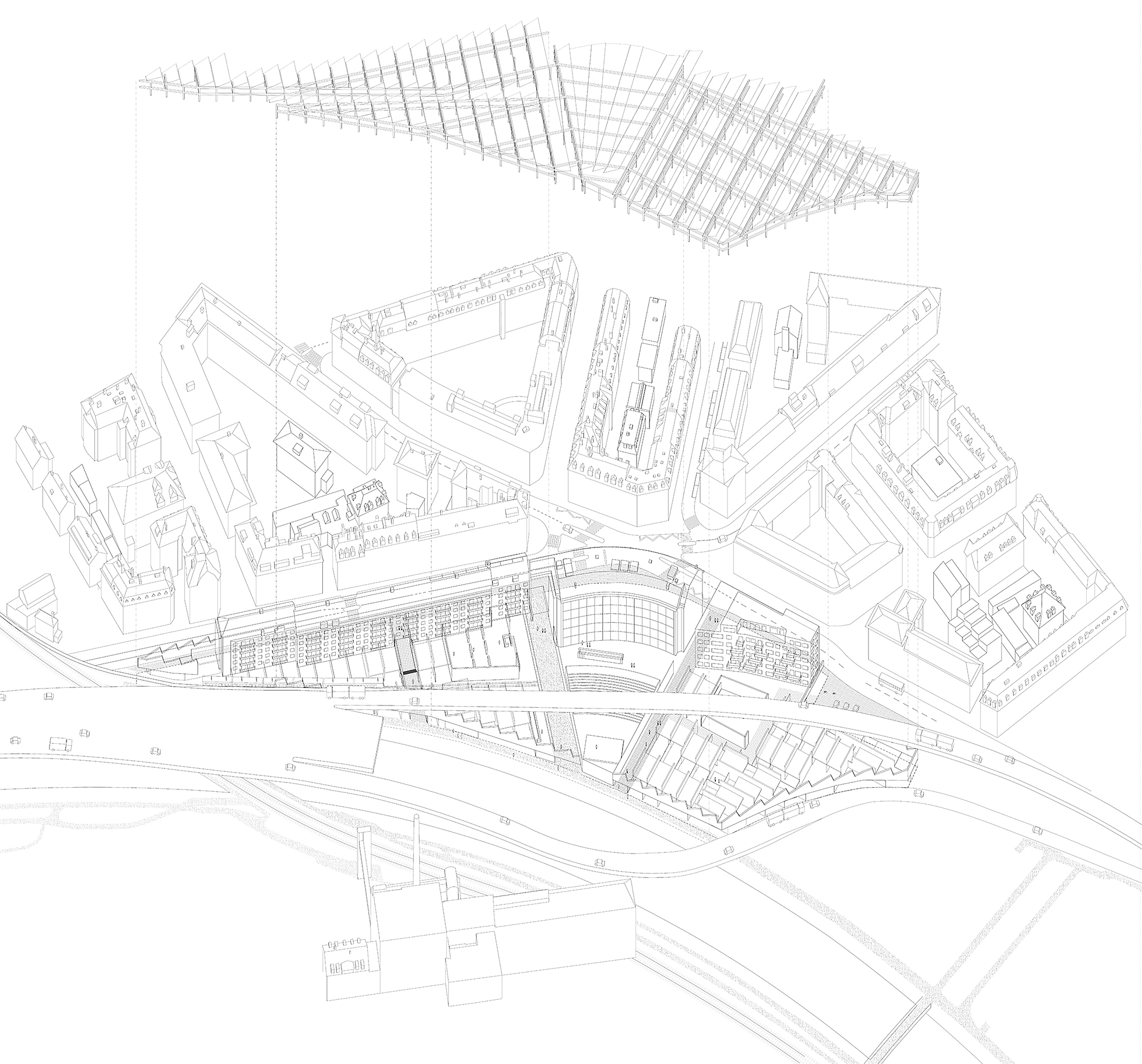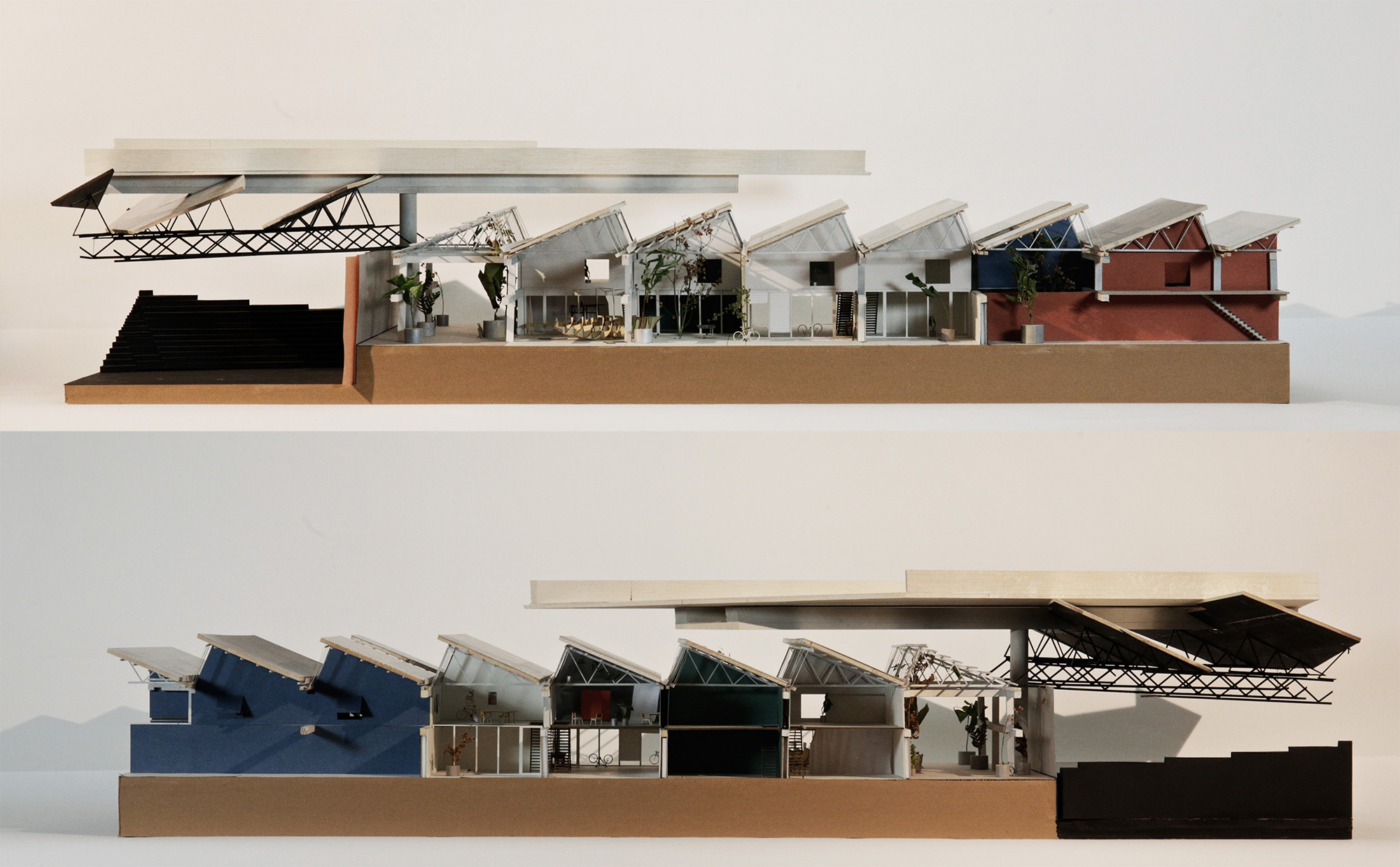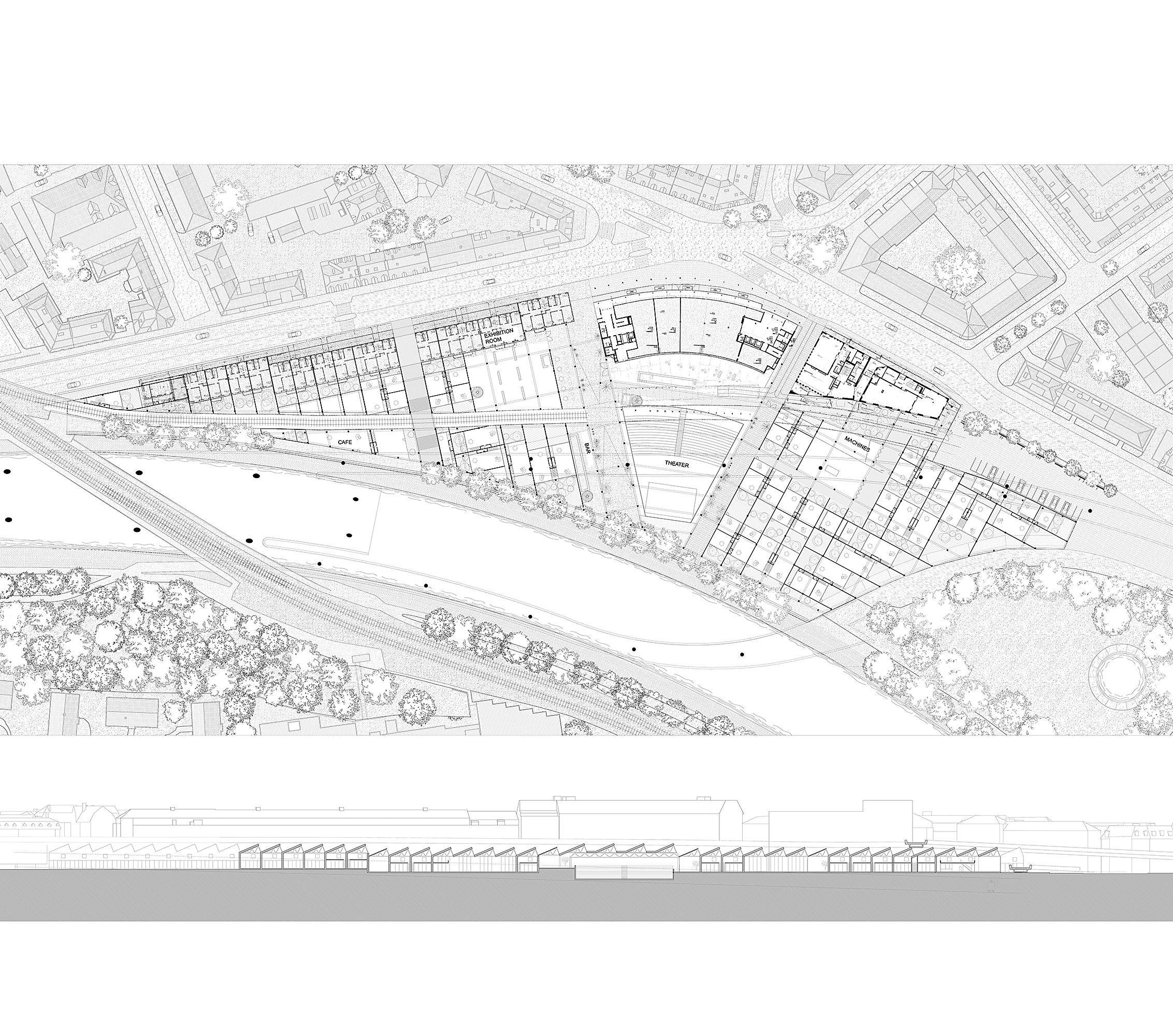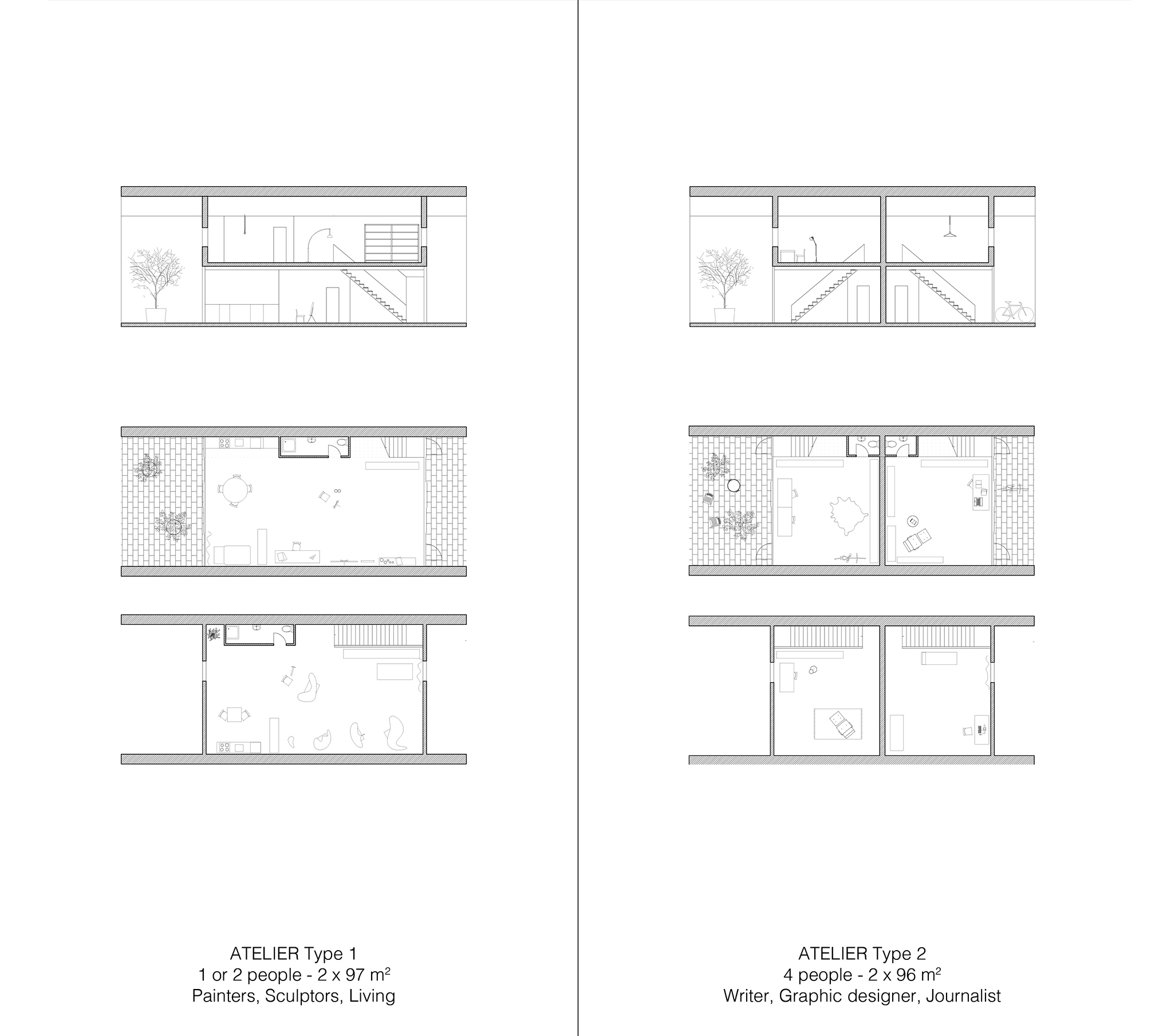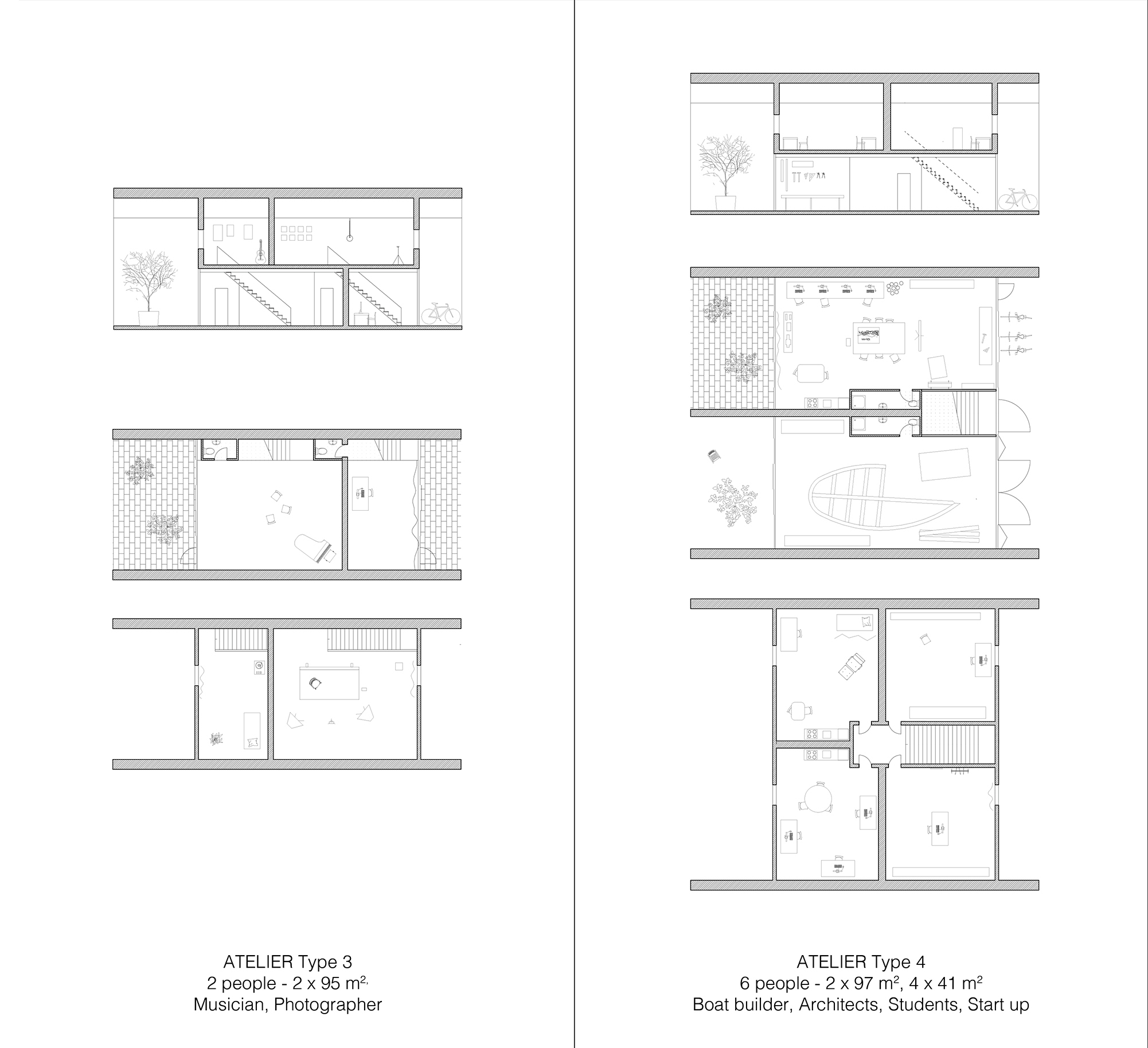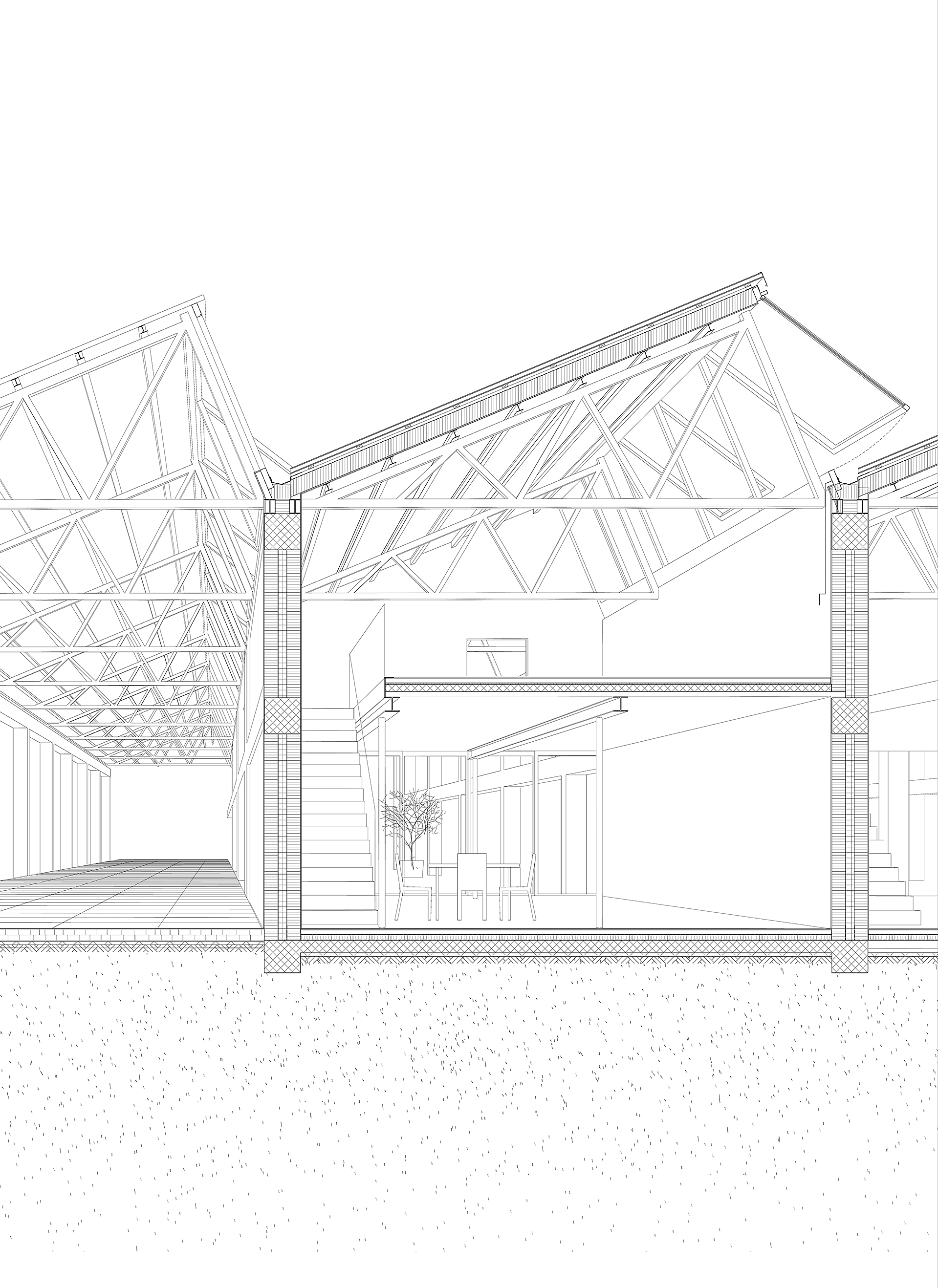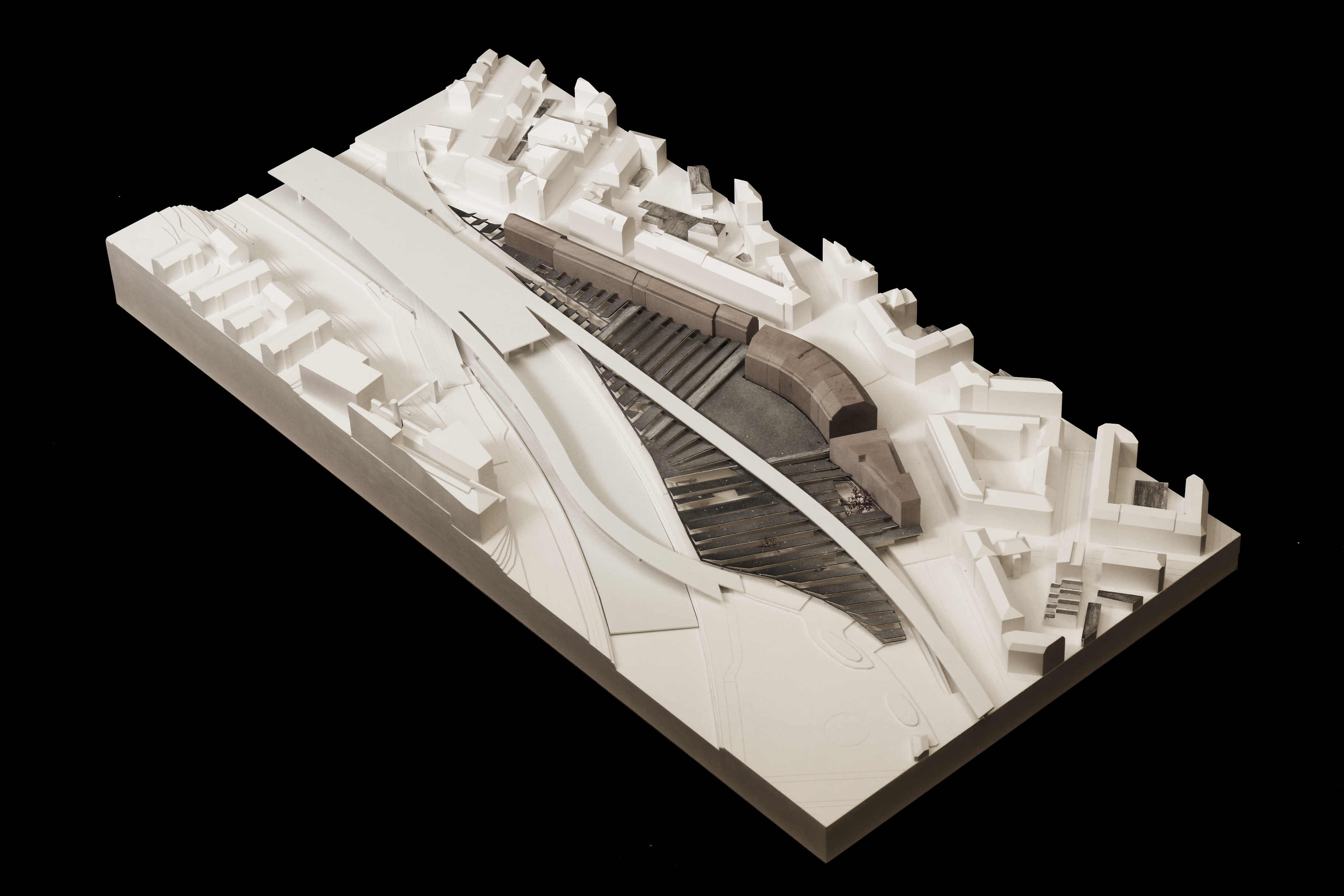 Wiedikon, Zurich, Switzerland (Diploma Thema B 2019SS)
A complex of artists' ateliers, houses, and various programs such as galleries and fabrication space.
Inspired by the courtyard atelier building typology in Zurich, the dense two-story sawtooth roof structure provides natural lights and courtyards for various ways of living and artistic creation.
Urban dwelling typology integrated into the vibrant densification of riverside semi-industrial place.