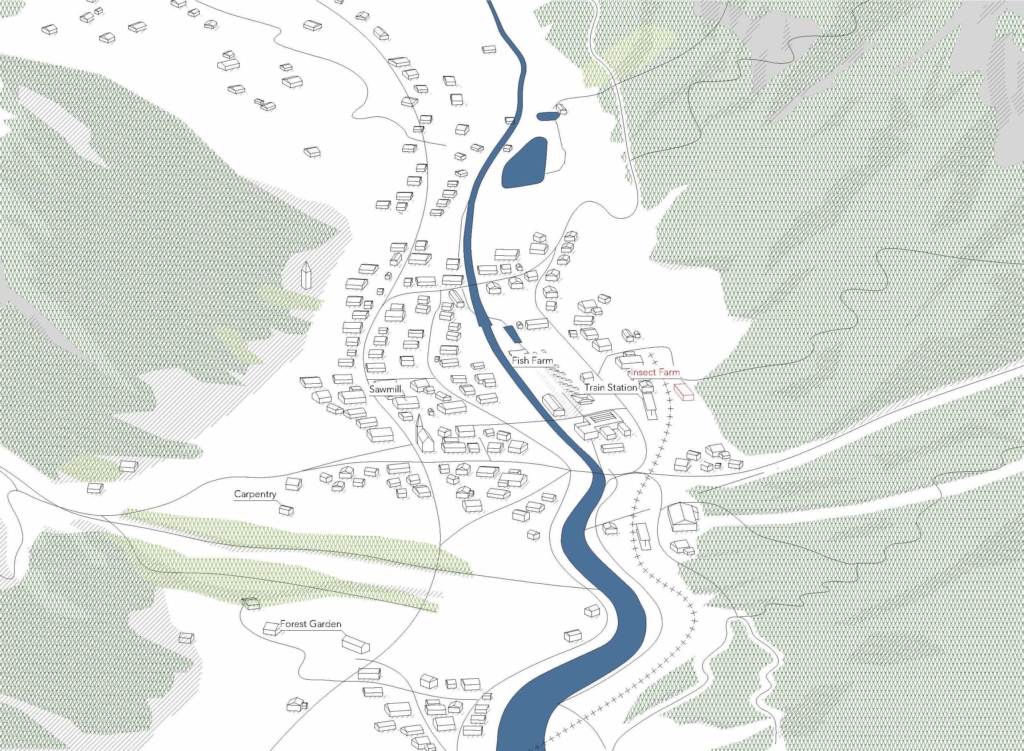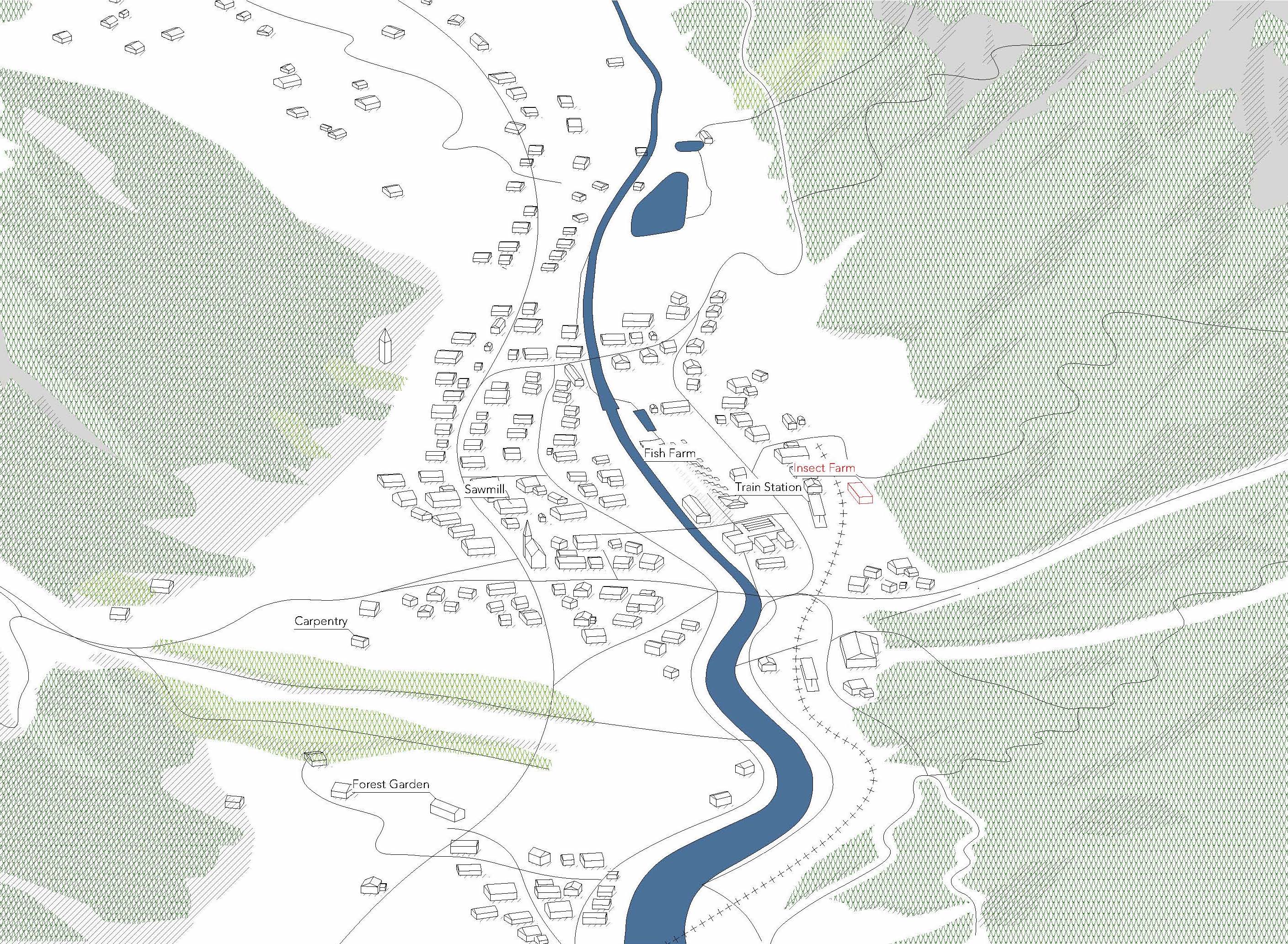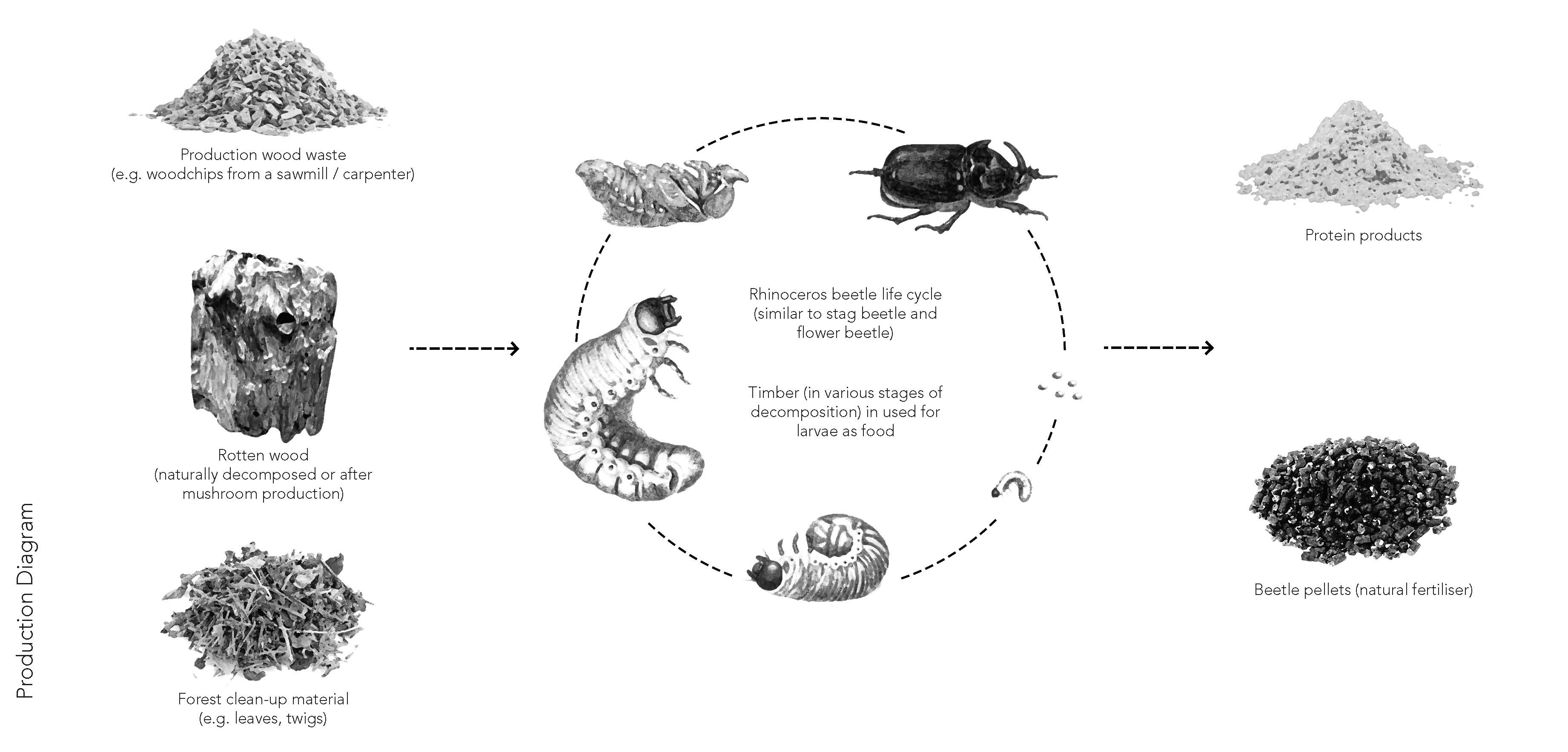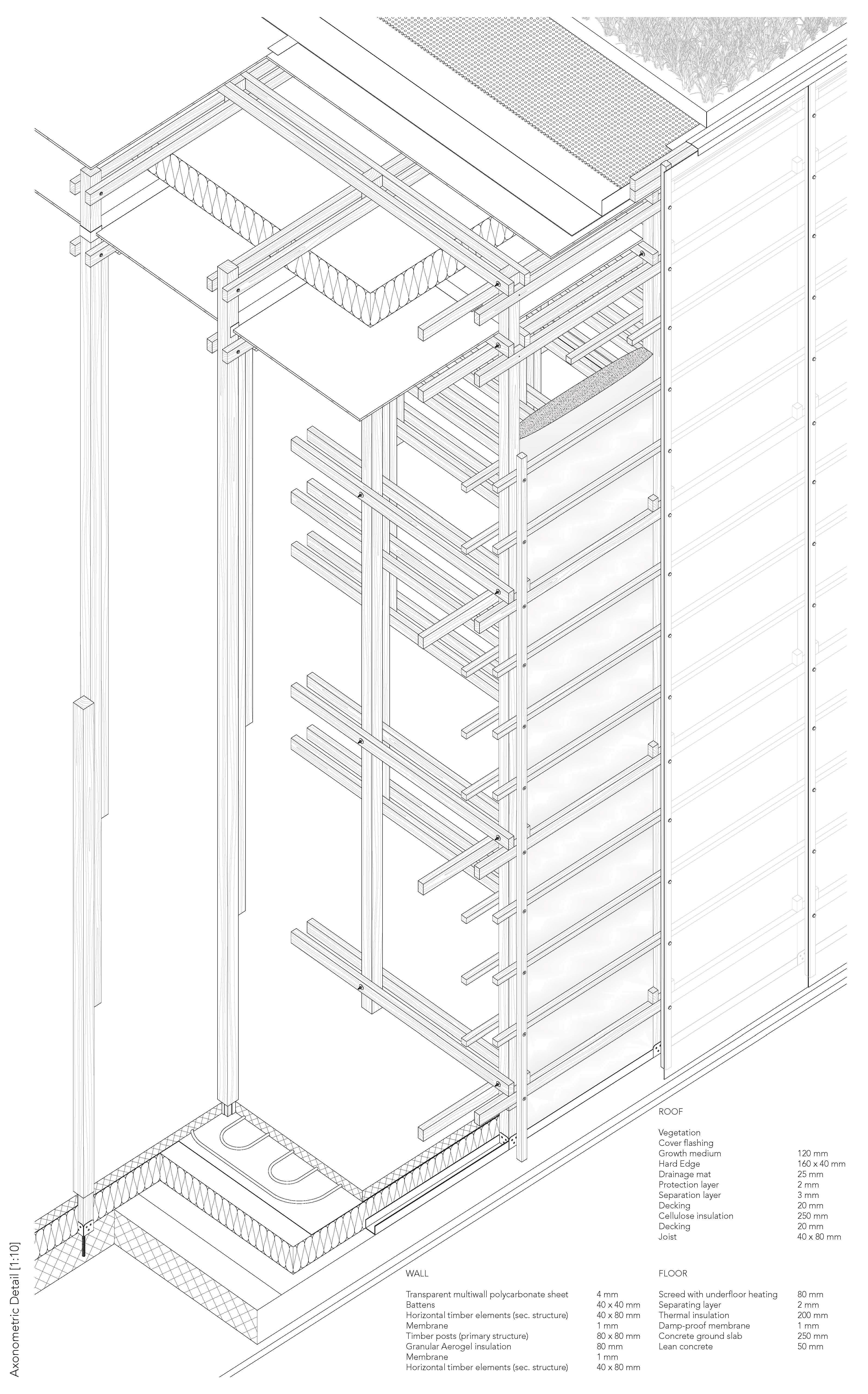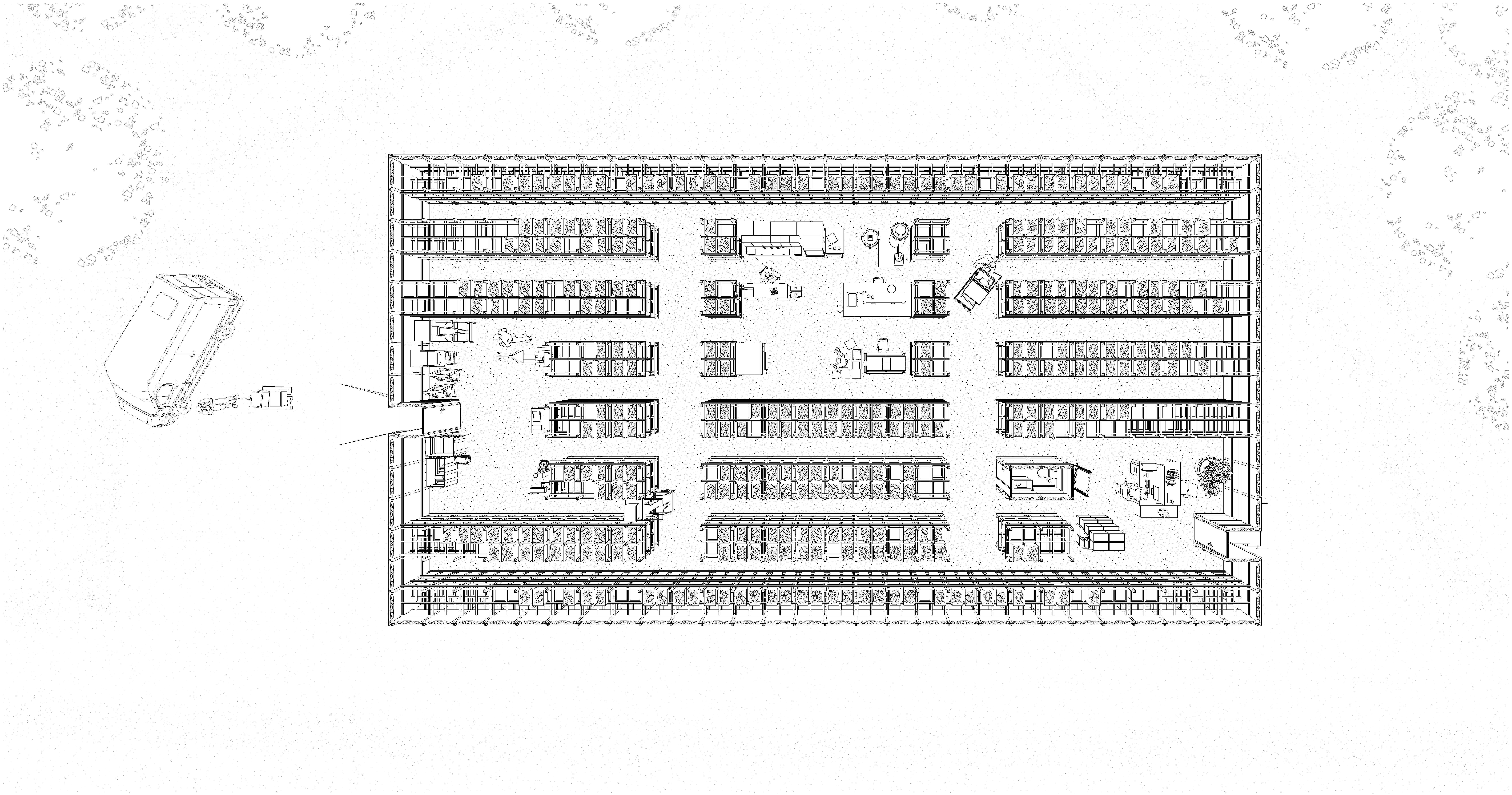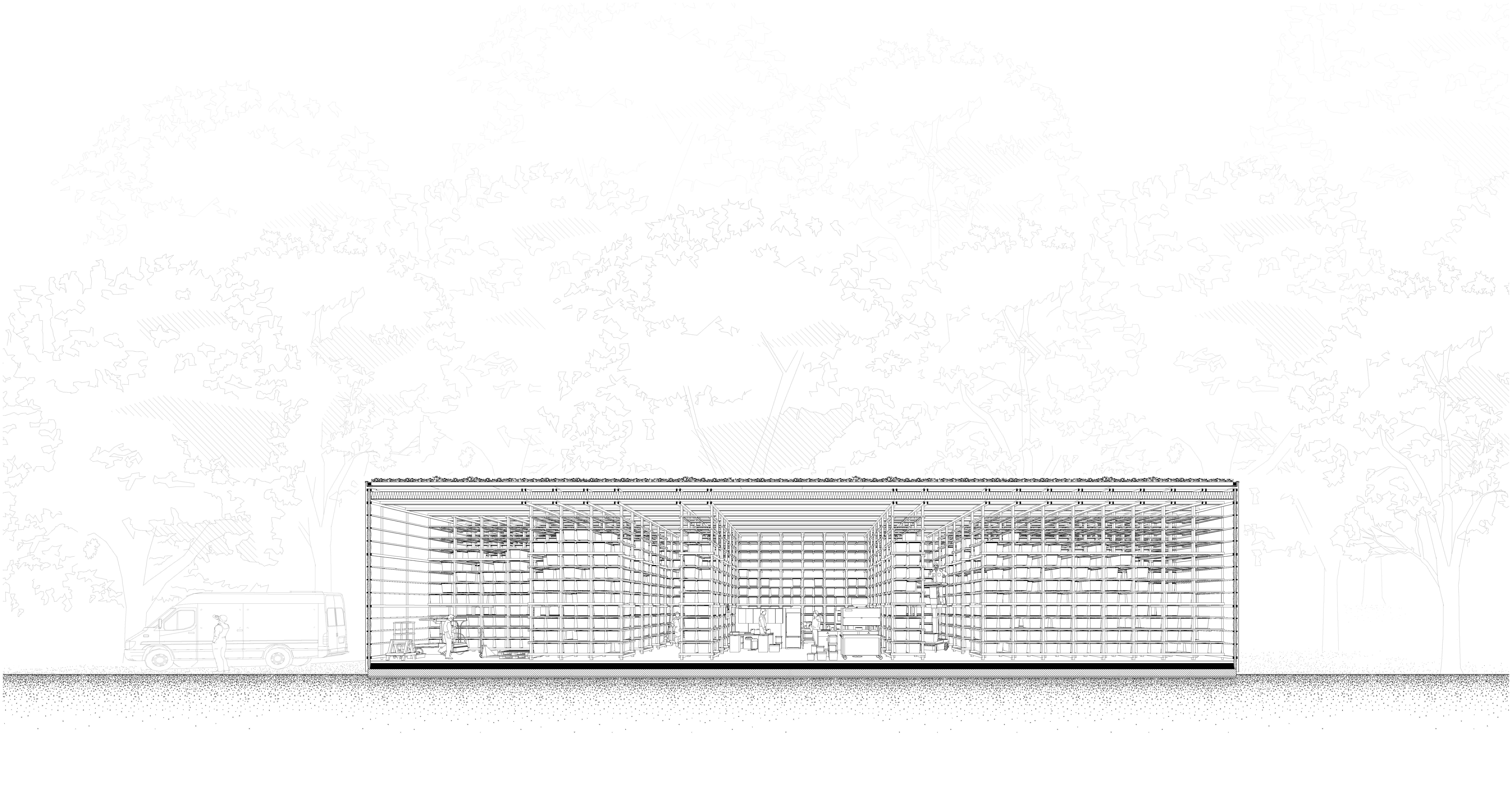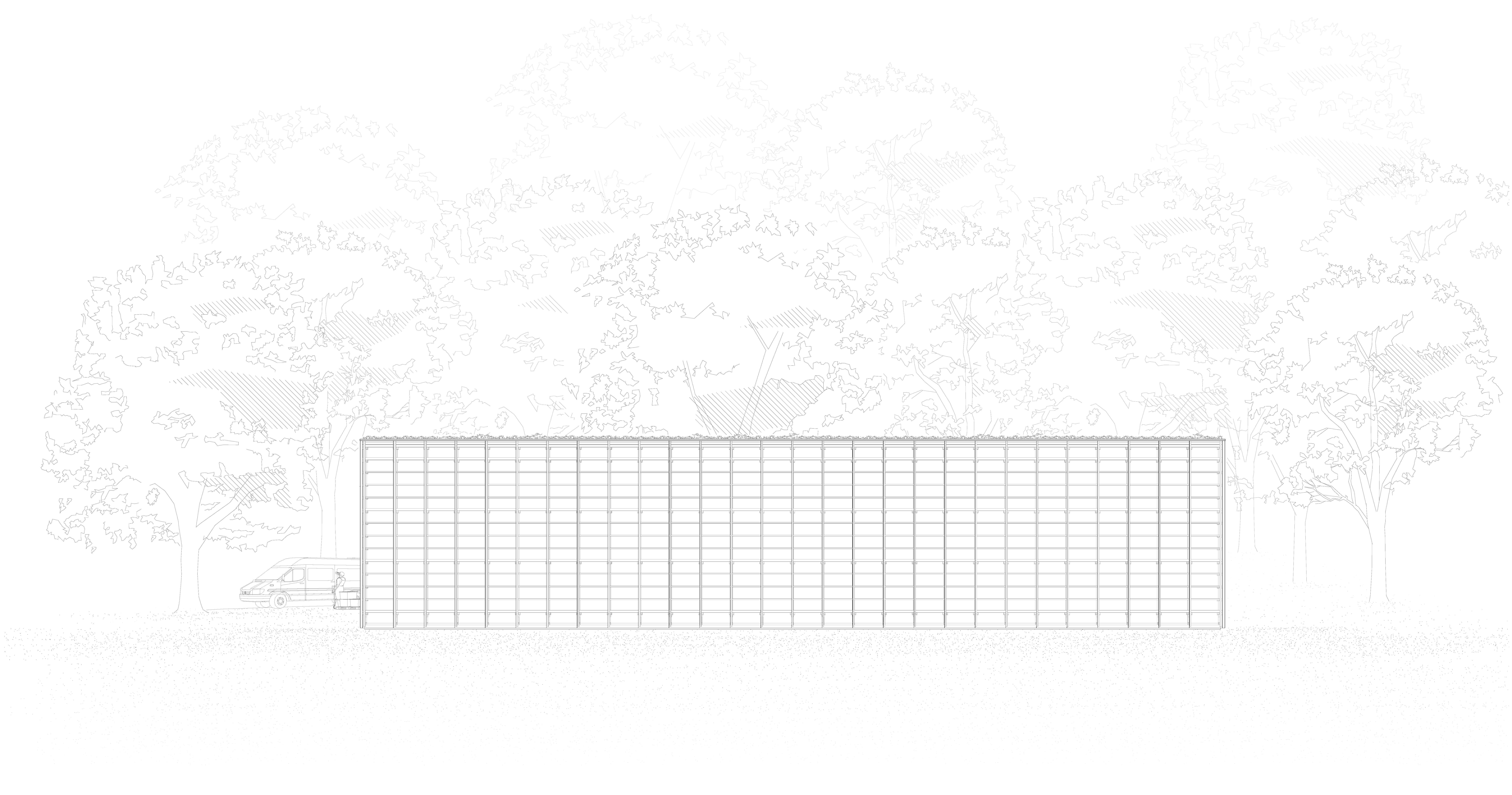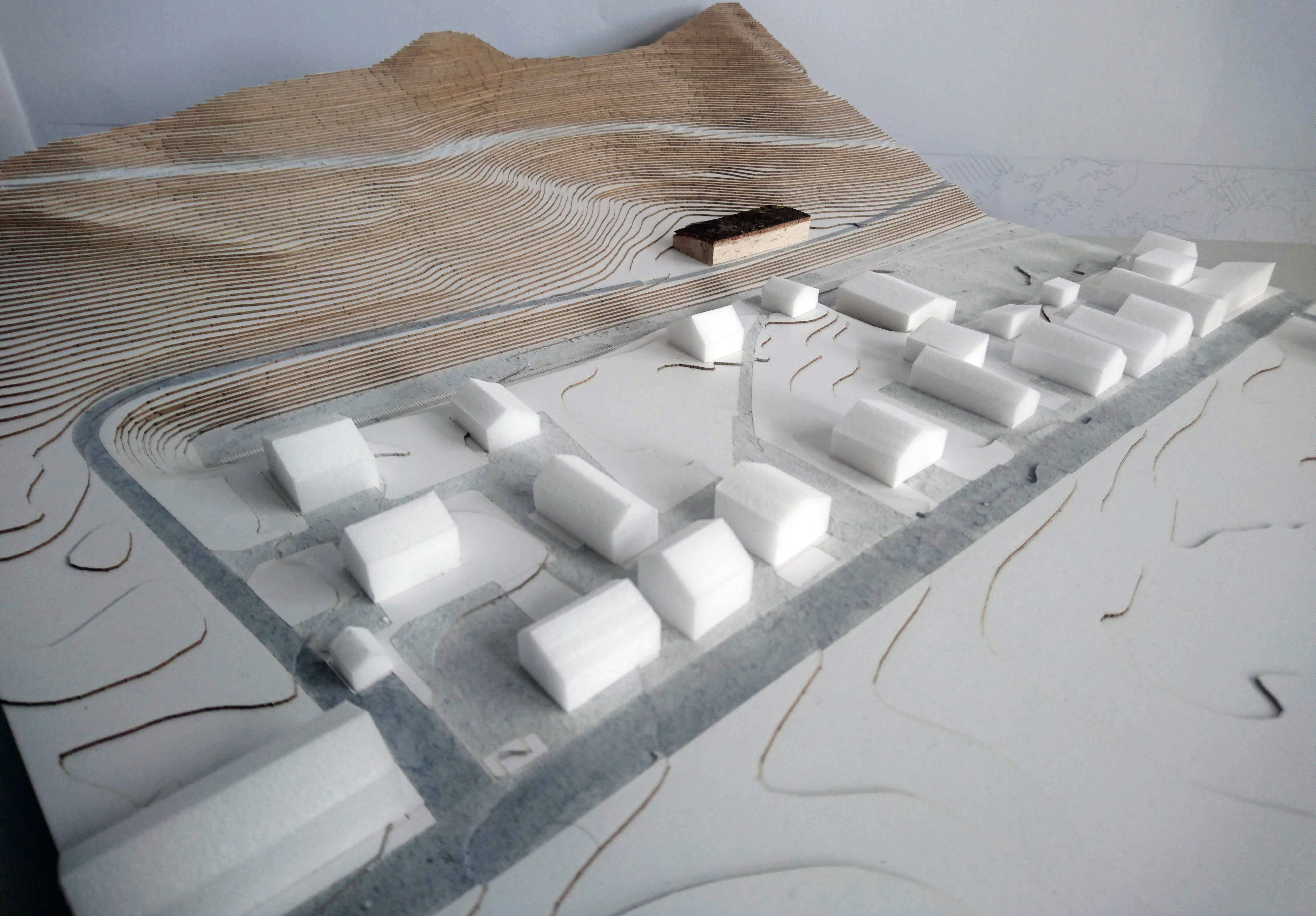 Linthal, Glarus Süd, Glarus, Switzerland
Insect Farm for an organic production of protein and natural fertiliser out of wood waste.
The building is made out of a simple square shaped timber structure.
It is based on a modular structure, having a beetle box as its smallest element - four boxes in a square form a grid for the primary structure.