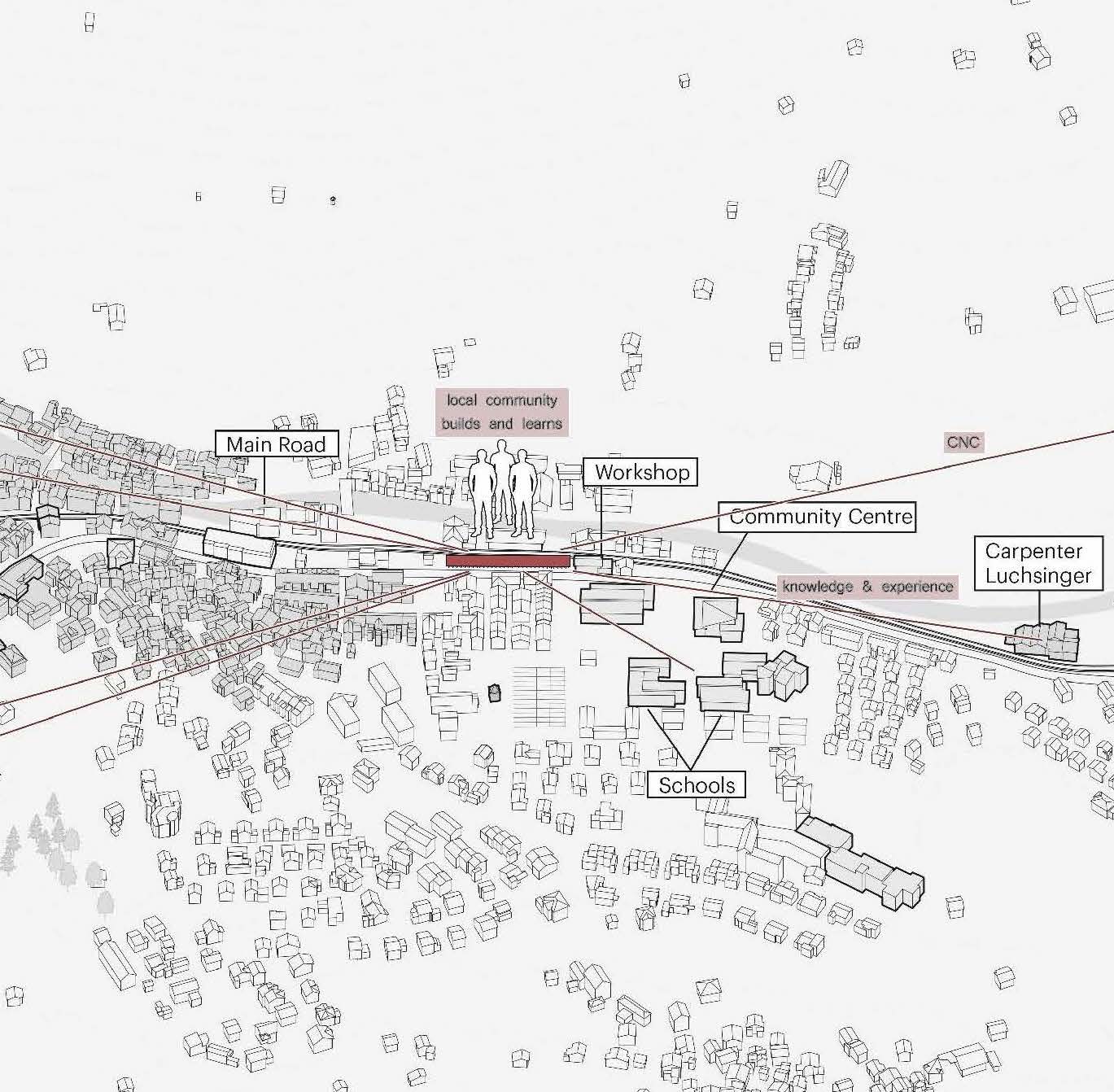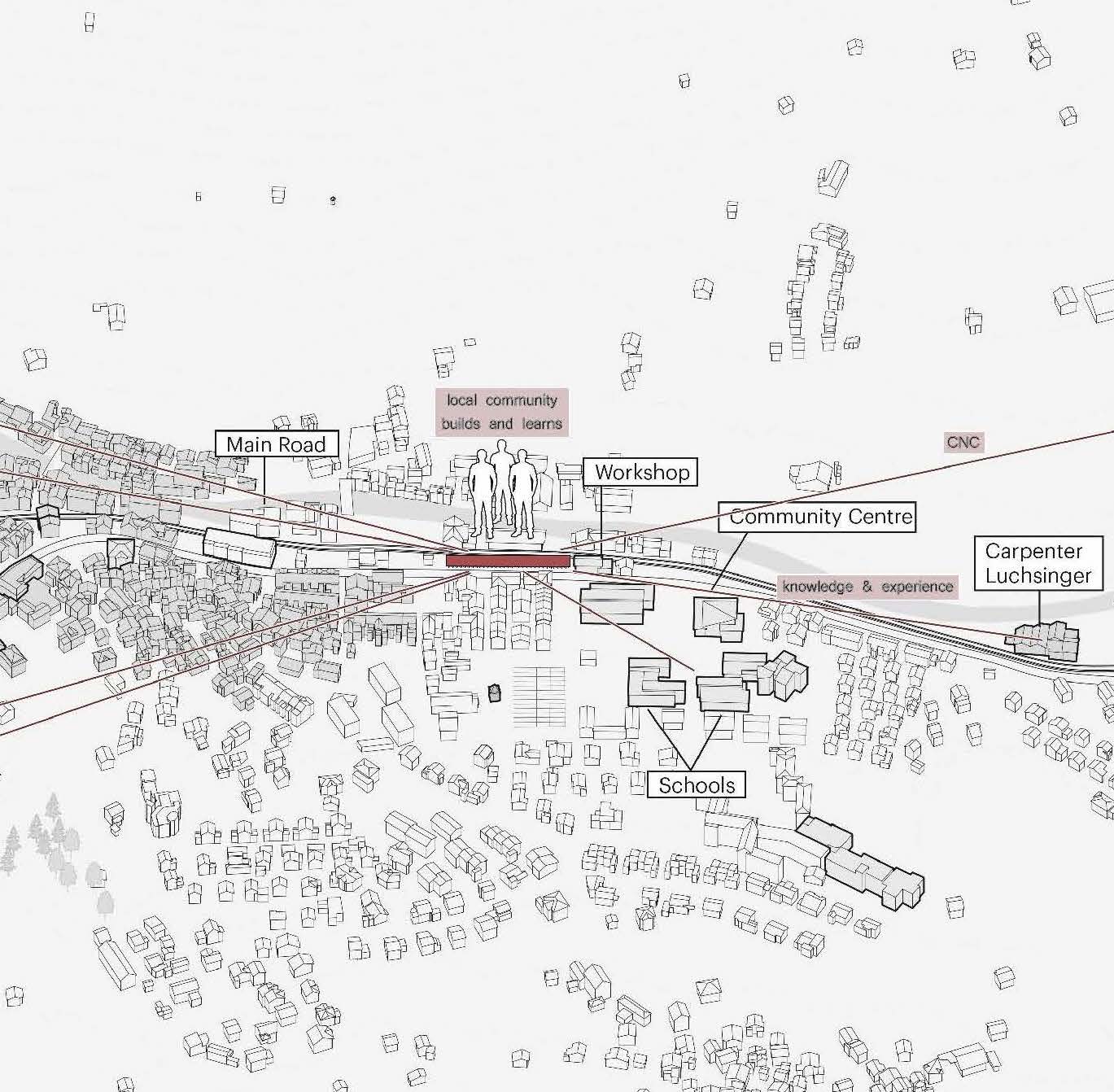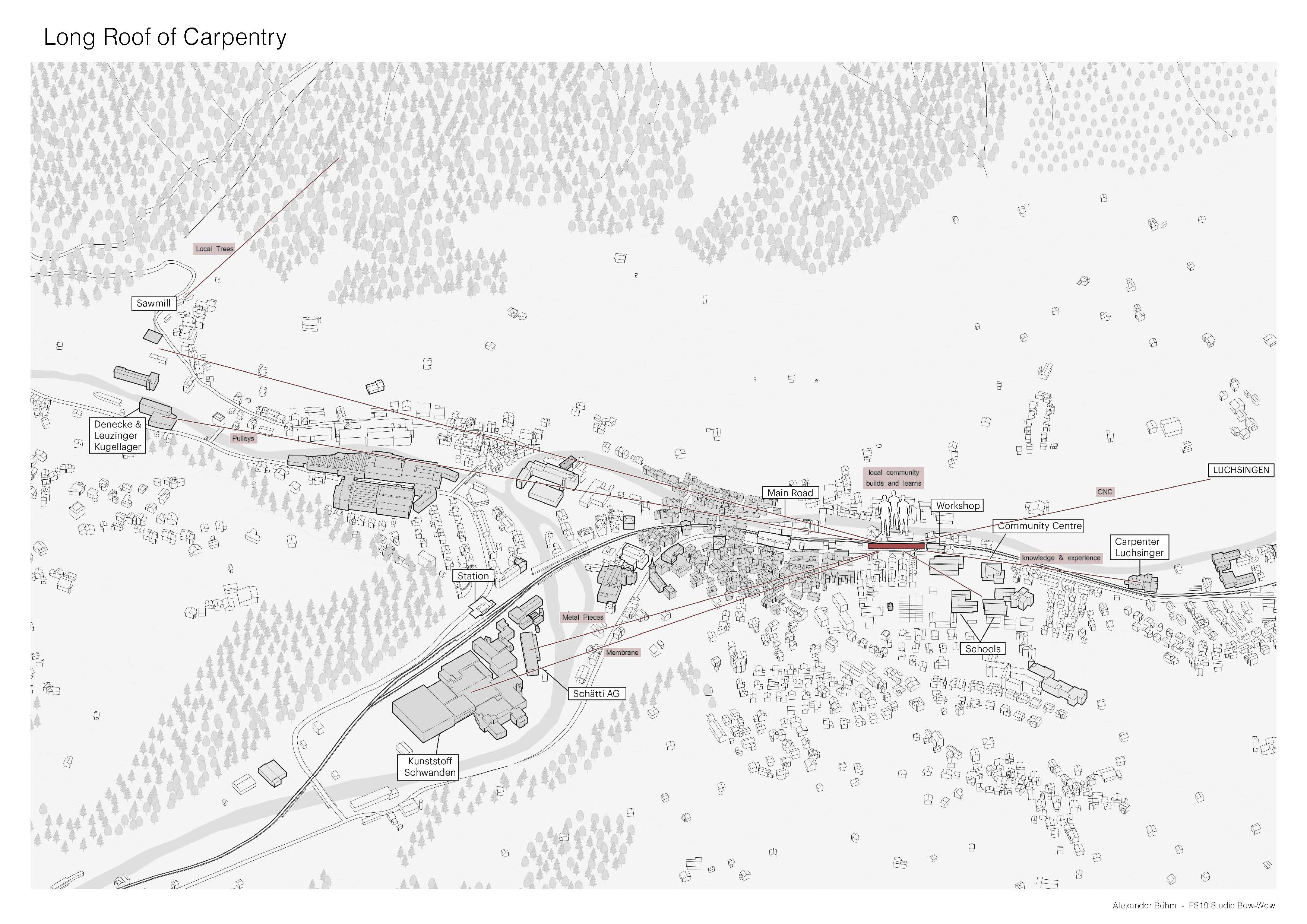 Schwanden, Glarus Süd, Glarus, Switzerland
A long roofed community space to foster timber culture and craft
Concerned with preserving the knowledge and skill of carpentry, making it easier for young people to explore the craft and strengthening the community by creating a public community space for woodworking and social events.
The roof will be built by the community itself over a long period of time. The structure is simple to build and members small to allow easy handling.