Public Drawing – Illegale Fireplace South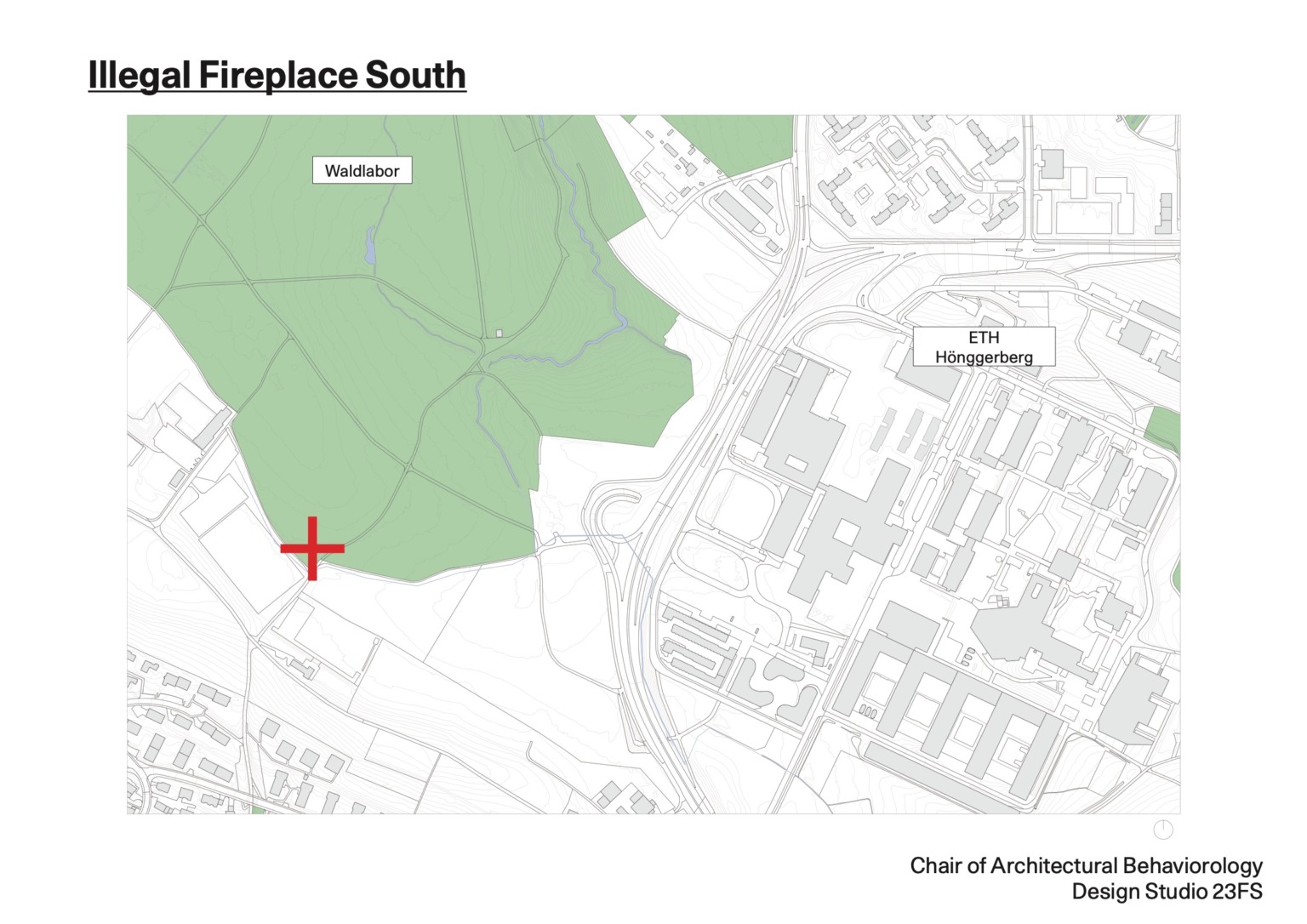 Waldlabor
This place is defined both as a hidden observation deck and easy accessible meeting place. In summer this relation intensifies and Illegal Fireplace South becomes a cocon, located directly adjacent to central junction of the recreation area.
Five promenades meet and bring ashore various walkers, leisure athletes, commuters and operators of forest and city maintenance. Only few pedestrian minutes lead here from the neighbourhood Höngg and Campus ETH. Agricultural fields and sports grounds subjectively enlarge this distance.
Users of this space are teenagers, adults, and most of all children, who discover the forest in a safe framework. It is also an ideal spot for roe deers, hedgehogs and other forest skirt animals, which is why the fireplace is unwelcome.