Public Drawing – The Cliff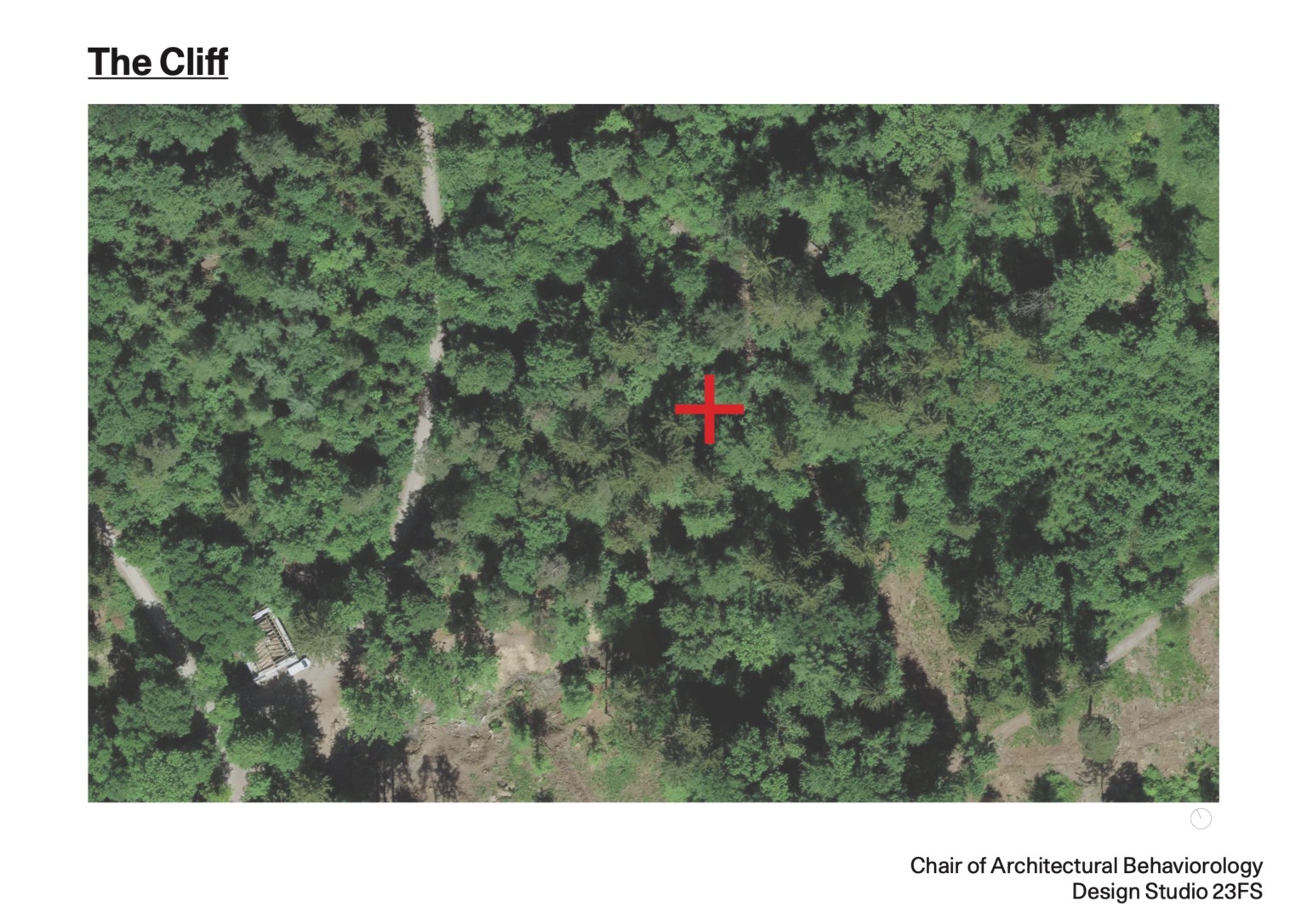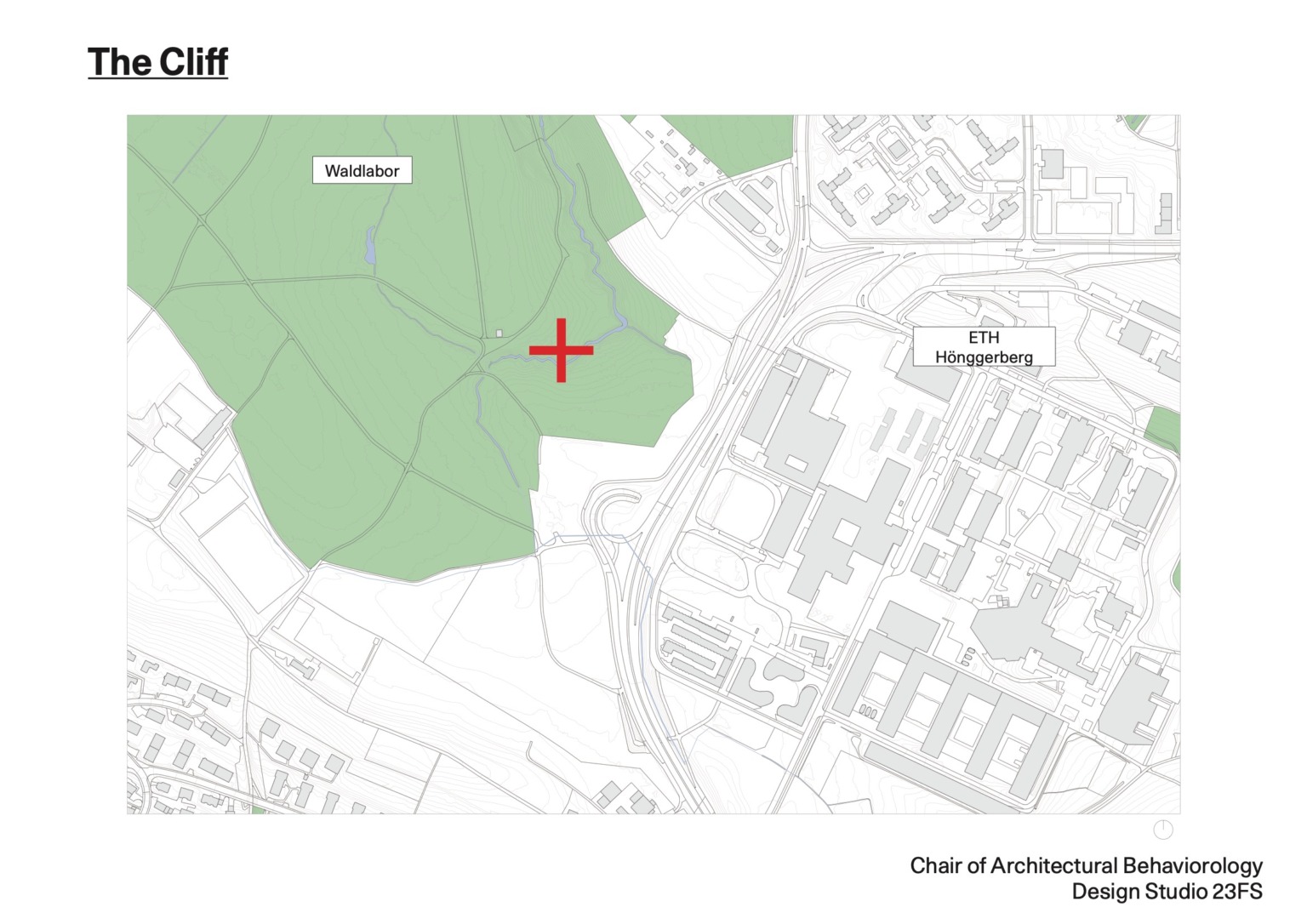 Waldlabor
The Cliff serves as a place for humans and their dogs to relax, exercise, and get some fresh air, but simultaneously offers a great number of areas which stay untouched by human visitors, such as the thicket or the other side of the Cliff, where animals live undisturbed.
Another group of actors are children, which often come by with their daycare guardians to play in the woods. They make use of the Cliff as a natural, earth-made slide and grab onto exposed roots which act as climbing aids. Elements around the fireplace like a table and some benches made from concrete and machine-cut wood.
However, the Cliff is still a place where one can take in the richness of nature and explore the wildlife by spotting all kinds of forest inhabitants or listening to the sound of the stream and the bird songs.