Public Drawing – Illegal Fireplace North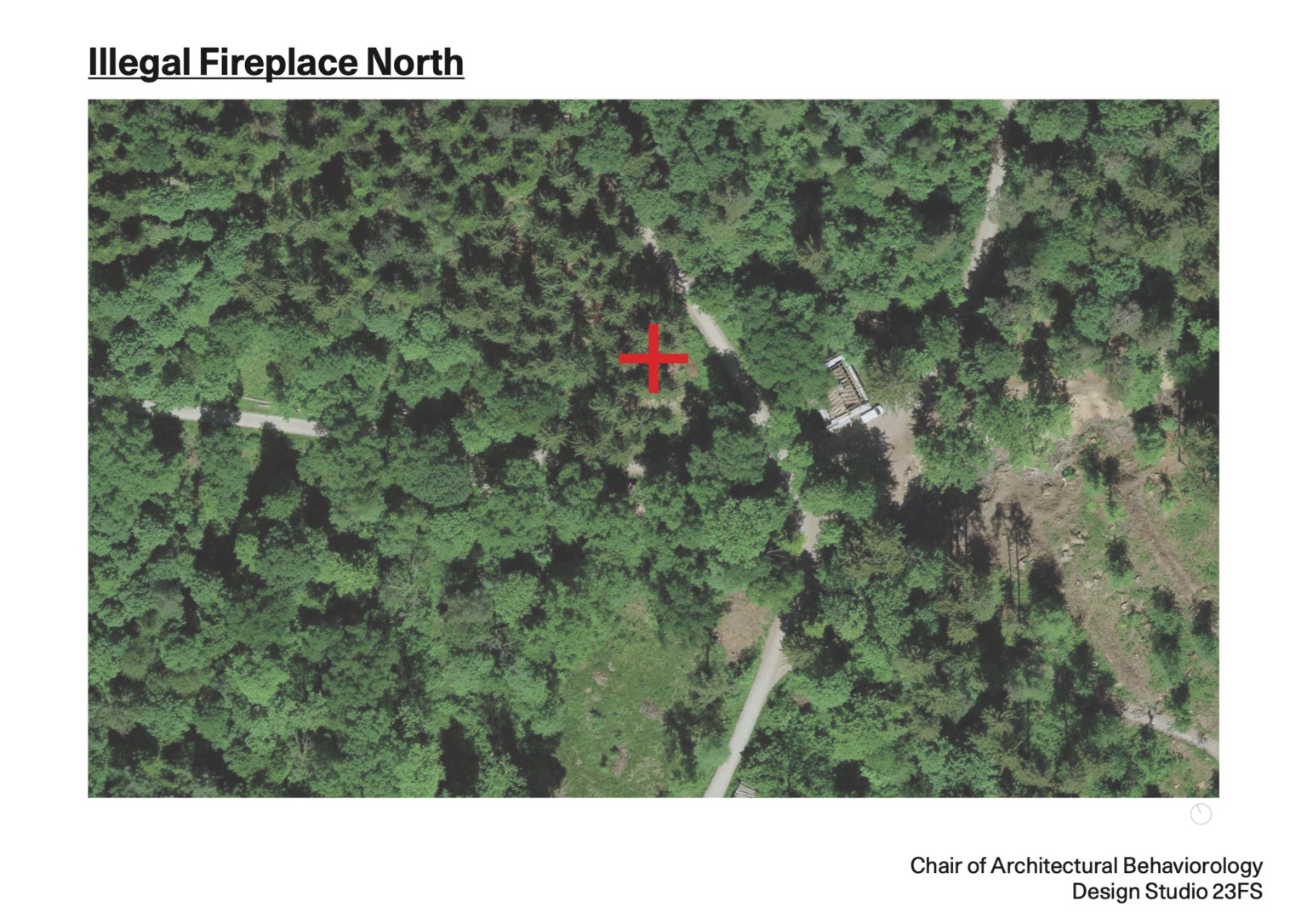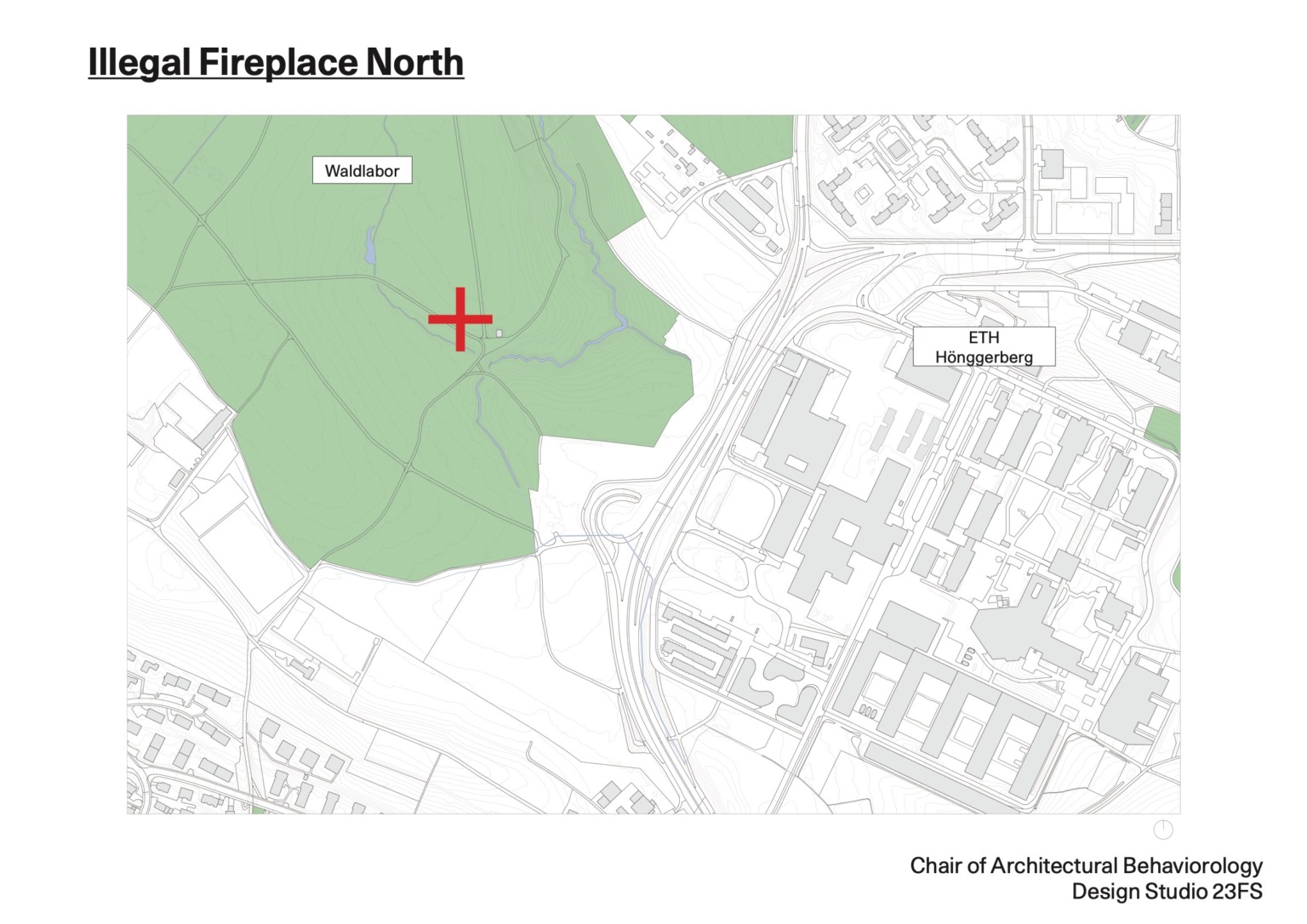 Waldlabor
The illegal fireplace is located on an elevated site, which overlooks a crossing.
Originally established by a kindergarden teacher, the fireplace is now being frequented by different kinds of people.
A multitude of actors contribute to the preservation of the fireplace; the acidic soil covered with pine needles makes the fireplace accessible, while the translucent terrain to the south-west of the fireplace lets in the afternoon sun.