Public Drawing – Student Village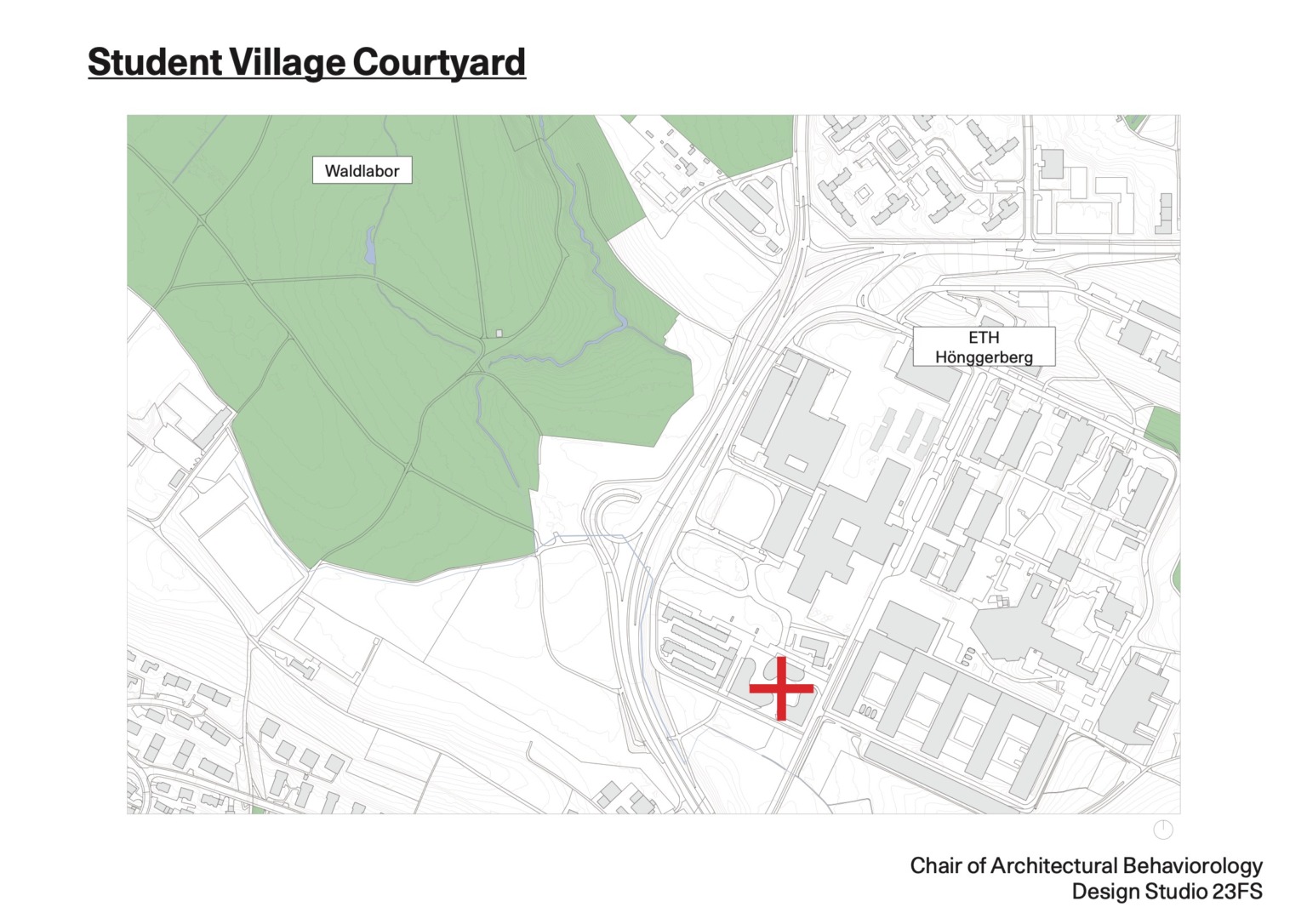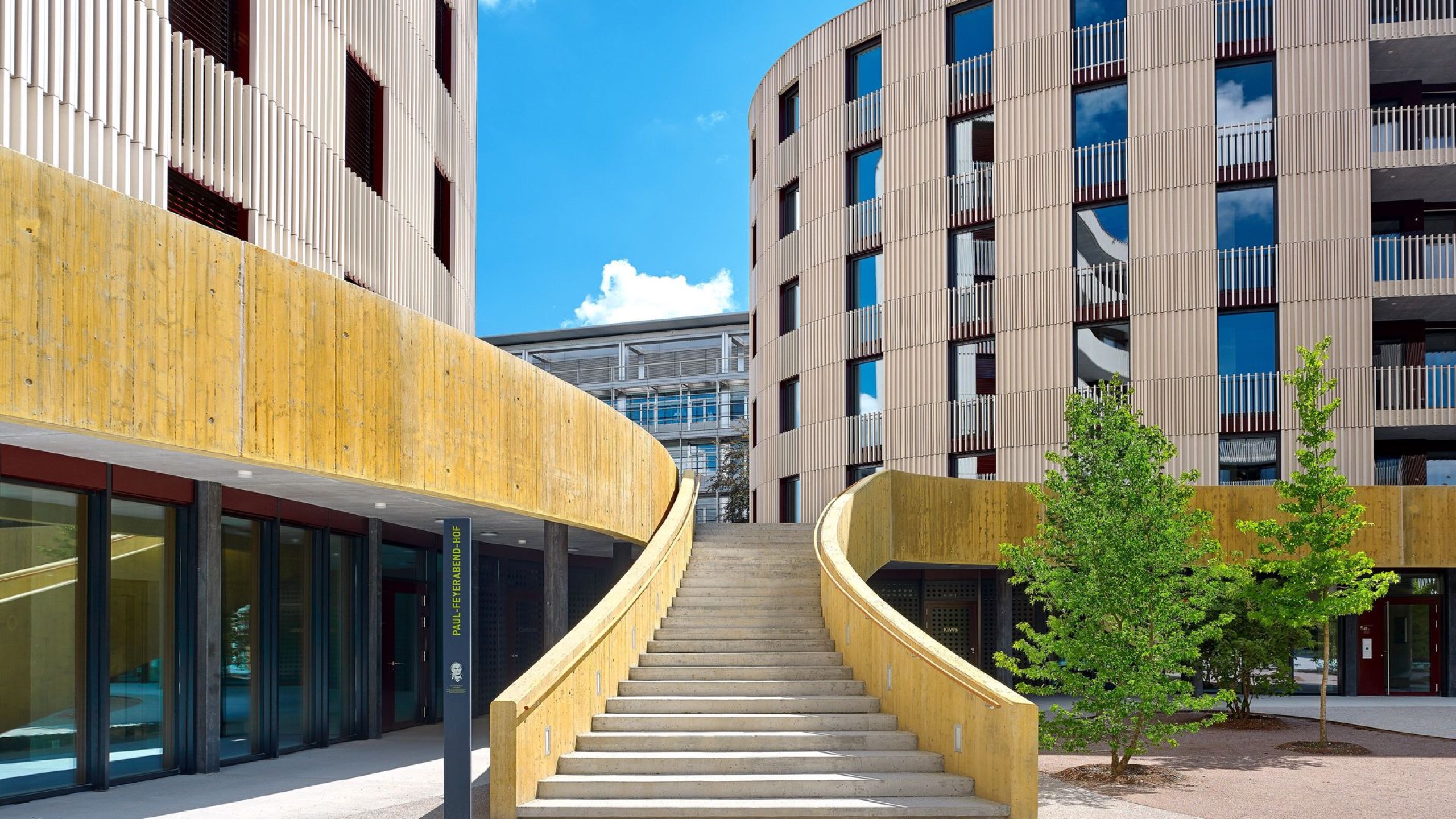 ETH Campus Honggerberg, Zürich
Nestled between the modern campus and local farmhouses, the Student Village Courtyard at ETH in Zurich is a vibrant and dynamic open space created by three interlocking student flat buildings. The courtyard serves as the central hub for collective activities, with easy access from three passages connecting to the campus, forest, and bus stations.
Each student flat is uniquely designed, with its entrance located on the balconies, creating a visual and physical connection between the flats and the courtyard. The upper floors of the buildings are exclusively reserved for student living, while the ground floor houses study rooms, a party room, an office for housekeepers, and a nursery.
On warm and sunny days, indoor activities often spill out into the courtyard, creating potential conflicts between different groups. Despite these challenges, the Courtyard remains a lively and inclusive gathering place for the ETH, where one can engage in collective activities, form lasting relationships, and create unforgettable memories.