Public Drawing – HIL Terrace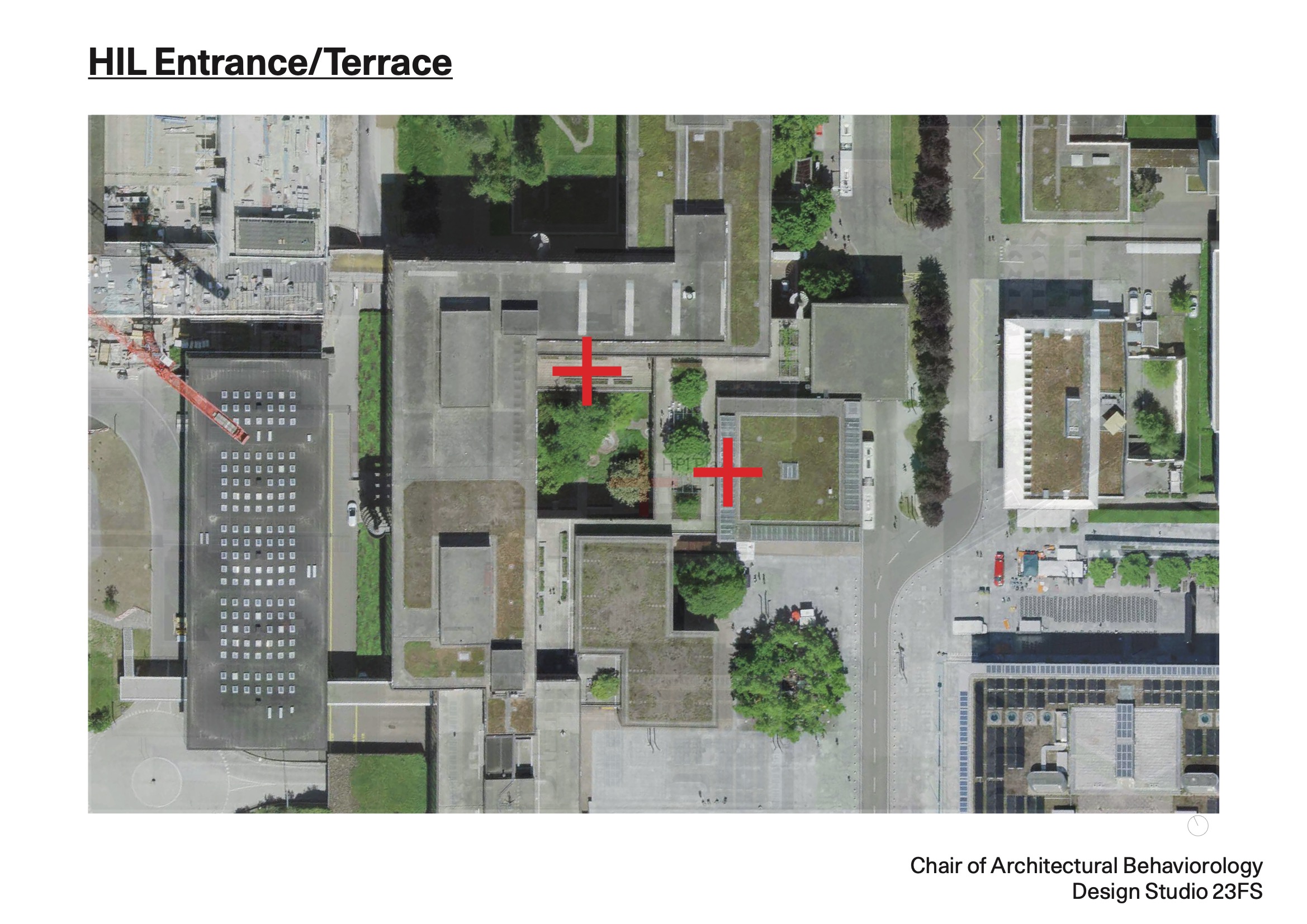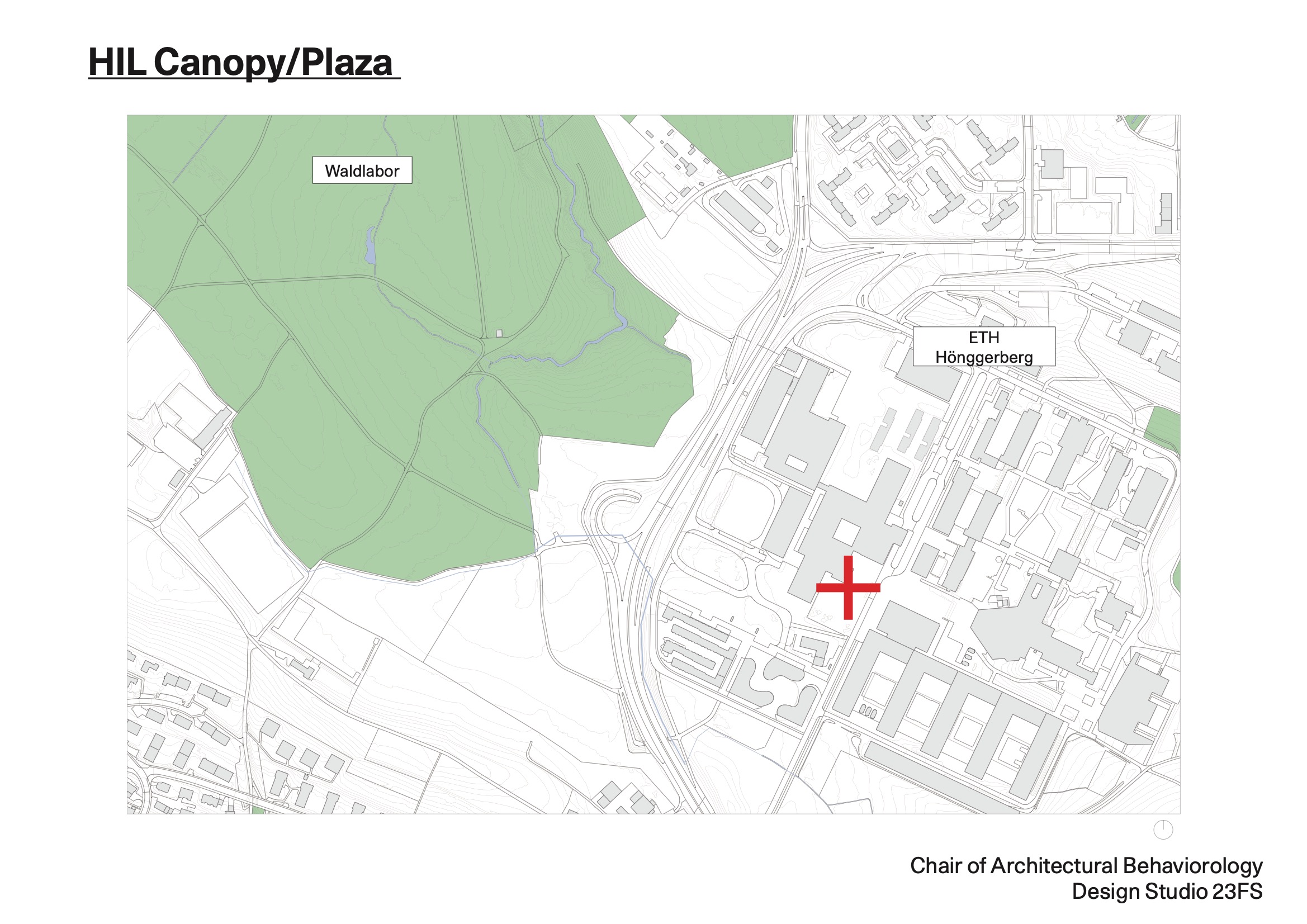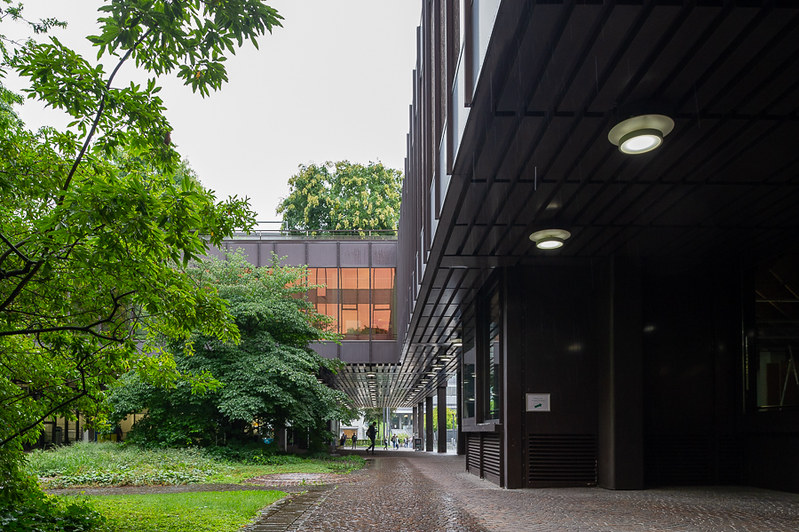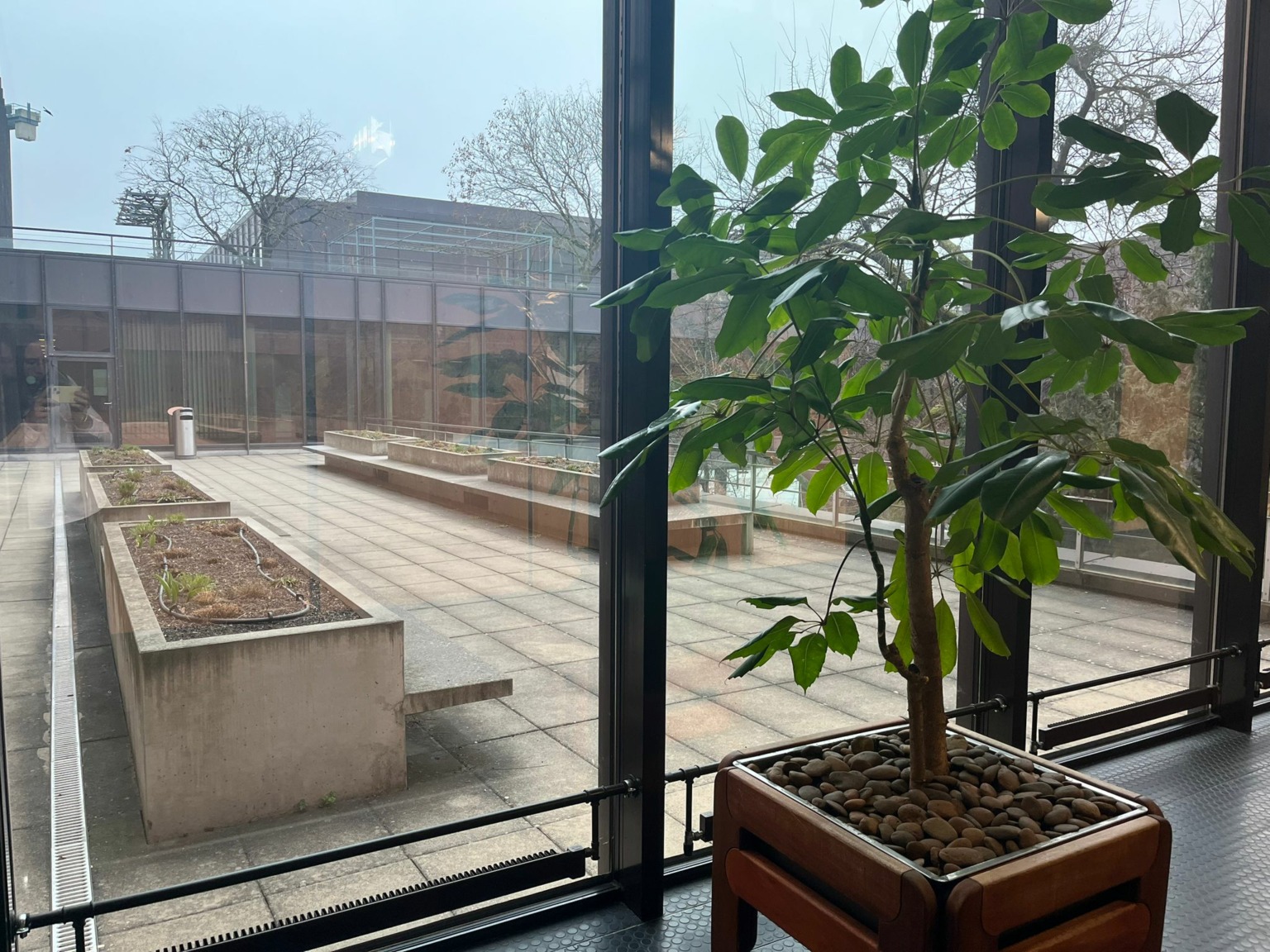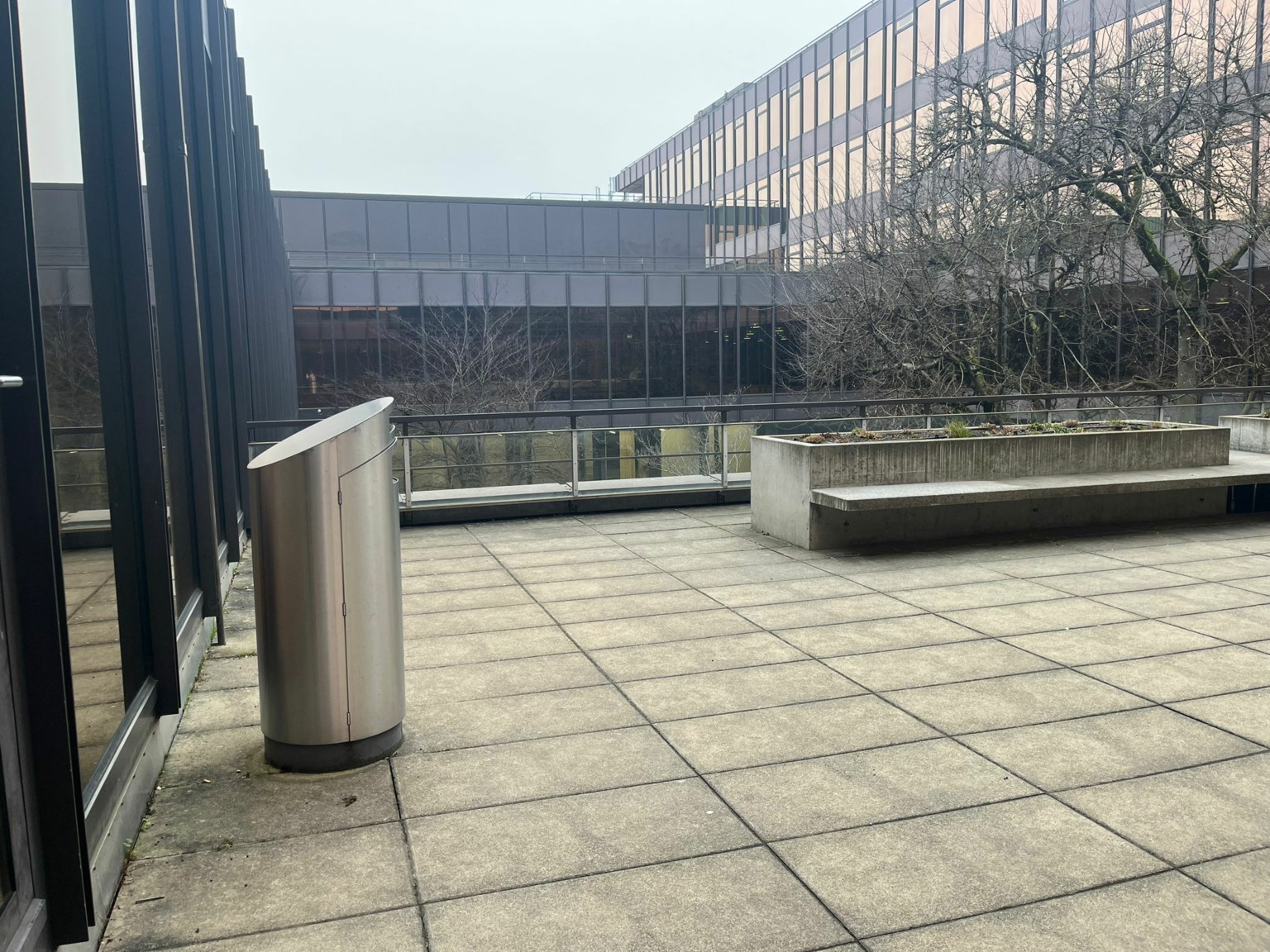 ETH Campus Honggerberg, Zürich
The HIL Building on the Hönggerberg campus of the ETH is the main building of the Department of Architecture.
The central location, a nearby bus stop and many food stands result in lots of movement and interaction. This mainly occurs in front of the building and the terraces.
However the shown areas are only points of short time interactions, as they are crossings of different streams of people. These are only on the way and are not the destination.