Furniture – Furnished Tree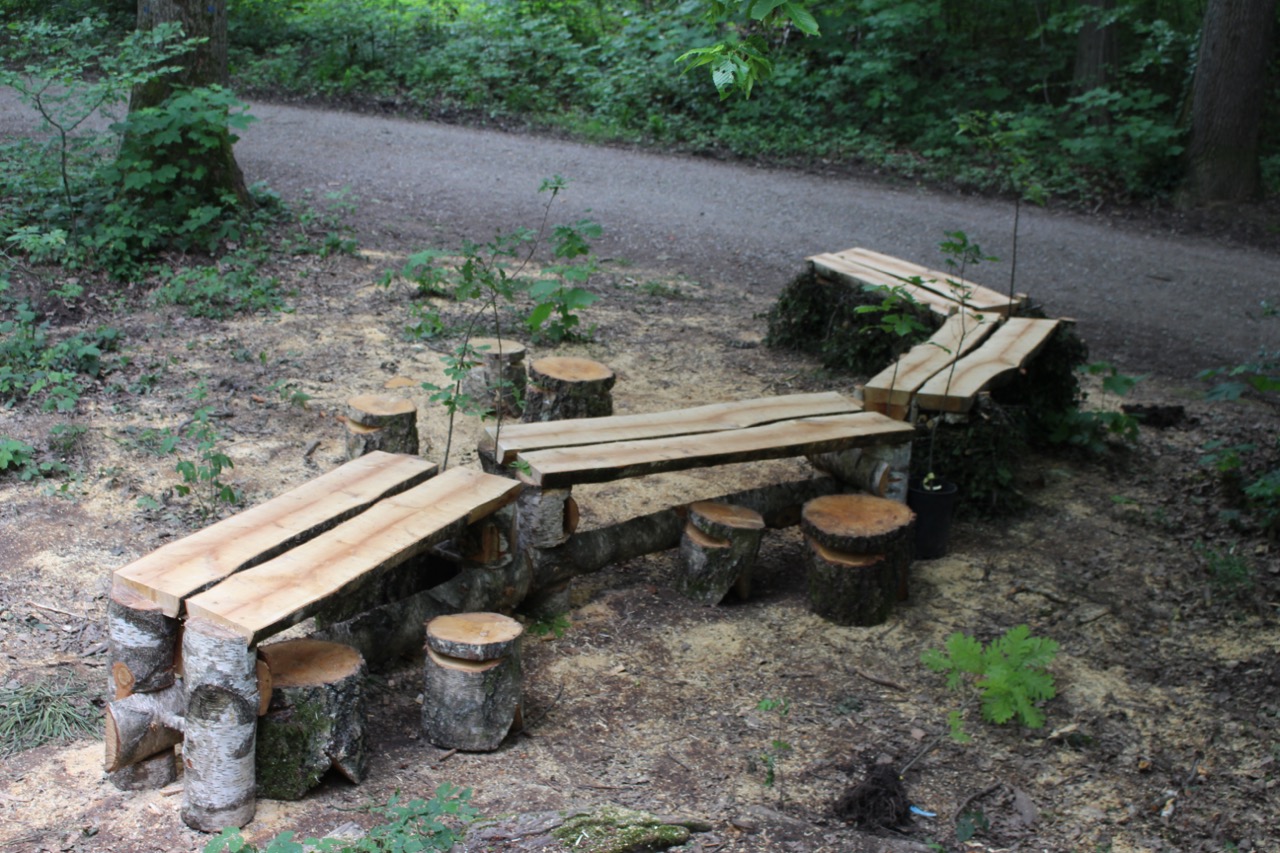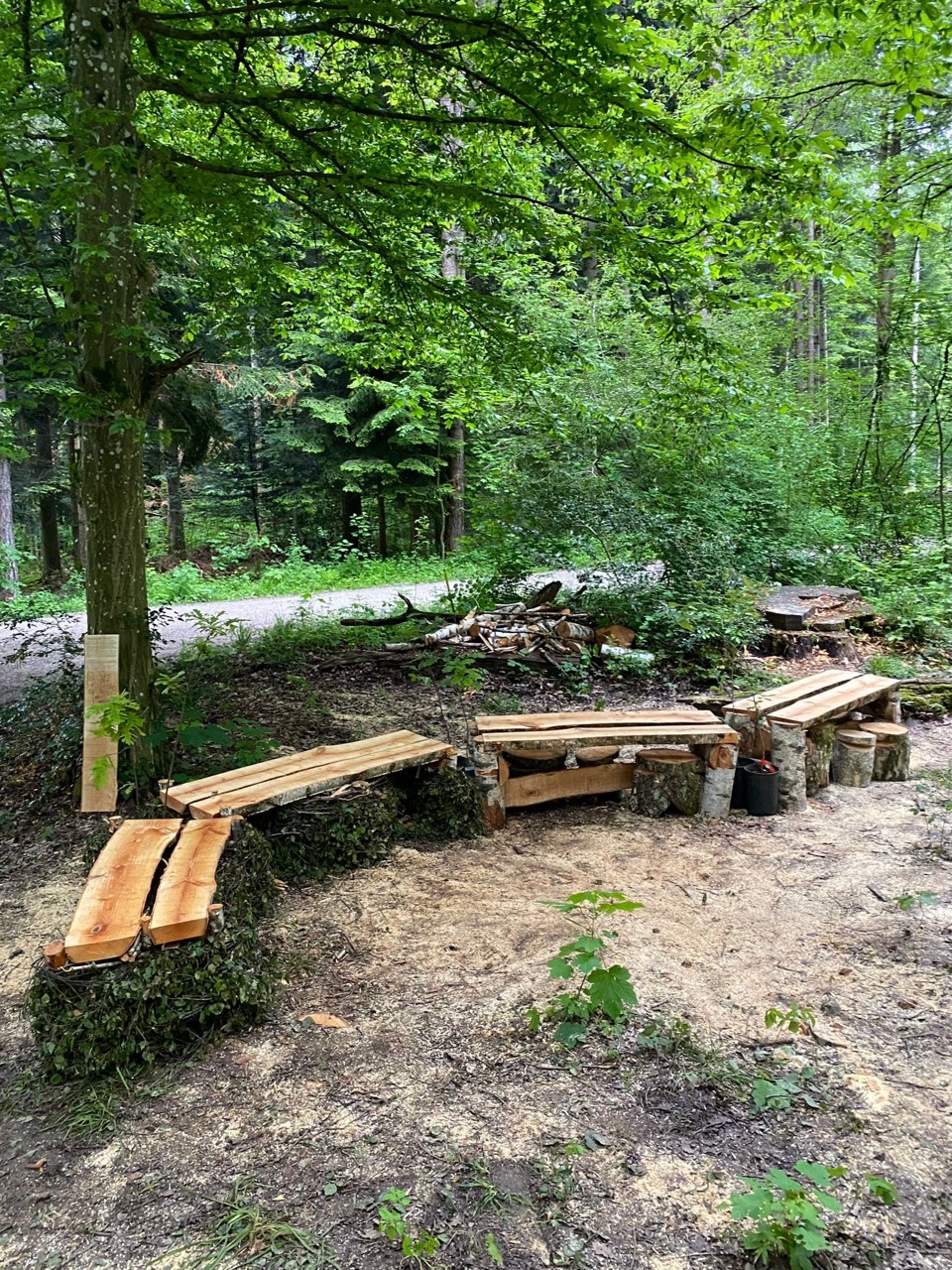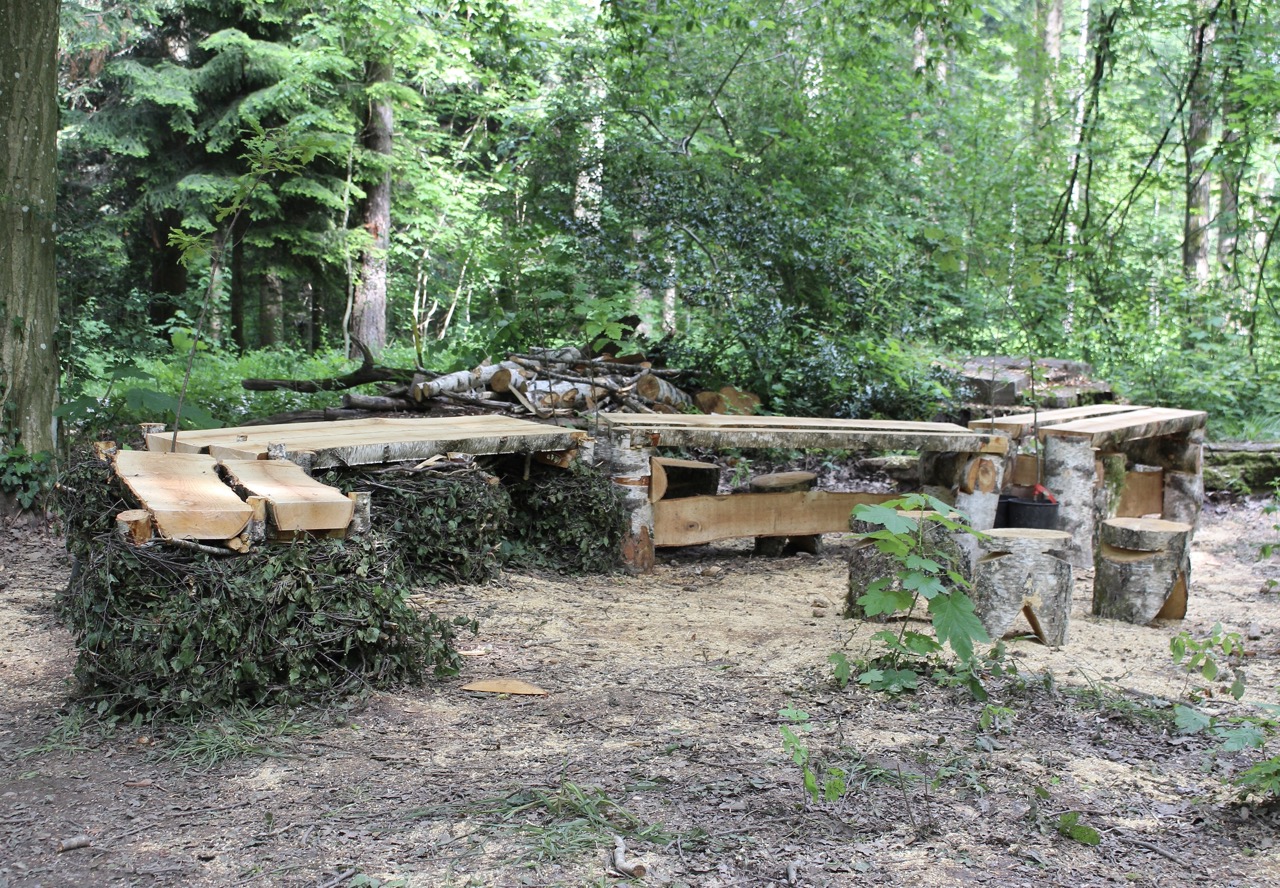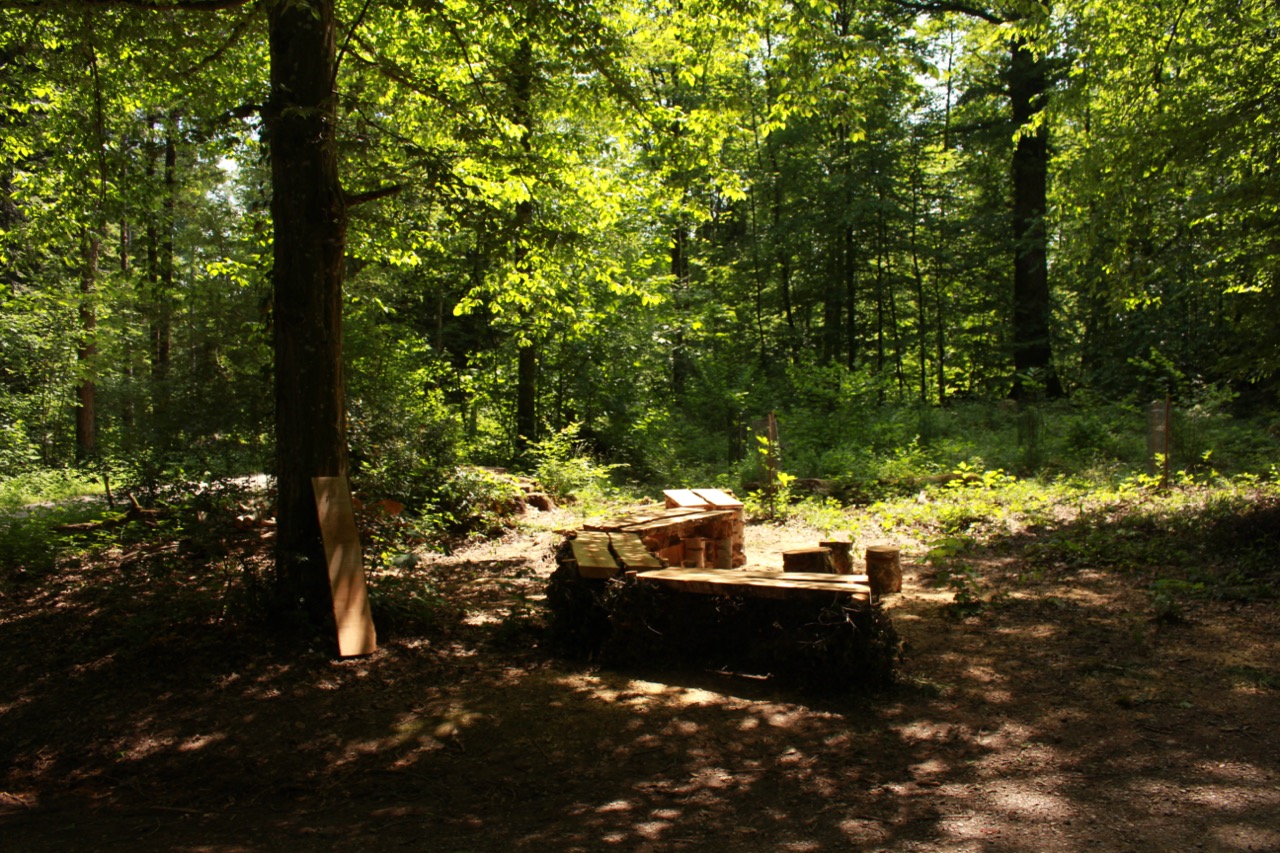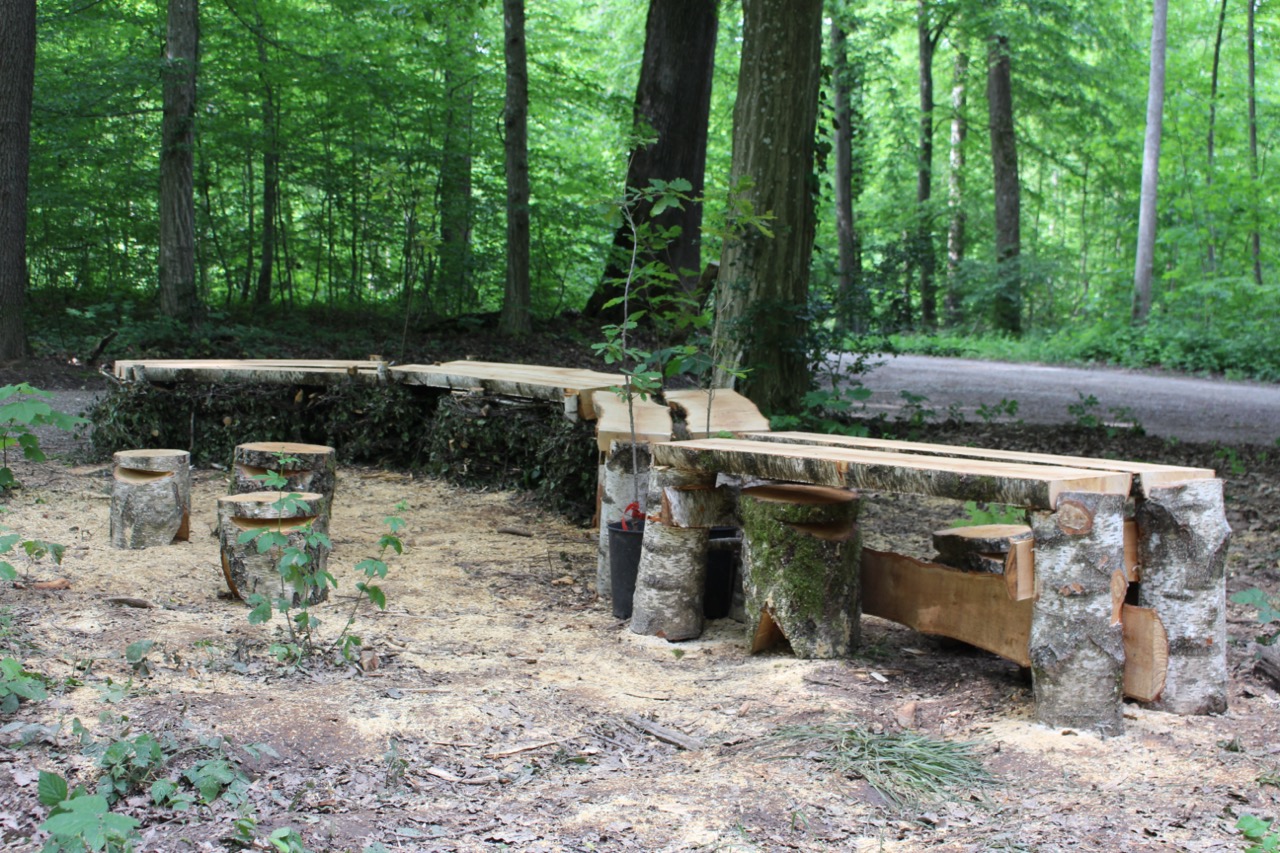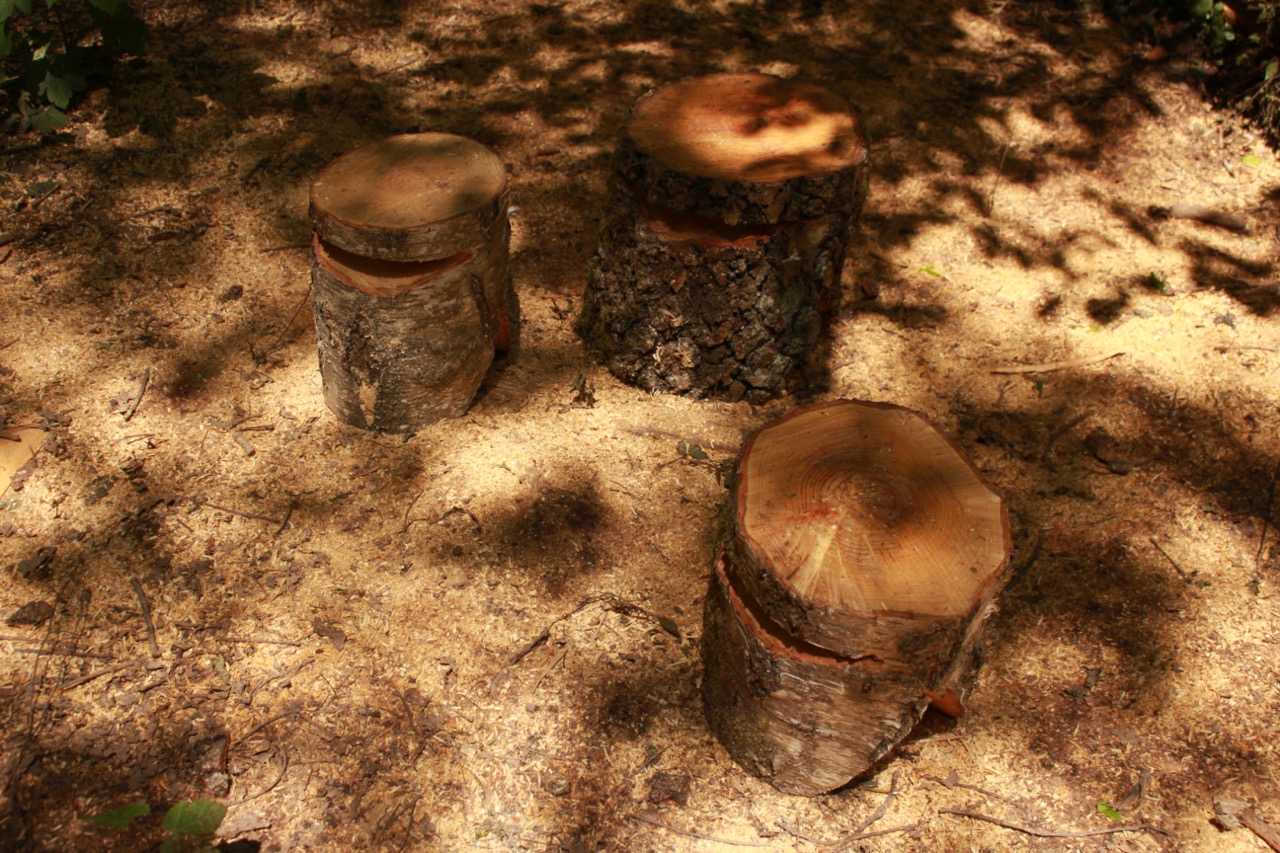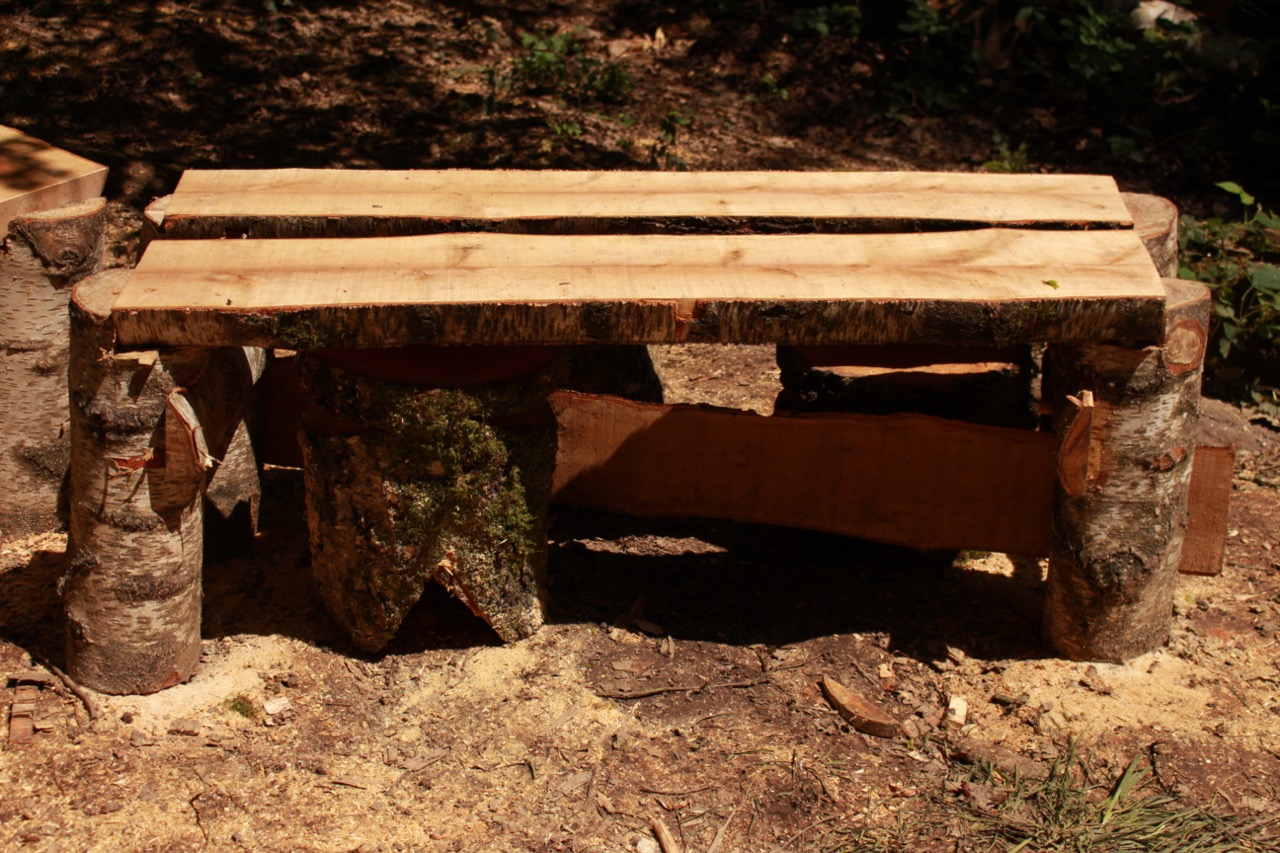 Waldlabor, Mittelwaldstrasse
This bench and stools are outcome of 100% exploitation of a birch going from the trunk to the smallest branches, nothing stays unused. No further materials such as glue or nails are added, making the project completely organic.
Placed next to the path the bench is easily accessible. Forming a half circle, a conversation pit emerges.
However, it can also be used elsewise as the bench does not have a strict orientation.