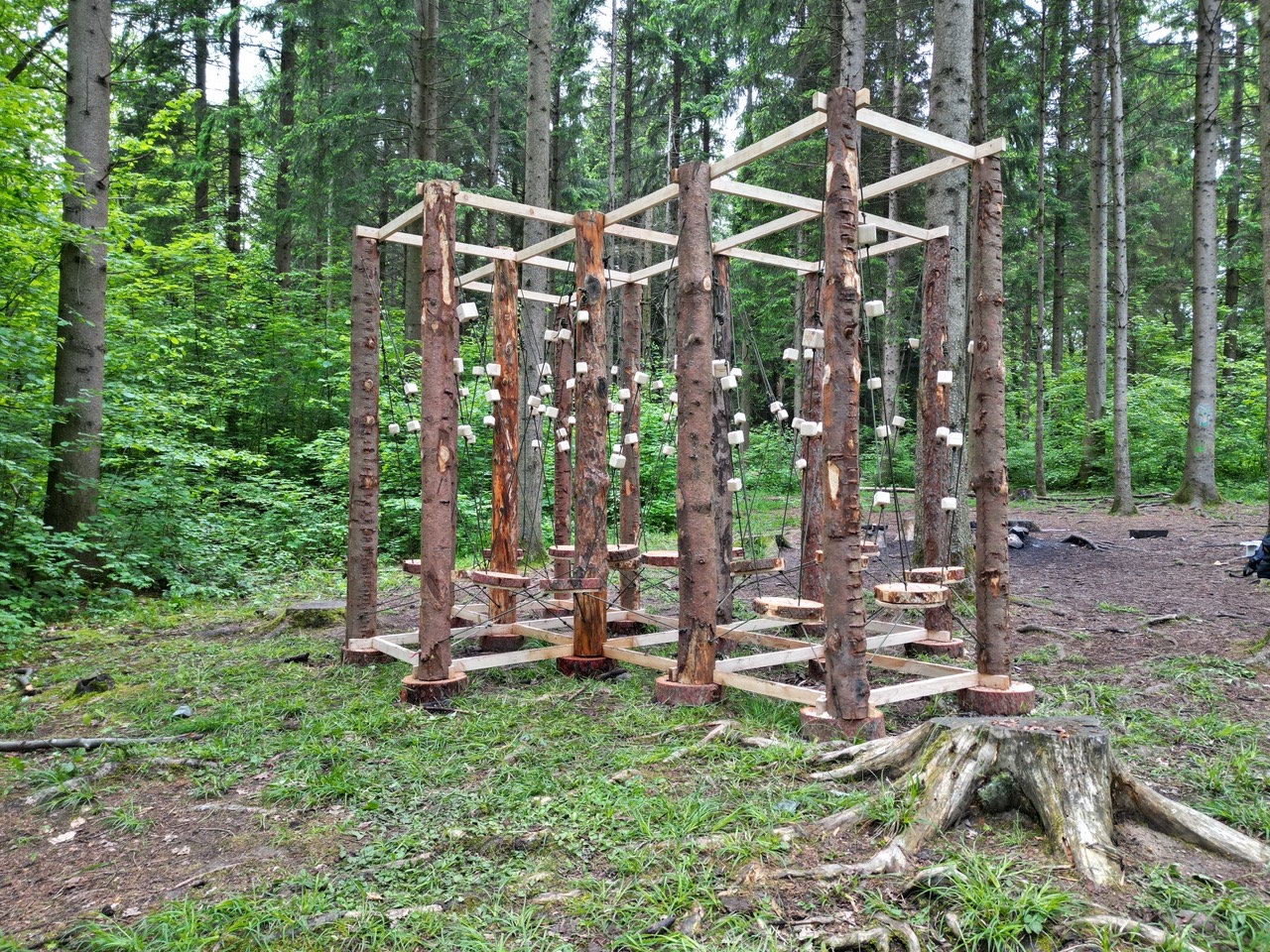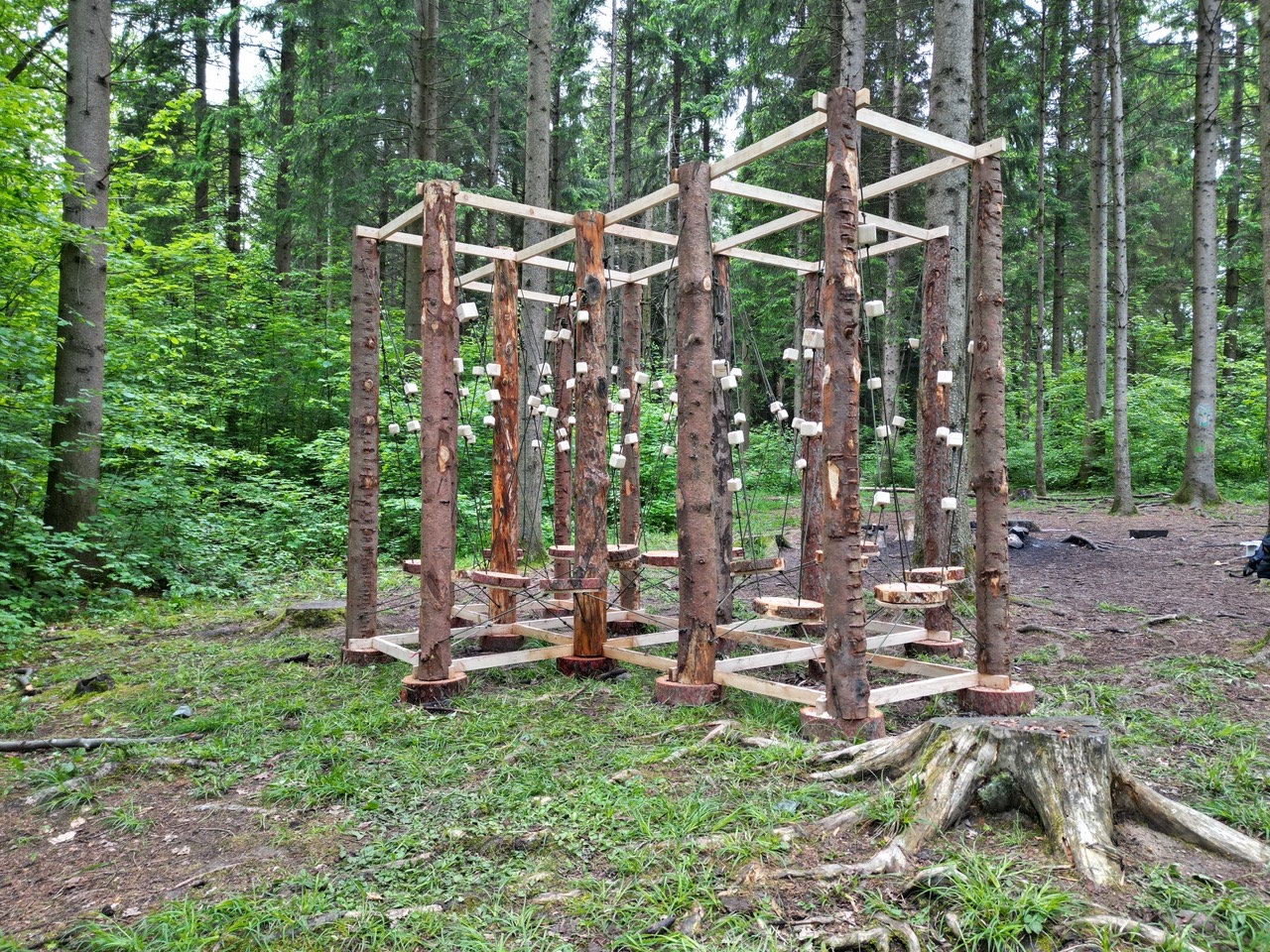 Waldlabor, Holderbachhütte
The WoodWeb consists of wooden logs tensioned between tree trunks from the local forest.
The installation aims to bring attention to the fragile relationship between hu- mans and the forest both in a figurative way, with a balancing game, and as an educational medium.
Engravings on the wooden logs and handles inform the user about the right and wrong behaviour in the forest and their consequences.