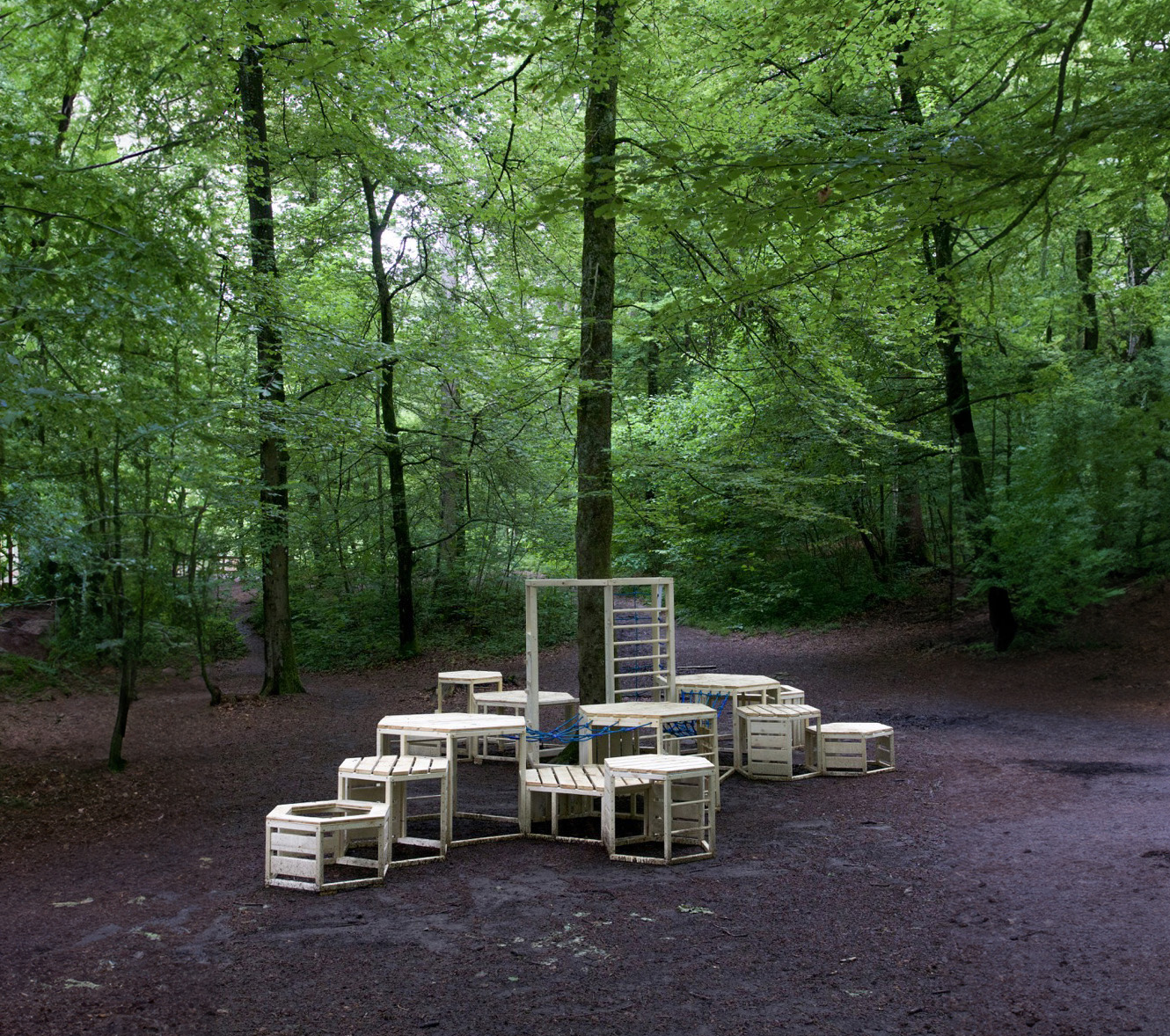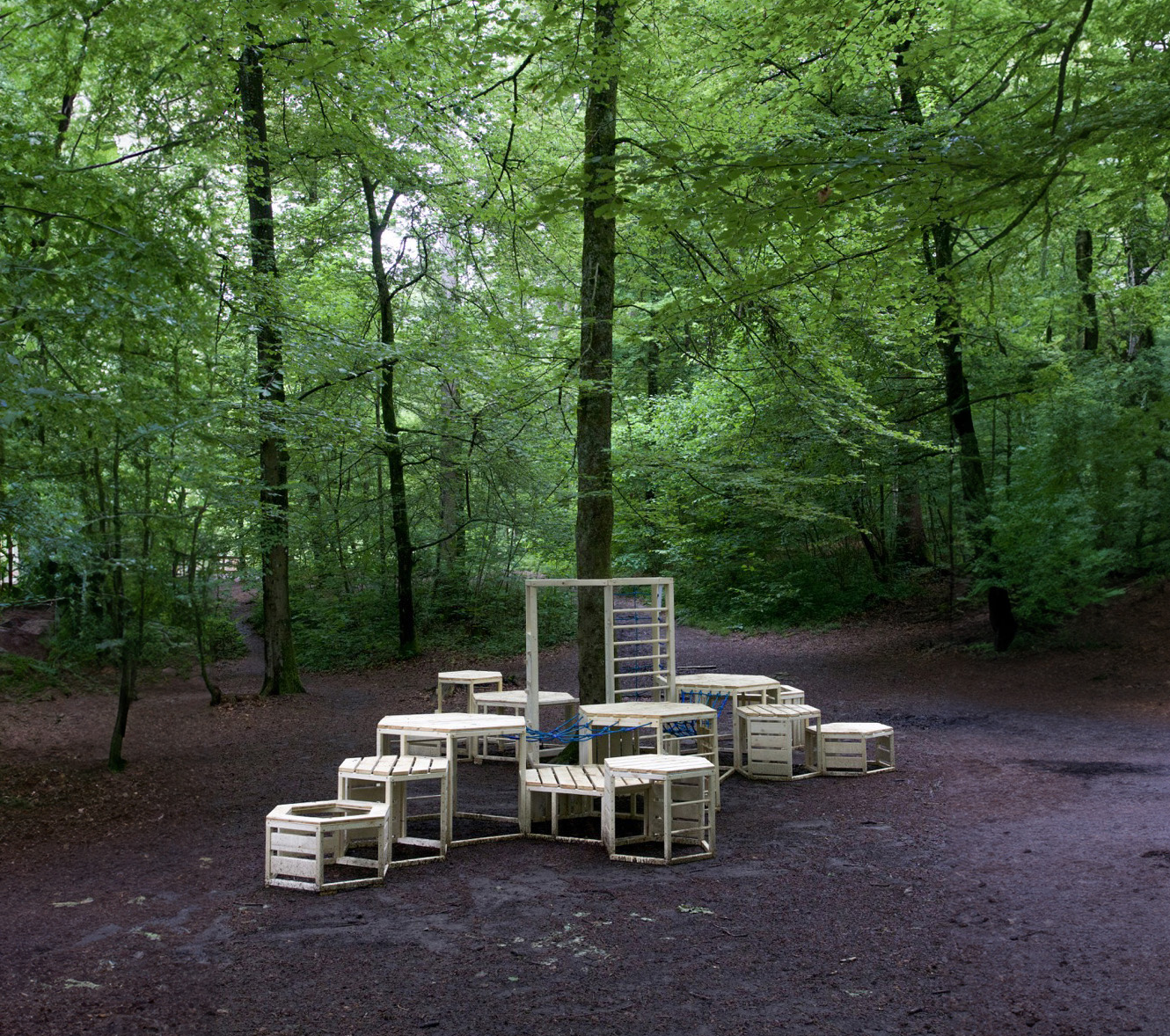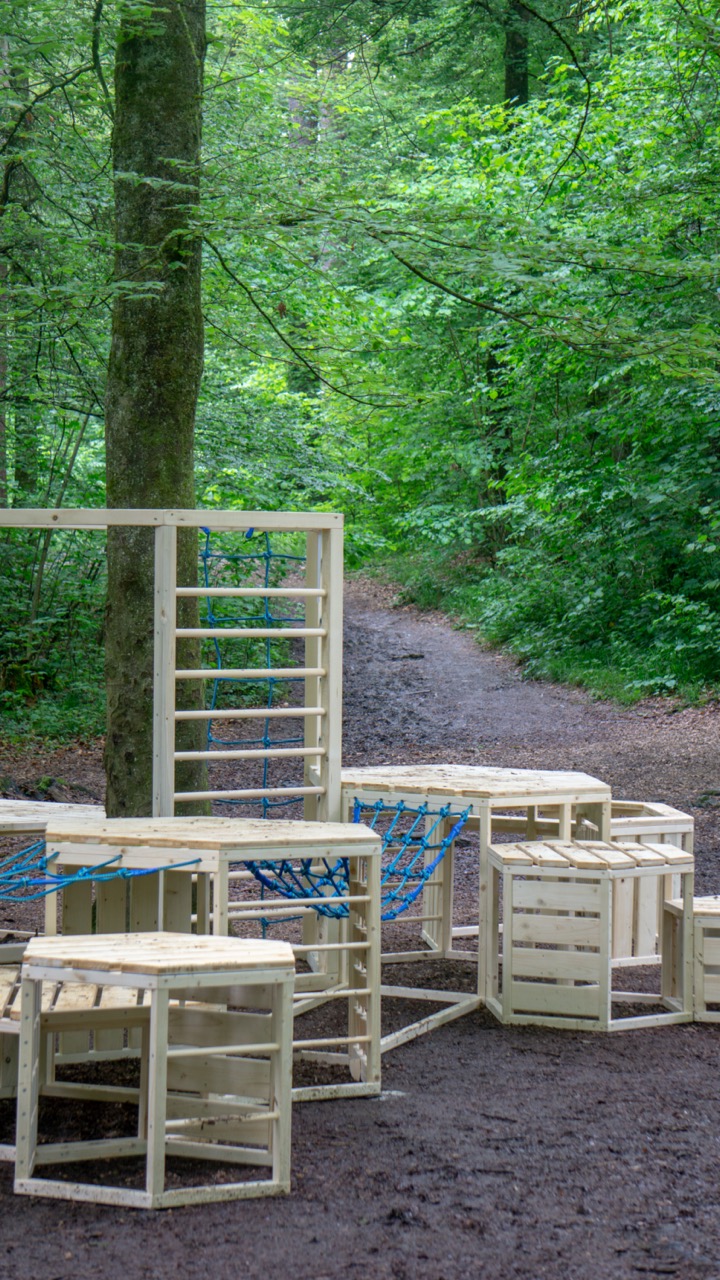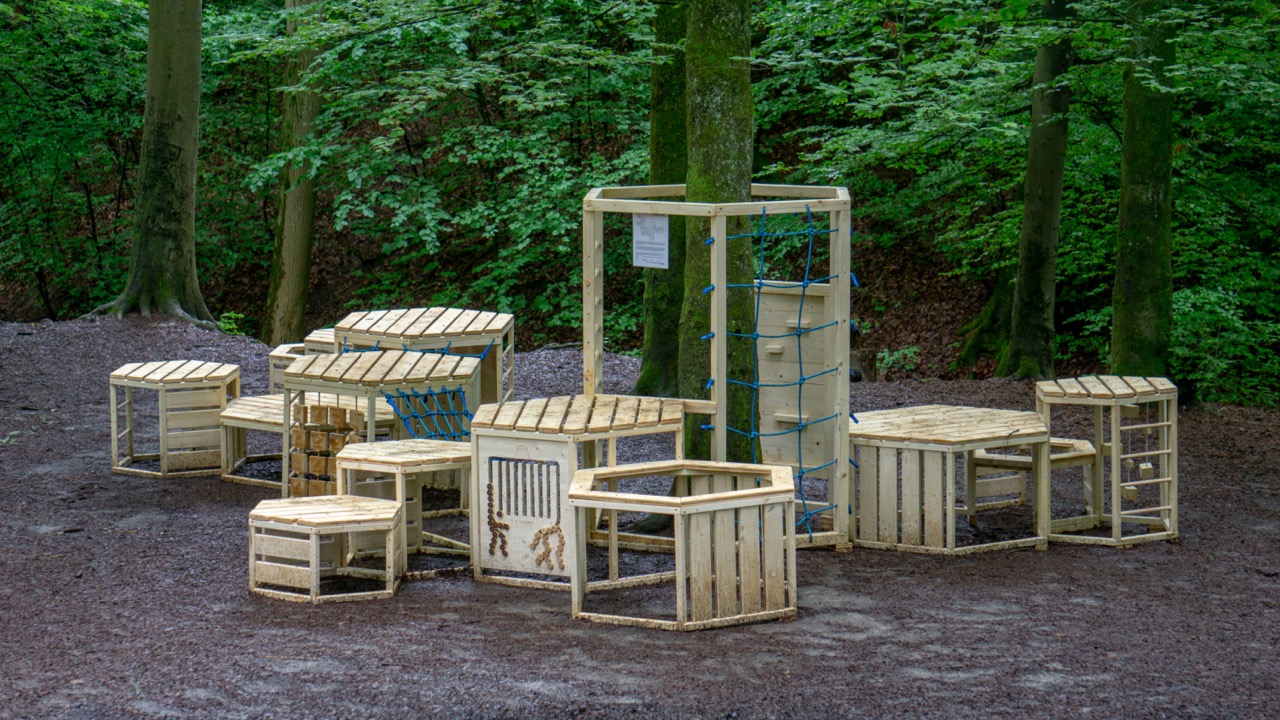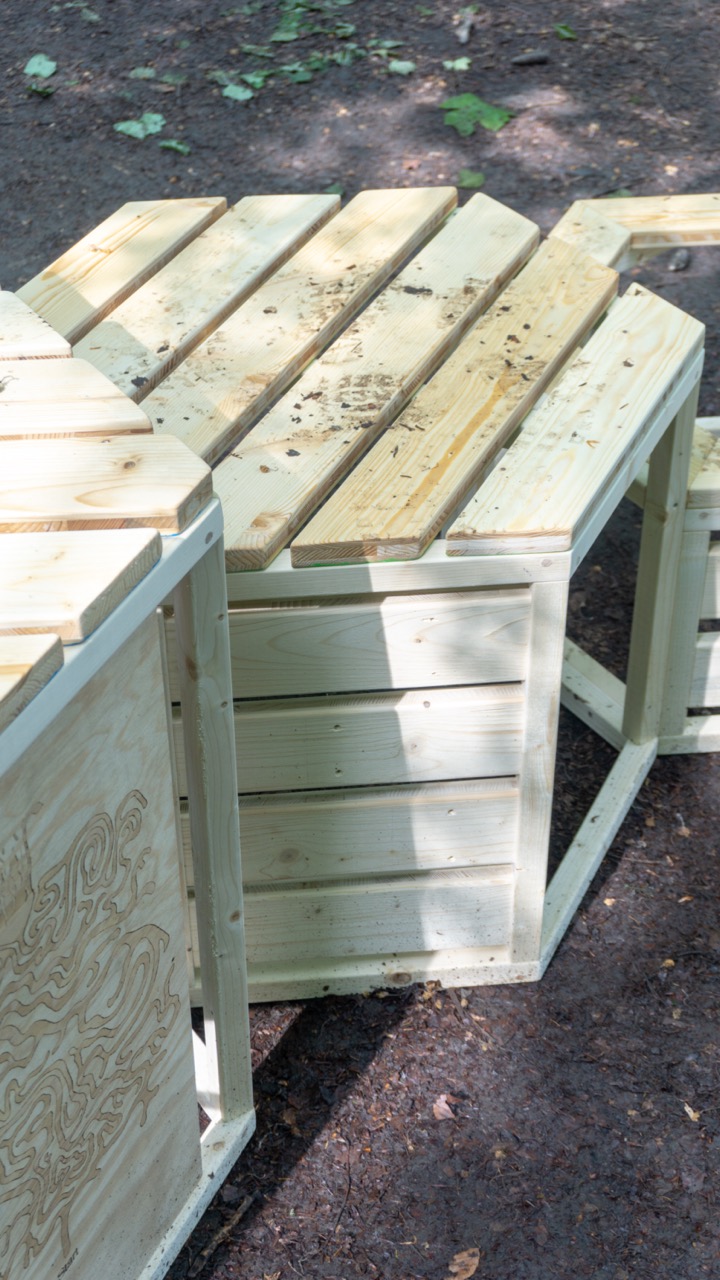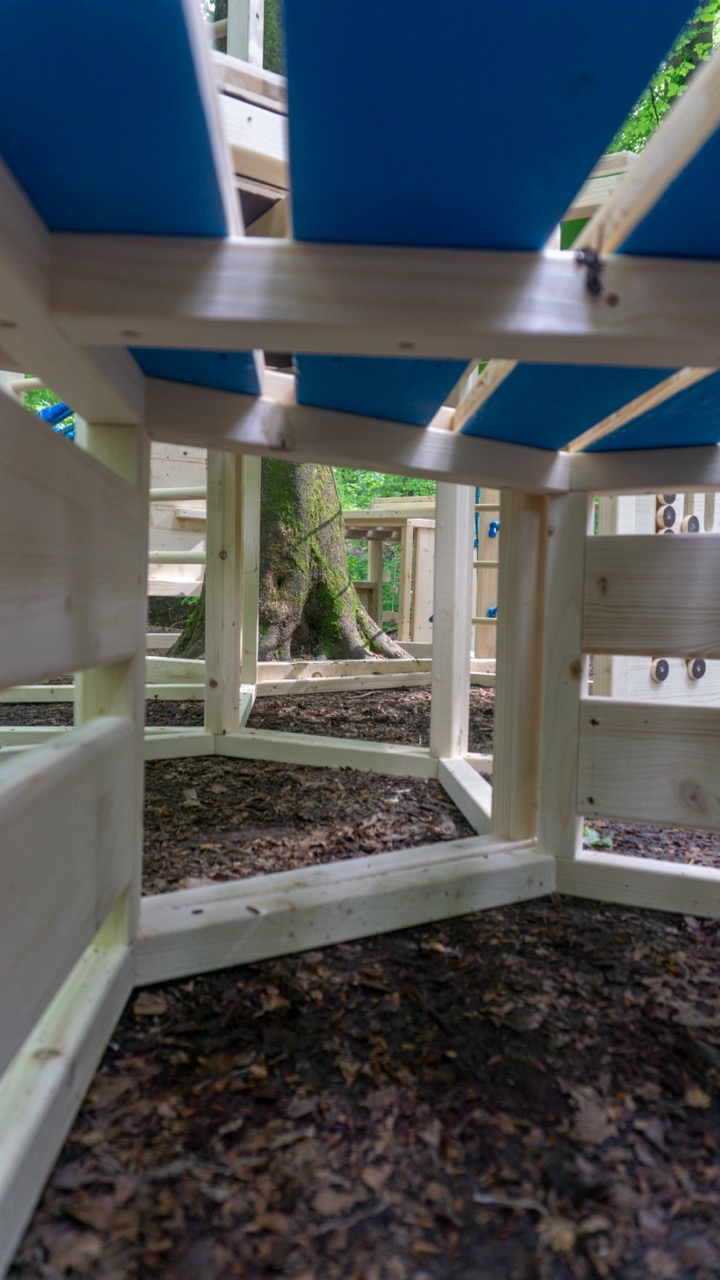 Waldlabor at the gorge of the Holderbach
It consists of several hexagonal bodies arranged in a row, which together form an oversized real root.
Since a root can be interpreted as a place to dwell and also as a playground, The Root serves as a place to play and rest, especially for children who spend time in the forest.
They can climb over it, sit or stand on it, crawl under it, or hide in the hexagonal bodies.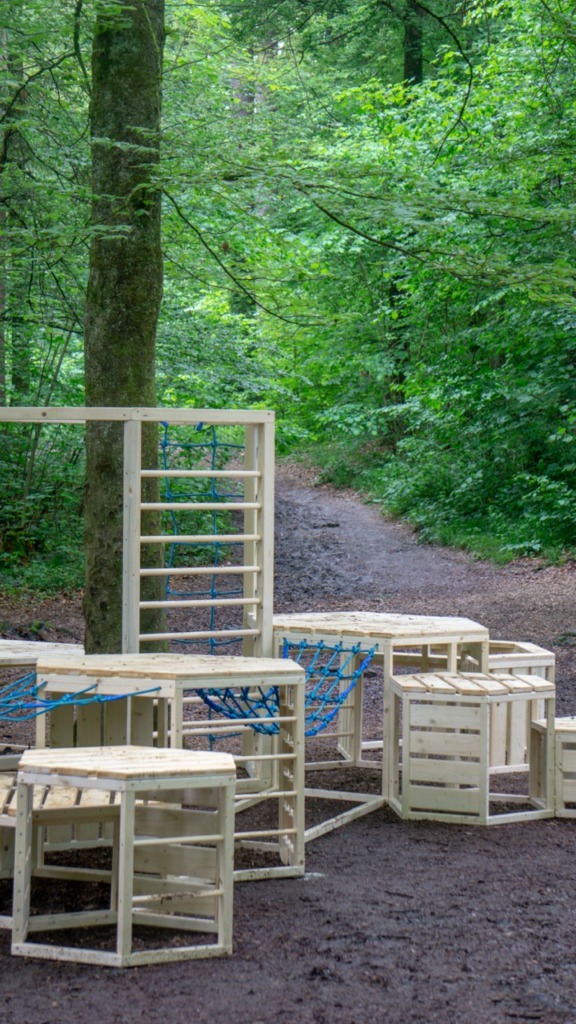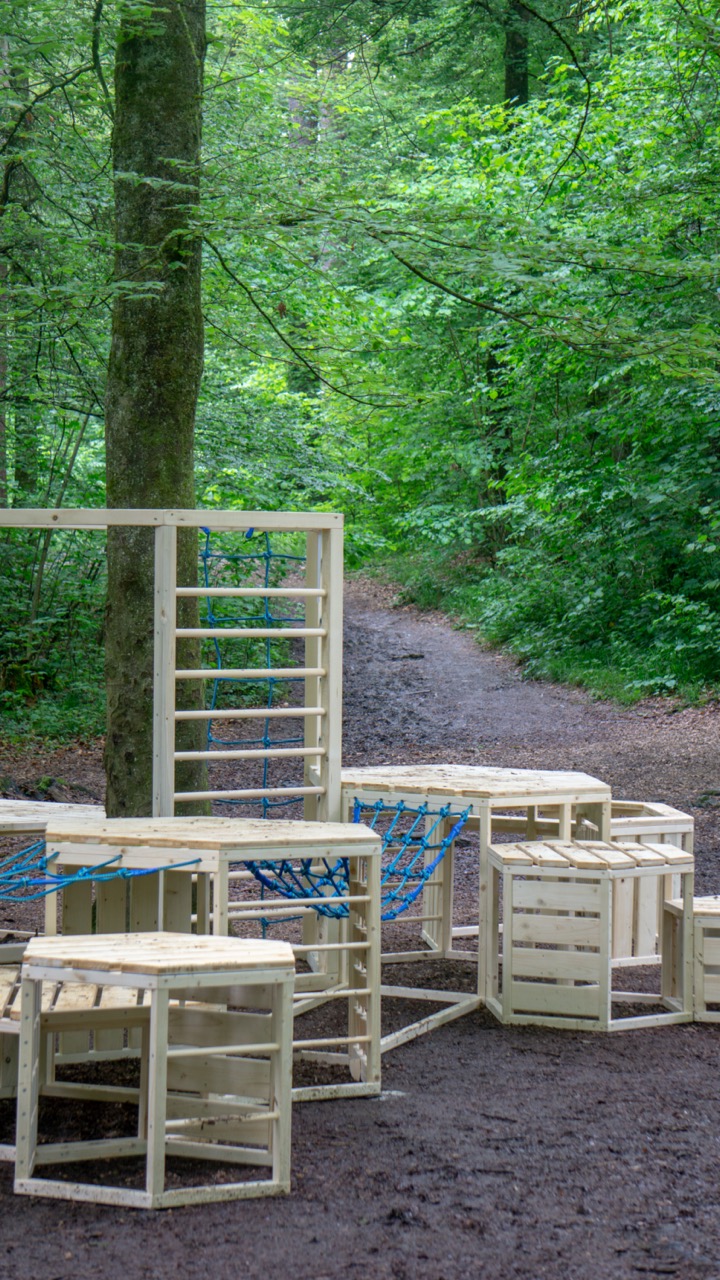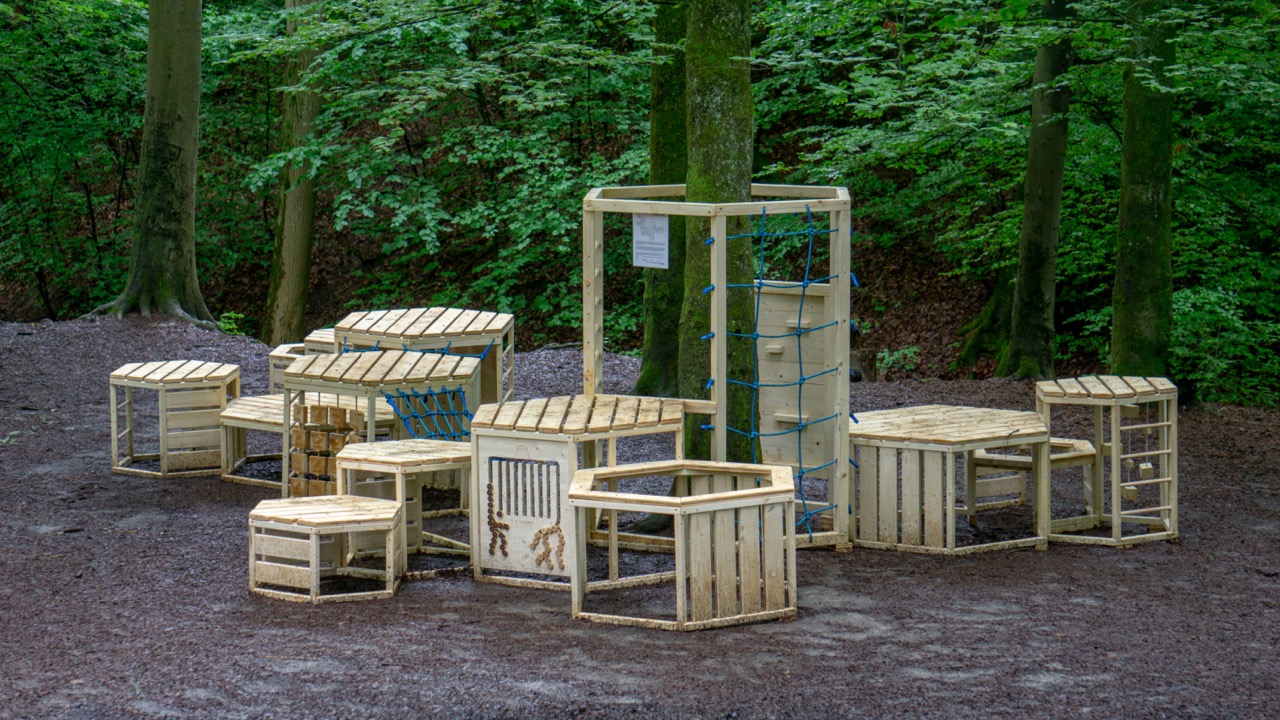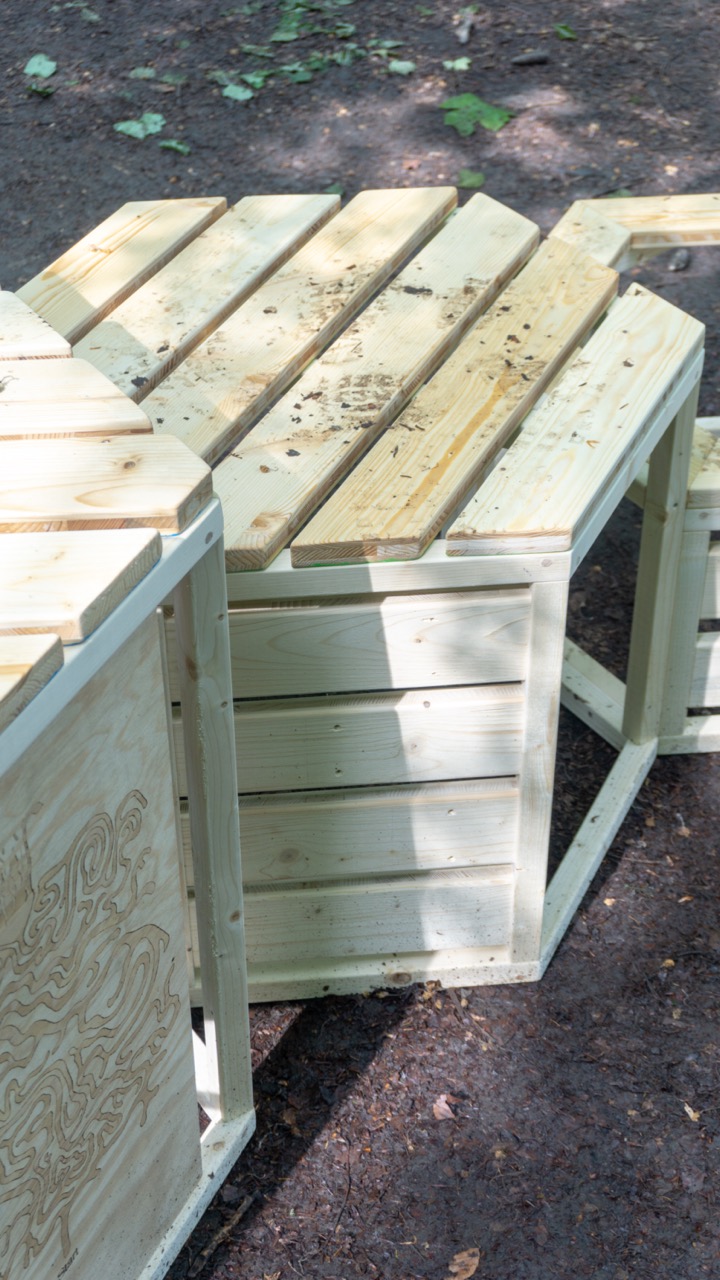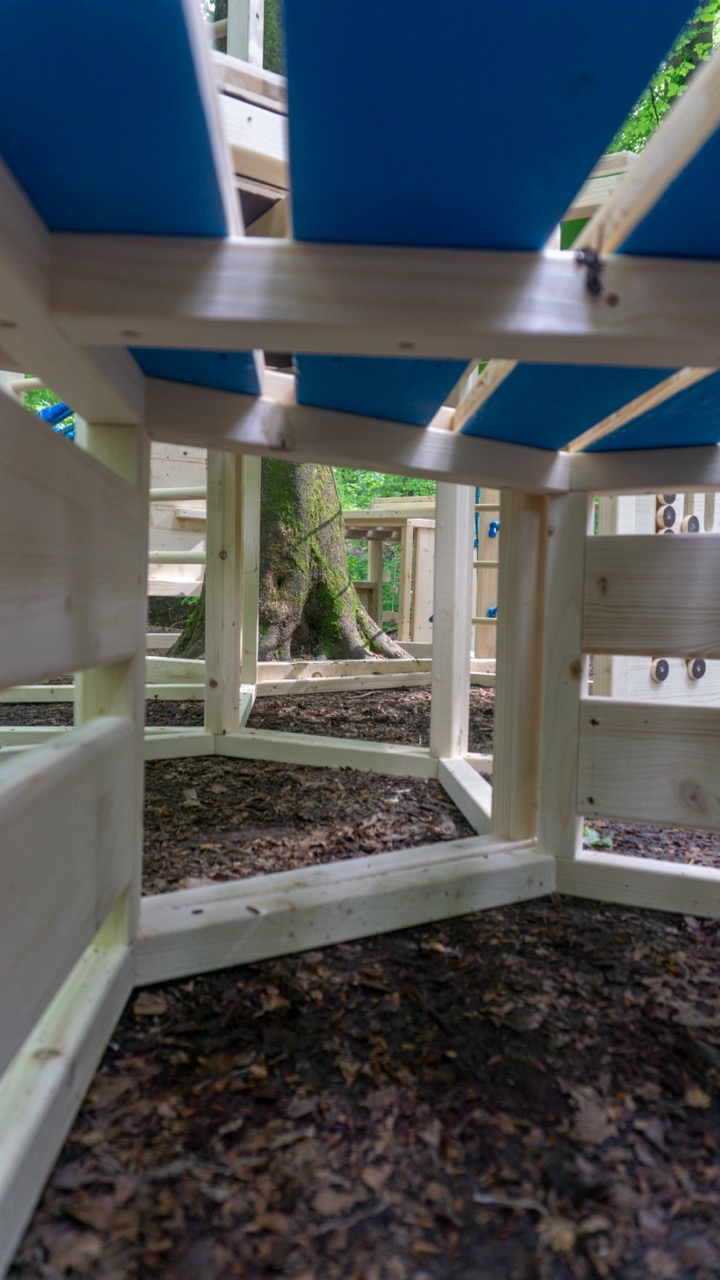 ---
Contributors: Tabea Brochier , Heltriegel Roxani, Hugi Zoe, Keskin Kevin, Müller Kenny, Takayama Jasmin