Furniture – The Flying Bench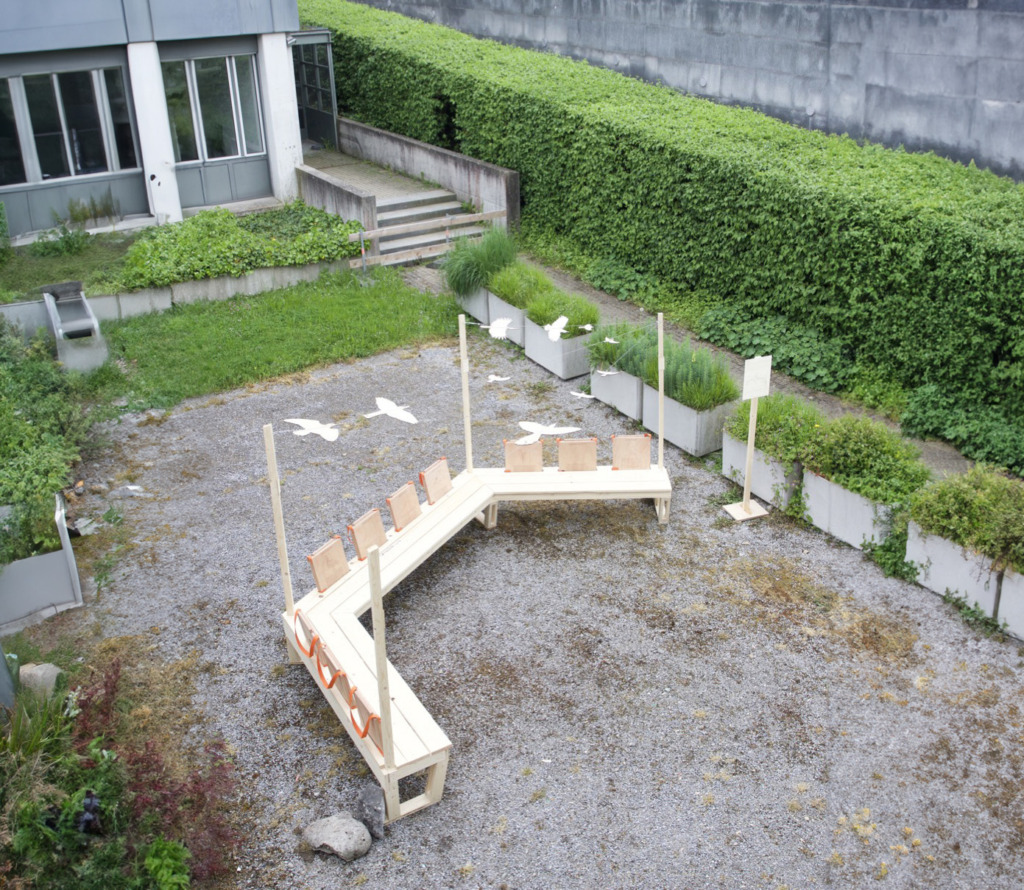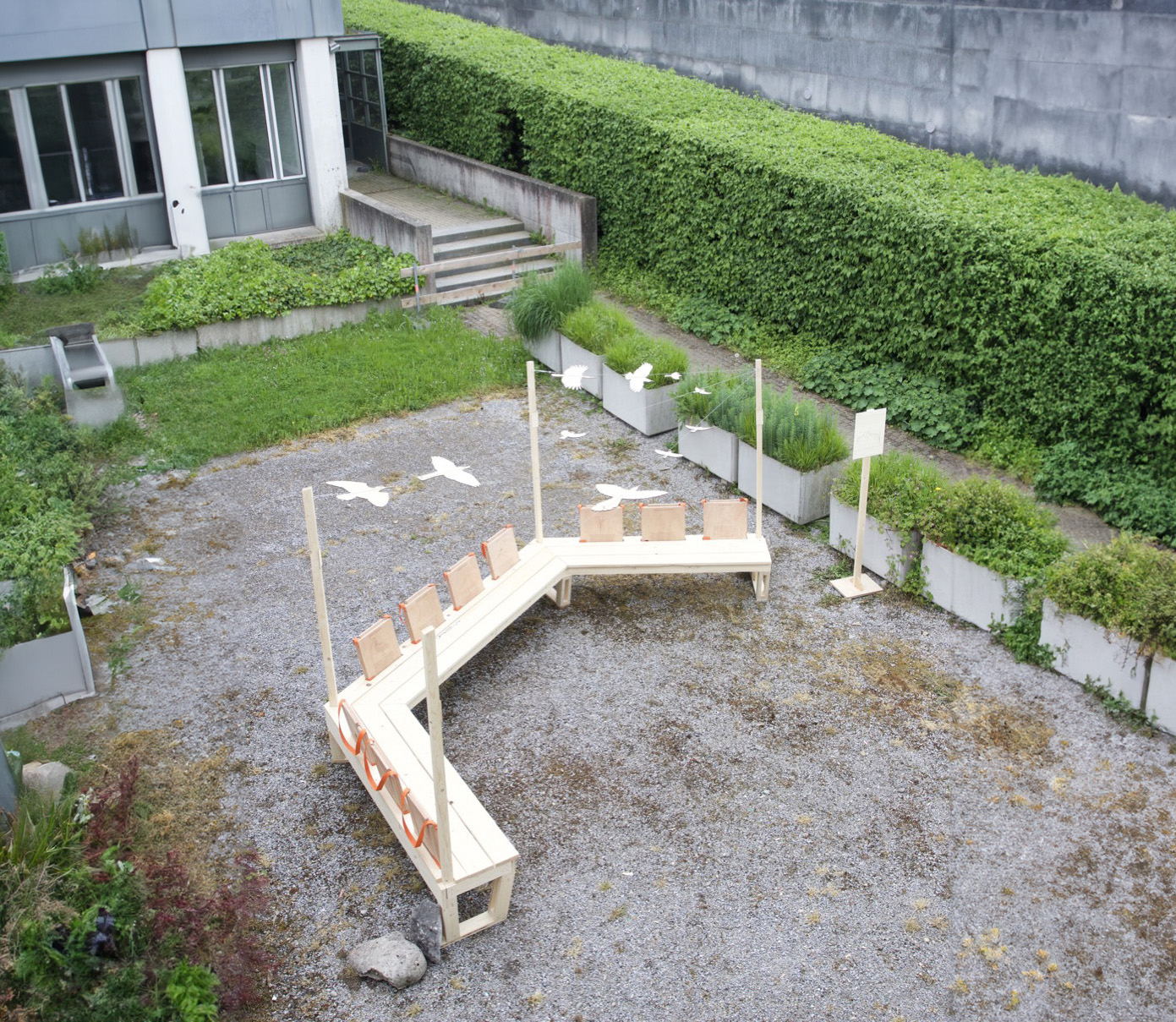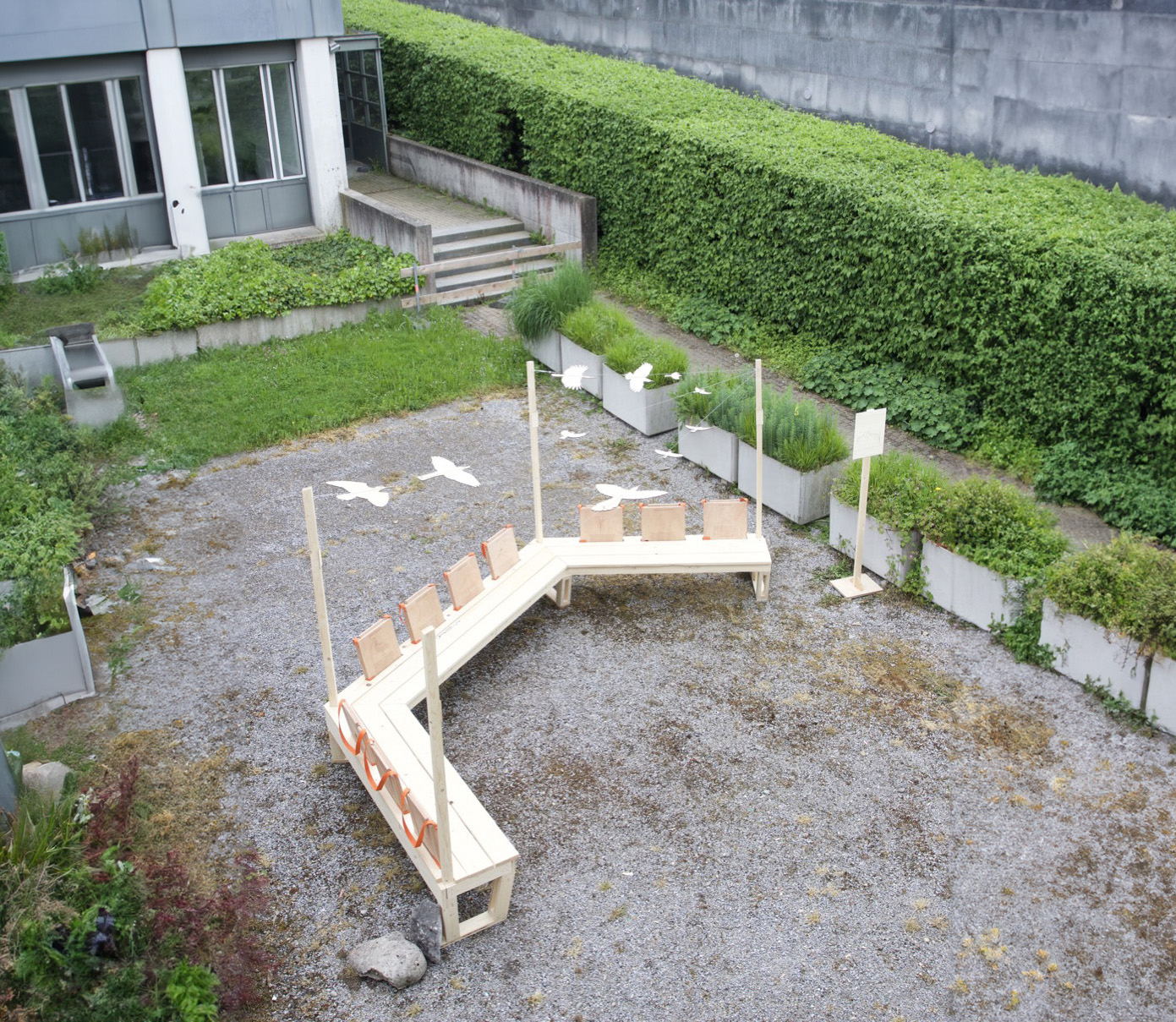 ETH Hönggerberg, HPI PLaza
The bench is located on a hidden location that serves as a starting point for excursions organized by the "Waldlabor» association, offering a peaceful gathering spot where one can learn about the local bird species.
Suspended birds silhouettes showcase their colors, appearance, and migration, while movable backrests provide general information. If needed, participants can also use them as stools during their forest exploration.
It establishes a connection between the Hönggerberg forest and the Campus, fostering a deeper appreciation for the natural surroundings and promoting environmental awareness.