Informal Learning Spaces_Design Studio: Presentation and Evaluation of Research Phase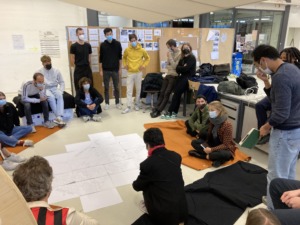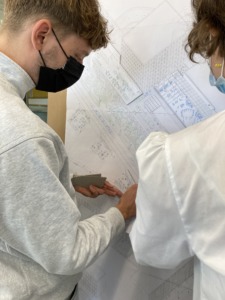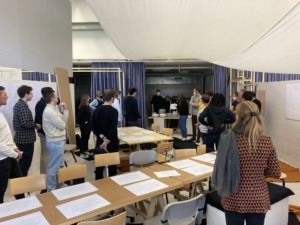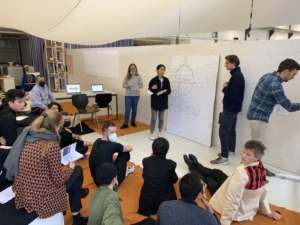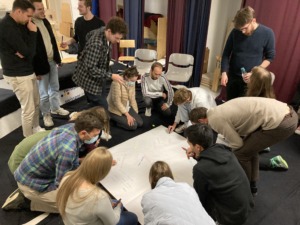 During this day, students presented their analysis and observations of three learning environments at ETH in form of a research drawing. The presentation formats and settings of the six groups were proposed by the students themselves taking place in different locations of the ONA building in Oerlikon. One of the ONA groups also prepared lunch for everyone in the studio space.
Next to the teaching team of both Chairs of Prof. Kaijima and Prof. Persyn, and the collaborating Chair of Prof. Hölscher, guests and stakeholders (D-USYS, ETH Immobilien, ETH Library, ONA Building owner) from the three sites have been participating in the presentation and discussions. The day offered the possibility for very fruitful, open exchanges with a great parcticipation of all.
The group wrapped up the day by collectively evaluating the session and by later attending Prof. Persyn's Inaugural Lecture at the Main Building.