Fliegestuhl 2.0 in Wipkingen
Former Students of the Public Space Behaviorology Semester 22 and the Verein Cala have build a second version of the "Fliegestuhl" in Wipkingen. The installation is part of a quartier improvement project, initiated by the Verein Cala and was designed by Albert Hatt, Yannis Heimgartner, Lukas Kauz, Anina Wechsler and Andri Heini. You can go and test the installation on the small square at the corner of Rosengarten-, Wibich- und Rötelstrasse in Wipkingen.
You can see all projects created during the spring semester 22 here.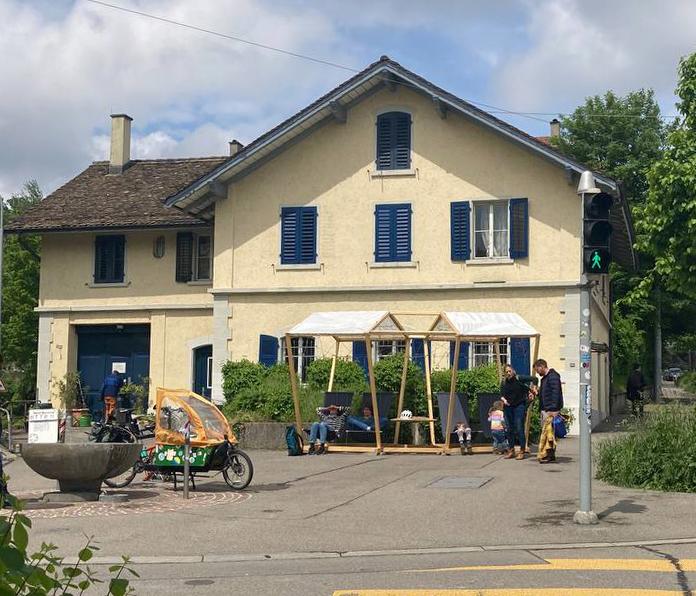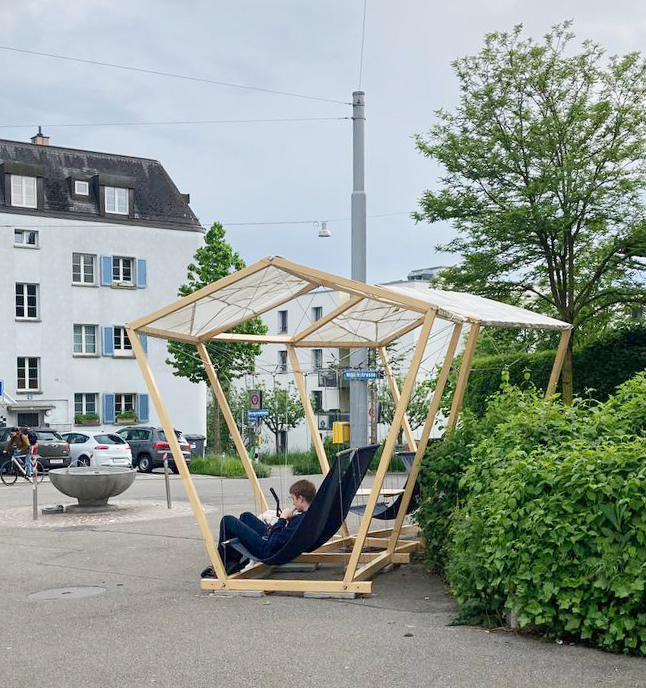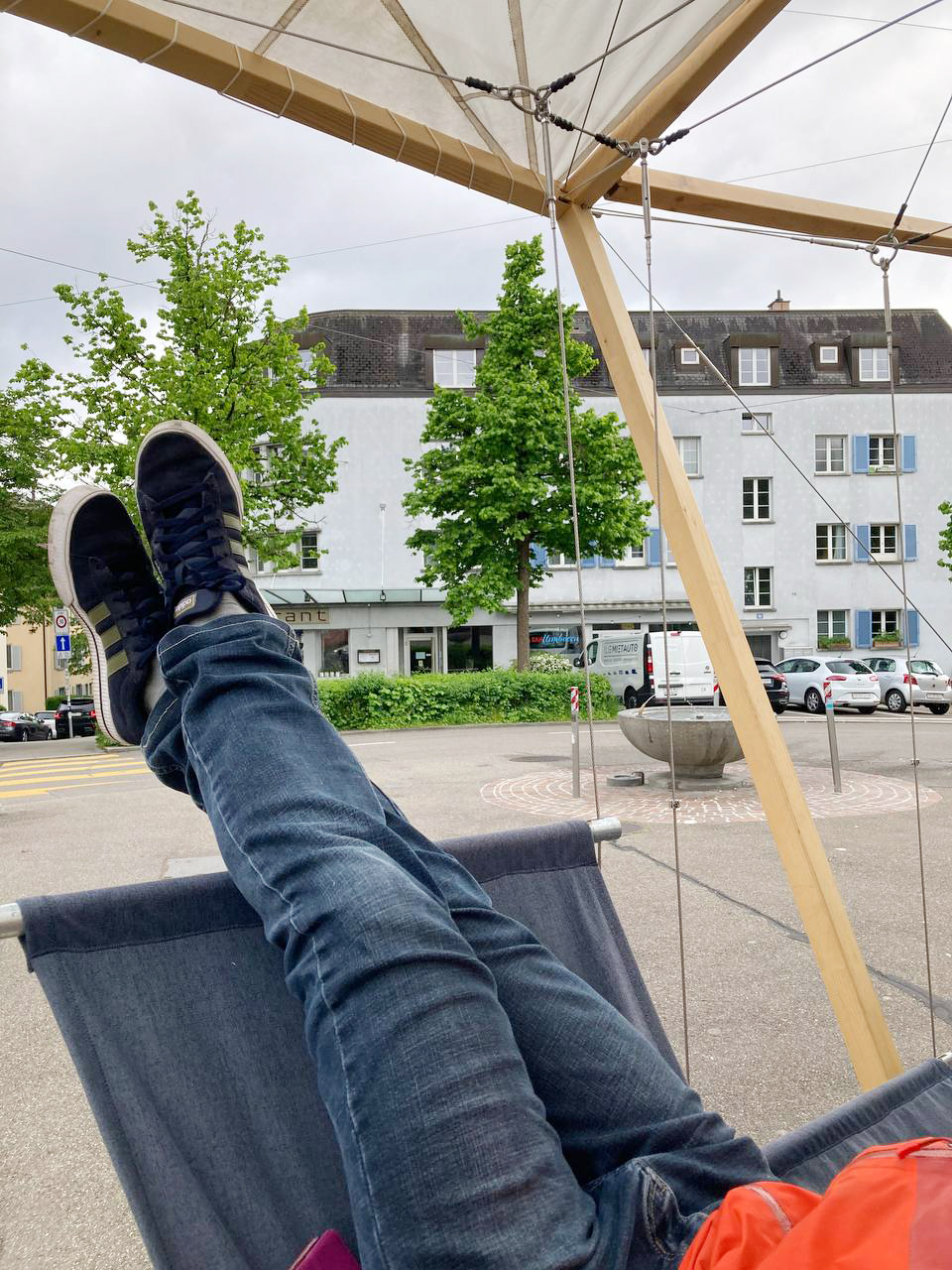 Photo credit: Verein Cala, Thomas Neumeyer